Current Obsessions: High Octane Countertops
September 23, 2016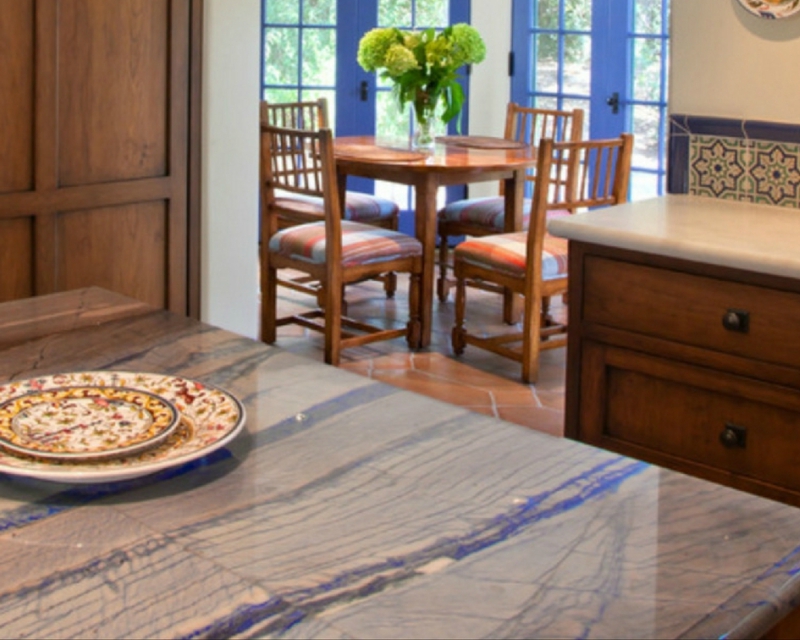 You want to select items that will add value to your home remodel, and one way to do that is with natural or man-made stone. Materials like quartz, quartzite, and granite countertops make a strong impact on any kitchen or bathroom design, but each offers unique features for design, care, and durability.
So, if you're ready to take the plunge into home improvement, take a closer look at the different specs of quartz, quartzite, and granite.
Quartz is a durable man-made material composed of natural quartz fused with a polymer resin. Because it is a manufactured product, it has a uniform appearance that closely matches store samples. Some quartz countertop designs are more suited for modern aesthetics with their polished surface or sparkling flecks, but MSI also carries classic-looking products like Calacatta Classique.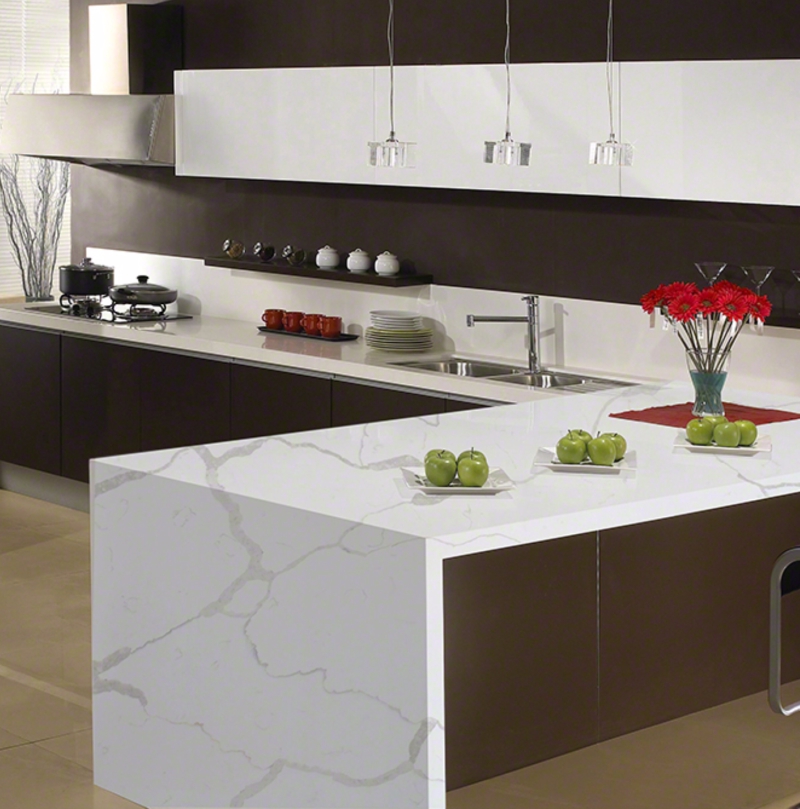 Featured: Calacatta Classique
This popular choice mimics the luxurious look of natural marble with its striking gray veining. It would be equally at home in a modern or traditional space and adds visual interest to a sleek, minimalist design.
In contrast to manufactured quartz, quartzite is a naturally occurring metamorphic rock from sandstone that has been heated and pressurized within the earth's surface. Because it is a natural stone, you won't spot two identical slabs anywhere. Quartzite is a luxurious material and comes in a variety of colors. Its purest form is neutral whites and grays, but the presence of other minerals can bring out anything from brilliant pinks and indigos to dramatic greens and blues.
Patterns range from linear designs for modern looks to more organic movements from crosscut quartzite countertops. Other characteristics depend on the age of the stone as well as the origin. For example, Ice Flakes, an exquisite quartzite from Brazil, features subtle tones of grays and taupes that blend well in both traditional and modern homes.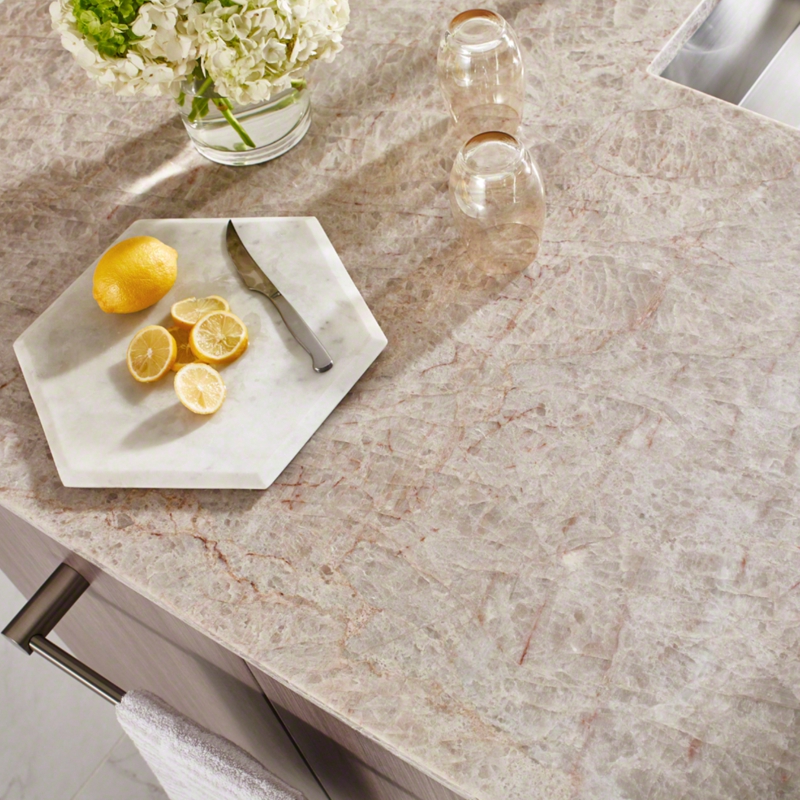 Featured: Ice Flakes
Granite, one of the most popular countertop choices, is a natural igneous rock with a granular texture. Coloring depends on its composition of minerals, so no two pieces are alike. Granite color choices range from whites and creams to grays and silvers, or even golds and blacks. Each with unique beauty, patterns vary from subtle specks to larger swirls. Some even include contrasting colors, like the frosty whites, stormy grays, and dark blacks of Winter White granite.
The Maintenance
Quartz countertops are virtually maintenance-free, making caring for them a breeze. Quartz is a non-porous material and doesn't harbor germs, so daily clean up requires only a soft sponge and warm water. For stubborn messes, add a little dish soap or gentle liquid cleanser. Quartz is heat resistant and resists stains and etching, and unlike natural stone that needs regular sealing, there's no long-term maintenance required with quartz.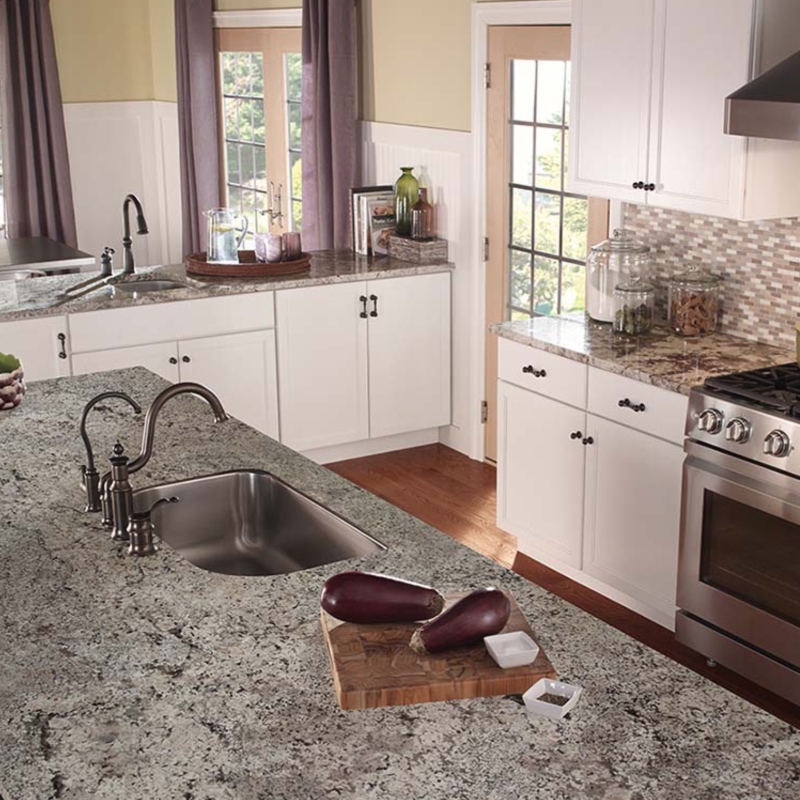 Featured: Winter White
Natural stone requires more maintenance than manufactured materials, but quartzite is more durable than granite because it's a harder natural material. A damp cloth and mild disinfectant should be enough keep your quartzite counters clean, but be sure to wipe up any liquids or spills quickly. Quartzite countertops resist heat and scratches, but you should still protect them with hot pads and trivets. Depending on your particular quartzite, your counters may or may not need to be sealed every one or two years.
To help keep your natural granite countertops glistening, you'll need to clean, wipe, and seal them regularly. Washing this porous stone surface with a pH-neutral cleaner will eliminate dirt, and promptly wiping up spills will help avoid stains or water spots. Using a topical sealer regularly or a penetrating sealer every year or two will help protect the color and finish of your granite.
If you're still unsure which product is just right for your countertop, try out the MSI Virtual Kitchen Designer. This helpful tool allows users to visualize what materials would look like in one of three spaces. Mix and match a variety of natural stone countertops with backsplash tiles, cabinet colors, and different flooring options. You might just find the perfect look for your kitchen overhaul, right on your computer or phone.
Read More Granite Compared to Other Natural Stone Countertops
Slate, Marble, Granite and Quartzite: 5 Natural Stone Tile Ideas
Natural Granite Vs. Marble Kitchen Countertops: Which Is Best?
Should You Choose Marble or Granite Countertops?