Colors Of Granite - Creating Your Own Color Scheme
December 23, 2013
There are common color schemes we've all seen before. They are classics – black and white, red and gold, blue and cream. With the myriad colors found in one piece of granite, however, you have the option to truly create a color scheme of your own. Whether you start with a beautiful granite countertop's base color and design from there, or pick out the most exotic shades to highlight, granite slabs are comprised of a depth of colors that give you many options to explore.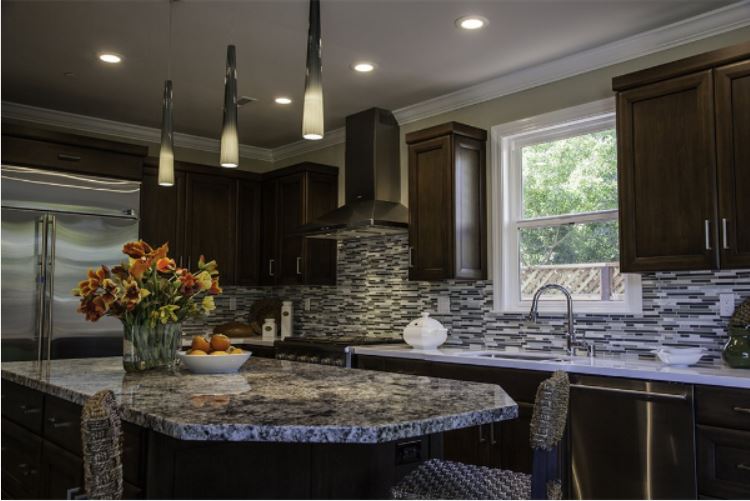 Granite countertops are created by Mother Nature in a limitless span of colors from white to pink, deep and rich reds, golds, greens, blues, silvers, and blacks. If you have a favorite color, you can probably find it in granite. Once you've decided on the perfect granite, it will likely influence all of your other choices – backsplashes, cabinetry, floors, tiles, and even the paint and accessories you choose. The most exciting thing is that granite may introduce colors you would never have singled out for wall paint or tiles on their own.
Take a look at our new granites on Pinterest. Brazilian (Barricato) granite is one such example of a color palette that will introduce a whole new design scheme to a kitchen or bath. Colors one might not think to highlight ordinarily are now an excellent option for trying something different and exciting. Brazilian granite's gold may be a chic base color for inspiring dark wood cabinetry or black contrasts, or its rusty veins of burnished gold and brown might inspire a similar backsplash or custom fixtures to match. The more complex the granite, the more options for the overall design scheme.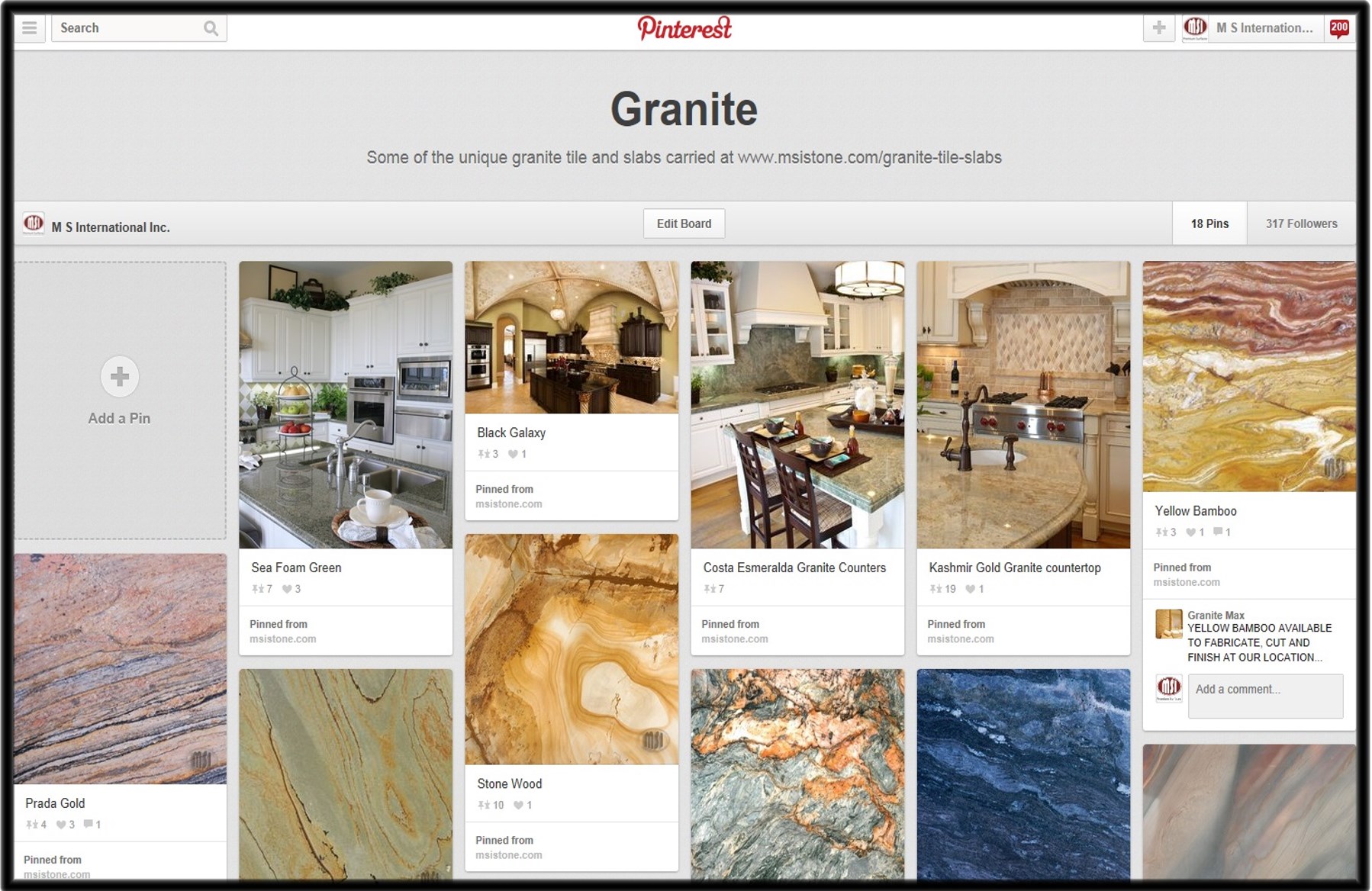 No two slabs of granite are exactly alike; therefore, all slabs are considered unique. Nonetheless, there are some slabs that are so strikingly beautiful that they stand out as exceptional. Take a look at our collection of exceptionally unique granites on Pinterest. Yellow Bamboo, Blue Louise and Prada Gold are just a few of these stand-out granites that will introduce a fresh color palette. (If you're a Pinterest user, don't forget to pin granites you like. A folder for organizing your design ideas and material selections will help to keep your plans consistent, and you can easily share them with friends or professionals for their feedback.)
Looking at granites alone will not always propel your design decisions. Seeing them paired with common floor, cabinet, and wall tile selections is a great way to envision your total color scheme. MSI's Kitchen Visualizer is an excellent tool for comparing and contrasting. Start with your unique granite countertop and work from there – you'll discover combinations that make countertops the hero of your design or highlight others. Whatever your goals, the Kitchen Visualizer is a great partner for seeing all the options for your new build or renovation in any room.
MSI is the largest importer and supplier of natural stone in North America with over 200,000 slabs of granite in stock for immediate delivery. Enjoy our pins on Pinterest or explore the entire collection of over 250 granite countertop colors and patterns on our website to find a distinctive granite color scheme that only you can imagine.
Learn More about Popular Granite Colors
13 Unique Colors and Designs of Granite Countertops
23 New Granite Colors to Love
5 Exotic Granite Colors
Bold and Beautiful Granite Colors
Exotic Granite Colors from Around the World
READ MORE ABOUT GRANITE COUNTERTOPS
Comparing Marble And Granite Countertops
Comparing Polished, Honed, And Leathered Granite Countertop Finishes
Different Types Of Finishes For Granite Countertops
Does Luxury Vinyl Flooring Go Well with A Granite Countertop?