Imaginative Backsplashes: Glass Subway Tiles
March 25, 2014
Mosaics are a creative and arguably inexpensive way to recreate a space and maximize on a design theme. Few materials are as adaptable as the glass subway tile – these rectangular pieces can easily create three distinctive looks: urban, country, and old world.
When it comes to a remodel or even a project from scratch, wall tiles are one of the least expensive materials when one compares them to larger scale items like flooring, appliances, cabinetry or countertops. Whether your tile is for the bathroom wall, kitchen backsplash or focal accent in any room, tiles can accomplish significant change in mood and theme without a hefty investment. In fact, subway tiles can stretch that modest investment even further – simple décor changes can transform the same tiles into very different design looks, allowing for a fresh take on a room year after year.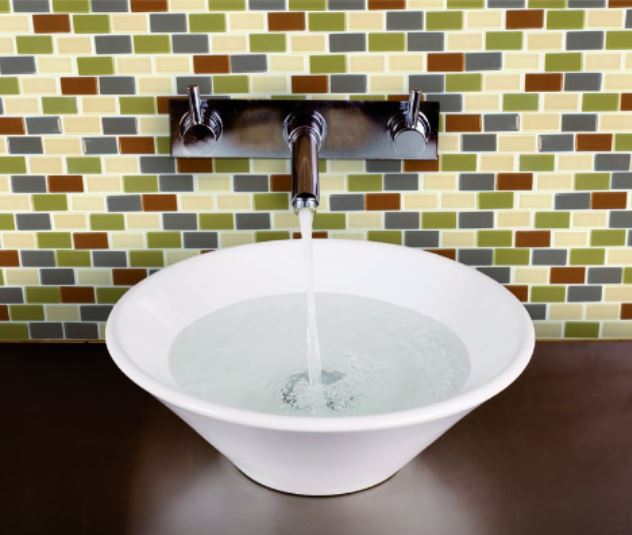 Urban – Today's glass subway tiles have modern appeal. Their translucence and straight edges lend themselves to a crisp, monochromatic appearance – a hallmark of modern design. Additionally, when used liberally, such as stacked floor to ceiling, they call to mind contemporary architecture like glass skyscrapers and big-city subway stations. Artic Ice and Mint Green are two popular selections for creating this look, stacked with fine grout lines for a more solid palette or wide lines to mimic brick mortar. Paired with chrome or stainless steel and cool woods (versus rich-colored woods like cherry and oak), subway tiles will achieve the urban look easily.
Country – These same tiles can lend themselves to a completely different design scheme. A country cottage look can be designed by a change in décor, like new fixtures or countertops, or can be fashioned from the very beginning with inspired placement. Variation in vertical and horizontal placements or even as a border or half-wall backsplash, rather than a full wall indulgence, will lend a charming personality to these tiles. Color and size choices may also impact the country theme. Larger tiles that recall barn wood planks or cottage bricks are an example of how size can impact theme. Cinnamon Glass and Caramel Glass are two color selections that will give a warm look to any space while still keeping the style up-to-date. Varying them in a checkerboard pattern will take the country design scheme even further!
Old World – Backsplash tile like Ayres Blend is the most literal translation for an old world look. The warm cream, chocolate, and grey colors create a rich depth and variation that are necessary to achieve this style. The textured pattern capitalizes on the colors, too. However, other glass tiles can also create this look, depending on the colors chosen. Cinnamon Glass and Caramel Glass that create a country look can likewise translate to an old world style with the right décor. Coupled with textured walls or paint patterns, stone countertops and porcelain tile floors that mimic the look of real wood (without the maintenance of real wood) will help to accomplish the desired old world theme. Accents with glass metal blend tiles, like Rustic Creek mosaic tiles or natural stone tiles, can also expand on subway tiles to take this theme a step further.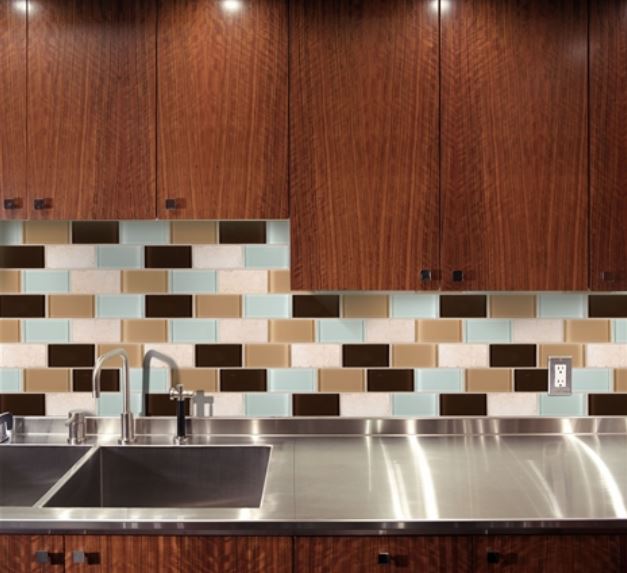 Subway tiles offer great flexibility when it comes to styling. From urban to old world, these tiles offer the ability to achieve a distinctive look that may be evolved down the line with changes to their surroundings. In the meantime, they will offer a low maintenance, protective surface for your kitchen or bathroom walls. MSI offers a variety of glass subway tiles to realize your desired look as well as carries a comprehensive line of wall tiles and mosaics including metal, porcelain, and stone mosaics and moldings, borders, & sheets in various sizes and finishes to recreate whatever theme you imagine.
READ MORE ABOUT THE DIFFERENT TYPES OF GLASS TILE
5 Reasons Why Kitchen Designers Love Glass Backsplash Tile
Artistic Glass Backsplash Tile
Distinctive Backsplash Tile: Palisades Handcrafted Glass