Creating A Rustic Look With Stacked Stone Feature Walls & Fireplaces
June 14, 2023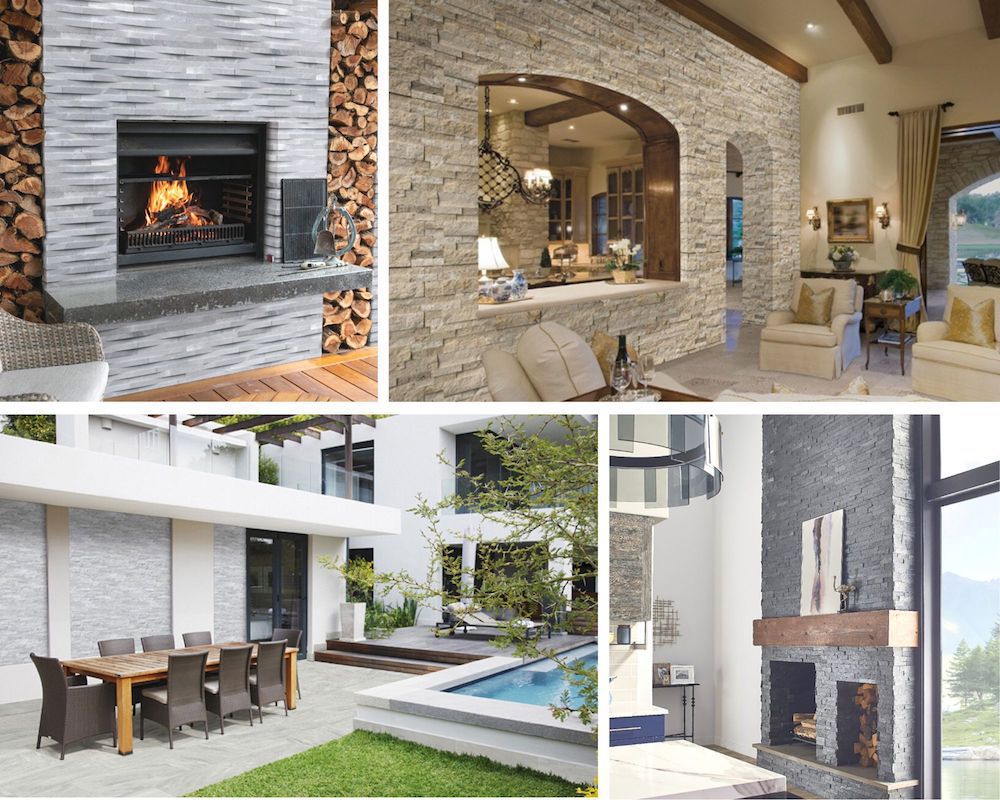 If crafting a stunning and soothing home design that rivals the splendor of Mother Nature is your goal, adding organic elements like greenery, wood, and stacked stone to interior and exterior living spaces is a great way to start. By blending these elements harmoniously, you can create a naturally rustic ambiance that adds depth, character, and a serene atmosphere to all areas of your home.
Adding stacked stone to the mix is ideal for creating dimensional, eye-catching textures and a warm, welcoming environment.
Made with trimmed pieces stacked vertically in various configurations, these versatile ledger panels offer easy installation and a cost-effective way to achieve the natural stone look you desire without the heaviness and expense of using full-sized stones.
Whether you're creating a stunning feature wall or a cozy fireplace, rustic stacked stone from our Rockmount™ Stacked Stone Collection helps you to define your statement style with panels suitable for indoor or outdoor applications.
Options ranging from bright white and cream to cool gray and charcoal allow every homeowner to choose the ambiance that best suits their space and personal style preference.
With available matching corners, you can plan dramatic, floor-to-ceiling applications that elevate everything from walls and kitchen backsplashes, to BBQ islands and fabulous fireplaces.
Here are some of the ways to make your home look rustic with stacked stone!
Create Striking Feature Walls with Stacked Stone
Modern design encourages open-concept layouts, facilitating the movement of natural light and visual connectivity across shared spaces such as the kitchen, dining room, and living room. This can make defining different areas of the home challenging.
Furniture arrangements can help, as can complementing decor like area rugs, but you can also use vertical surfaces to define areas in an open floor plan. For example, accent walls are a great way to show separation in an open space, and you can use them indoors and out.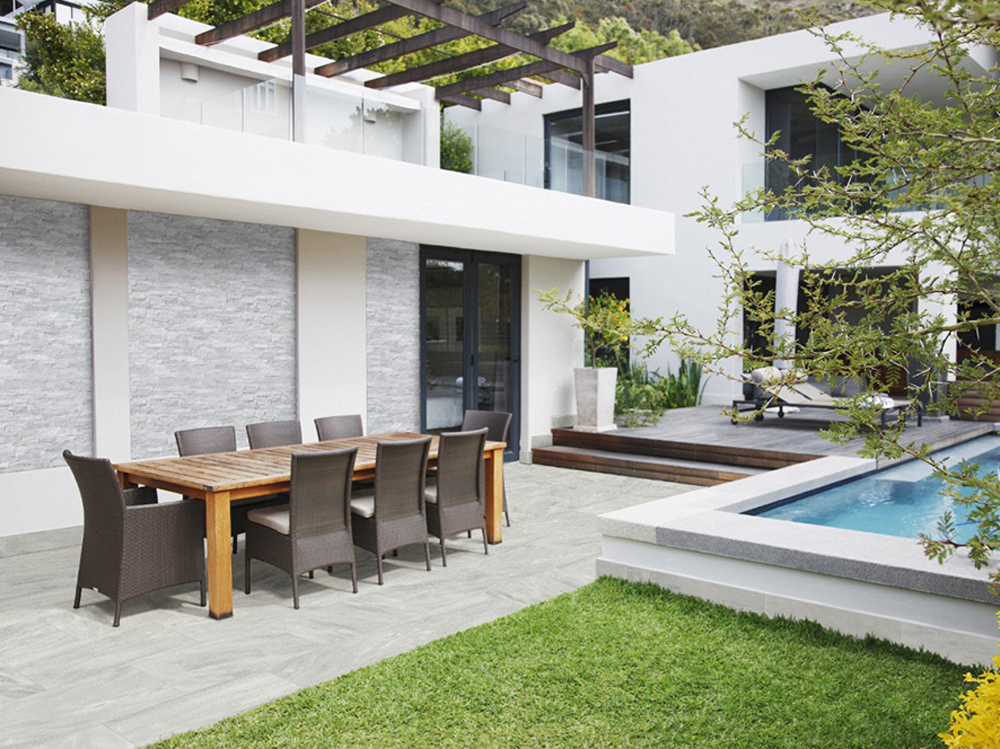 Cosmic Gray Stacked Stone
Updating an outdoor dining or lounge area is easy with Cosmic Gray Stacked Stone. This cool gray marble features a split-face finish, where the stone is cut or fractured to expose a rougher, textured surface. This gives a rustic appearance, ideal for drawing attention to an exterior wall.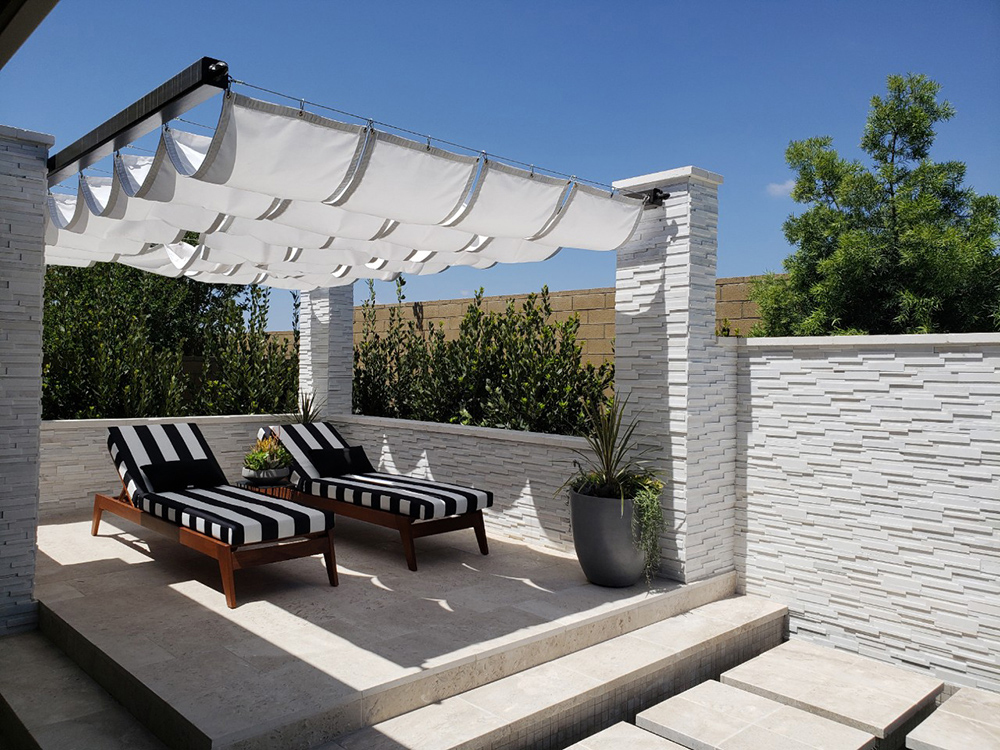 Arctic White 3D Honed Stacked Stone
For a more enticing visual impact, Arctic White 3D Honed Stacked Stone adds the brightness and luminosity of cool white marble to exterior walls and columns. With corner stacked stone ledger panels, you'll enjoy seamless edges that match the depth of authentic stacked stone pavers.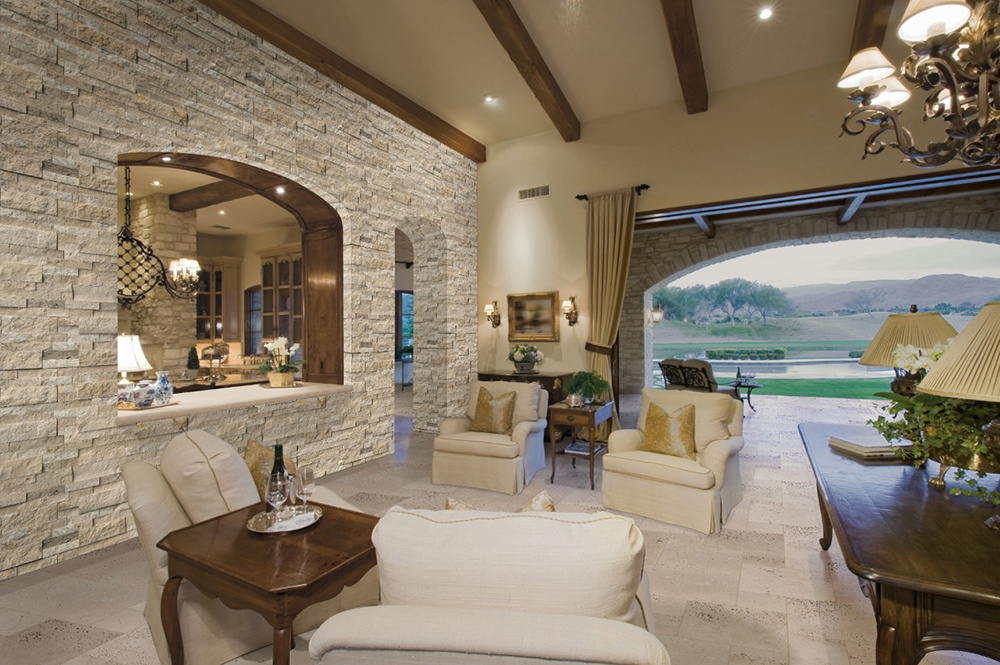 Durango Cream Stacked Stone
To warm up your interior, you can't go wrong with Durango Cream Stacked Stone for a feature wall that adds a visual border to your living room space. The gentle blend of cream and light beige hues enhances the appearance of this split-face travertine, adding appealing movement to the rough texture.
Transforming Fireplaces with Stacked Stone
If your indoor or outdoor spaces include a fireplace, you'll enjoy a built-in gathering spot and an easy focal point by adding stunning stacked stone panels in these areas.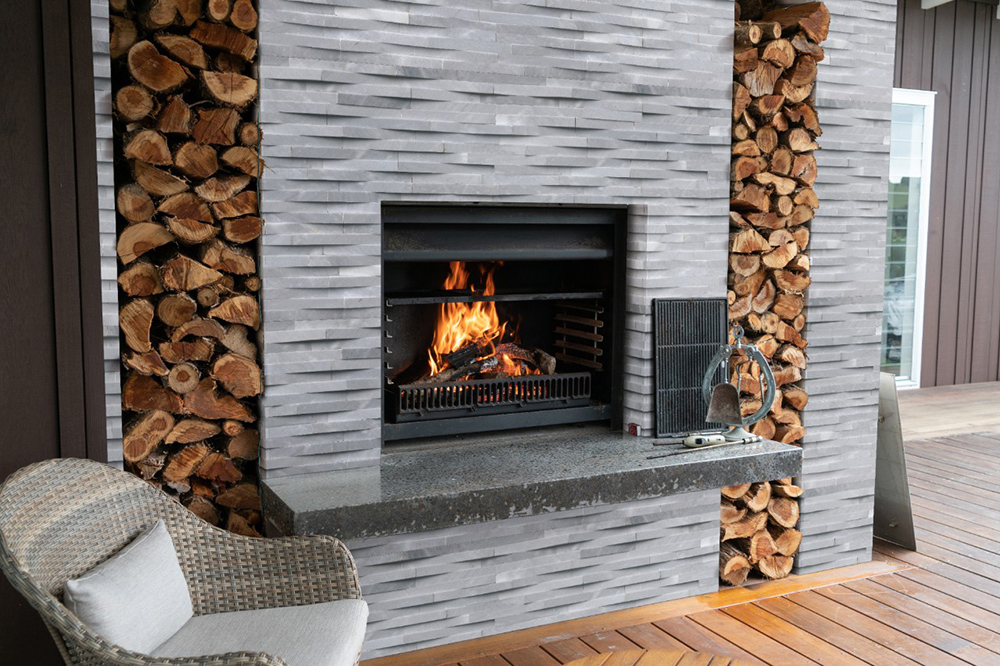 Cosmic Gray 3D Wave Stacked Stone
Cosmic Gray 3D Wave Stacked Stone brings plenty of character and sleek dimension to your exterior fireplace. The wave pattern from which this design draws its name is due to a curved, effect that adds unique visual interest to your fireplace surround.
With varying shades of light gray marble, you'll enjoy a modern, upscale addition to your outdoor living space.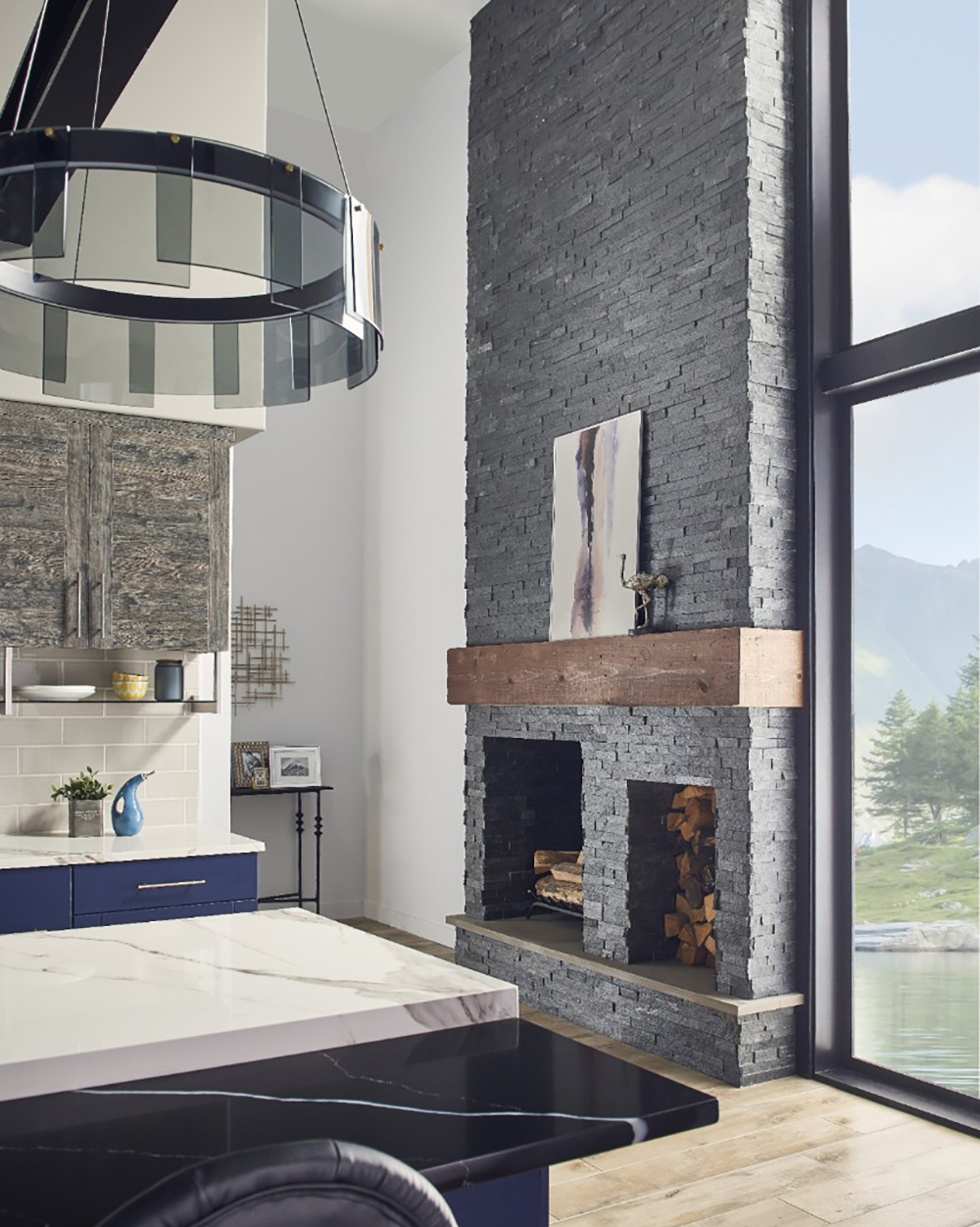 Coal Canyon Stacked Stone
For an ambiance that's a little edgier, Coal Canyon Stacked Stone delivers the moody vibes that can turn your floor-to-ceiling interior fireplace facade into a riveting statement piece. This charcoal gray quartzite adds an unexpected richness and modern refinement to your environment.
Enjoy the Versatility and Character of Stacked Stone
With engineered ledger panels, you can bring appealing textures and character to any room in your home or outdoor entertainment spaces.
Whether adding flair with an accent wall or creating a statement centerpiece with a fireplace feature, MSI stacked stone offers a modern, cost-effective way to elevate your rustic design style.
Are you ready to take your living space to the next level? Contact the experts at MSI via live chat or find an MSI authorized dealer near you to visit an MSI showroom and explore stacked stone options.