Comparing Quartzite And Granite Countertops On Aesthetics, Durability And Cost
April 13, 2023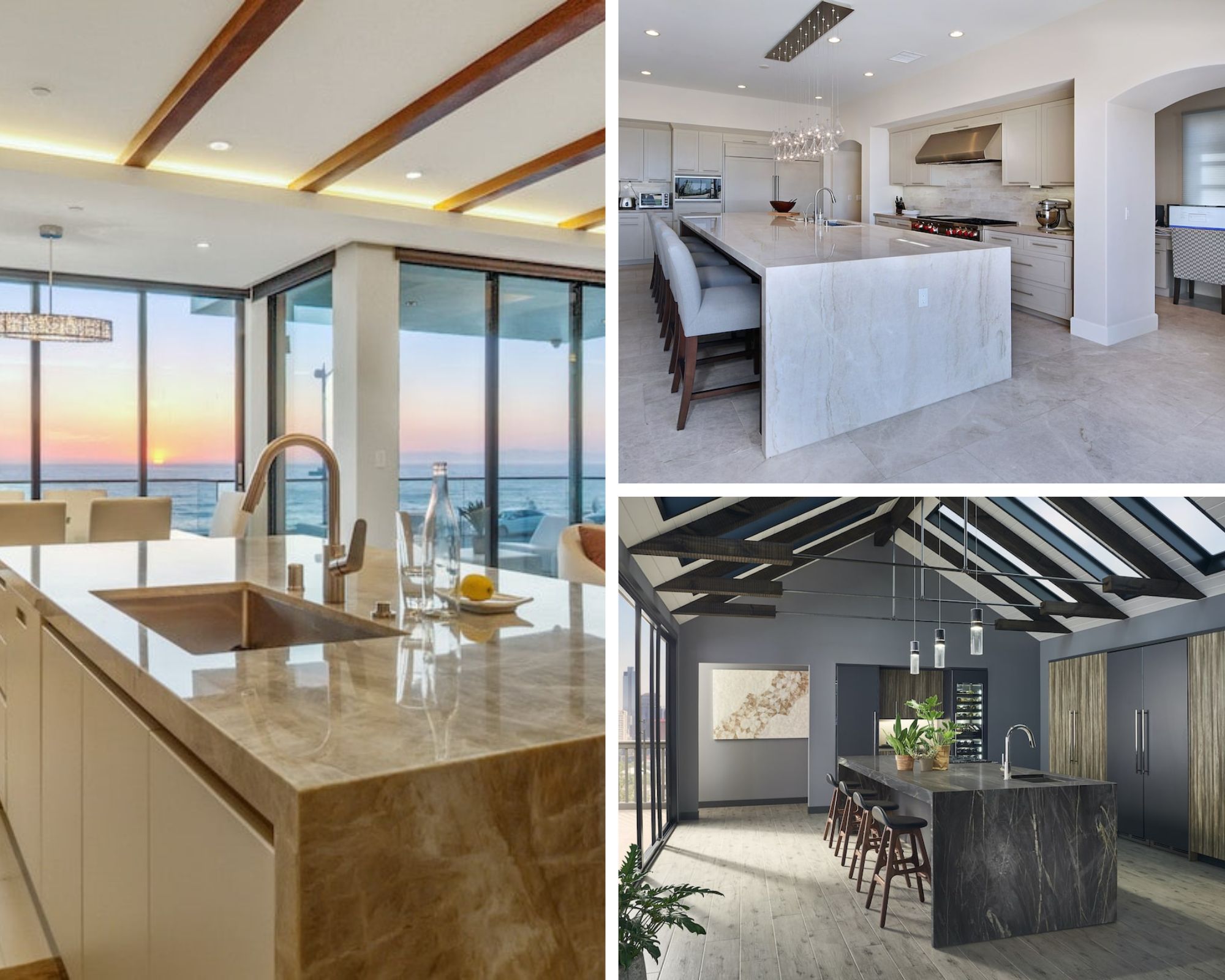 When it comes to selecting kitchen countertops, two of the most popular choices are quartzite and granite. These materials are known for their durability, aesthetic appeal, and versatility. To make an informed decision that best suits your home and lifestyle, it's essential to understand the differences between each surface material. Let's delve into a comparison between these two popular countertop materials to see which one is right for you.
What Is Quartzite?
Quartzite is a natural stone that forms from sandstone and quartz, offering a unique and striking appearance similar to the look of marble, with a wide range of color options. In addition, quartzite features impressive patterns, which can often have a veined or swirled look. The stone also has a delicate touch of shimmer, catching and reflecting light to create a luxurious appearance.
This quick video shows how you can use our quartzite countertops for indoor or outdoor kitchens in a dazzling array of colors and patterns.
Quartzite countertops are exceptionally durable and resistant to scratches, chips, and other forms of damage. Its incredible durability makes it withstand everyday use in high-traffic areas like kitchens and bathrooms.
Like granite, and even quartz countertops, quartzite is also heat-resistant, making it ideal for use around stovetops and ovens. However, it's important to note that despite being incredibly heat-tolerant, it's a good idea to always use a hot pad or trivet under your hot pots, pans, and baking dishes on all stone surfaces.
Madreperola quartzite comes to us from Brazil. It features a dreamy blend of beige and gray with a drop of cream highlights that give it a bright touch. The stone has a delicate, swirling pattern. It has two finish options, brushed or polished, making it the perfect neutral for those who prefer light, bright colors.
What Is Granite?
Granite slabs have a beautiful appearance with speckled or mottled patterns containing quartz and feldspar crystals. This natural stone offers various colors, from neutral shades like beige and gray to vibrant hues like blue and green, enhancing any room's natural and organic look while complementing multiple traditional and modern design styles.
Granite countertops are similar to quartzite in terms of hardness, scratch resistance, and durability.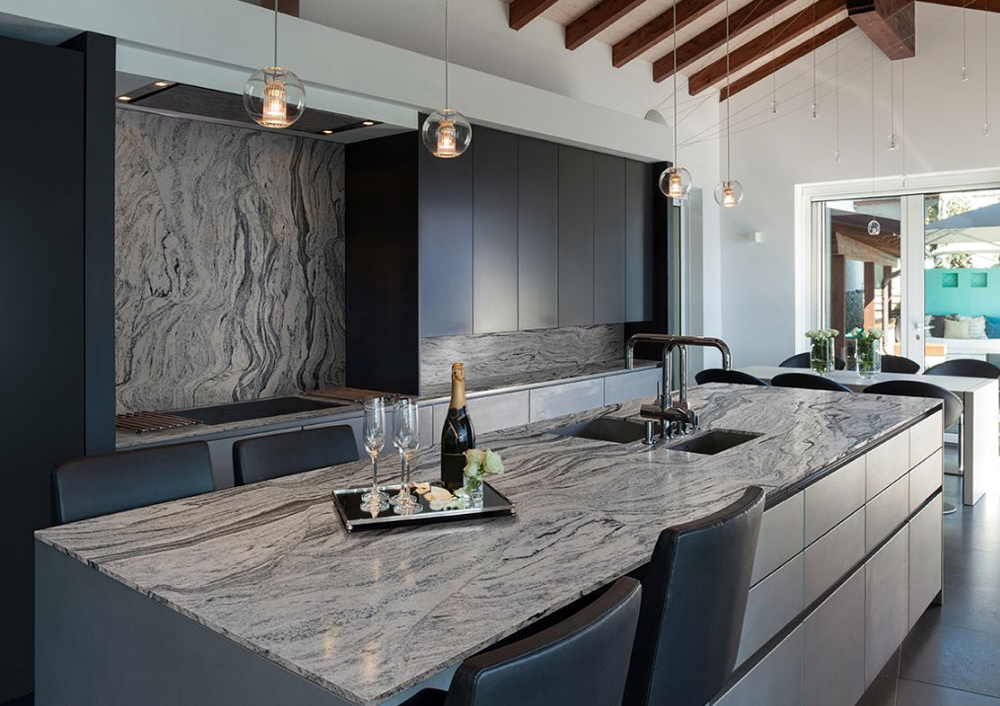 Silver Cloud Granite
Silver Cloud Granite, which we import from India, has a creamy white background with striking swirls of sterling, jet, and light gray. It offers both polished or brushed finish options to compliment any aesthetic. Silver Cloud Granite is a breathtaking stone in a luxurious neutral tone that suits every décor and style.
Quartzite And Granite Maintenance
Granite and quartzite countertops are both easy to care for. All you need to do is clean them regularly using mild soap and water. It's important to avoid using harsh cleaners or scouring pads that can cause scratches. To keep your counters looking shiny and new, seal them at least once a year. Sealing will help prevent stains and maintain their overall appearance.
Quartzite And Granite Cost Comparison
The cost of quartzite and granite countertops can vary widely depending on several factors. Variants include the location, the quality of the stone, and the complexity of the installation.
On average, granite countertops cost between $10 and $75 per square foot without installation, while quartzite countertops cost between $30 and $150 per square foot for material only. Installation costs for both materials can also vary widely depending on the job's complexity. Customization for sink cut-outs, soap cut-outs, fixtures, edging detail, and corner details weigh into the final installation cost.
Choosing Between Granite Or Quartzite Countertops
With an understanding of their respective similarities and differences, you are now equipped to make an informed decision that best fits your lifestyle and budget when deciding between quartzite and granite countertops. Ultimately, the decision between these two gorgeous natural stones depends on your preferences, as each material offers unique qualities - both ideal for adding elegance and beauty to your kitchen.
Are you ready to finalize your new countertops selection? We can help! Chat online with us now, visit an MSI showroom, or find an MSI authorized dealer in your area.