Tips From The Trade: Is Bleach Safe To Use On Quartz Countertops?
October 21, 2017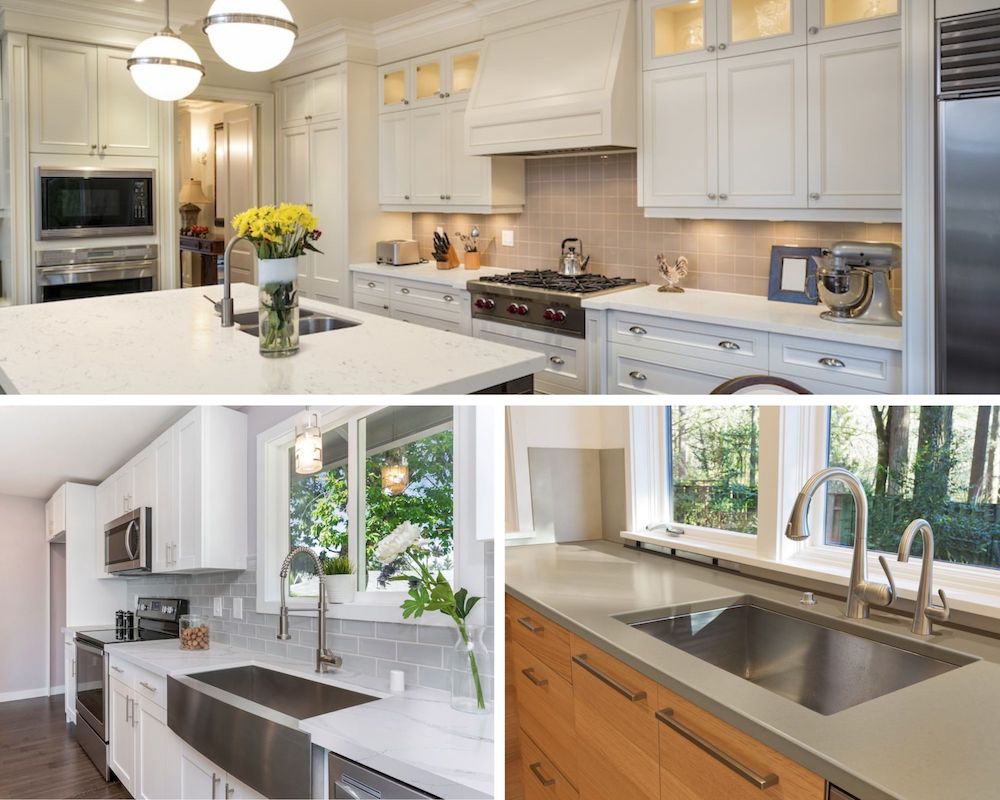 You may think a really big mess requires a really tough cleaner like bleach, but if we're talking about caring for quartz countertops, that assumption would be incorrect. In fact, bleach is not necessary for cleaning quartz, and can actually be harmful.
Quartz countertops are non-porous, making them resistant to bacteria and staining. For this reason, harsh cleaners like bleach aren't required. In reality, bleach can damage the surface of your quartz or cause permanent discoloration to the slab.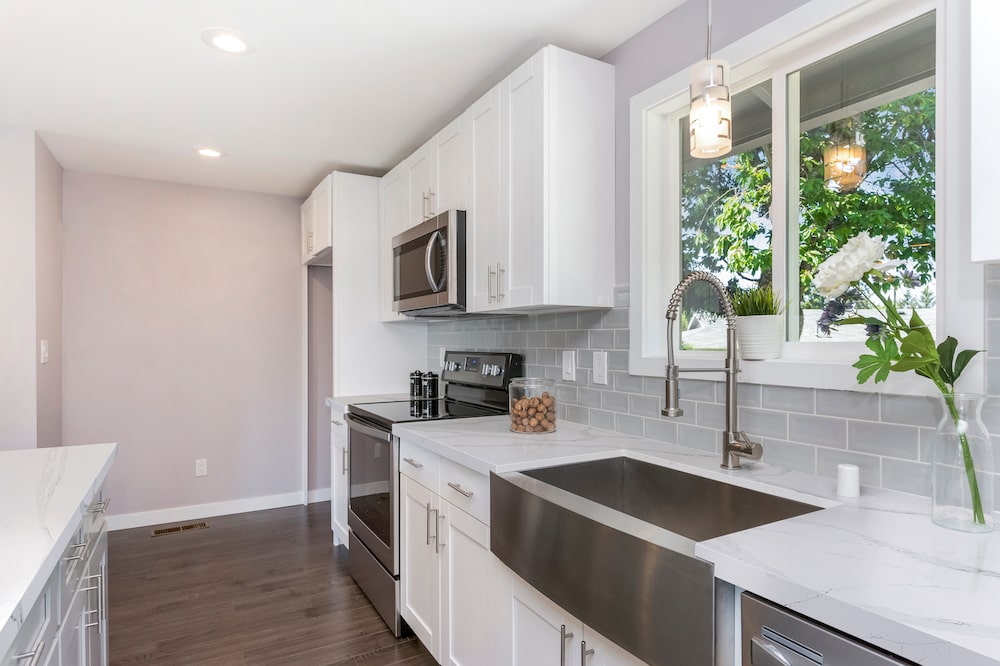 Calacatta Azai Quartz
Besides that, using bleach on surfaces where you cook and prepare food is not a good idea anyway, since it's toxic and harmful to ingest. A wide variety of safe and environmentally friendly cleaning solutions are available on the market today as alternatives to bleach.
However, quartz countertops really only require mild dish soap or a gentle cleaning spray such as water and vinegar, plus a soft damp cloth.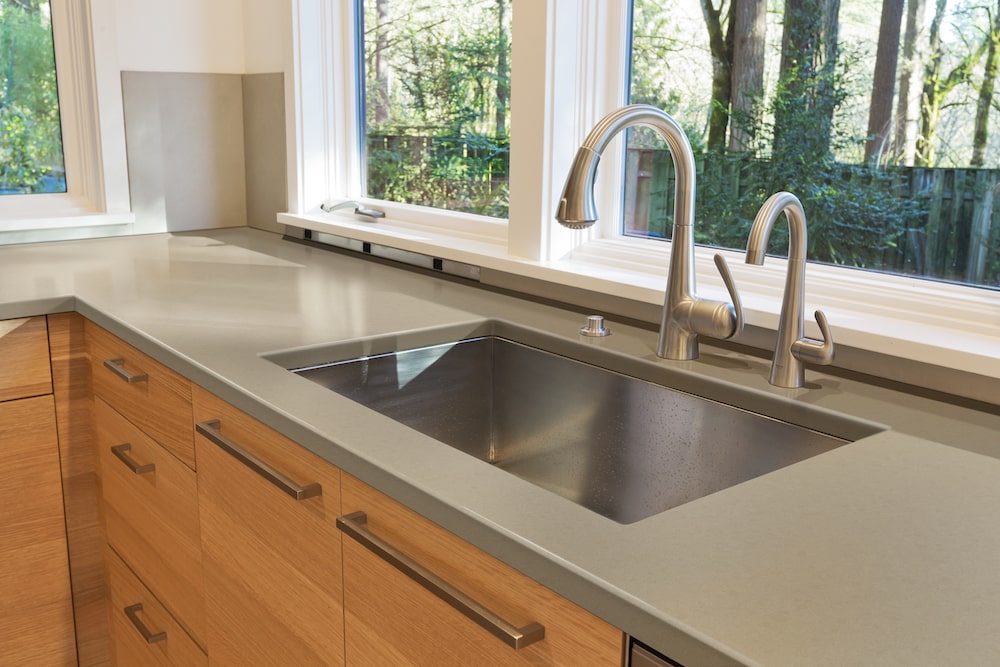 Hazelwood Quartz
One of the many reasons some homeowners prefer quartz countertops to granite is because of the stain-resistant properties inherent to the dense man-made material.
With quartz, you never have to worry about red wine or coffee stains, whereas granite countertops require regular sealing to prevent stains.
In fact, quartz countertops are virtually maintenance free, requiring little more than a quick wipe down. Abrasive cleaners and scrubbers such as Comet or Scotch-Brite are not recommended, as they can scratch the smooth surface of quartz.
The best way to care for your quartz is to prevent damage before it occurs. Use trivets or potholders under hot pots and pans to avoid heat discoloration. And although quartz is fairly scratch resistant, it's always smart to use cutting boards and avoid cutting directly on your countertop surface.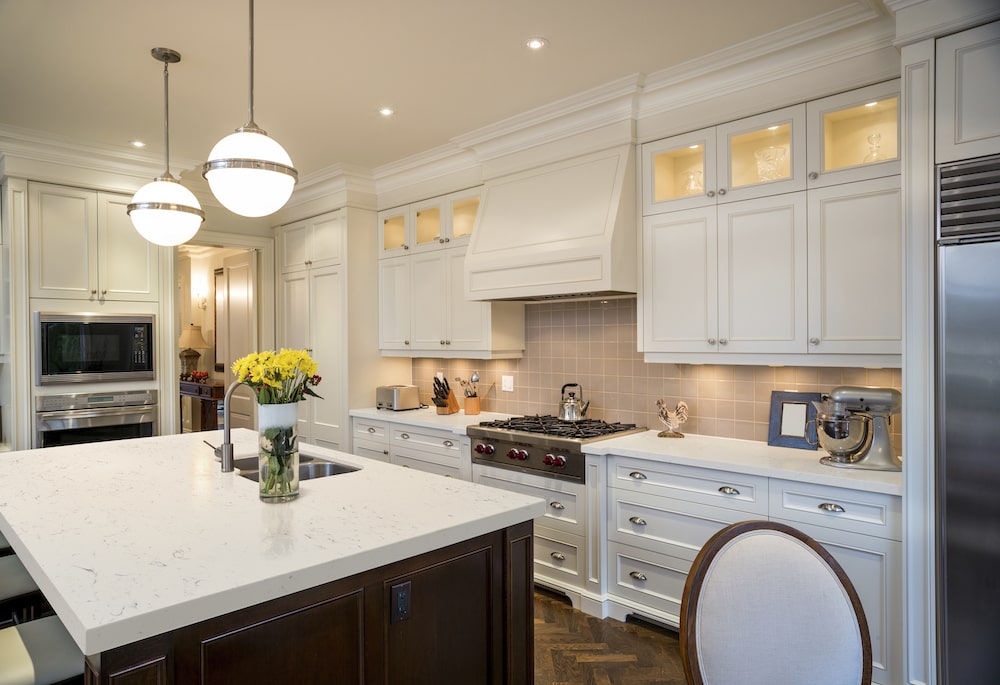 Carrara Grigio Quartz
In relation to granite or other natural stones like marble, the cost of a quartz countertop is fairly competitive. When you factor in the time and money you save in yearly resealing and maintenance, plus the peace of mind of having a sanitary and germ-resistant cooking surface, quartz is a real bargain.
With its many looks, consistent durability and easy maintenance, quartz slabs are taking center stage in homeowner kitchen designs. So if you're ready to explore more about these tough beauties, check out these room ideas with stain-resistant quartz countertops.
Have any more questions about caring for your quartz countertops, don't hesitate to contact the qualified team at MSI via convenient live chat. You can also find an MSI authorized dealer or visit an MSI showroom near you to speak with a professional.
Read More About Quartz Durability, Care, and Maintenance:
The Dos and Donts of Quartz Countertops Care
How To Keep Quartz Countertops Looking New
How Often Do Quartz Countertops Need to Be Sealed?
Choose These Quartz Countertops and You'll Never Stress About Counter Care Again
Helpful Hints for Up Keeping Your Quartz Countertop
Do Quartz Countertops Need a Special Cleanser?
Beautiful Low Maintenance Quartz Countertops
Easy Quartz Countertop Care and Maintenance
Simple Guide to Quartz Countertop Care And Maintenance