Porcelain Vein Cut Looks
April 29, 2016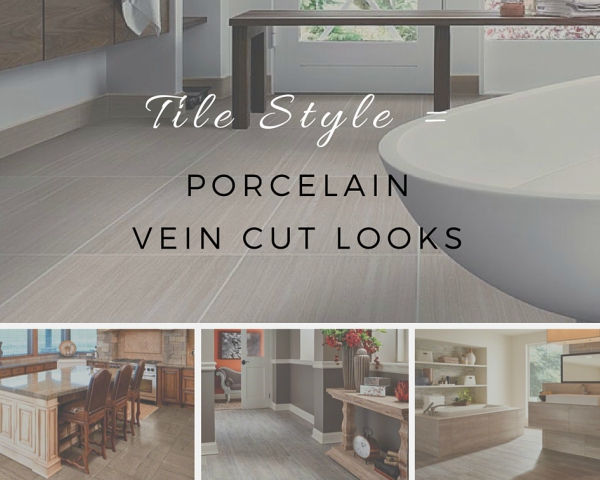 Whether you're going for a conservative, classical look or a stunning, dramatic contemporary interior design, there's just no substitute for timeless vein-cut travertine… or is there? These porcelain tiles from MSI are a great way to have the look of cross-cut travertine at a much lower cost and zero maintenance!
Veneto Gray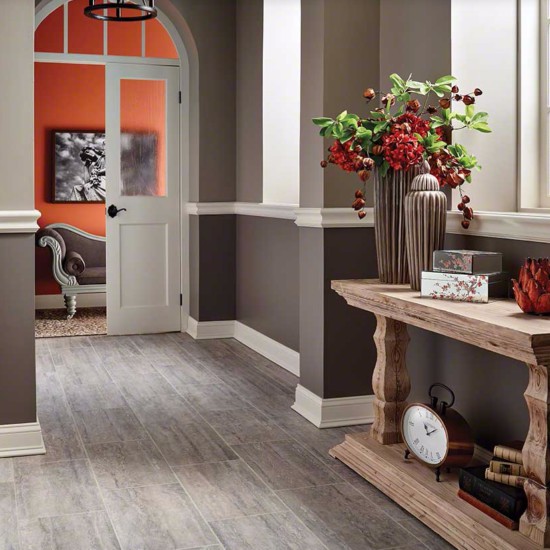 Featured: Veneto Gray
The soft shades of gray in Veneto Gray will guarantee a long-term, loving relationship with your porcelain floor, countertops, or walls. This is an easy porcelain tile colorway to coordinate with paint, furniture and accessories, no matter your style. It's a vein-cut, matte blend of light gray, beige and dark gray ranging to nearly black with moderate contrast. Available in your choice of large-format 12" x 24" and 16" x 36" tiles, as well as 6" x 24" planks and matching bullnose tiles, this tile can be used for a wide range of applications.
Veneto Sand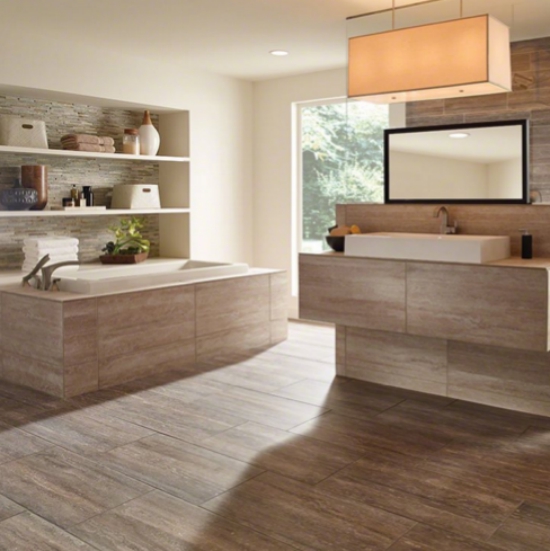 Featured: Veneto Sand
If you like the color variation and veining of Veneto Gray but wish for something warmer, we suggest Veneto Sand. Reminiscent of the sunny beach, with all the cozy beauty of natural travertine stone, you'll want to put these porcelain tiles everywhere – tile flooring, backsplashes, counters, bathroom walls, you name it. And since it's porcelain instead of real travertine, you can afford to do so! This tile is available in the same range of sizes and formats as Veneto Gray, so let your imagination run wild.
Pietra Dunes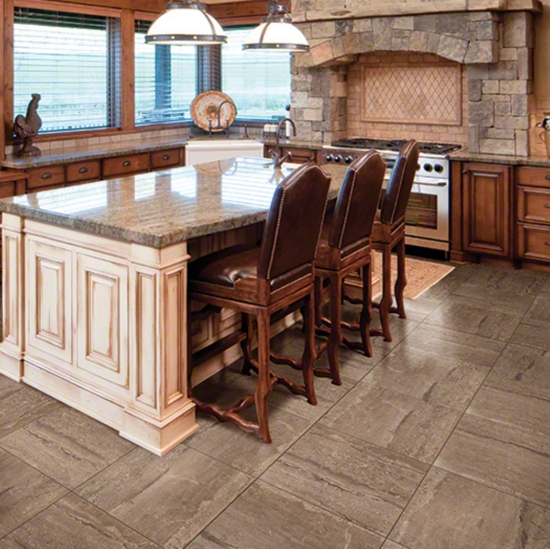 Featured: Pietra Dunes
Speaking of sand, Pietra Dunes is another lovely travertine lookalike with veins of beige and taupe resembling the finest marble. This highly polished porcelain tile carries a strong linear pattern, which can make for some truly dramatic installations. It's perfect on its own or consider combining it with porcelain wood tile for a one-of-a-kind design. Choose from 18" x 18, 12" x 24", 1" x 4", and 3" x 18" sizes – one of these is certain to be perfect for what you have in mind.
Pietra Orion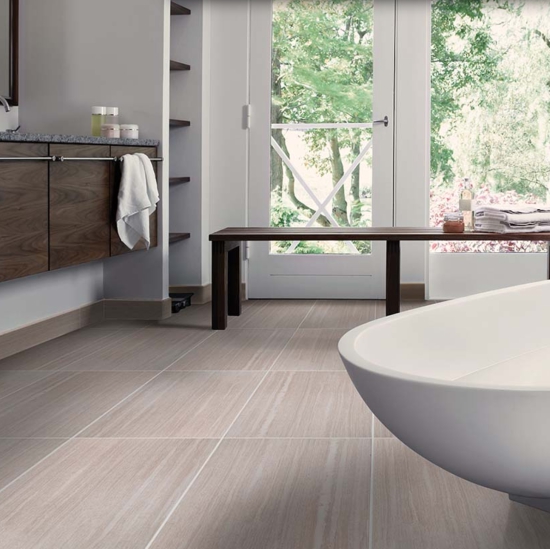 Featured: Pietra Orion
Orion porcelain tile delivers a soft linear veining pattern in shades of beige, buff, and taupe. It has a matte finish, so it's spectacular in either large or small installations, subtly striped without overwhelming the space or clashing with other design elements. With large format tiles in 12" x 24" and 16" x 32" sizes, it's easy to create the perfect floors, countertops, or walls in any residential space.
Can't decide which porcelain travertine-inspired tile is right for your home? Try our floor visualizer to compare these colorways and other tile varieties as well. With these fabulous natural travertines re-created in porcelain tile, you'll enjoy all of the beautiful advantages with none of the drawbacks – such as high cost, or high maintenance – and find the perfect look no matter your lifestyle or favorite décor.
READ MORE ABOUT THE DIFFERENT TYPES OF PORCELAIN TILE
Porcelain Tile Is Taking Over the Design World
Porcelain Tile Isn't Going Anywhere
Porcelain Tile, Look Of Vein-Cut Travertine