Hardscaping With Natural Stone
January 14, 2014
Hardscaping is a natural extension of great home design. When interior home design engages owners and visitors, it has achieved a remarkable goal: the perfect marriage of style and function. Exterior hardscaping with natural stone is no different and equally important – taking an ordinary landscape and transforming it to a place where you will enjoy your outdoor environment must achieves goals of its own: more space for active living, a finished and cohesive look to your overall indoor/outdoor design scheme, and the opportunity to welcome nature into your daily routine.
MSI offers premium surfaces to address all of your hardscaping goals, from top to bottom:
Foundations
Pavers are an excellent addition to outdoor living. They are popular choices for patios and pool decks - cool to the touch despite hot weather - and are available in finishes liked honed, tumbled and chipped edge. Consistent thickness makes for easy, sand-set installations. Travertine and marble pavers incorporate lighter beiges and creams, subtle colors and patterns present in the environment to blend in and extend it. Their recommended uses include pathways, pool decks and patios. Slate pavers feature darker tones, like natural browns, charcoal grays and hints of rust - vibrant colors combined with unique textures make this slate tile an exceptional flooring alternative for your outdoor hardscape, as well as for backsplashes and countertops in outdoor bars and kitchens; pool decks and patios; fireplaces, ovens, and fire pits.
Flagstones are one of the most durable and variable options available. They are available in a variety of color selections, some featuring grey, rusts and soft reds running throughout the stone for an earthy appeal. Flagstones are charming additions to garden pathways, patios, and fireplace facades.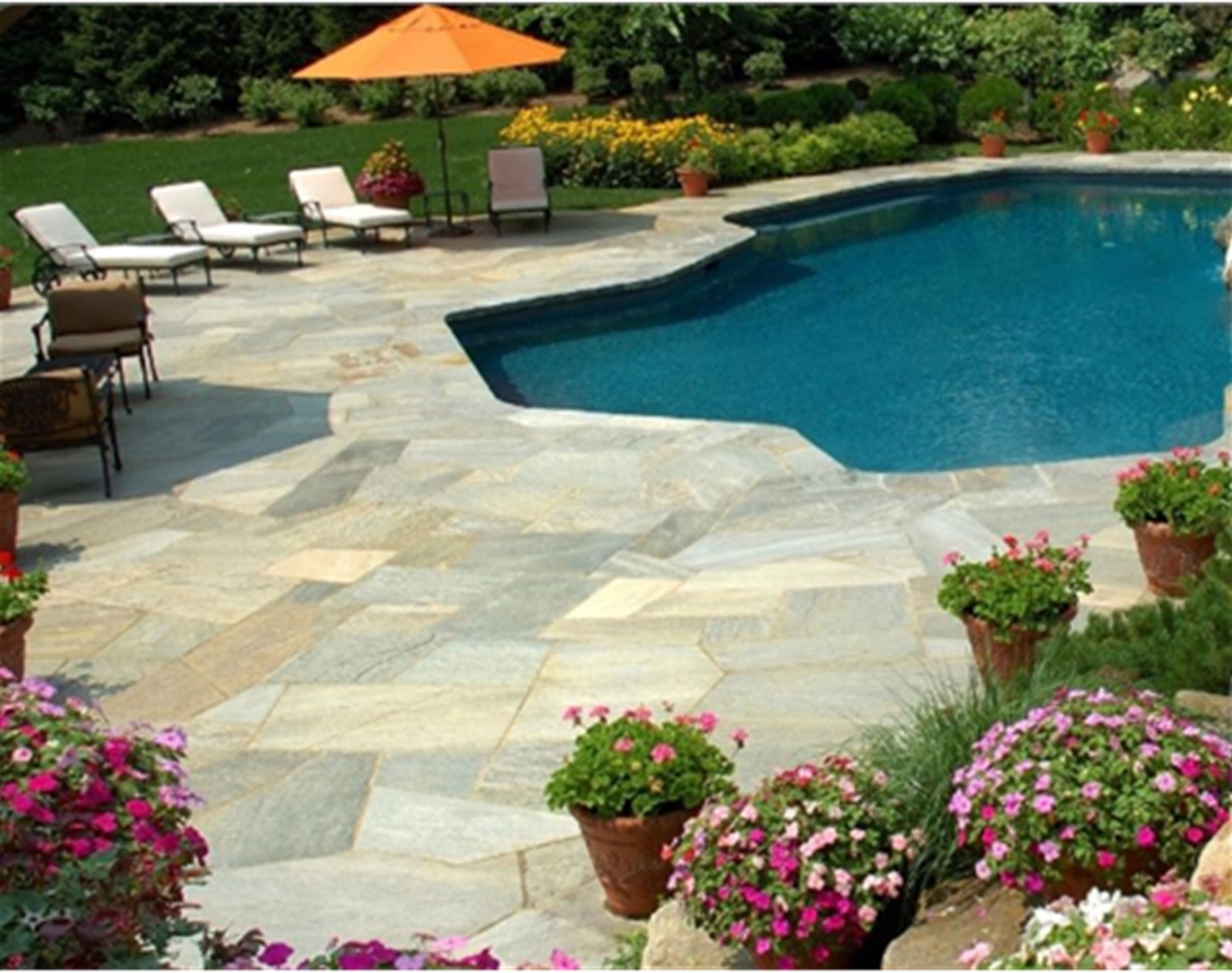 Vertical Surfaces
Ledger panels add warmth and dimension to your outdoor living space. From blends of beige and cream colors with hints of gold to styles with grays, creams and rust highlights, travertine ledger panels are available in styles and textures that accommodate elegant, contemporary, and trendy looks for a variety of applications, including building facades, waterfall walls, and outdoor bar and kitchen area backsplashes. They are an excellent way to connect to nature and are recommended for both exterior, hardscaping projects and interior walls.
Thin Veneers also offer all the qualities that will endure in your home's beautiful outdoor landscape – durable, consistent color throughout, and high versatility. Real stone veneer is a lightweight, higher quality alternative to manufactured stone. Each profile has corner pieces to provide the look of a full-sized stone with fast installation, and veneers, like ledger panels, may be featured in a variety of design concepts, from old world rural to modern, and is suited to outdoor living in a variety of wall cladding applications with outstanding, authentic results.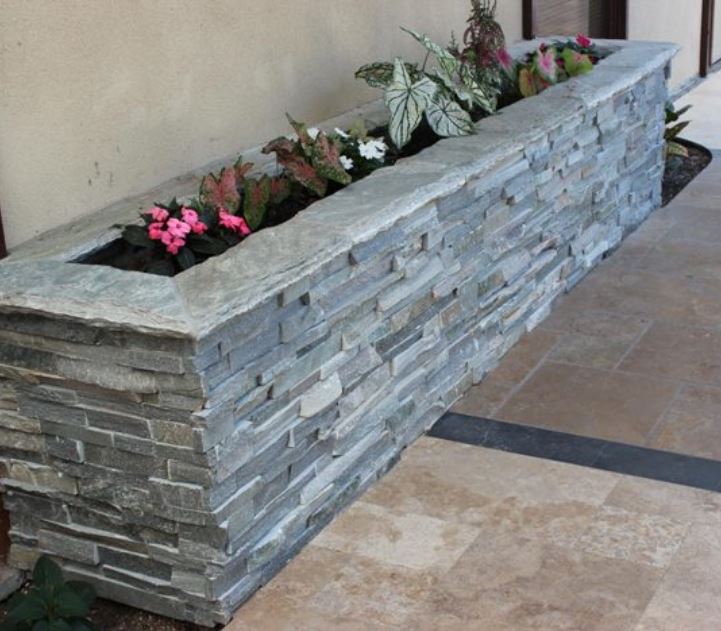 Finishing Touches
Most paver patterns and colors offer matching copings, which are great for patios, pool decks, steps, and columns – anywhere matched copings, caps, and treads are required for a finished look. Additionally, pebbles are excellent finishing touches to your outdoor living hardscape. Colored polished pebbles lend a fine decorative touch to various installs. These pebbles have the added benefit of protecting the soil from temperature extremes, retaining water and keeping a beautiful landscape look during drought conditions, and restraining the growth of weeds and also lending a natural look to your garden landscape.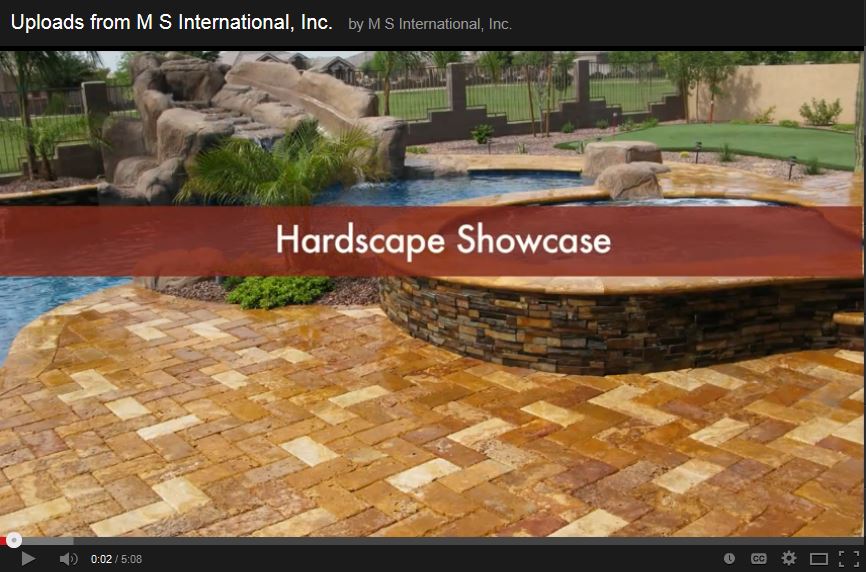 MSI provides premium natural stone surfaces to accomplish all of your hardscaping goals with foundations, walls, and finishing touches. For a tour of MSI's Orange County showplace, enjoy our video presentation of the many ways pavers, ledger stones and panels, veneers, copings and caps, and pebbles can come together for an amazing hardscape that marries style and function!