Dramatic And Flowing Granite Slabs
January 14, 2016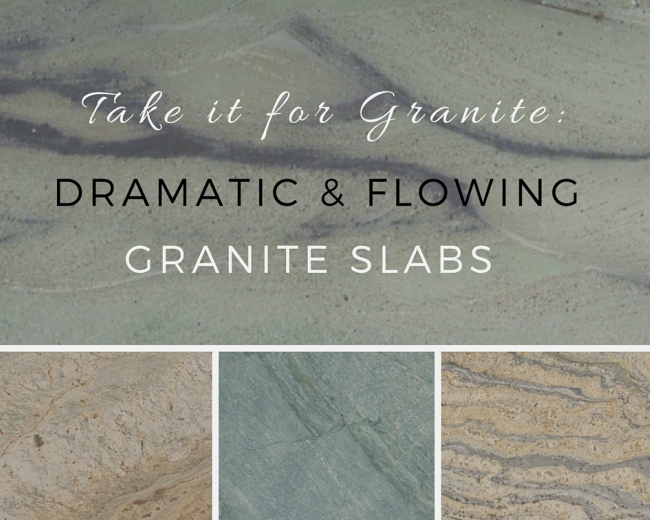 When selecting granite, most homeowners consider color first. While choosing your favorite granite colors is an all-important first step, design-savvy homeowners also focus on the subtleties of movement—the natural waves and patterns within each granite slab. Whether you prefer deep veins, delicate flecks, or plenty of swirls and waves, variation in movement tells a unique story and completely transforms your aesthetic. Unlike synthetic materials, distinct, non-uniform movement characterizes granite. As breathtaking as the most exquisite painting, Mother Nature etches her version of art on each and every piece of granite. If you love natural stone with bold colors, flowing waves, and distinct movement, you're sure to fall in love with one of these gorgeous granite designs.
Wild Sea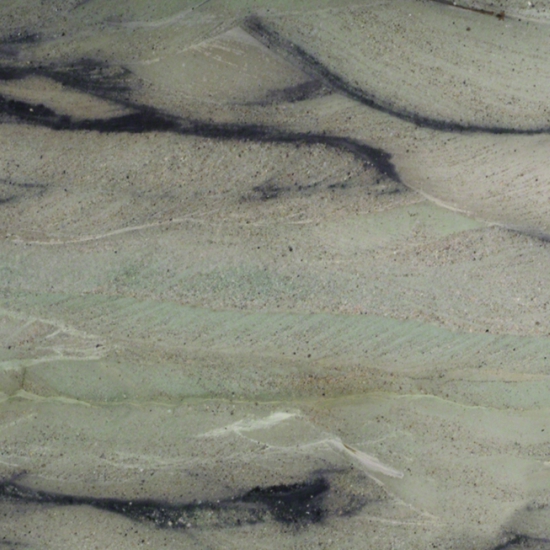 Featured: Wild Sea Granite
Imagine a wave pulling a sailboat back to shore, sand churning amidst green and gray waters. With a dramatic horizontal movement that resembles the tumble of waves in a rough gale, Wild Sea is stunning and unique. Sultry and intense, light-green granite comes alive amidst the subtle veining of darker greens and grays in this design. Sourced from Brazil and ideal for interior and exterior use in freezing climates, you're sure to turn heads with one-of-a-kind flooring, distinctive granite countertops, and bold backsplashes. Set sail on the high seas of style with this durable, beautiful granite. For a calm, cohesive look, pair this statement granite with neutrals like white, gray, or tan. For even more pizzazz, gold décor accents shine against the green backdrop of this design. Hues of navy blue and white create an equally stunning effect, sitting in line with a nautical theme.
Typhoon Bordeaux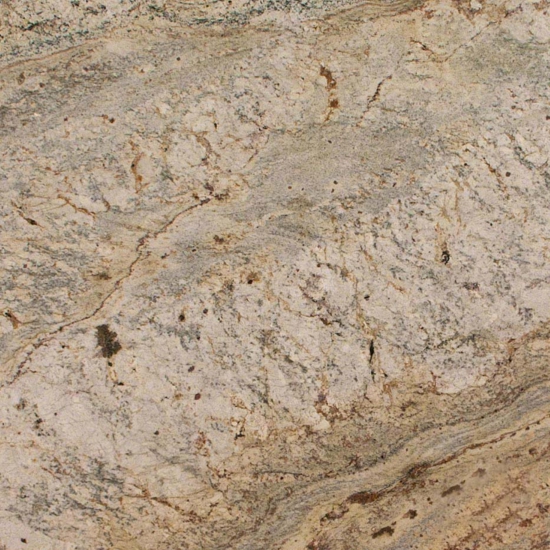 Featured: Typhoon Bordeaux Granite
Like a tropical cyclone spiraling upwards, Typhoon Bordeaux is a natural phenomenon of style. Beautiful beige and gold undertones are set off with golden veins, flowing movement, and subtle swirls and tonal flecks. This dramatic, durable granite is recommended for indoor applications, flooring projects, and exterior landscaping in freezing climates. This gorgeous granite shines when paired with natural wood and metallic accents, like copper, stainless steel, and gold. To draw attention to this alluring design, opt for understated compliments in light tan, gray, white, or soft yellow.
Dynamic Blue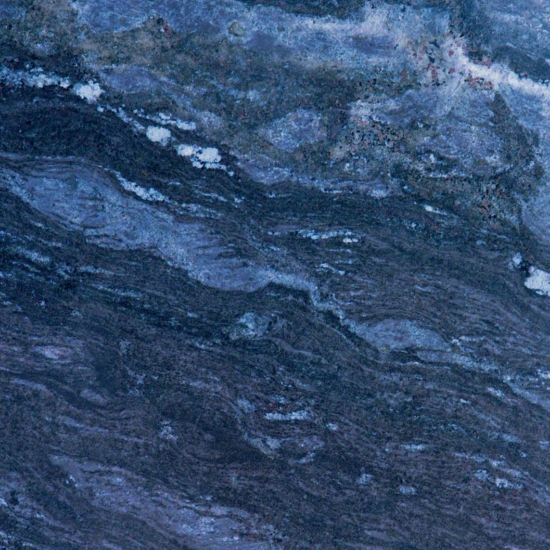 Featured: Dynamic Blue Granite
Echoing mysterious ocean waters, Dynamic Blue casts a movement as dramatic and flowing as tall waves crashing against a distant landform. This dreamy, blue-hued granite—available in both tiles and slabs—instantly adds an air of mystique and drama to any home. With rich, deep blues and lighter blue accents cascading into an intense movement that resembles natural breakers, this exquisite granite is perfect for any interior or exterior project—even in climates with freezing temperatures. For a fresh palette, consider pairing this granite with white, gray, and silver accents.
Golden Cascade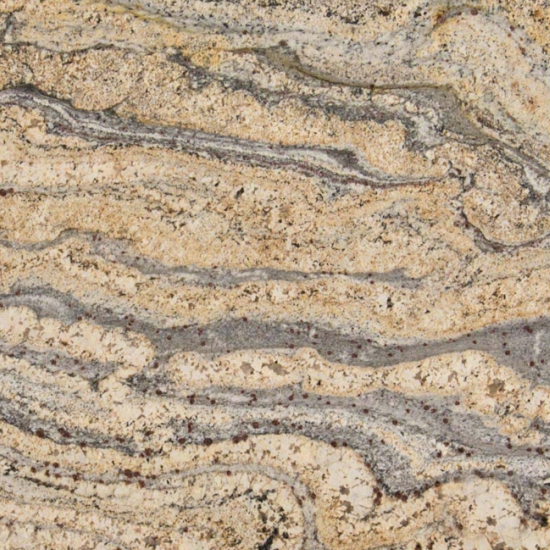 Featured: Golden Cascade Granite
Resembling vast desert sands etched by prevailing winds, Golden Cascade is characterized by soft, flowing movement. Sourced from the far corners of Namibia, gilded cream, blond, and caramel are merged with rippling silver and graphite-grey veins in this stunning, high-movement granite. This exquisite, one-of-a-kind pattern fits beautifully on counters, accent walls, and flooring in residential and commercial applications.
Del Mare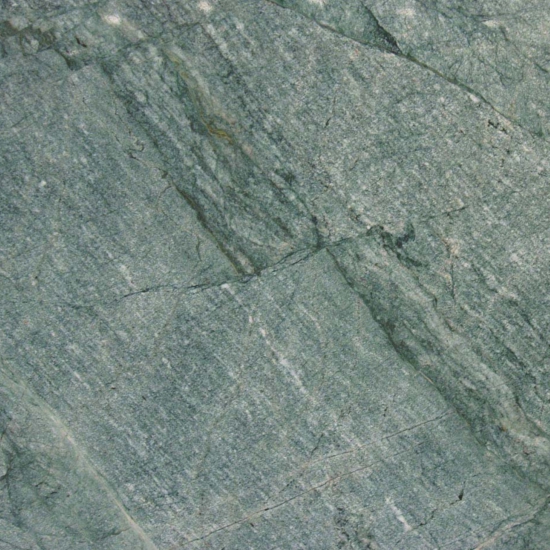 Featured: Del Mare Granite
With a linear movement that resembles a stone cliff face, Del Mare is a beautiful green granite with slight dark green veins. With vivid and fresh, green undertones, this gorgeous granite is stunning when paired with neutrals, like white, tan, or gray. This durable, polished slab granite from Brazil makes quite a statement on floors, countertops, and walls, and for exterior landscaping projects in areas with freezing temperatures.
Whether enamored with soft waves in vibrant shades or neutral hues, you're sure to create that statement kitchen, beautiful bathroom, or sleek sitting room with one of MSI's dramatic, flowing granite designs.
Read More about Granite Countertops
Natural Adaptability: New Venetian Gold Granite
5 Gorgeous Granite Countertops for Luxury and Functionality
Stylish Granite Countertop Standouts
Timeless, Neutral Countertops
READ MORE ABOUT GRANITE COUNTERTOPS
Do Granite Countertops Increase the Resale Value Of Your Home?
Do Light-Colored Granite Countertops Stain Easily?
Durable, Beautiful & Natural Granite Countertops
Earth Tone Granite Tile Flooring