Popular
Enhance Your Fireplace With Natural Stone Ledger Panels
December 10, 2014
Fireplaces are much more than just a holding place for a fire. They offer a warm and inviting environment any time of the year. The look of a beautifully finished fireplace will not only give you a cozy environment, but can become the focal point of any room. While there are many options to choose from when designing a fireplace, the use of ledger panels is an excellent way to experience the organic nature of natural stone while bringing in a little bit of the outdoors to the inside of your home.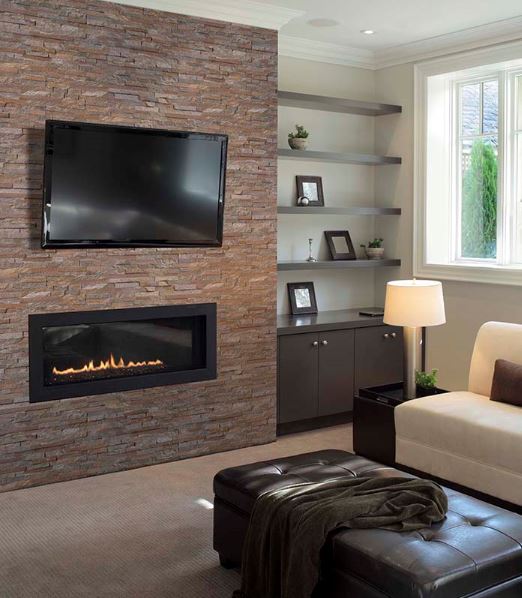 Whether you are building a new fireplace or just want to enhance the appeal of your existing one, MSI's natural stacked stone fireplace ledger panels can help you obtain the fireplace of your dreams! They are precision cut and have variant color and changing textures to give the authentic appearance of a beautiful country wall or a gorgeous cliff side, while offering exceptional durability. They are also comprised of modular pieces that streamline the installation process, making them ideal for almost any fireplace.
With an already wide variety of styles and colors to match your tastes and fit within your budget, our newest line of ledger colors, shown below, now gives you an even larger selection to choose from, helping you create a striking statement in your home.
Brown Wave - Get the look of sandstone but with a more modern sleeker design.

Canyon Creek – Offered in a grey/rust combination, this is our newest quartzite panel.

Cordoba Noche – This warm brown travertine has medium variations and is honed for a smoother look.

Durango Cream – Our most popular beige

travertine

, now available in a ledger panel.

Glacial Black – A stunning split face black and white

marble

with medium variations .

Gold Rush Pencil And Golden Honey Pencil – These thinner, or "pencil" like, ledgers come in

slate

and quartzite, respectively.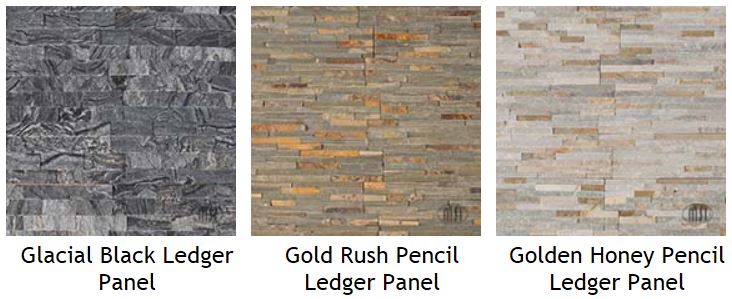 Which color bests suites your style? Take a look through all the styles using MSI's new visualizer tool. We have a variety of colors that will help you create the perfect space for exceptional living. /ledger-panel-visualizer/