Subway Backsplash Tile Goes From Timeless To Trendy
October 02, 2017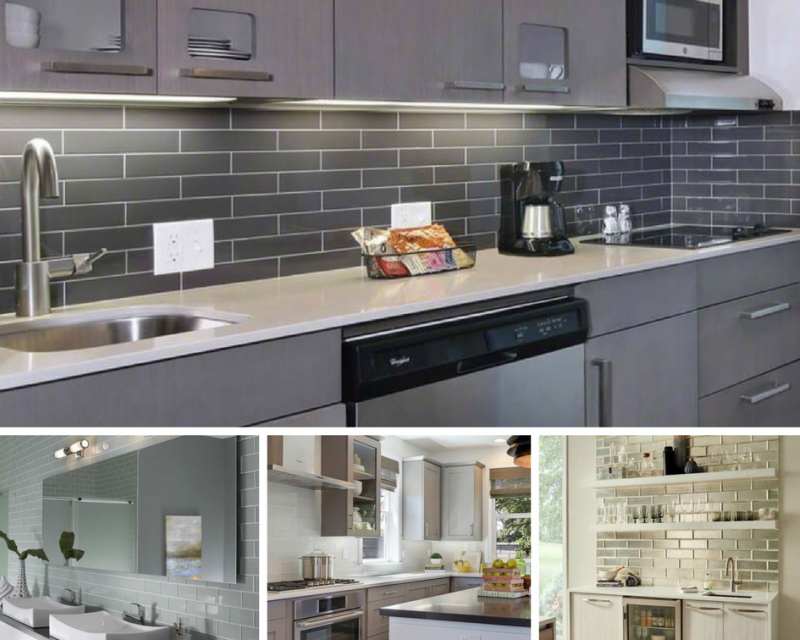 Interior design and remodeling can be a tricky process – you want to follow today's styles and trends, and express your personal creativity, but at the same time, you want décor that will stand the test of time. After all, installing permanent elements such as countertops, flooring, and backsplash tile is an expensive investment, and you can't afford to replace it in a few years when it starts to look dated.
Subway backsplash tile can help you achieve balance between trendy interior design ideas and timeless elegance. Basic, classic subway tile is, and will always be, a favorite. But subway tile has been reinterpreted with a modern twist.
Many modern subway tiles are made of sparkling, crystalline glass, but even the beloved ceramic white subway tile has become fresh and trendy, sporting raised, beveled edges. Curious about what this means? Here are some of our favorite ideas.
Gray Glisten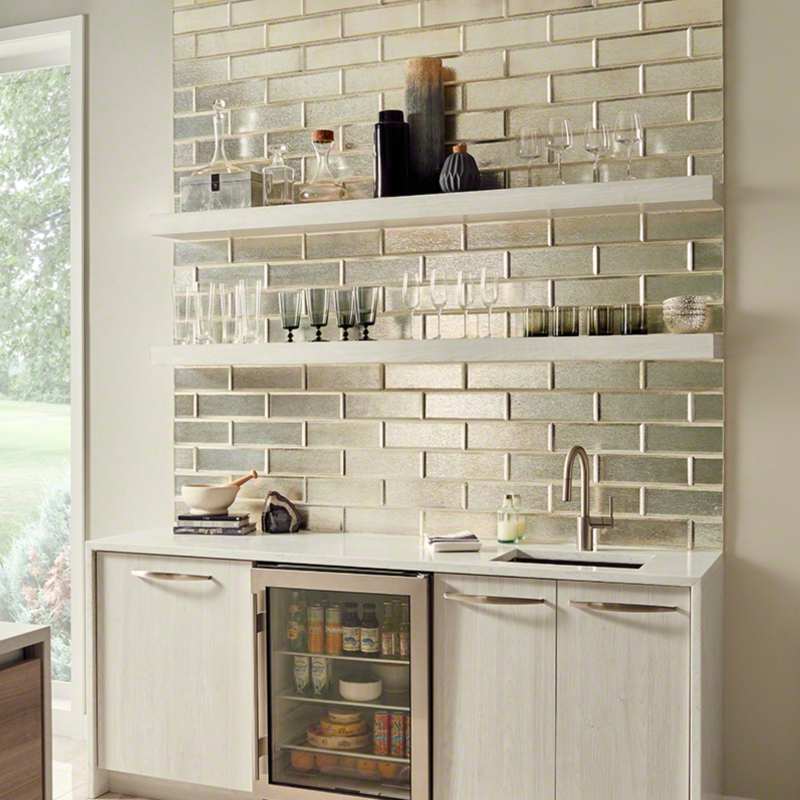 Featured: Gray Glisten Subway Tile 4x12
This modern wet bar is elevated with subway wall tile – but not just any subway tile. Gray Glisten Subway Tile 4x12 is a glass tile with the shimmer of silver, but it's more subtle than actual metallic or mirror-like tile, which means it won't go out of style anytime soon.
Timeless décor is inspired by the past. But instead of trying to mimic old classics, this reflective tile helps create a look that's fresh and new.
Ice Glass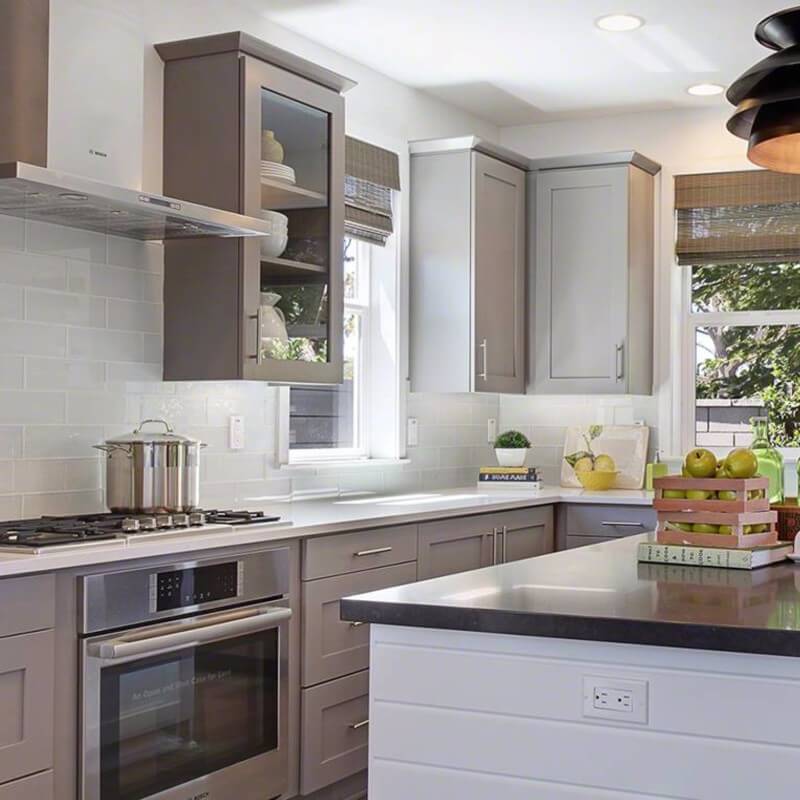 Featured: Ice Glass Subway Tile 4x12
Are you inspired by the photos all over Pinterest of gorgeous white kitchens? They are doubtless part of today's push toward simplicity in home décor, a haven from our busy lives. White subway tile is a perfect match, but Ice Glass Subway Tile 4x12 is a fresh interpretation of that old classic.
It offers a dimensional quality beneath its reflective surface, softening the look that can otherwise seem stark and plain. When you need some color in the room, it's easy to switch out complementary accessories.
Metallic Gray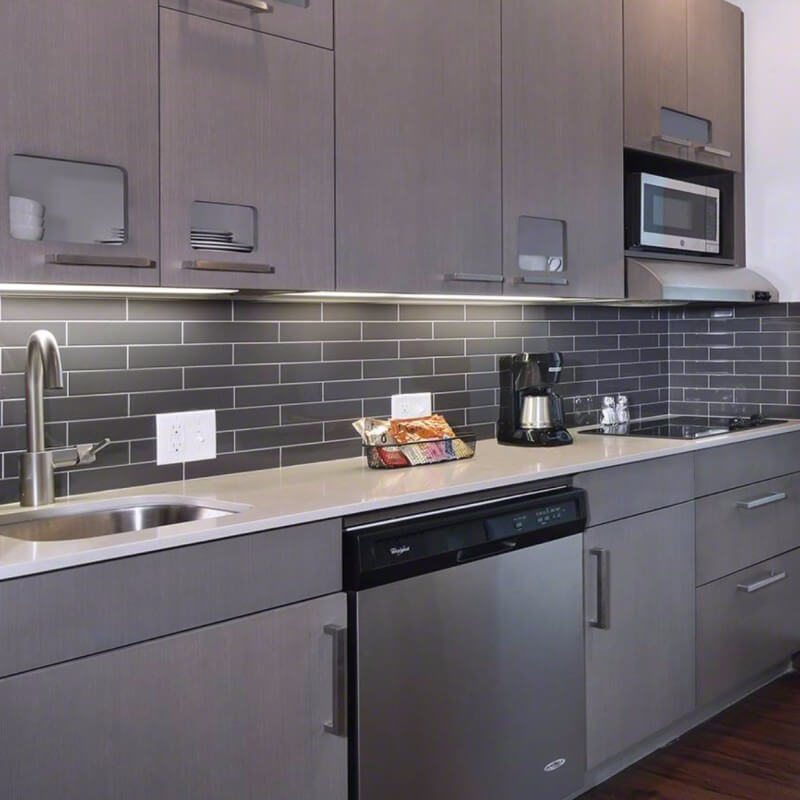 Featured: Metallic Gray Glass Subway Tile 4x12
Subway tile has a distinctive shape, a 3" x 6" size, correct? That's how it used to be, until designers got creative and made tiles like Metallic Gray Glass Subway Tile 4x12. These tiles have an elongated 4" x 12" shape, with reflective glass that mitigates the dark hue and perfectly catches under-cabinet lighting.
You can install them in the classic way, aligned like bricks, or try a different pattern such as vertical or herringbone.
Arctic Ice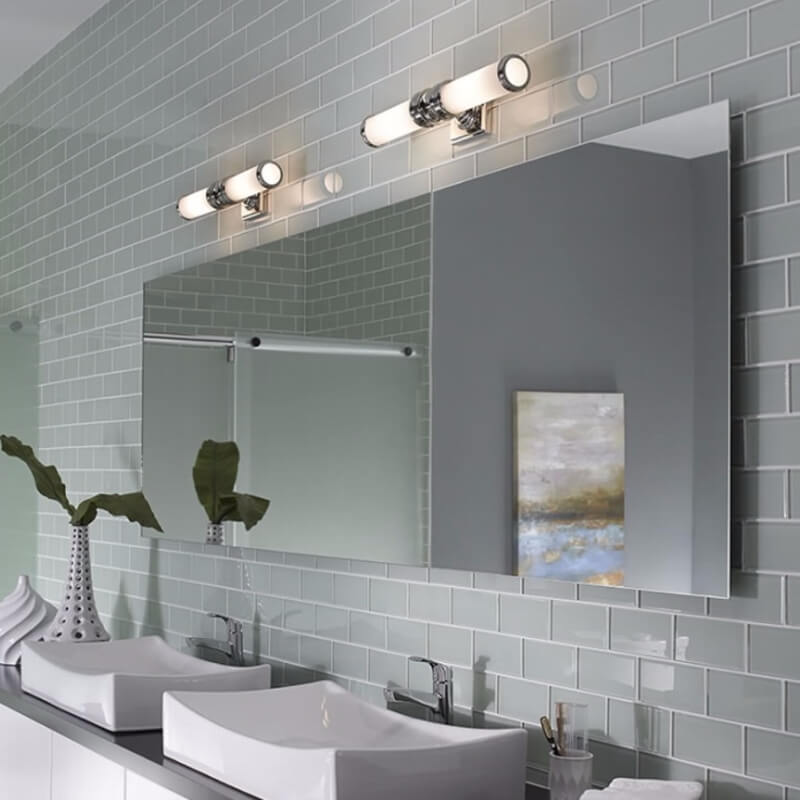 Featured: Arctic Ice Subway Tile 3x6
Subway tile is a popular choice for bathrooms, because it's easy to keep clean and is associated with purity and hygiene. But instead of stark white, put a new spin on this old favorite with Arctic Ice Subway Tile 3x6. This classic 3" x 6" subway tile offers a hint of soothing gray beneath its crystalline surface, the perfect backdrop to gleaming white porcelain.
White Subway Beveled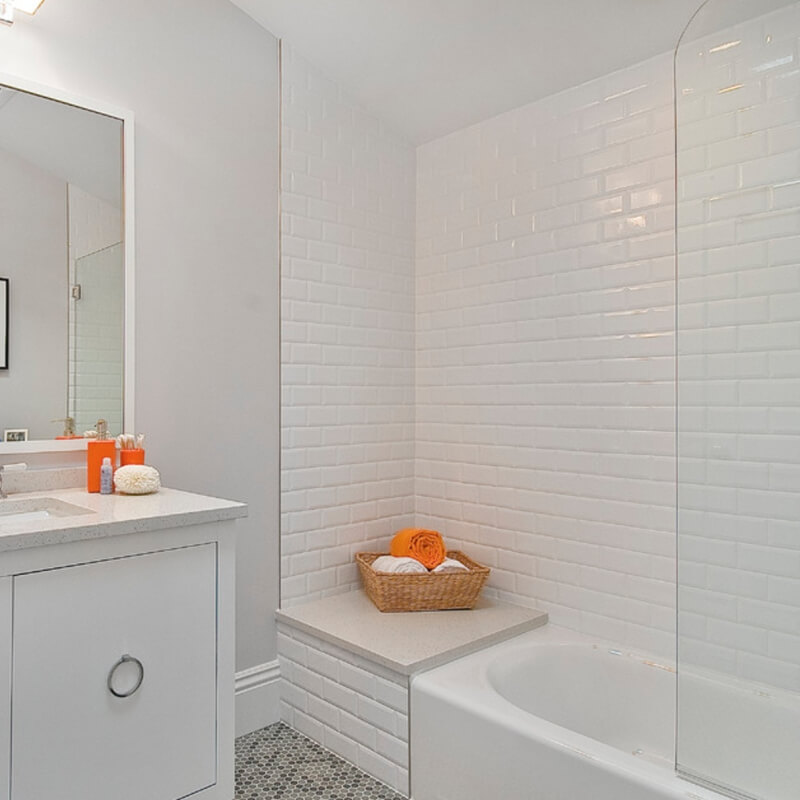 Recreate this look with MSI's White Subway Tile Beveled 3x6 (Photo Credit: Houzz)
Glossy white tile is a natural choice for the shower surround – they're easy to keep clean and pristine, they are bright and cheerful, and can withstand decades of splashing and wiping. But could we have something more 21st century, please?
White Subway Tile Beveled 3x6 is the perfect intersection of the classic, tried-and-true, and modern tile innovation. These ceramic tiles are 3-D, which adds that extra touch of luxury.
MSI's subway backsplash tile offers options that the range from subtle to showy, classic to creative. Invest in one of these fresh favorites, and change your décor as many times as you like, your tile will remain a versatile, timeless framework. They are beautiful, hard-working, and durable – and destined to become tomorrow's classics as well as today's top trends.
READ MORE ABOUT MSI BACKSPLASH TILE
Standout Kitchen Backsplashes With 3d Mosaics
Steps To Prepping The Wall For A Kitchen Backsplash
The Biggest Trends In Backsplash Tile