Woodhills Waterproof Hardwood Flooring Product Review
January 12, 2023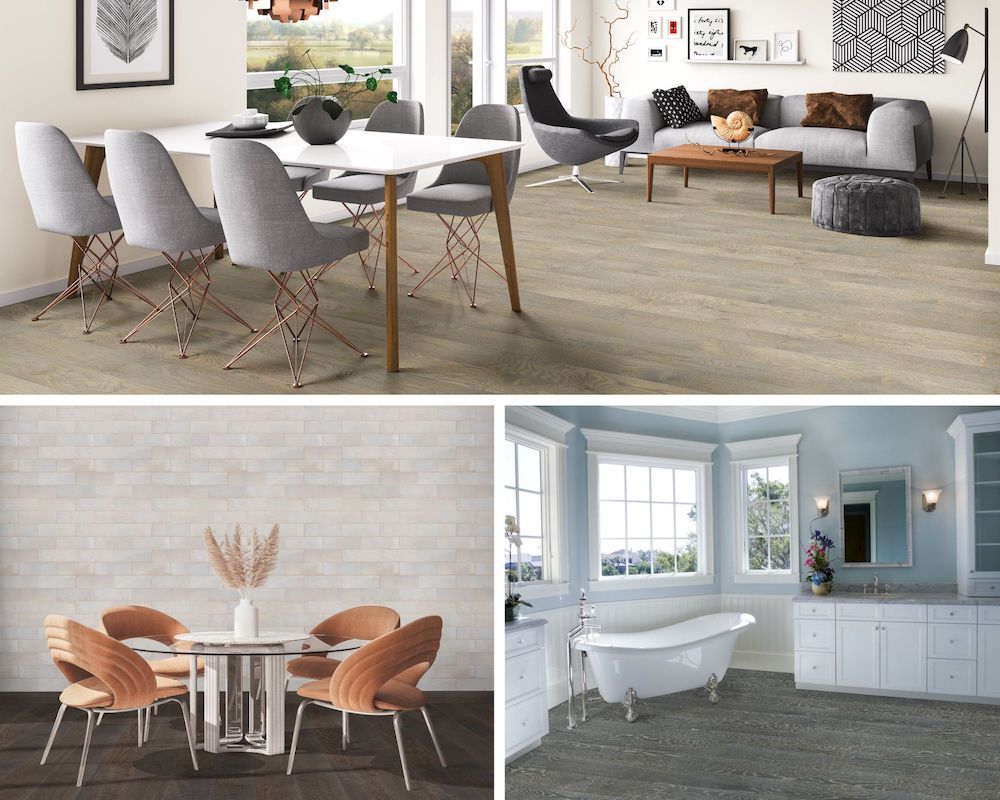 There's nothing quite like natural hardwood flooring to add character, warmth, and elegance to a room. But since natural wood flooring typically requires a lot of care and protection to stay looking its best, we've been told to avoid it in certain places, such as the bathroom, where it can be damaged by moisture. But now there's an alternative: waterproof hardwood flooring.
Woodhills Waterproof Hardwood Flooring =
Real Wood – But Better
Like LVP, waterproof hardwood flooring is an engineered flooring material. It has a solid, high-density core designed to be 100% waterproof. On top of that is a natural hardwood veneer, protected by a durable wear layer that is not just waterproof but also stain-resistant, scratch-resistant, and an excellent option for families with kids and pets.
Unlike its porcelain or luxury vinyl plank look alikes, every plank of natural wood-veneer flooring will be unique with absolutely no repeating patterns. That means you don't need to be quite as conscientious about planning your layout ahead of time, making sure identical pieces aren't next to one another, flipping them around, and so on.
Woodhills planks are 6" wide and 48" long, which is a convenient size to handle, and it suits the proportions of most rooms, from tiny bathrooms to large great rooms. The easy installation, with our patented click-and-lock technology, makes these premium surfaces suitable for a DIY project. Don't forget to order matching molding pieces to create a professional finish. These include quarter-round pieces for joining with vertical surfaces, reducers for going from a slightly higher flooring to a lower one, and T-moldings for joining different sections of flooring or different flooring types. Overlapping stair nose pieces are also available.
The Woodhills collection by MSI features the proprietary CrystaLux Ultra wear layer, which offers the ultimate protection, ease of care, and a slip-resistant texture. And finally, it includes a 1 mm acoustic pad attached to every plank, increasing its comfort and providing sound absorption.
Install this product with confidence anywhere you choose – it's backed by a lifetime residential warranty and a 20-year commercial warranty. For more information and decorating ideas, watch this short video below highlighting all the best features of Woodhills flooring.

There are currently 11 different colors and patterns in the natural hardwood-veneer Woodhills Waterproof Hardwood Flooring collection. Here are four that we know you will love.
AARON BLONDE OAK WOOD FLOORING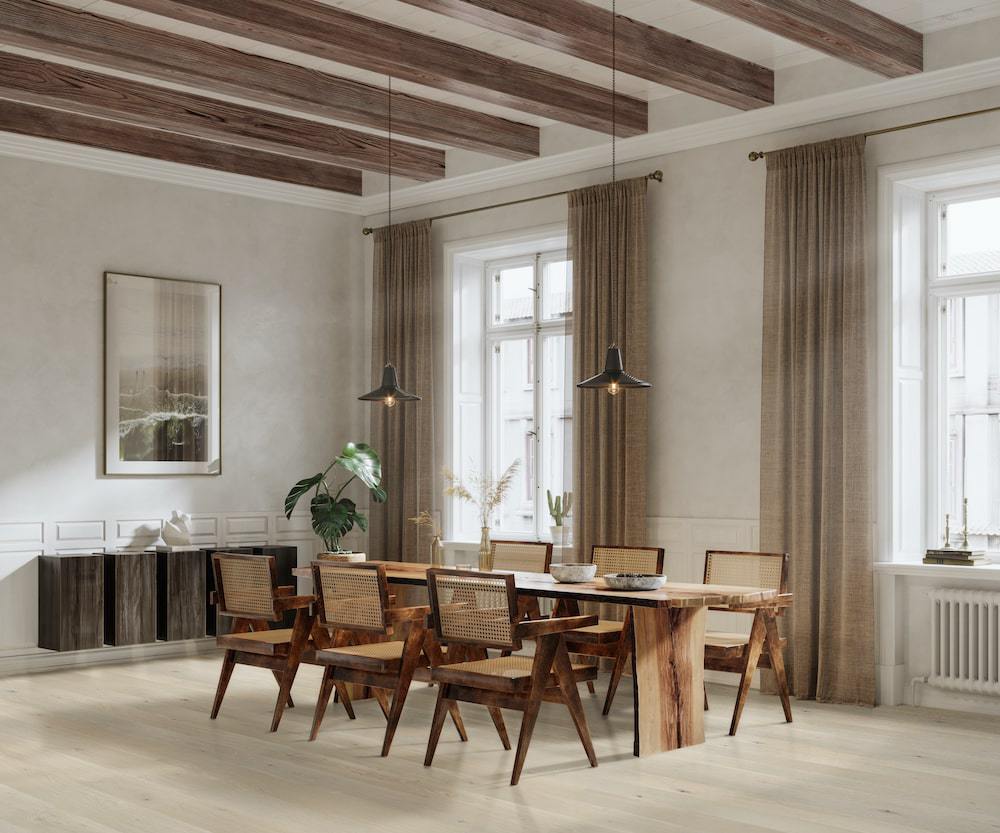 With today's popular open floor plans, which offer few divisions between living rooms, dining rooms, and kitchens, it's more important than ever to have flooring that can perform well in any space. The Woodhills collection looks great in every room and has benefits for every area's unique needs. The waterproof surface is ideal for kitchens and dining areas where spills might occur, while its natural warmth and resiliency make it comfortable and durable in living rooms and family rooms. Aaron Blonde is an oak-veneer flooring with light-brown tones, subtle wood graining, and low variation. It's an especially fitting choice for homes with contemporary décor.
CHESTNUT HEIGHTS OAK WOOD FLOORING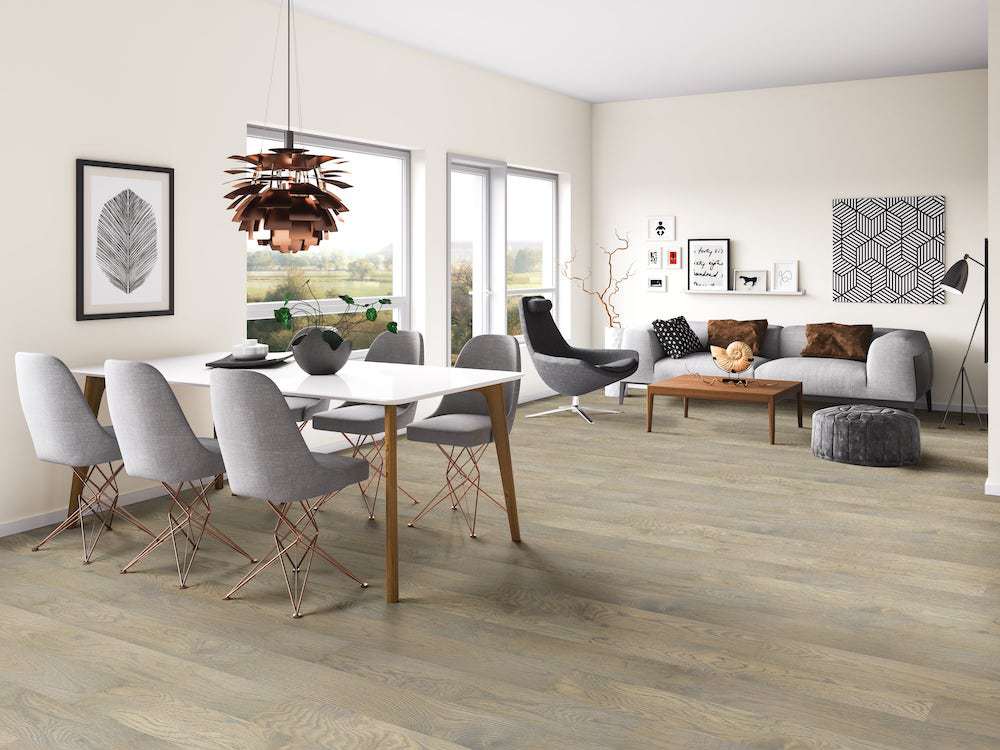 Homes aren't the only location that can benefit from having an elegant yet durable flooring choice. Whether outfitting your business' office space or creating the perfect home office, Chestnut Heights may be precisely what you need. It offers medium-tone brown wood grains with soft gray undertones, subtle graining, and wood knots. Even high-traffic areas are no match for our CrystaLux wear layer, and if you accidentally track in snow or mud as you walk in the door, it cleans up quickly without staining or damage. No need to worry about taking care of the flooring; just enjoy and do what you do best – getting down to business.
ESTATE OAK WOOD FLOORING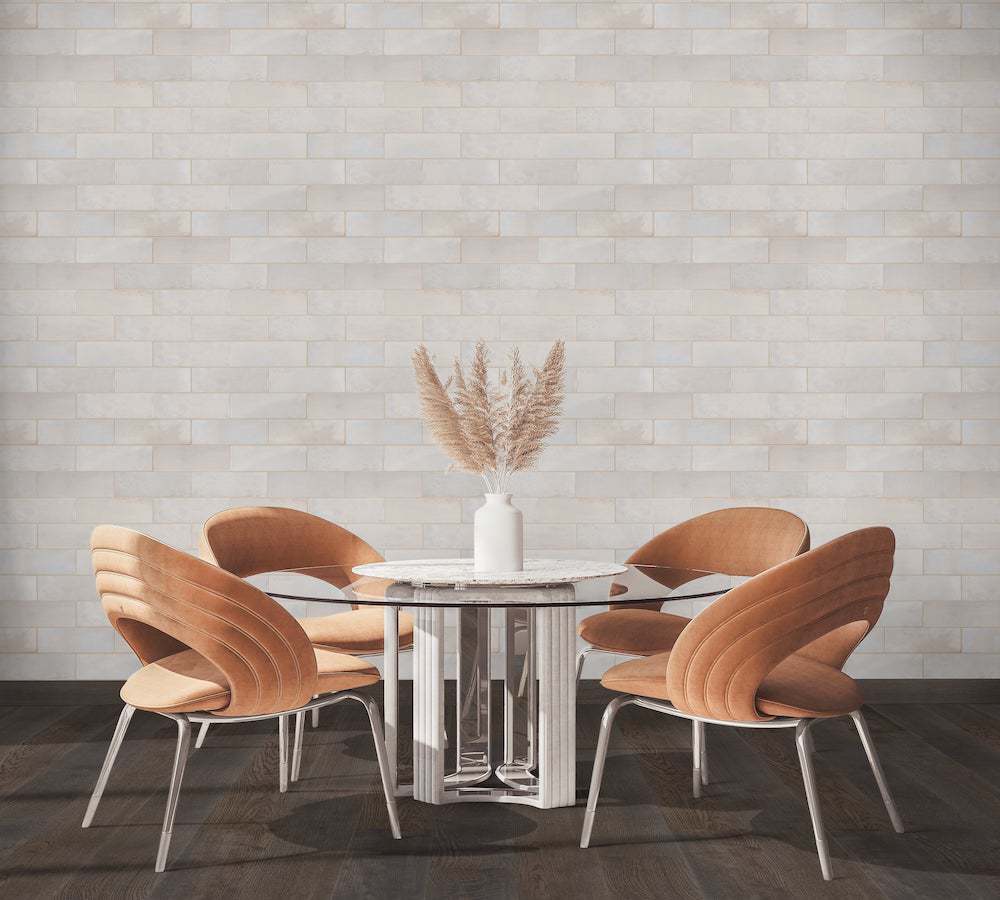 If you have a flair for the dramatic, your home deserves a floor that showcases your unique style. Estate Oak is a rich cocoa brown, creating bold contrast to light-colored walls and bright accessories. It's equally at home with modern décor, midcentury modern, or traditional – so you can be as creative as you dare. But don't let its good looks fool you – it's scratch resistant and easy to maintain, making it perfect for families with young children and pets. In addition, MSI's Woodhills hardwood flooring collection is Greenguard Gold and FloorScore certified, which means that it's not harmful to your home's indoor air quality.
LIORA OAK WOOD FLOORING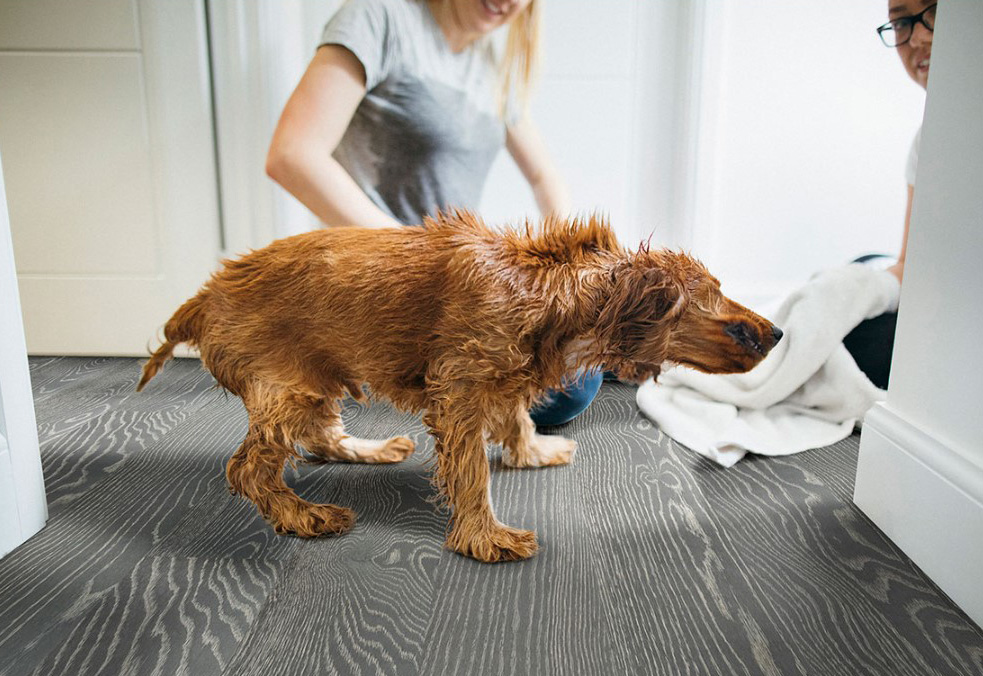 Before the introduction of natural hardwood-veneer waterproof flooring, the choices for rooms such as bathrooms, laundry rooms, mud rooms, and other messy places were limited. Most homeowners chose sheet vinyl, porcelain or ceramic tile flooring, or wood-look vinyl plank flooring. All of those are good options, of course. But now, you can have natural wood in those rooms without worrying about splashes, drips, and leaks. Even the acoustic pad backing is 100% waterproof. In addition, Liora Oak plank waterproof flooring is a stylish, soothing shade of medium gray, perfect for creating that relaxing atmosphere you crave. And it's lovely enough to use in the bedroom instead of carpeting – a blessing for people with allergies.
Does the Woodhills Waterproof Hardwood Flooring collection have you ready to get started on your next project? Before you begin, contact us at MSI and see how we can help you find the material that is right for you.
Many people aren't familiar with waterproof hardwood flooring, but we at MSI are always happy to answer questions our customers have. We are industry experts committed to helping you design and create the look you want in your home or commercial space. Contact us anytime by using the chat feature on our website.