Myth Busted: Why Marble Is A Great Choice For Your Kitchen Countertop
May 18, 2023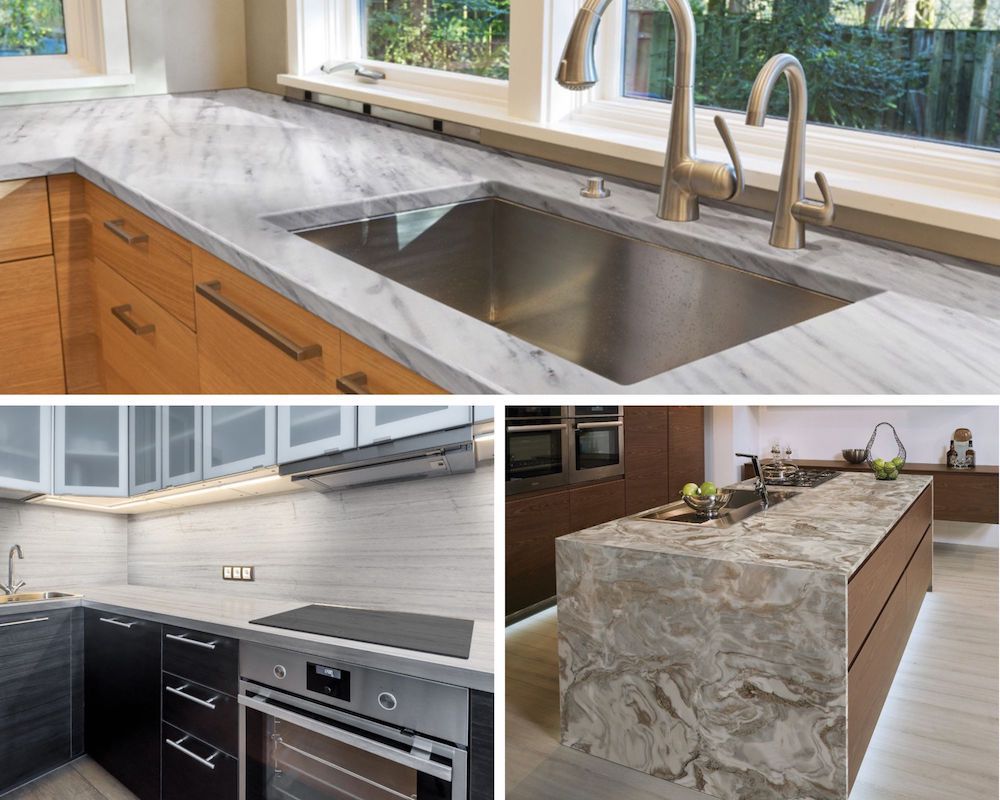 Why do homeowners love marble for their interior design elements? Whether it's a marble countertop, waterfall island or other kitchen surface, marble adds unmistakable elegance and charm. This versatile natural stone can be dressed up or down to suit any design aesthetic.
While marble countertops may look attractive, they are not always the first choice for everyone. You may have heard the misconception that marble is difficult to maintain, susceptible to damage, and too high-maintenance for the average homeowner. But fear not. We are here to dispel those myths and showcase why you may want to reconsider this timeless countertop option.
Longevity
There's a reason why many of the world's most famous architectural works and sculptures are crafted of marble – its incredible longevity. Marble stands the test of time – it's classic and timeless. Marble is often unfairly criticized for its lack in durability, but the truth is that every natural stone needs a little extra care and upkeep to remain looking its best. When properly cared for, marble countertops can easily last decades. In fact, some historic homes have marble kitchen countertops that were installed over 100 years ago.
Durability
Marble is an excellent choice for those seeking a durable countertop. As a natural stone, marble can withstand the daily wear and tear of a busy kitchen or bathroom. Composed of minerals such as calcite, dolomite, and quartz, marble has a high level of hardness and durability. Proper sealing and maintenance can help marble resist stains and scratches, while its heat-resistant nature makes it a perfect fit for kitchen use. Moreover, the natural veining and color variations in marble can help conceal minor scratches and etches, keeping its overall beauty and elegance intact.
Timeless Beauty and Style
Although other natural stone slabs and engineered surfaces have their attractions, marble has a visual appeal synonymous with luxury. It's the patterns of veining that make marble unique; no two pieces of marble are alike, which makes every marble slab a natural work of art. Even better, there are many different types of marble, each with its own unique colors, movement, and patterning.
It's well-known that a kitchen remodel ranks near the top on projects delivering the best return on investment when a home goes on the market. And since marble countertops have a timeless beauty that never goes out of style, it doesn't matter if you sell your house next month or in 20 years from now – when you install marble countertops, the rewards will be just as impressive.
Real-World Inspiration
Want to see more of what marble has to offer? Here, we have curated a selection of kitchen scenes featuring some of our most on-trend marble colors to spark your imagination for your marble countertop designs.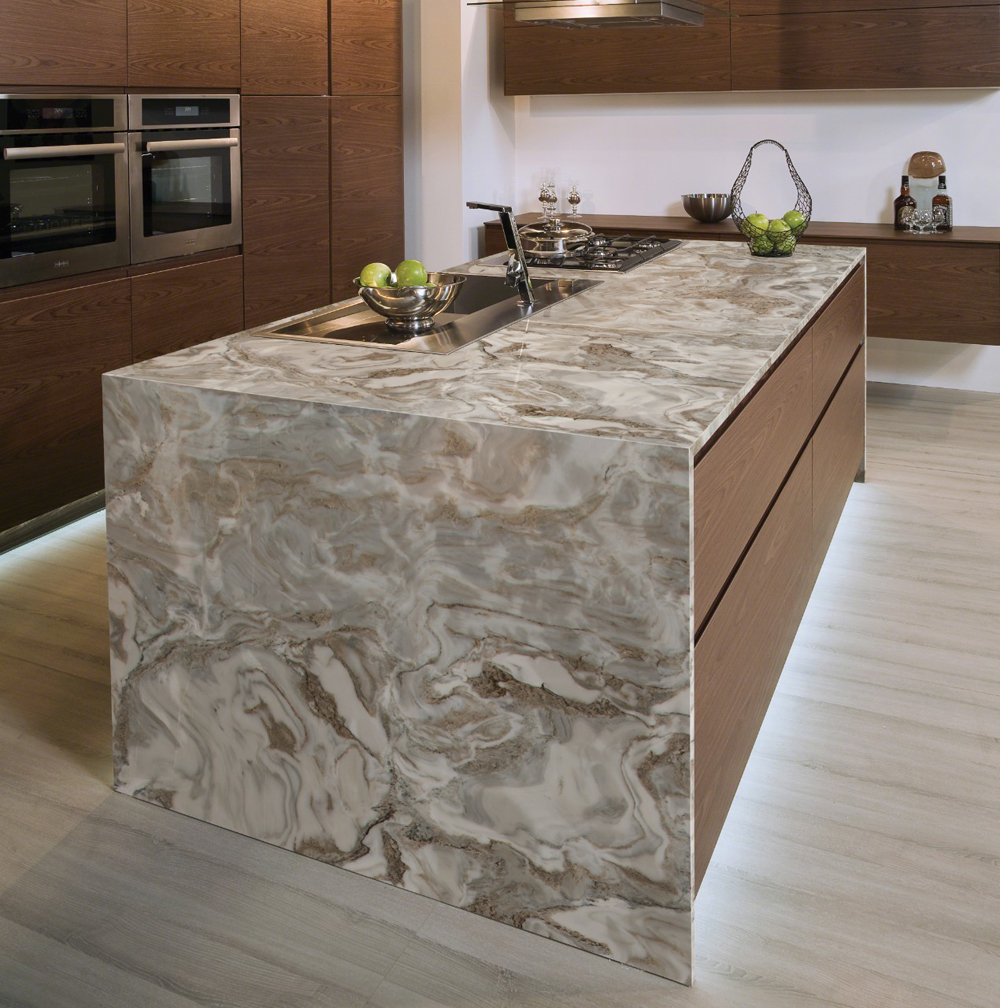 If you thought marble was just a subtle, formal stone for traditional décor, think again. Avalanche White is a high-movement, dramatic marble color with swirls of white, gray, and gold – with all the depth and opulence you'd expect from such a noble countertop material. Of course, you'll want to display it to its best advantage by installing it on a center island, but why stop there? A waterfall edge, side-counter backsplash, or other vertical installation adds impressive visual appeal.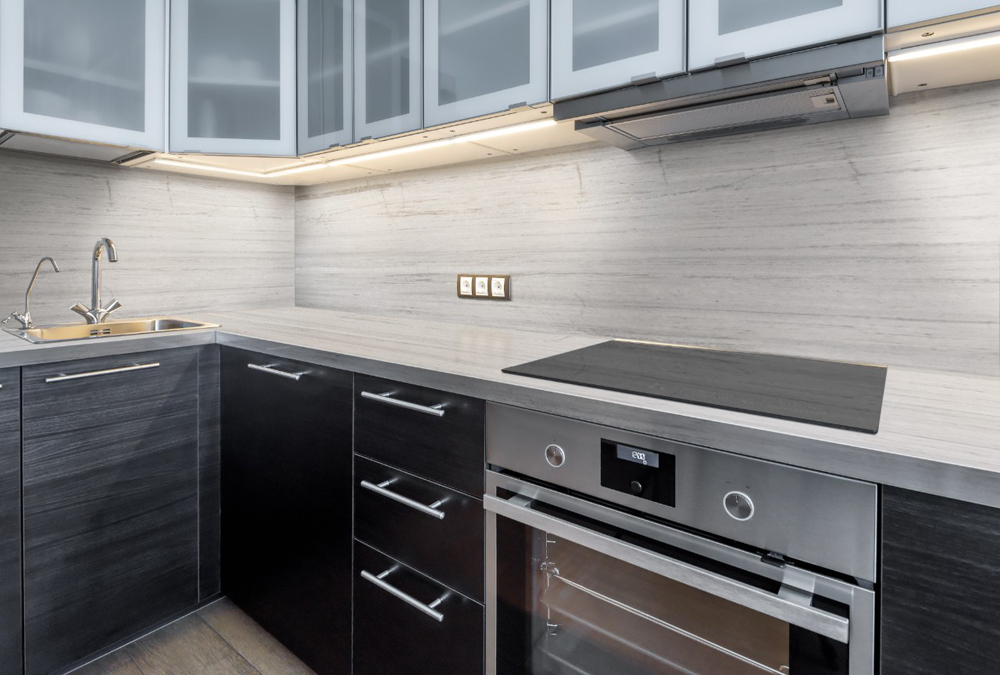 MSI's Fantasy White marble is another departure from what you'd expect from this noble stone. It features a linear movement, with broken streaks of charcoal gray against a pale gray background, a soothing, easy-to-live-with combination. You'll find it complementary to contemporary décor – or streamlined, minimalistic aesthetics.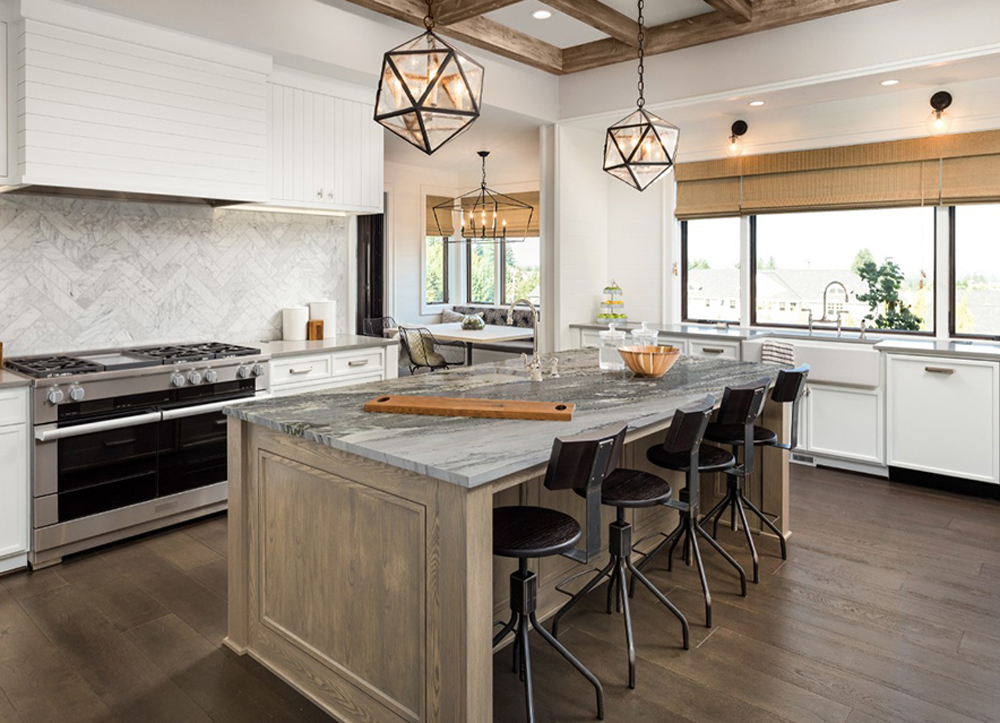 If drama is your thing, don't miss out on Portinari marble. This dynamic combo of white, gray, brown, and black is full of character and class. Moreover, it's a pattern that lends itself well to creative installations, such as book-matching horizontal and vertical surfaces – such as countertops and backsplashes. But, no matter how you use it, you'll undoubtedly want it to be the room's focal point.
Dramatic, unique variety is excellent, but many homeowners who desire marble countertops love its classic, simple style. Arabescus White marble can fill that niche. Whether you choose the traditional polished finish or a softer, less-reflective honed finish, this countertop is versatile enough for any décor. That means you – or future homeowners – will never need to switch it out to match current tastes or fashions.
Maintenance and Care
If you've been wary of installing marble countertops because you've heard they were difficult to maintain, here's some additional information that may change your mind:
First, marble needs periodic applications of sealer to remain water-resistant and protect it against stains, but that's true of every type of natural stone, not just marble. Also, like any other stone, you'll want to protect it from damage by using trivets, trays, and cutting boards when preparing food. Finally, ensure all spills and splatters are wiped up immediately, especially when acidic or dark in color.
Daily cleaning of marble kitchen countertops is easy, too. Just use warm water and a mild cleanser such as diluted dish soap. For more difficult jobs, we suggest using a pH-neutral cleanser explicitly designed for cleaning natural stone.
Elevate Your Home's Elegance with Timeless Marble Countertops
Now that you have gained a deeper understanding of marble countertops, we hope you can appreciate why they remain a popular choice for homeowners. With easier-than-expected maintenance, an extensive range of colors and patterns to choose from, and their impressive durability, marble countertops are an investment that can last a lifetime and even beyond.
Are you ready to get started on your countertop installation project? We at MSI are always happy to help with every step along the way. It's easy! Chat with us now, visit an MSI showroom near you, or contact an authorized MSI retailer in your area.