Outdoor Oasis: Extending Your Living Spaces Outdoors
December 02, 2016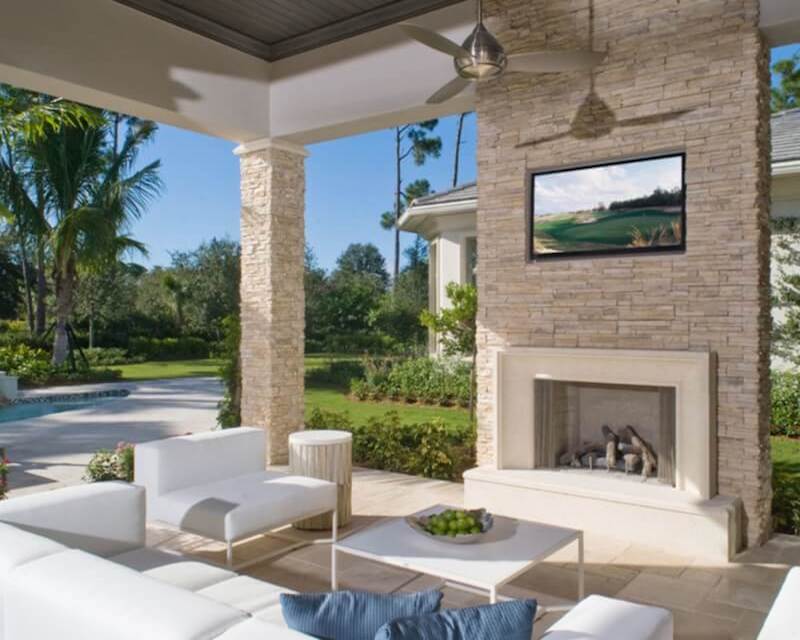 Is your home's living space feeling a bit cramped? Have you been dreaming of more room for family fun and relaxation, or entertaining friends? If so, you may have considered moving to a bigger house, or knocking down walls to add on a room. But there's another way – a better way, at least for those who enjoy nature and fresh air. Just look out your back door!
By adding or improving on a patio, deck, or courtyard, you can create a legitimate extension of your home. Weather permitting, and depending on your climate, this is a space you can outfit as luxuriously as you see fit and enjoy year-round. Install a roof or awning and you can even use this space when it's raining.
Choose weather-resistant furnishing, anchor lightweight pieces so the wind won't blow then into the neighbors' yards. Add a fireplace or patio heater for those chilly nights. Of course, the most important part is the hardscape – and MSI has the perfect products for your project.
White Oak 3D Honed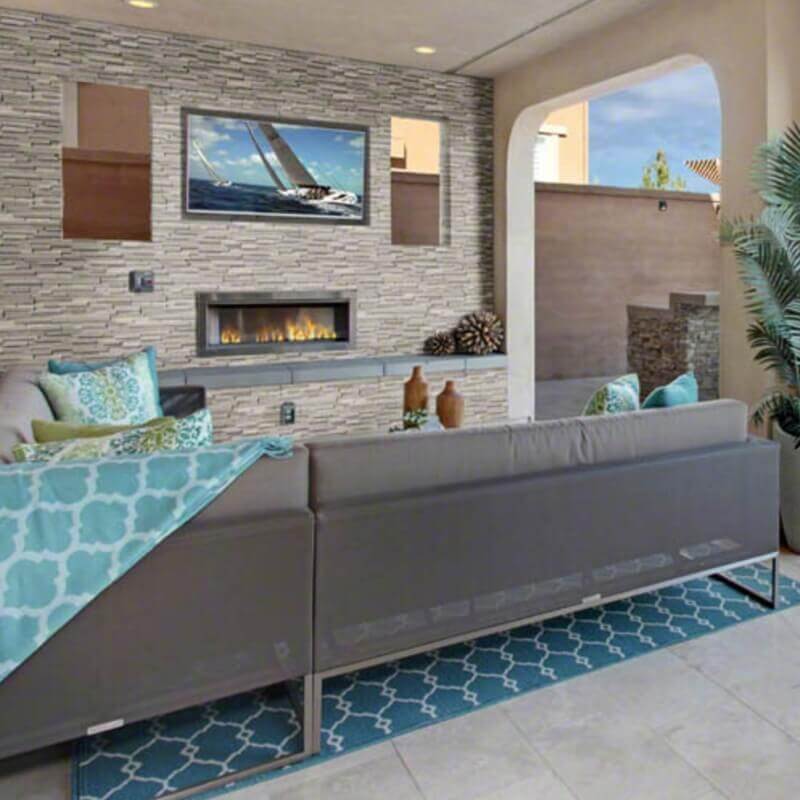 Featured: White Oak 3D Honed Stacked Stone
With the elegant, dimensional accent wall created by White Oak 3D Honed Stacked Stone panels, you can outfit your outdoor – or half-outdoor – space just as comfortably as your indoor family room. If it's sheltered enough, you can even add a television and comfy sofa complete with pillows and cozy throws. This natural marble is off-white, and matching corners are available to finish your projects perfectly.
Tierra Ivory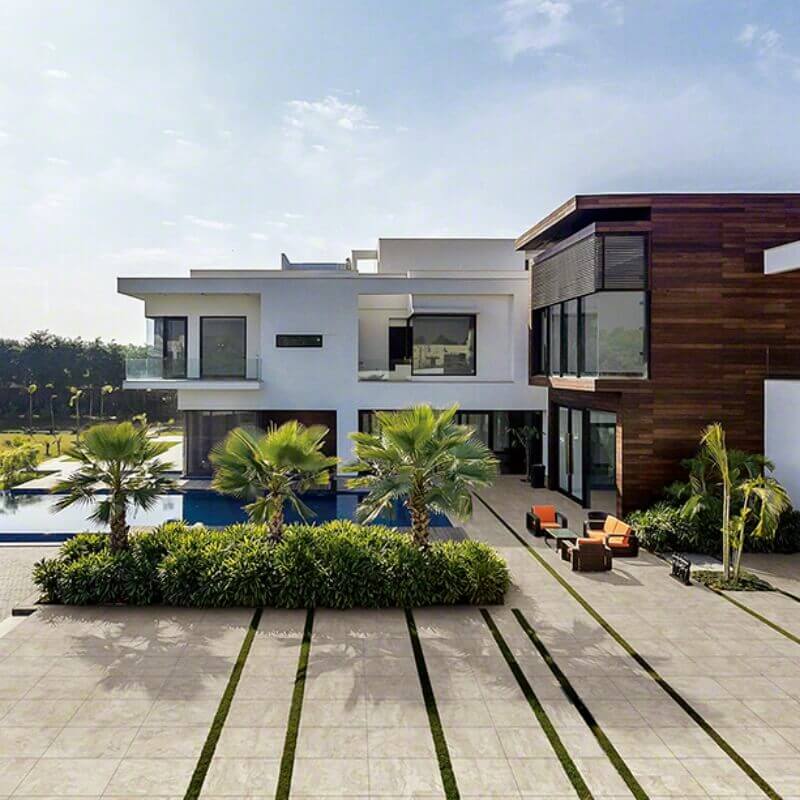 Featured: Tierra Ivory Porcelain Pavers
Large installations, such as a dramatic courtyard, call for large-format pavers such as Tierra Ivory Porcelain Pavers. These porcelain pavers are available in 12" x 12" and 24" x 24" sizes, covering large spaces with ease. Their consistent, identical shape and size makes it possible to create perfectly straight lines, so capitalize on this with creative spacing where rugged, living ground cover can provide a contrasting accent.
Tuscany Platinum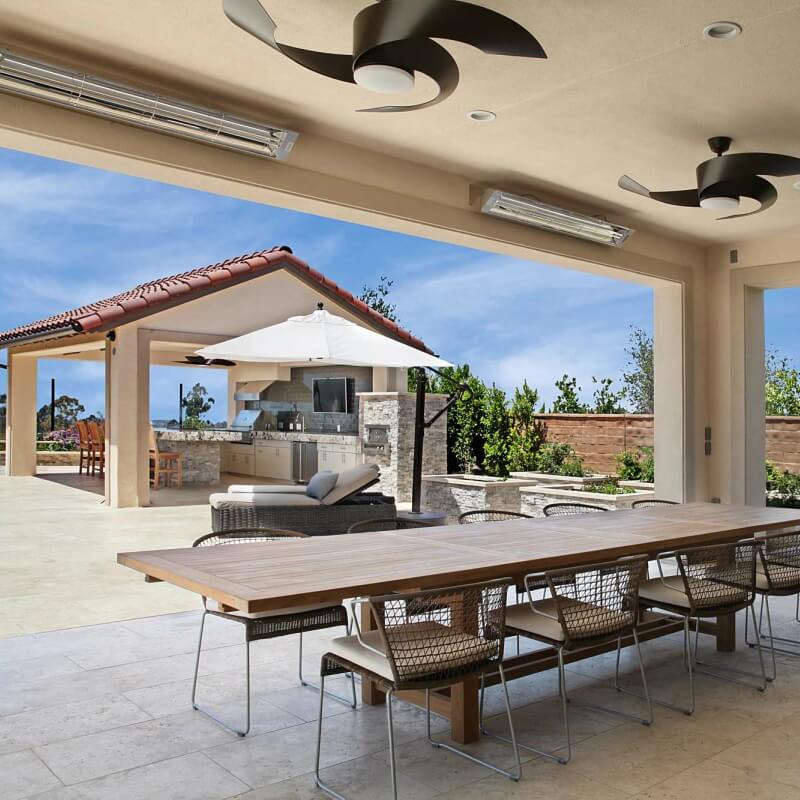 Featured: Tuscany Platinum Travertine
A covered patio area and outdoor kitchen lets you entertain in a big way, without fear that your guests may feel crowded or cramped – while also letting you stay out of the hot sun on those scorching summer days. Tuscany Platinum Travertine pavers offer warm shades of beige while remaining relatively cool underfoot. Tuscany Platinum is available in many popular sizes for use both indoors and out.
Glacial Black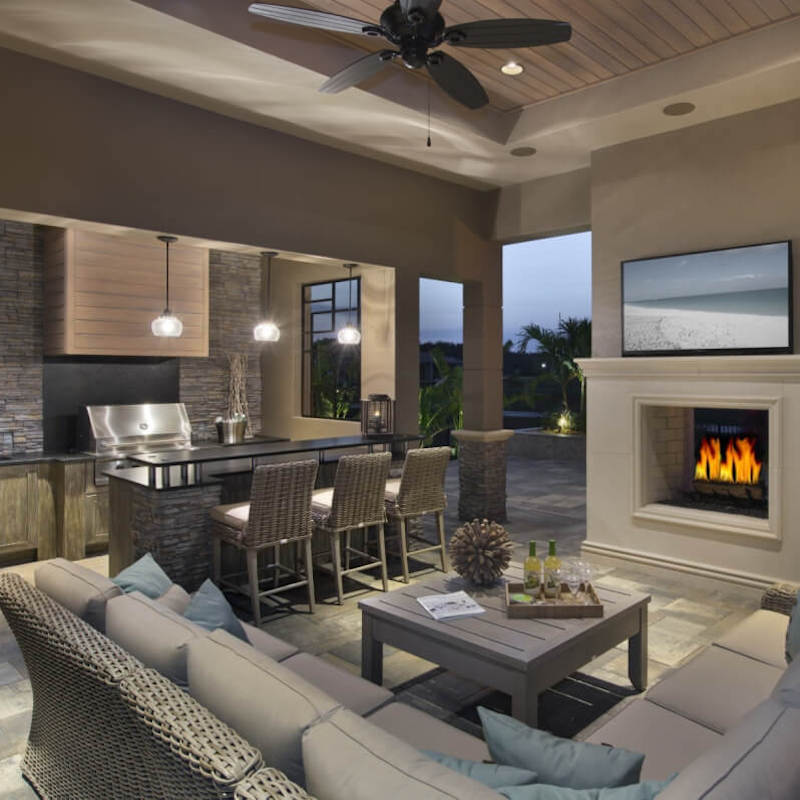 Featured: Glacial Black Stacked Stone
The dark-hued tones of Glacial Black Stacked Stone panels provide a welcome contrast against the light-colored building materials that dominate outdoor installations. It's an ideal choice to create an accent wall, or to cover architectural features such as post supports or retaining walls. Matching corners are available.
California Gold Slate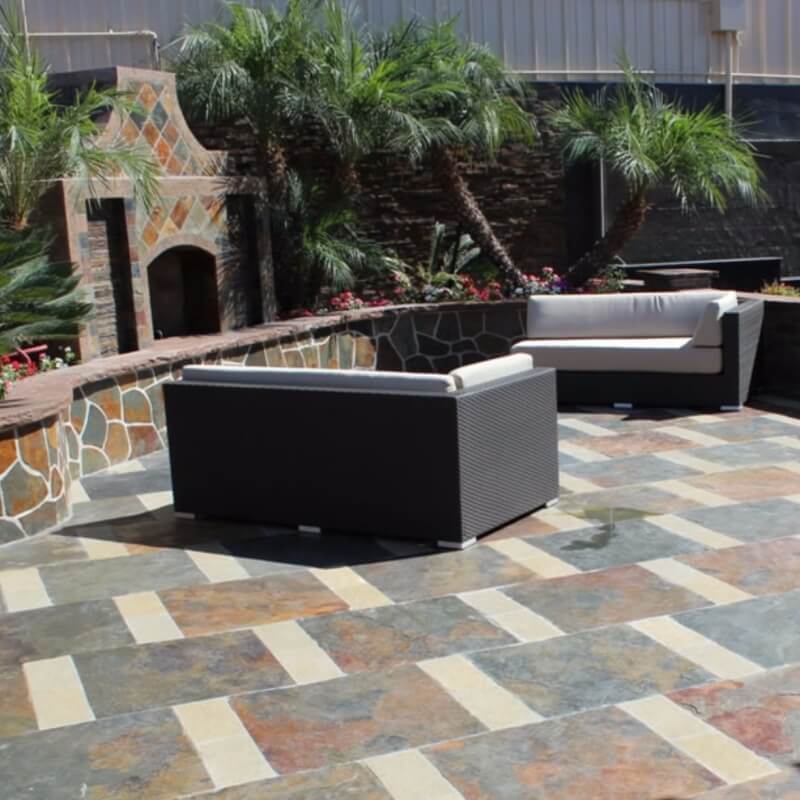 Featured: California Gold Slate
Add character and charm to your outdoor living space with the colorful tones of California Gold Slate. This natural, textured slate tile is durable enough for heavy traffic in commercial areas, so you know it'll be excellent for your use as well. Its shades range from gray to rusty gold, and it contrasts beautifully with other neutral tiles for creative installations.
The hardscape materials from MSI can help you take advantage of your outdoor space, transforming it from a boring little backyard into a showplace – all you need is some imagination, and a good plan for how you want to use the outdoor room you create.