Mosaic Monday: Beautifully Textured Basketweave Tile For Your Kitchen
April 24, 2017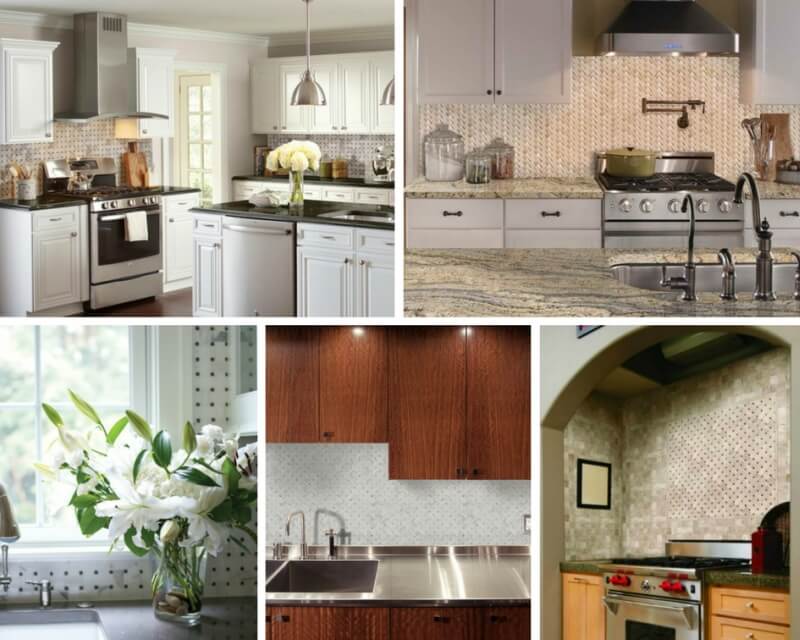 If you're looking to create a beautiful accent with your kitchen backsplash, then look no further than basketweave tile. This small wonder, whether you select something arched or subtly textured, adds an allure to design that's simply hard to miss.
While it is a classic look, this mosaic is being used in every design style, including both modern and traditional. For your inspiration, we're showcasing five of our favorite kitchens that feature textured basketweave tiles all made from marvelous marble.
Carrara White Basketweave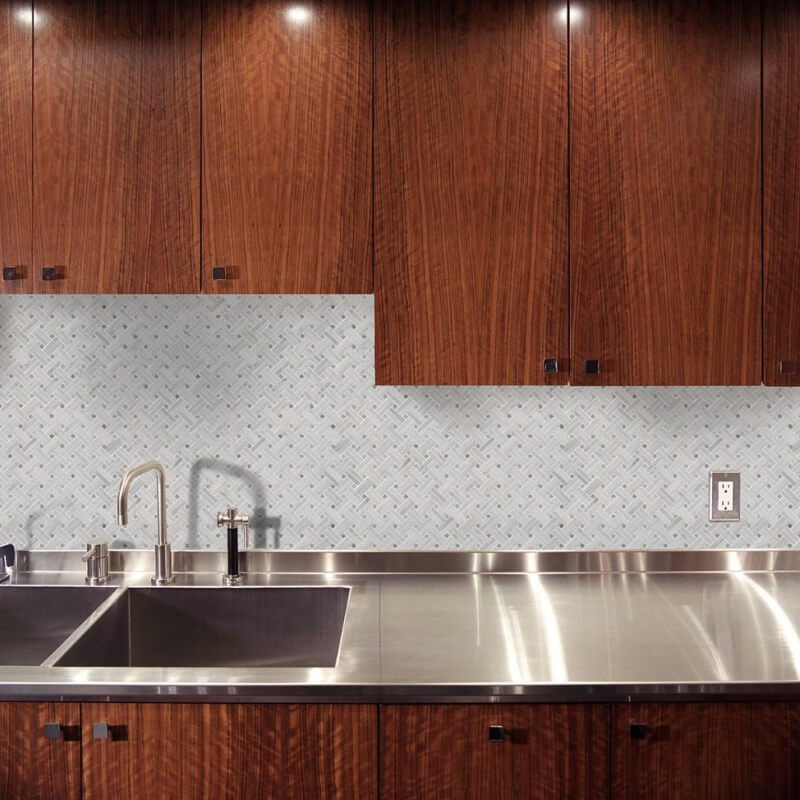 Featured: Carrara White Basketweave Polished Marble
If you fall for gray and white color palettes, then you'll love Carrara White Basketweave Polished Marble. This frosty white and gray polished marble from Italy gives off an elegant vibe, while the diagonal pattern adds interest and movement.
You might not expect this decorative mosaic tile to be installed in such a modern space, but it adds subtle detail and dimension to this streamlined kitchen. The natural stone also softens the sleek stainless steel countertop and shiny cabinetry.
Tundra Gray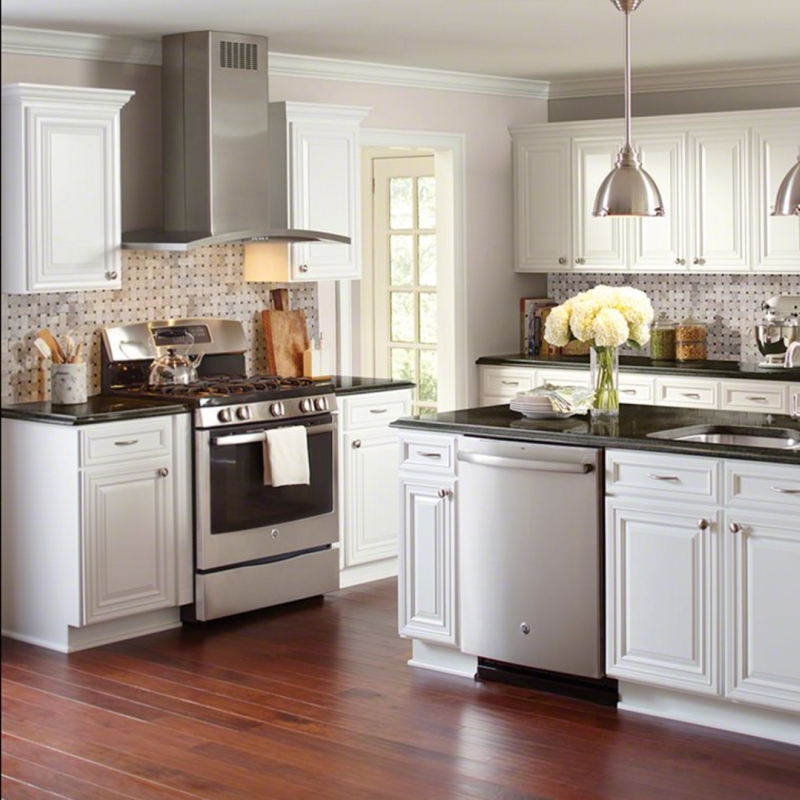 Featured: Tundra Gray Basketweave
For a contemporary pattern in a timeless stone, turn to Tundra Gray Basketweave. This stunning kitchen backsplash tile is made of marble from Turkey. The gray and beige basketweave with dark gray accents creates a neutral backdrop for a number of color options. The soft tones mesh well with the white cabinets yet tie in beautifully with the stainless steel appliances and dark countertops.
Crema Marfil Herringbone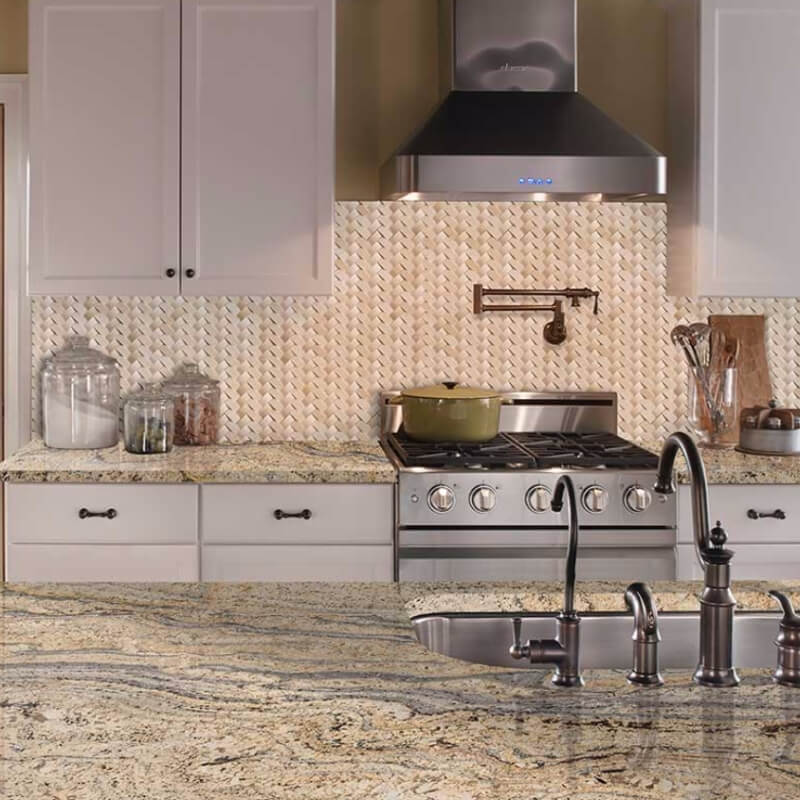 Featured: Crema Arched Herringbone Polished Marble
If you're after a three-dimensional look with natural elements, then consider Crema Arched Herringbone. The marble chips come in a curved design that bring the woven basket pattern to life, and its flattering taupe tone will enhance any style kitchen.
The 12-inch by 12-inch mesh sheets come pre-arranged for installation ease. In this cooking space, the eye is drawn directly to the polished wall tile, which glistens from the lights in the stainless steel range.
Crema Cappuccino Basketweave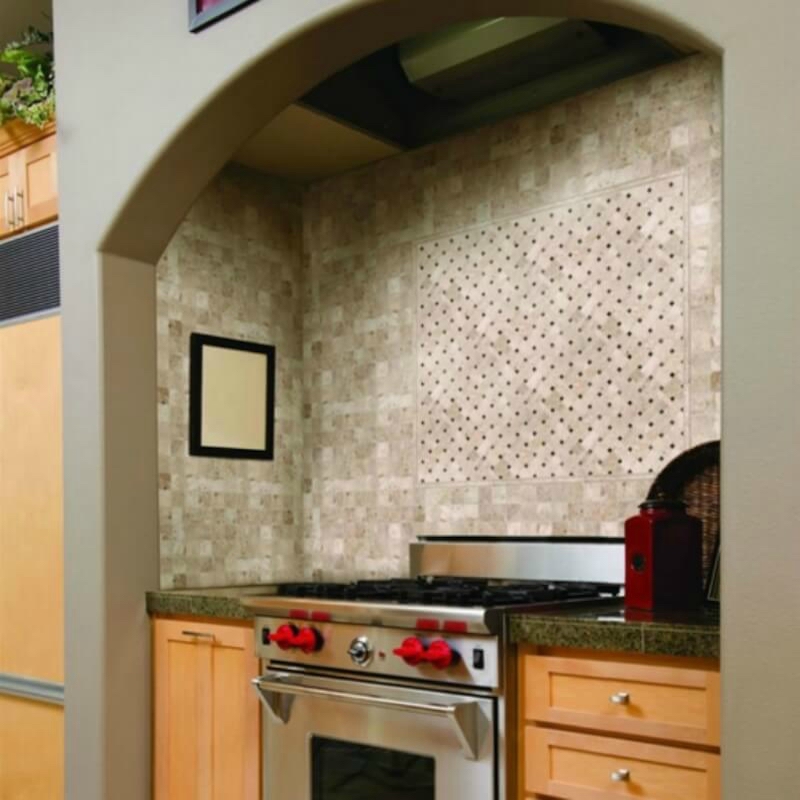 Featured: Crema Cappuccino Basketweave Polished Marble
Like Tundra Gray, Crema Cappuccino Basketweave is a Turkish marble with a striking geometric pattern. However, the taupes, blushes, beiges, and creams exude a more refined, traditional styling. It blends beautifully with other neutral tone mosaics like in this large cooktop area. The picture-frame feature in this basketweave stone further highlights the stainless steel stovetop.
Carrara Arabascato Basketweave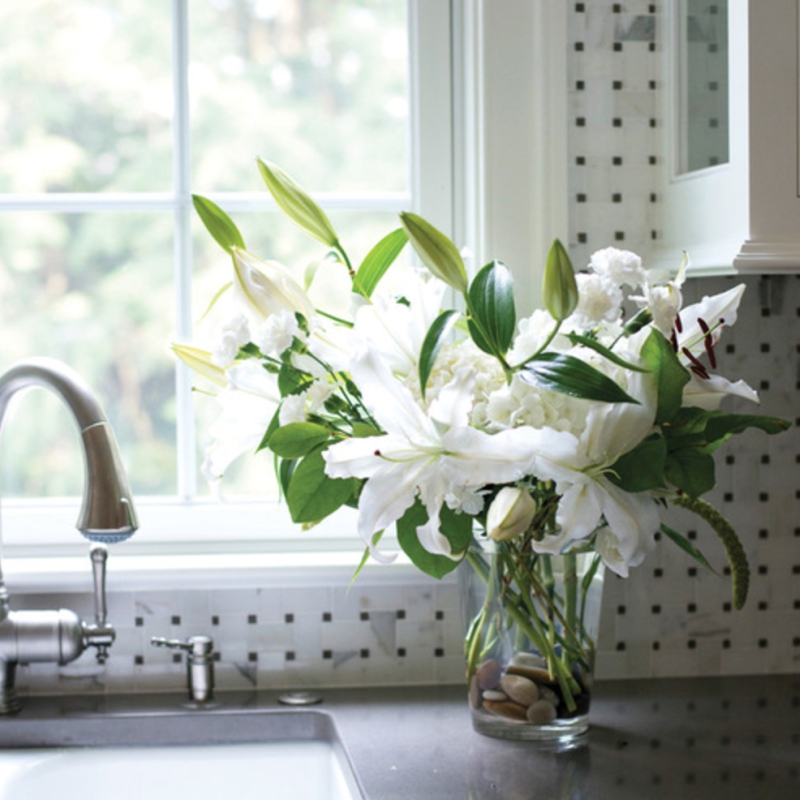 Get this look with MSI's Carrara Arabascato Basketweave (Photo Credit: Houzz)
Carrara may be what first comes to mind when you think of classic marble, so it's no wonder that Carrara Arabescato Basketweave is a popular choice when it comes to selecting backsplash designs. With its mixture of white and grays with black accents, you'll want to install this chic design in your space. The marble ties together the color palette of this kitchen, from the white cabinets to the gray countertops and brushed nickel faucet.
While you might start your search online for basketweave backsplash ideas, it's always best to see them in person to truly discover which one you love the most. MSI has a number of sales and distribution centers, so check out your nearest location for these and other fabulous basketweave designs.