Tile Style: Forget Paint! These Wall Tiles Give Real Style To Your Home
March 29, 2018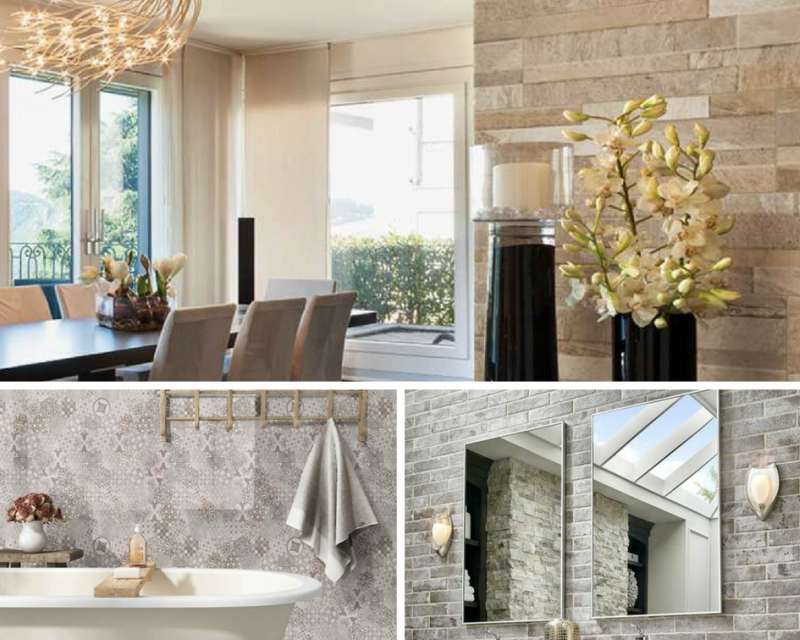 Most people think of paint when they are considering bringing color into a space, but we aren't limited to traditional paint when it comes to wall color. And why not think beyond just color? Wall tiles give your room color, pattern, and texture for a layered look that can be contemporary or classic depending on your style. There's no shortage of tiles to choose from, and you're sure to find one that is perfect for your home!
Canyon Cream Dekora Porcelain Panels
If you really want to go for the unexpected, using wall tiles outside of the kitchen or bath is always a game-changer. Your guests certainly wouldn't dream of seeing a gorgeous tile accent wall in your dining room, such as the Canyon Cream Dekora Porcelain Panels shown on the wall above. This rich tile beautifully mimics the look of rustic natural stone in shades of beige and gold and adds incredible texture and depth to walls that paint just can't provide.
Taupe Brickstone Porcelain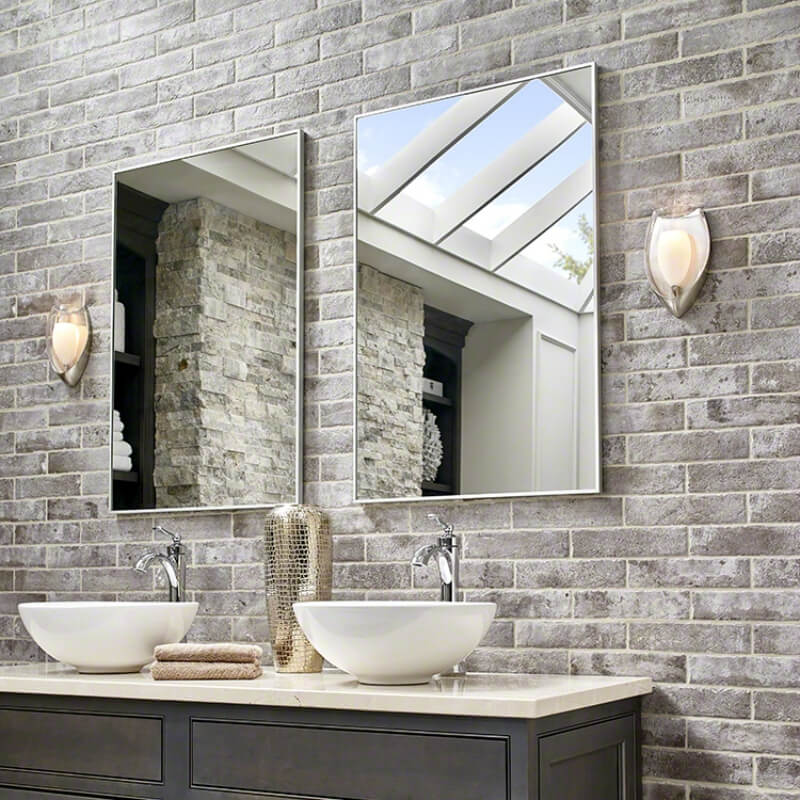 Featured: Taupe Brickstone Porcelain
Taupe Brickstone tile is another porcelain tile from MSI that offers tons of texture and interest. Whether used as a classic backsplash tile in a farmhouse kitchen, or as a modern tile accent wall like this image of a contemporary living room, classic brick-look wall tiles never go out of style like some paint colors will. Wall tiles are not only interesting and unique, but practical as well.
Dimensions Porcelain Series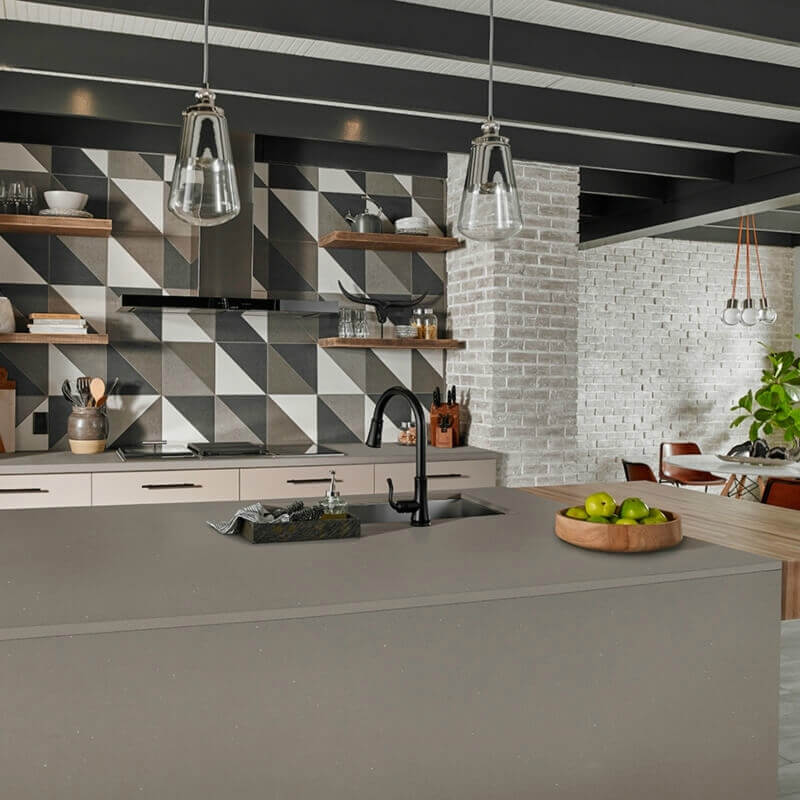 Featured: Dimensions Series in Glacier, Graphite, and Gris Porcelain
Paint just won't do in certain areas, but sleek, easy-to-clean backsplash tile is perfect for bathrooms or kitchens like the Dimension Series porcelain tile shown here. This exciting graphic pattern was created using Dimension Glacier, Graphite, and Gris porcelain tiles for a contemporary feel that plain old paint isn't able to achieve. Tile may seem expensive but once installed, wall tile is more durable than paint and is sure to hold up much longer.
Mixana Porcelain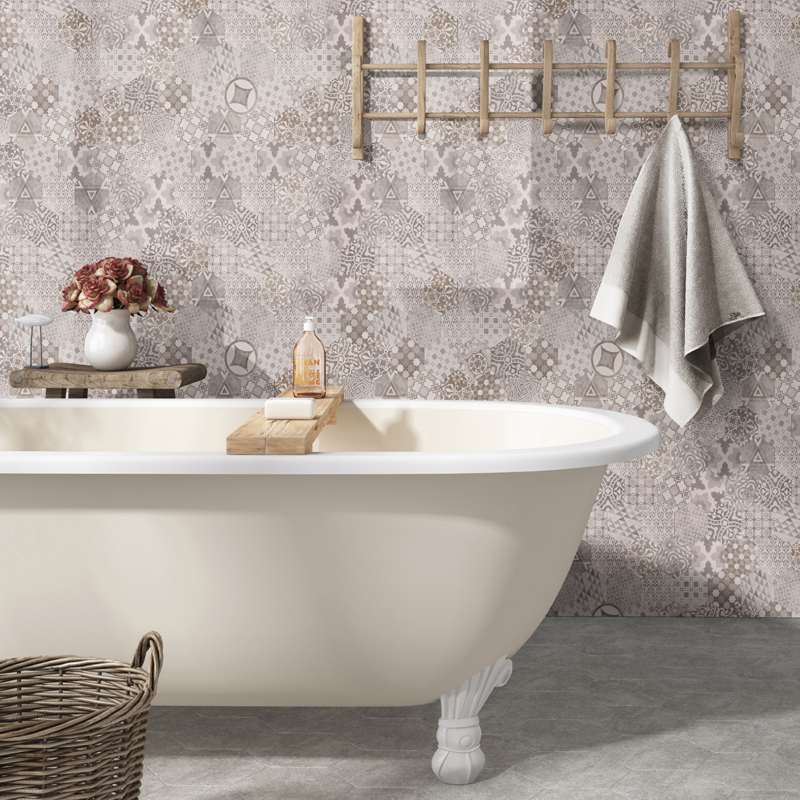 Featured: Mixana Kenzzi Porcelain
While paint can fade and stain, porcelain wall tile such as this boho-chic Mixana mosaic tile from MSI's Kenzzi Collection will stay vibrant for years and years to come with no need for replacement or costly upkeep.
Offered in a patchwork mix of 7x8 beige and greige hexagon tiles, this pretty wall tile makes a fun and fresh statement. Brina Porcelain tile, also from the Kenzzi Collection, features an elegant pattern of black, white, and grey that brings a layer of sophistication and a bespoke feel that paint alone can't compete with.
Brina Porcelain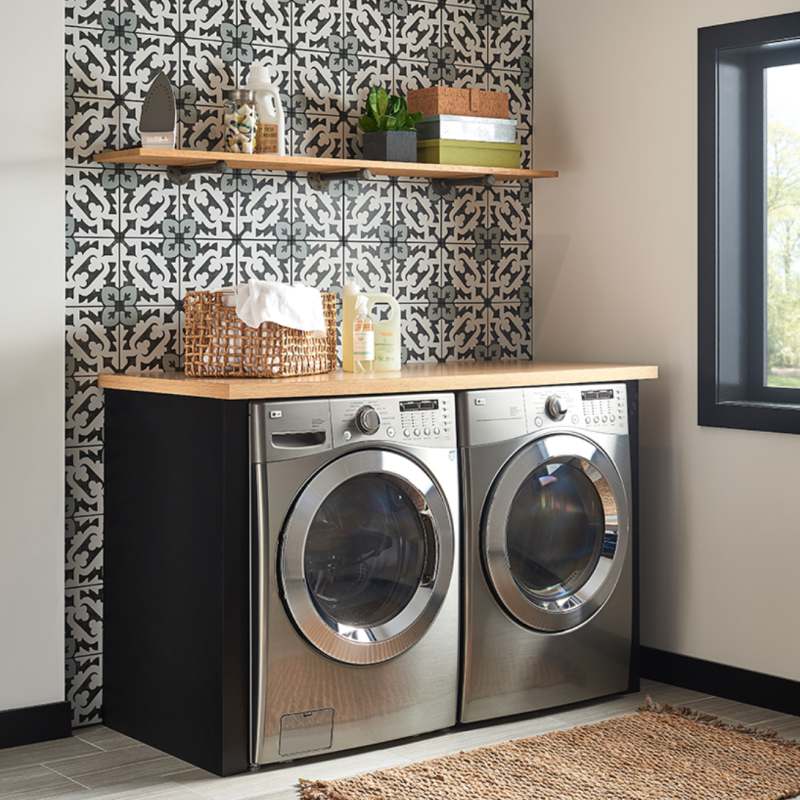 Featured: Brina Kenzzi Porcelain
Brina porcelain is the perfect wall tile for those who want their walls to truly accent their space, instead of merely blend in with it. With all of these amazing options from faux brick to smooth and sleek concrete-look tile, you will no doubt be searching for ways to use wall tiles for your next project!
See this link for even more geometric wall tile inspiration.