Beautiful Glass Tile Backsplashes
March 28, 2016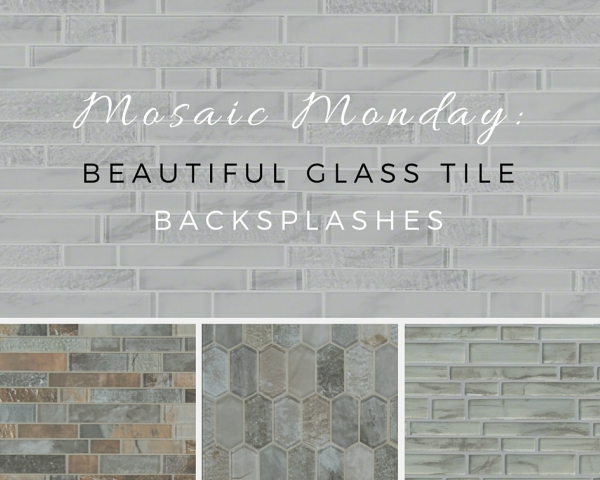 Glass tile adds a distinct, artistic statement to any room. Beautiful in kitchens and bathrooms, glass mosaics come in a variety of colors and sizes. A touch of glass tile creates a décor statement and works wonderfully to dress up a backsplash. With the cutting-edge technology of printers, this sleek tile is forged into ink jet glass. The result is a remarkable appearance that sparkles with unique shades, tones, and color variations. Whether you prefer a monochromatic look or bold contrast, there's a lovely glass tile from MSI that will add that instant wow factor to your décor.
Calypso Interlocking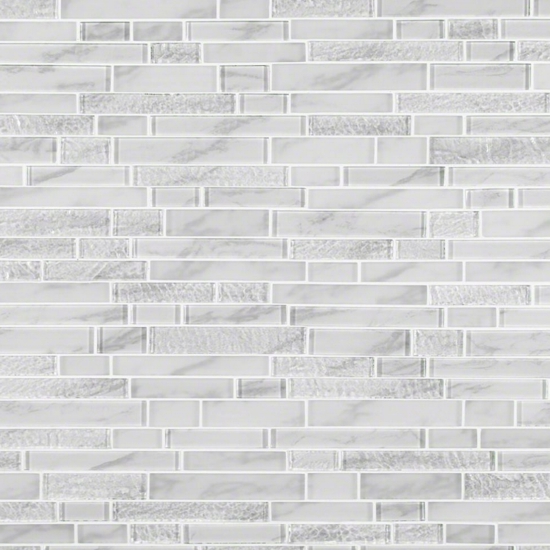 Featured: Calypso Interlocking Glass Mosaic
With a crisp, white-on-white appearance, Calypso Interlocking Glass Mosaic tiles are magnificently monochromatic. These sleek brick tiles feature a varied pattern with a clean, sophisticated look. From bright white to muted grays, the neutrals in this glass tile meld seamlessly together into one stunning design. For a crisp look, sweep this lovely wall tile across kitchen backsplashes. These exquisite tiles pair beautifully with countertops in natural, durable white quartz. For an elegantly styled bathroom, add Calypso Interlocking tiles above vanities and white marble on countertops.
Savoy Picket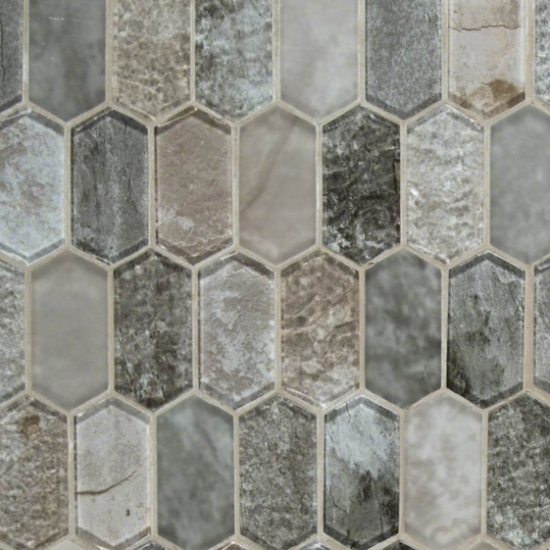 Featured: Savoy Picket
If you're looking for a glass tile backsplash that adds warm glamor to your kitchen or bathroom, then Savoy Picket Pattern Glass Mosaic tile is just the design for you. This lovely tile features eye-catching browns, beiges, and grays in a variety of shades and tones. With a unique vertical picket pattern, you'll liven up your backsplash and add plenty of visual interest to your décor. To avoid conflicting design elements, match a wall dressed in Savoy Picket with a simple, neutral-colored countertop. Dark- and light-colored wood cabinets also frame this tile beautifully.
Taos Interlocking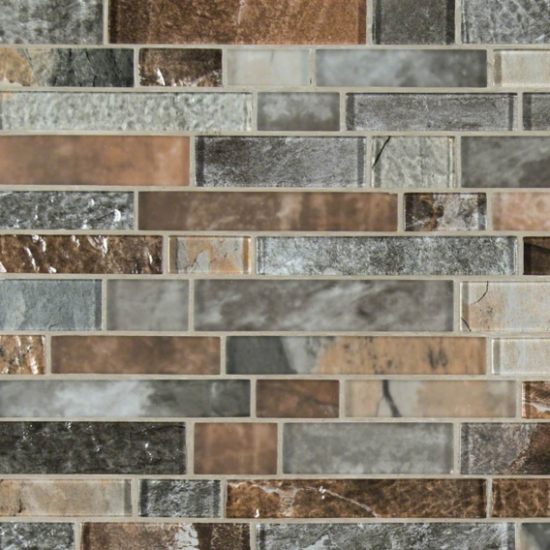 Featured: Taos Interlocking
With an atypical pattern and high contrast in color, Taos Interlocking Pattern Glass Mosaic tiles create a lively look. This horizontal-run pattern adds depth and interest to any backsplash. Unique in appearance, this tile showcases warm colors in shades of golds, browns, and grays in a variety of patterns and textures. To add life to your décor, pair Taos Interlocking with a neutral quartz countertop that features one of the mosaic's dominant colors. The warm colors of this glass mosaic look beautiful with wood cabinetry and wood-look tile floors.
Silver Canvas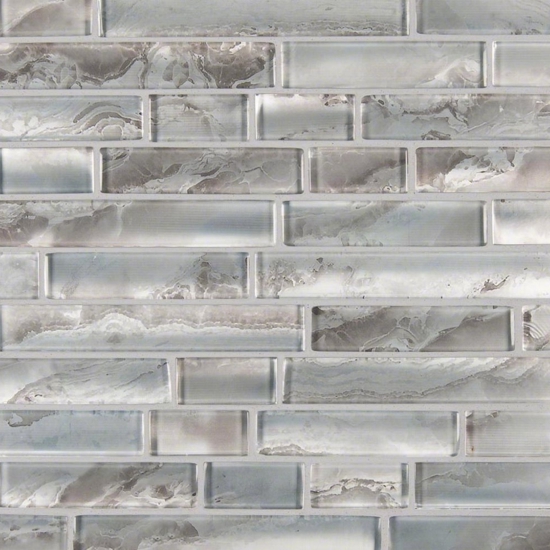 Featured: Silver Canvas
Silver Canvas Interlocking Glass Mosaic tiles are crafted from soft whites and grays that are characteristic of natural stone. With a crystalline appearance that creates an air of elegance, kitchens and bathrooms clad in Silver Canvas take on an exquisite look. Embellish any space with a natural marble or granite countertop and glassy Silver Canvas swept across backsplashes. Finish this look with sleek, painted cabinetry in driftwood, white, or gray.
Silvermist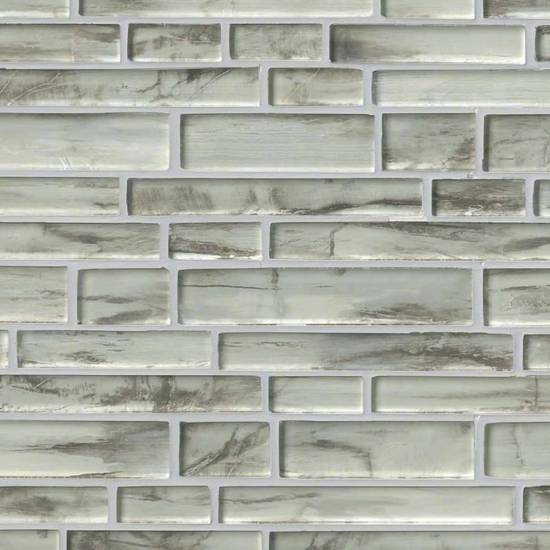 Featured: Silvermist
Made from crystallized glass tiles of varying heights, Silvermist features variations of dark-on-light grays. These neutral-colored tiles work beautifully on backsplashes in both contemporary and traditional design schemes. To draw attention to the soft grays of Silvermist, pair this sophisticated tile with a countertop in a neutral-colored granite. Both painted and wood cabinets work well with this sleek tile.
Add instant energy to your décor with a gorgeous, glass mosaic tile. To keep the integrity of your décor intact, choose your backsplash tiles first, and then coordinate countertops, cabinetry, and flooring to match. Whatever your design preferences are, there's a glass mosaic tile that will suit your style.
READ MORE ABOUT THE DIFFERENT TYPES OF GLASS TILE
5 Reasons Why Kitchen Designers Love Glass Backsplash Tile
Artistic Glass Backsplash Tile
Imaginative Backsplashes: Glass Subway Tiles
Distinctive Backsplash Tile: Palisades Handcrafted Glass