How To Find The Perfect Pattern For Your Backsplash
February 19, 2018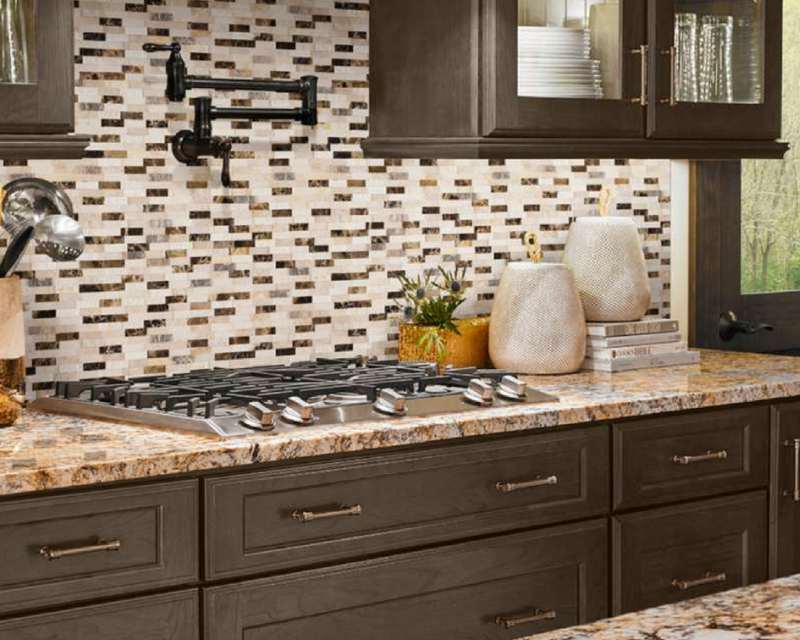 Like many homeowners, the kitchen is probably the hub of your abode. Because your cooking space can be frequently used as a place for gathering or entertaining, it's even more important that every design element reflects your personality.
From the flooring and hardware to the backsplash tile, choose materials that not only work with the style of the home but also your classic or contemporary taste. While it can be difficult to select the perfect pattern, color, and texture for your backsplash, here are some ideas and tips on finding the perfect pattern.
Classic Subway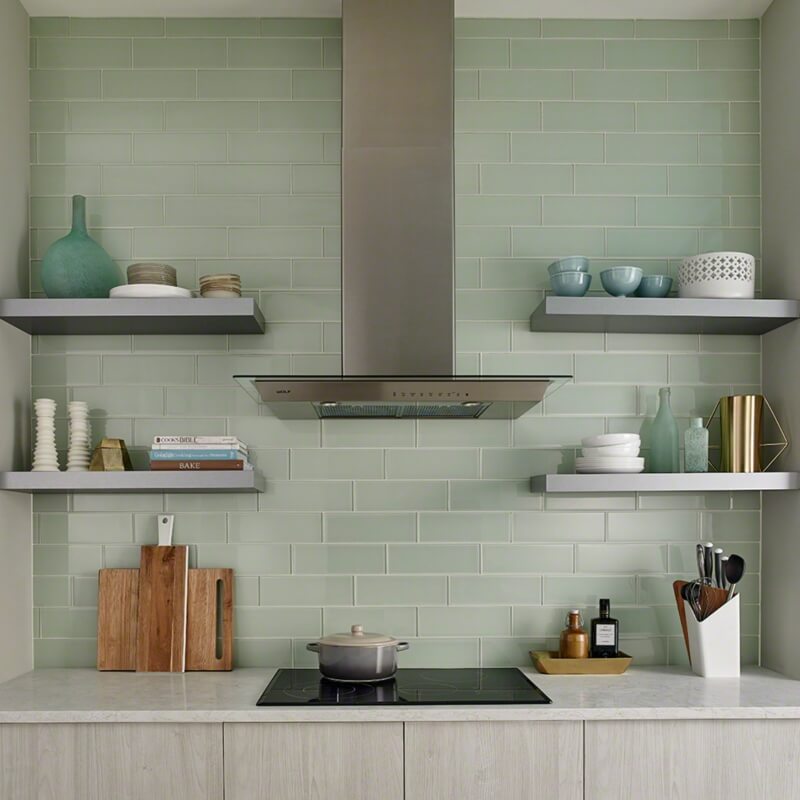 Featured: Arctic Ice Glass Subway Tile 4x12
You can never go wrong with classic Subway tile because it goes with just about every style. You can stick with the traditional white or try the pattern in a different material or size for a twist on something new.
Arctic Ice Subway Tile 4x12 is an example of how this old favorite can be beautifully updated. The oversized tile is made up of icy white crystalline glass for a more modern look. This cooktop area also features sleek design elements like open shelving, a stainless steel and glass hood range, an electric stovetop, and streamlined lower cabinetry to go along with the modern take on Subway tile.
Intricate Designs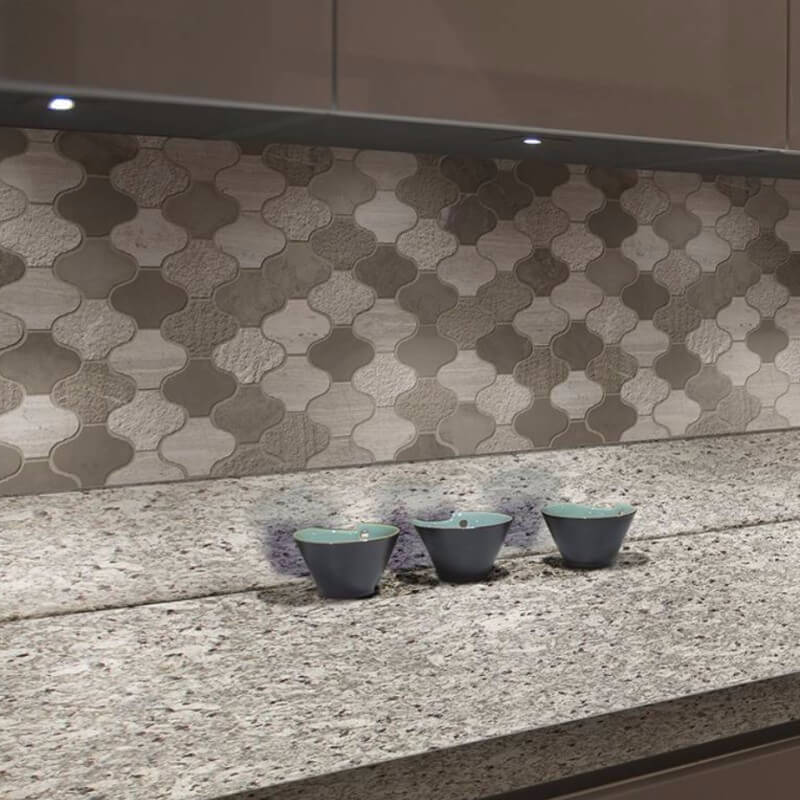 Featured: Arctic Storm Arabesque Multi Finish Mosaic
Patterns like arabesque or basketweave include intricate details that can complement the stylish elements in your kitchen while making the walls pop! Selecting one of these backsplash designs in a similar color as the rest of the room is a safe way to stay on trend with your design. Arctic Storm Arabesque Multi Finish Mosaic features an elegant wavy style made up of various finishes of marble in taupes and grays.
In this monochromatic kitchen, the lighter neutrals match the countertop, while the darker grays tie together the high-gloss, modern cabinetry. Carrara White Basketweave Pattern Polished features Italian marble in frosty whites and grays. The traditional pattern is updated with its cool tones, and the industrial elements give this sink area a more contemporary feel. Both of these patterns are great examples of how to match your backsplash to your countertop.
Pattern Players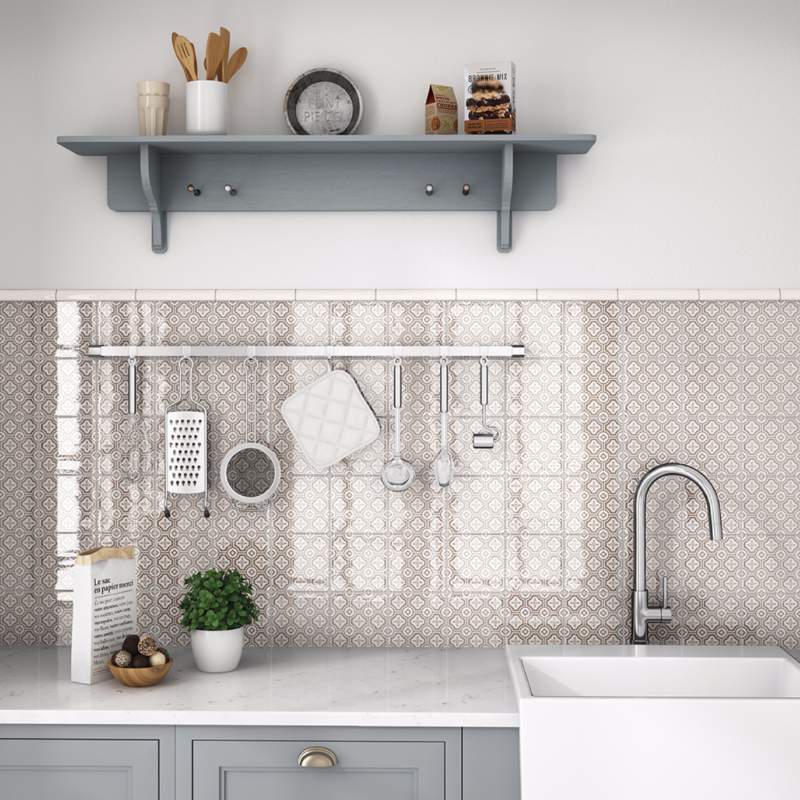 Featured: Leira Kenzzi Mosaic
If you want your backsplash to be the style standout in your kitchen, then choose a bold pattern you'll love for years to come. However, be mindful that too many patterns in one space will look gaudy and can overwhelm your design. Keeping everything else simple like in this kitchen will ensure that your pattern is the main attraction!
Leira Kenzzi Mosaic is a sophisticated and contemporary patterned backsplash tile from Spain. The 5.2-inch squares include an interesting white-and-beige print on ceramic in a high-gloss finish. It's the perfect choice to achieve that European je ne sais quoi!
3D Patterns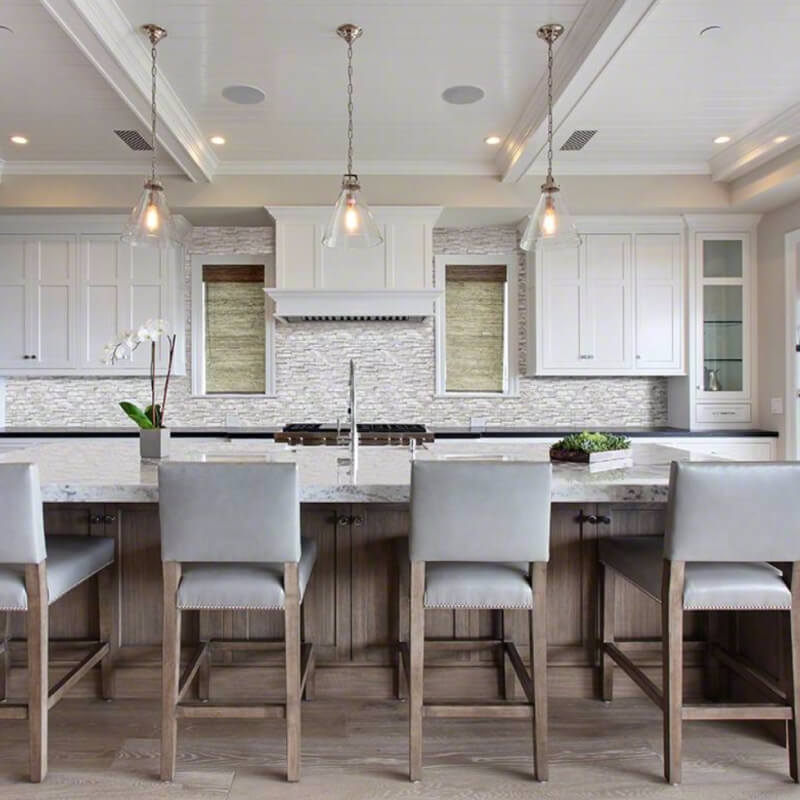 Featured: Calacatta Cressa 3D Stacked Stone
You can literally elevate your kitchen design by installing a 3-dimensional pattern! Natural stone ledger panels like Calacatta Cressa 3D Stacked Stone add a unique backsplash pattern to your kitchen. The 6-inch by 24-inch tiles consist of honed marble in various thicknesses and depths for intense texture that provide a rustic vibe.
While it is made of a classic and elegant material with a white background and soft gray veins, its thin lines give it a contemporary look. It's the perfect compliment to this kitchen's mixture of rustic and transitional elements with the wood cabinetry and flooring to the detailed white cabinetry and ceiling.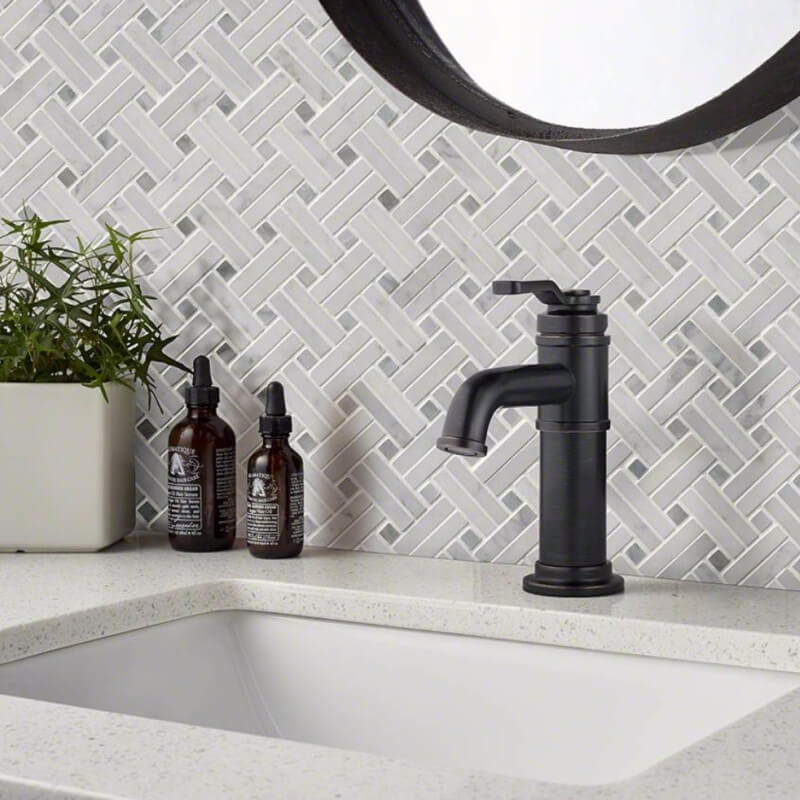 Featured: Carrara White Marble
With its pattern, color, and texture, a backsplash can take your kitchen to the next level by highlighting your existing décor. MSI offers a wide variety of backsplash tile options as well as other coordinating natural stone materials to help you create the kitchen of your dreams!
READ MORE ABOUT MSI BACKSPLASH TILE
How To Design A Modern Kitchen With A Classic Backsplash Tile
How To Make Your Backsplash Tile And Countertop Match