Get The Look Of Athens Marble In A Durable Porcelain Tile
November 26, 2017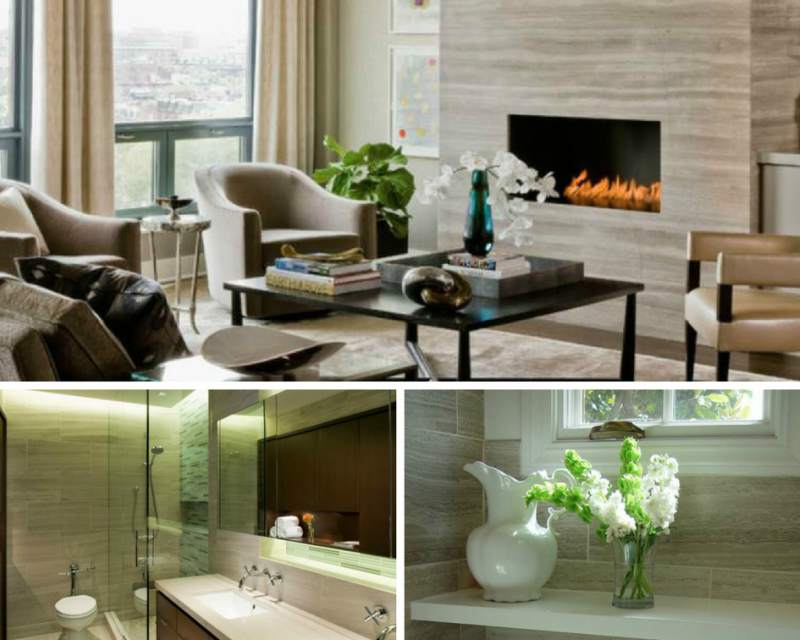 Marble has always been a sought-after surface material, and Athens marble is one of the finest. It is easy to spot: its delicate veining is reminiscent of wood grain. Often installed as wall tile, floor tile, bathroom walls and marble home accents, it adds the look and feel of pure luxury.
However, this natural beauty comes at a price — a hefty price tag, at that. MSI believes that even if you don't have a marble budget, you should still enjoy marble beauty. Our Sophie collection is the perfect solution. Designed with inkjet precision technology, the Sophie Porcelain Tile Collection is a porcelain tile with the remarkable look of Athens marble.
Today's inkjet printing technology allows for realistic reproductions of many natural materials, such as porcelain tile. The appearance is so close to the real thing, even homeowners who can afford real marble will be drawn to porcelain tile that looks like marble for the ease of care and durability.
The Sophie Porcelain Tile Collection lets you compromise, without ever feeling like you made a sacrifice at all.
Maron Sophie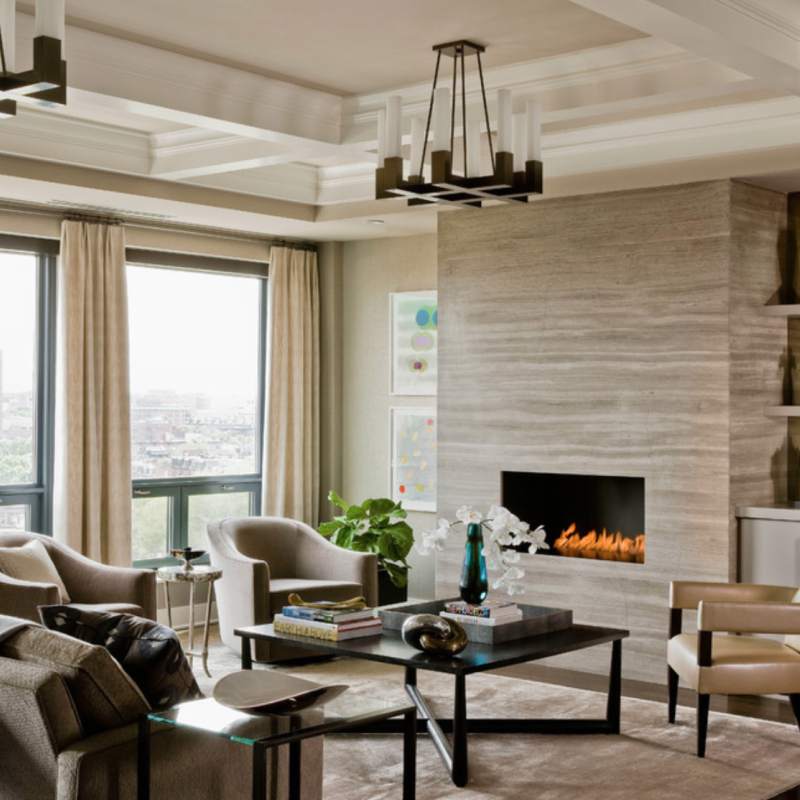 Create a similar look with MSI's Maron Sophie Porcelain (Photo Credit: Houzz)
In shades of soft beige, Maron Sophie Porcelain combines the natural beauty of wood grain with the elegance of marble in easy-care porcelain tile that's also a lot easier on the budget.
You'll be able to create something unforgettable with these large-format 12" x 24" tiles, such as an amazing fireplace surround that makes a big statement in any room. Its glazed surface is easy to keep clear of dust and even soot with just a wipe and gentle cleaning products.
White Sophie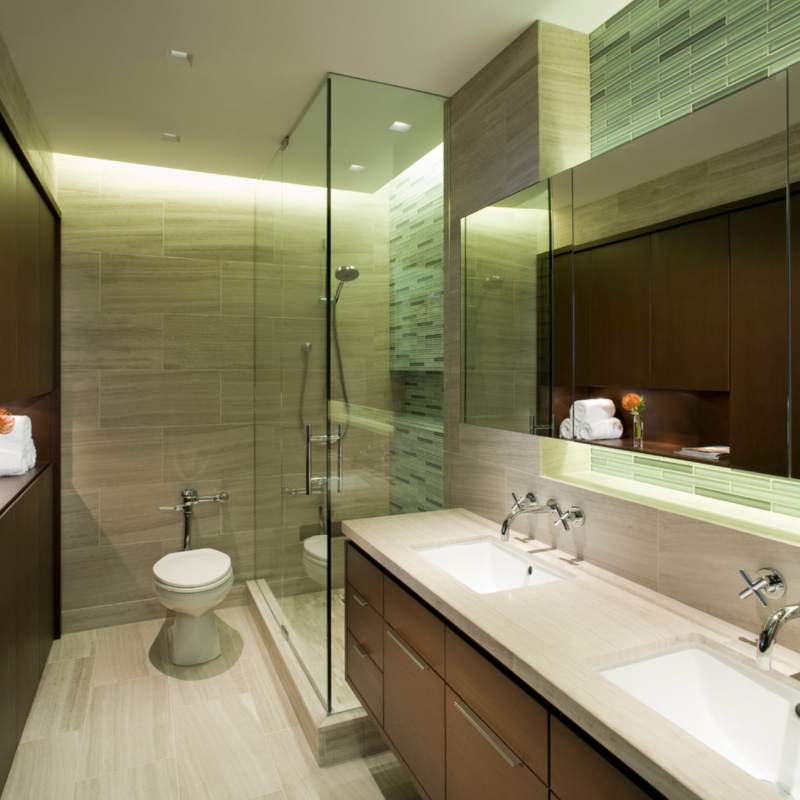 Recreate this look with MSI's White Sophie Porcelain (Photo Credit: Houzz)
A marble-covered bathroom couldn't be more stylish and luxe. White Sophie Porcelain tile makes this possible without breaking the bank or hiring a regular cleaning crew to scrub and seal. Porcelain tile is much tougher than natural marble, making it an ideal choice for floors, countertops, and anywhere else that gets a lot of traffic and use. Plus, no worries about exposure to constant moisture; unlike marble bathroom tile, porcelain tile is non-porous.
Anthracite Sophie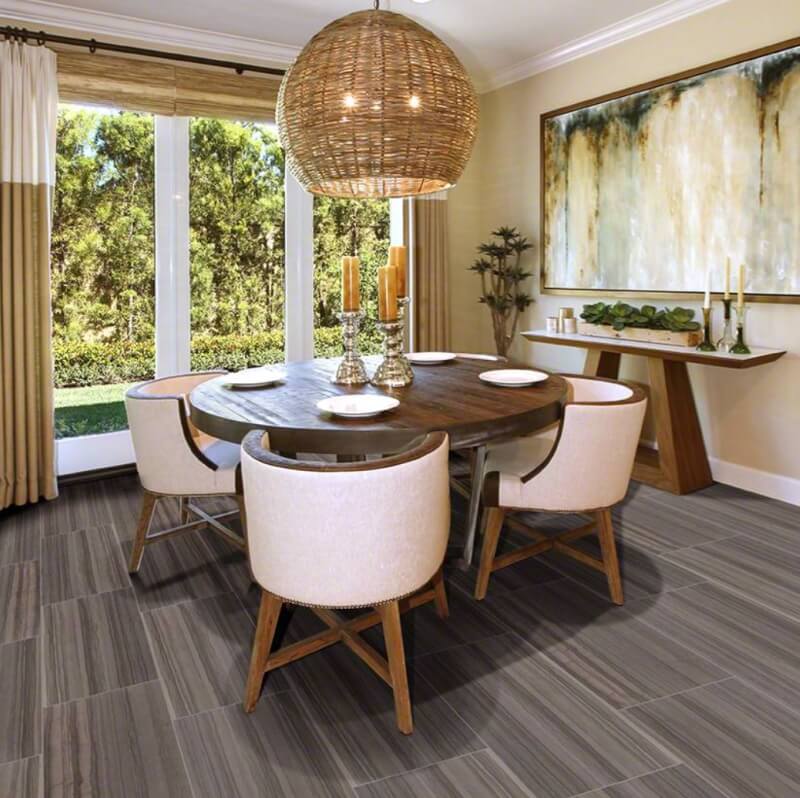 Featured: Anthracite Sophie Porcelain
Choosing a flooring material for a dining area can be tricky, particularly if you want a bold, stylish result. Anthracite Sophie Porcelain is a tile flooring that features bold streaks of gray in varying shades, resembling natural marble with a linear pattern. Unlike real marble, however, porcelain tile allows you to worry less about chair legs, spills, and other mishaps. Plus, you can arrange the flooring in several different patterns.
Grey Sophie
Featured: Grey Sophie Porcelain
One of the best features of porcelain tile is its predictability — however, our marble-look tiles vary in pattern to create a realistic finished installation. This, along with perfectly even edges and uniform thickness, allows you to create different patterns without unexpected results.
Grey Sophie Porcelain has linear veins of soft gray and is a natural floor tile choice for any room in the house, even wet areas like a family bathroom.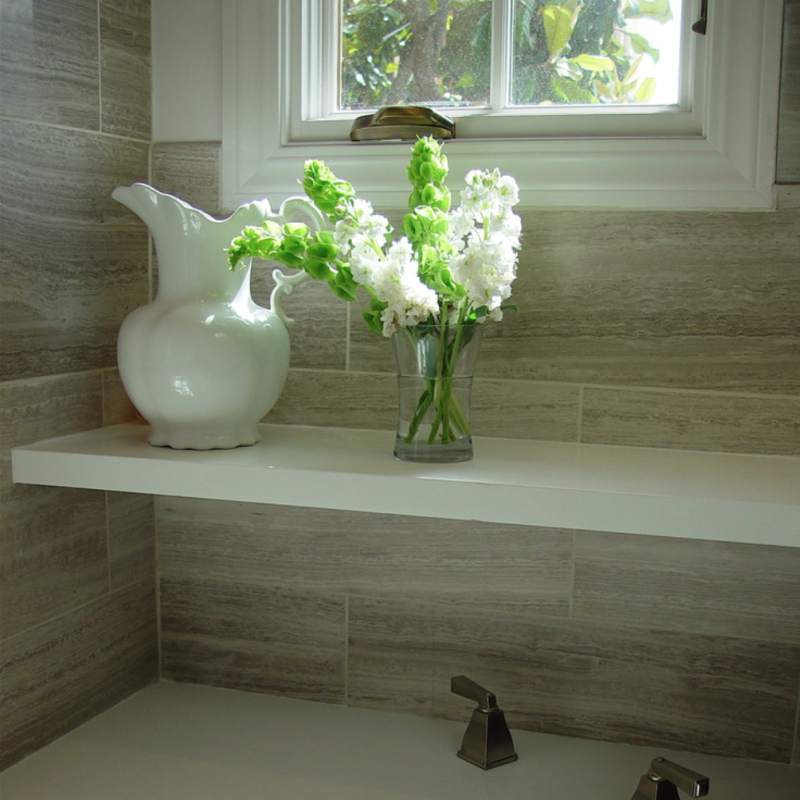 Create a similar look with MSI's Grey Sophie Porcelain (Photo Credit: Houzz)
With MSI's Sophie Porcelain Tile Collection, you'll never have to sacrifice luxury and upscale style because of budget concerns or worries about durability and care. You'll be amazed at the resemblance these porcelain tiles have to natural marble!
We invite you to visit MSI's gallery to view these selections along with the other inkjet-printed marble lookalike options we have available.
READ MORE ABOUT THE BENEFITS OF PORCELAIN TILE
Fun Designs to Try with Modern Porcelain Tile
How to Get the Look Of Polished Cement In Porcelain Tile
How to Use Porcelain Tile In the Bedroom