Current Obsessions: Quartzite Countertops That Look Similar To Marble
July 22, 2017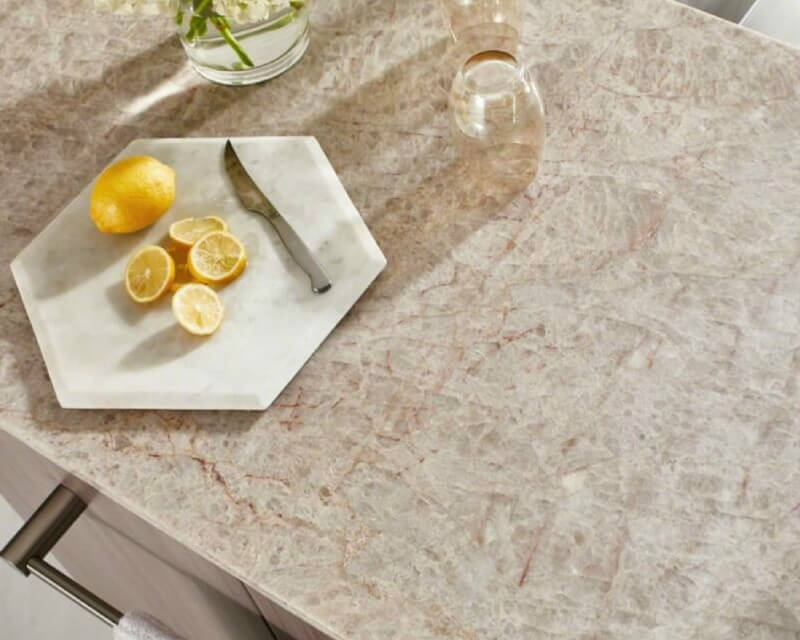 You've pored through a mountain of home-décor magazines, clicked a plethora of Pinterest pins, and fallen in love with the look of polished Italian marble on a kitchen or bathroom countertop. It's easy to see why — it's a classic that's been a favorite for generations.
But, sadly, you think perhaps it's not to be. The expense! The vulnerability to stains, chipping, etching! For all its gorgeousness, marble asks for a commitment not all homeowners are pared to give.
Dreams dashed? Not so fast! With a quartzite countertop, you can have all the natural beauty of marble with much less worry and care. Like marble, quartzite is a mined stone, considered high-end and luxurious. The cost is a bit lower, though, and the durability of quartzite is amazing.
It does require regular sealing, but that's not difficult or expensive to do yourself. When properly prepped, quartzite resists moisture, bacteria, stains, scratches, and is also heat-resistant. Dream on — we'll show you which quartzite looks like marble.
Taj Mahal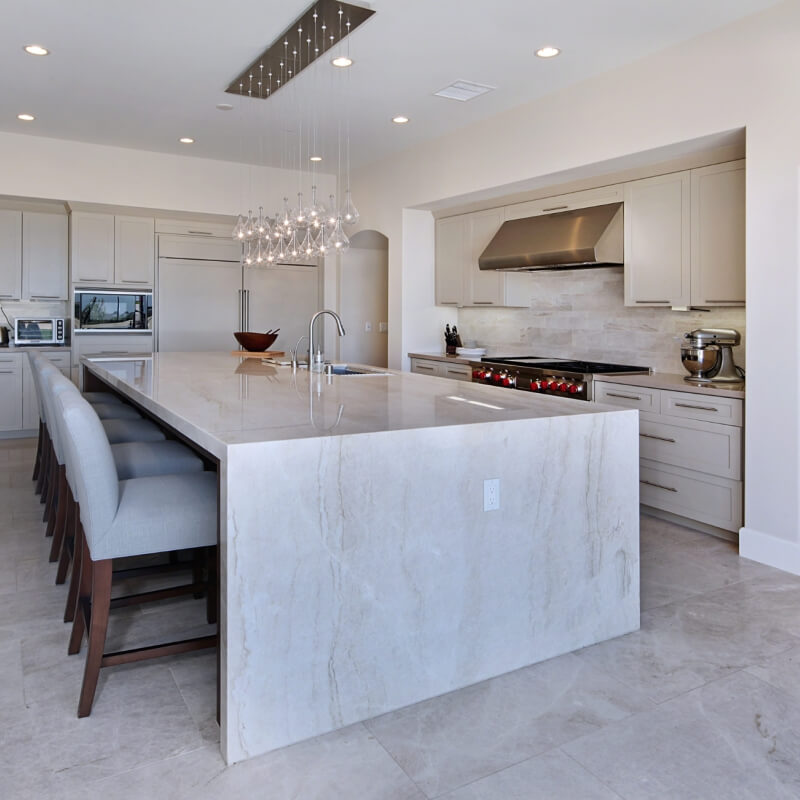 Featured: Taj Mahal Quartzite
A highly polished Taj Mahal Quartzite countertop dominates this contemporary kitchen, creating a waterfall center island that's the star of the show. Featuring a cream-colored background with subtle gold veining, it's an excellent alternative to the popular Crema Marfil marble.
A natural stone mined and imported from Brazil, Taj Mahal is suitable for all-around use, including flooring. It can even hold up to freezing temperatures and blazing sun, for use outdoors.
White Macaubas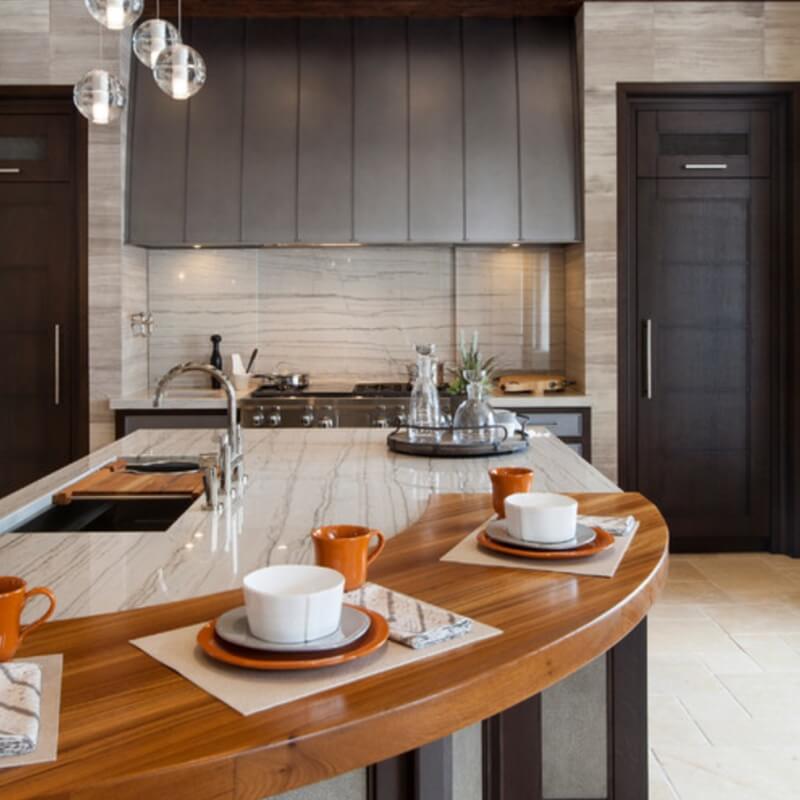 Recreate this look with MSI's White Macaubas Quartzite (Photo Credit: Houzz)
Featuring striking stripes and random veining, White Macaubus Quartzite is a neutral color scheme that includes creamy-white, beige, and charcoal gray. You'll love how sturdy and low-maintenance it is compared to its diva cousin, Calacatta Marble. It's full of character and suitable for countertops, backsplashes, and flooring indoors and out.
Allure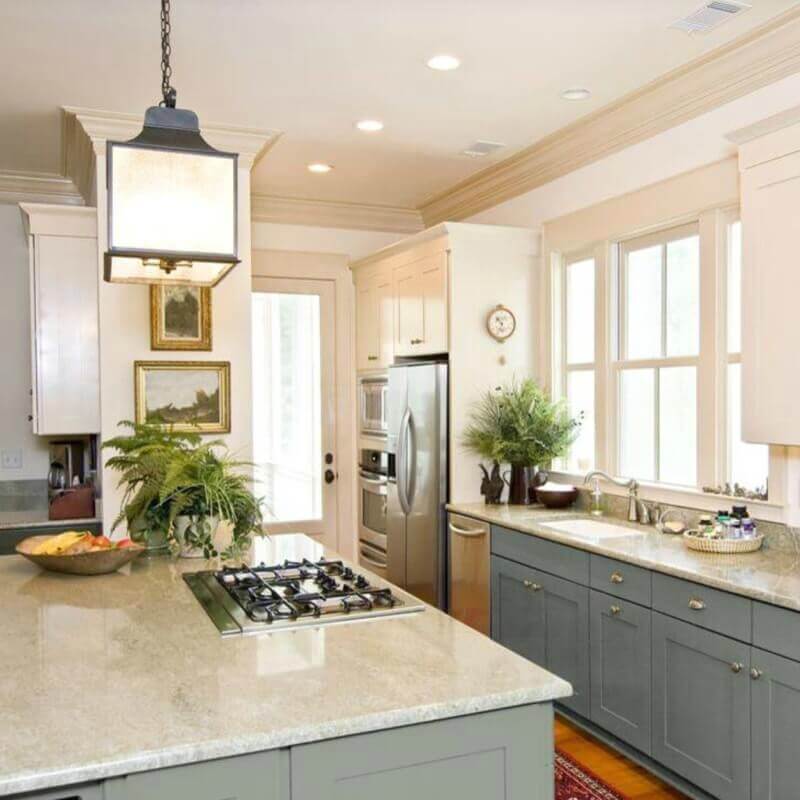 Get the look with MSI's Allure Quartzite (Photo Credit: Houzz)
With soft gray shades, flecks and paler veins, Allure Quartzite fits in both contemporary and traditional décor. Its polished finish makes the most of both natural and artificial light, brightening the room, making even small kitchens feel airy. It's a more durable alternative to Carrara marble, more heat resistant, so you can feel confident about installing that cooktop.
Madreperola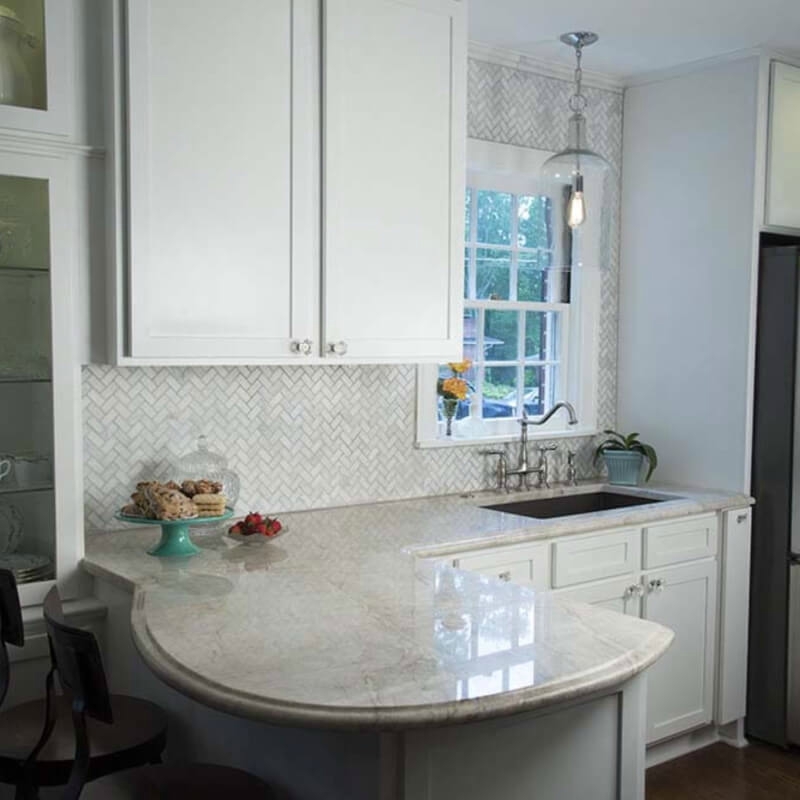 Featured: Madreperola Quartzite
Another Crema Marfil lookalike, the cream-white shades of Madreperola Quartzite add classic panache to any kitchen or bathroom without adding extra work and worry.
Go ahead and use that kitchen island or peninsula countertop for food prep and dining — if a quartzite countertop is properly sealed, a few drops of orange juice or a spaghetti sauce splatter won't faze it.
Kalahari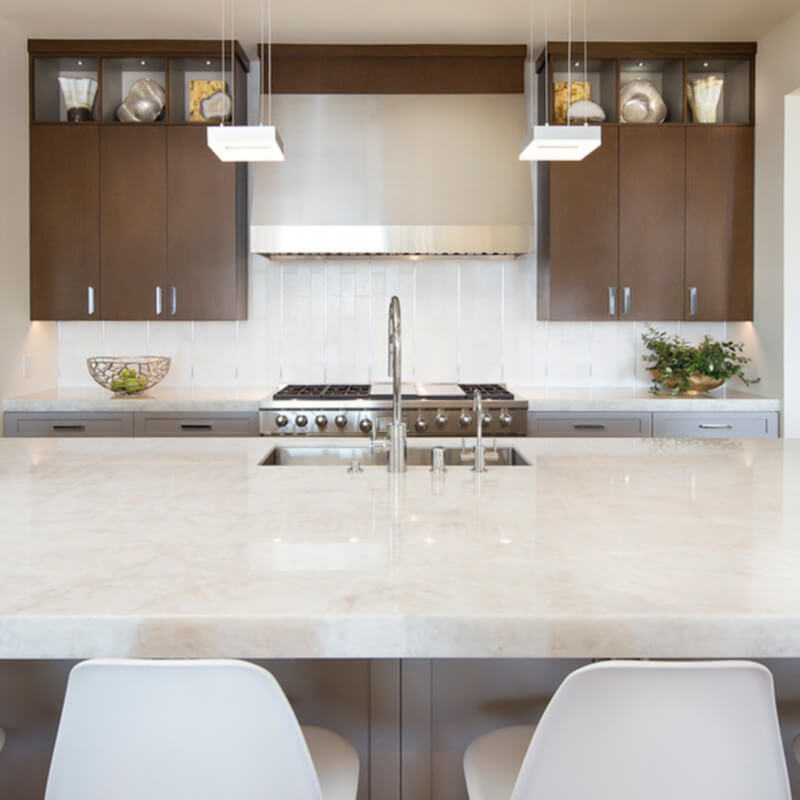 Create this look with MSI's Kalahari Quartzite (Photo Credit: Houzz)
Pale creamy beige with reddish-brown streaks and striations, Kalahari Quartzite is bright, cheerful, and easygoing. If your dream kitchen features Sugar Beige marble, this is a serious contender and much more practical.
Despite its light, almost-white polished finish, quartzite's pores can be sealed up tight, making the natural stone very stain-resistant.
There's a good reason marble has been a popular material for flooring, countertops, and more for many generations — but it's not for everyone. If you're a busy person who intends to get full use out of that kitchen countertop for food prep and family fun, why work harder than you have to for the same natural beauty?
Visit MSI's Virtual Kitchen Designer tool to see how these quartzite colors, and others, coordinate with your favorite furnishings and flooring.