Best Examples Of Polished Cement In Porcelain Tile
February 07, 2018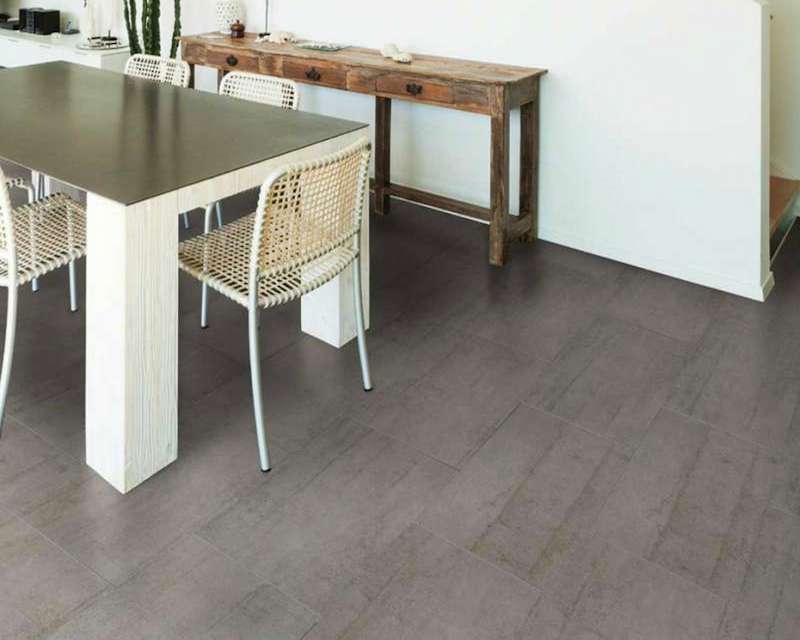 Polished cement has become a popular material for flooring, countertops, and walls in recent years. It is touted as an affordable and easy alternative to other finishes. What you don't see in the magazines and design shows is that cement installation is often time-consuming and messy, and can end up being a costly project in the long run.
Thankfully, MSI has introduced a collection of porcelain tile that beautifully replicates stained concrete. Now, you can have the contemporary look of polished cement in an easy-to-install, durable porcelain tile.
Concrete is one of the most often encountered materials in our daily lives. However, it wasn't until recently that we started seeing it used in home decor. The clean, unfussy look of concrete is appealing to many. Plus, given its abundance, one might think that cement would be an easily affordable material.
The truth is a bit more complicated, though. That's because it takes a skilled professional to fabricate and install cement in your home, just as you would need a professional to install your concrete driveway. This can end up being a pricy endeavor. Polished cement also involves a number of materials and a multi-step process. This includes mixing, pouring, smoothing, curing, and polishing, in contrast to the relative ease of installing an already finished product like tile flooring.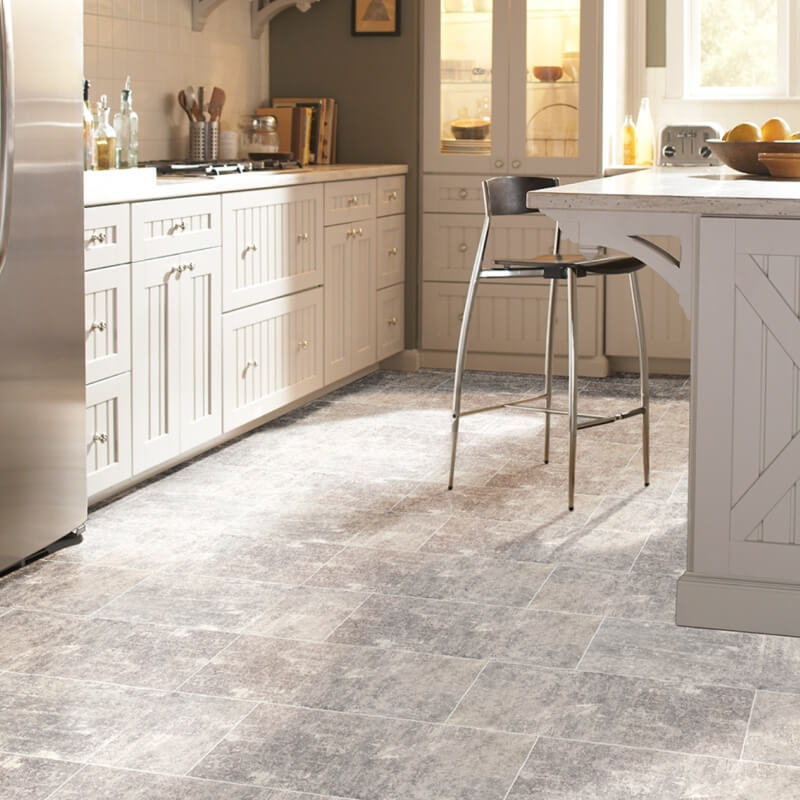 Featured: Treviso Cemento Porcelain
If all this has you feeling like you just want to give up on the idea of polished cement, never fear. Treviso Cemento Porcelain tile from MSI is the answer you've been looking for. The soft gray tile has the exact textured appearance of stained concrete, but in a convenient and tough-as-nails porcelain tile that comes in 12x24 and 24x24 sizes. The only visible difference between Treviso tile and the real thing is that your tile will be installed in half the time!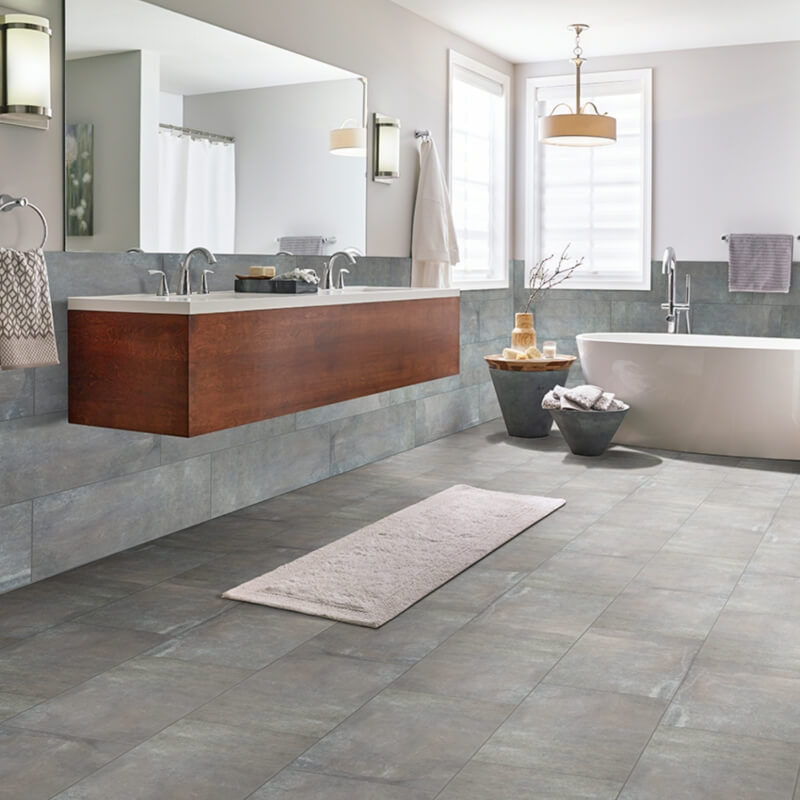 Featured: Napoli Cemento Porcelain
Napoli Cemento Porcelain tile is another terrific example of a realistic cement-look tile, this one with a slightly darker and more varied palette. The soft gray-and-white swirl pattern is interspersed with hints of a natural clay color. The result is an earthy look that mimics the finest stained concrete. Unlike polished concrete, Napoli porcelain floors have the benefit of grout lines and a matte texture for added safety in wet areas like this chic and contemporary bathroom.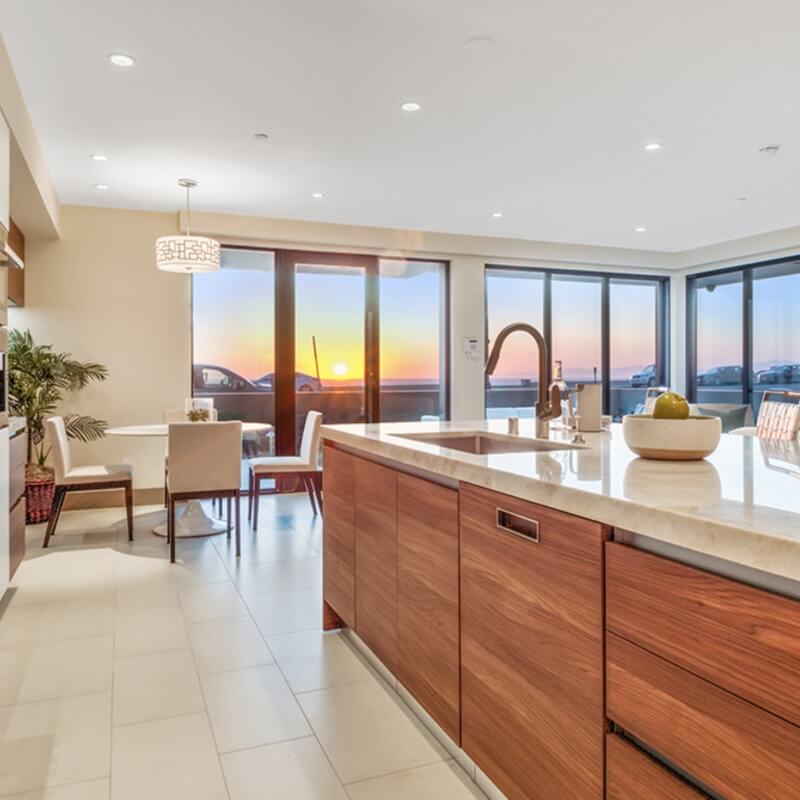 Featured: Glacier Dimensions Porcelain
If you're dreaming of walls of polished cement, why not consider porcelain tile like Glacier Dimensions Porcelain? Porcelain is a much more desirable material for walls than heavy, porous concrete which is difficult to get smooth and even on a vertical surface. Plus, the anti-staining properties of porcelain will keep this icy white Glacier tile looking fresh and clean for years to come.
Another huge plus of porcelain is that it doesn't have to be regularly sealed like concrete. No one wants to deal with the hassle of moving furniture and potentially moving out of your space every year or so for resealing.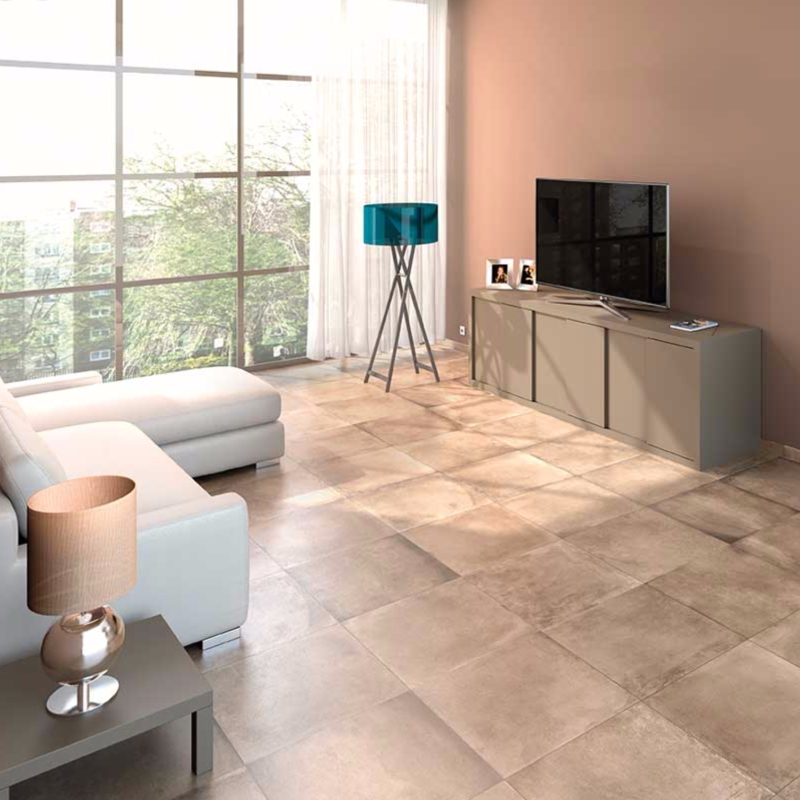 Featured: Silt Capella Porcelain
Here, warm brown Silt Capella Porcelain tile evokes the look of a thoughtfully stained concrete floor, but will stand up to everyday wear and tear—without special care or upkeep. Even if your porcelain tile does become chipped or cracked, you can easily replace one or two tiles, versus a costly and impractical concrete repair.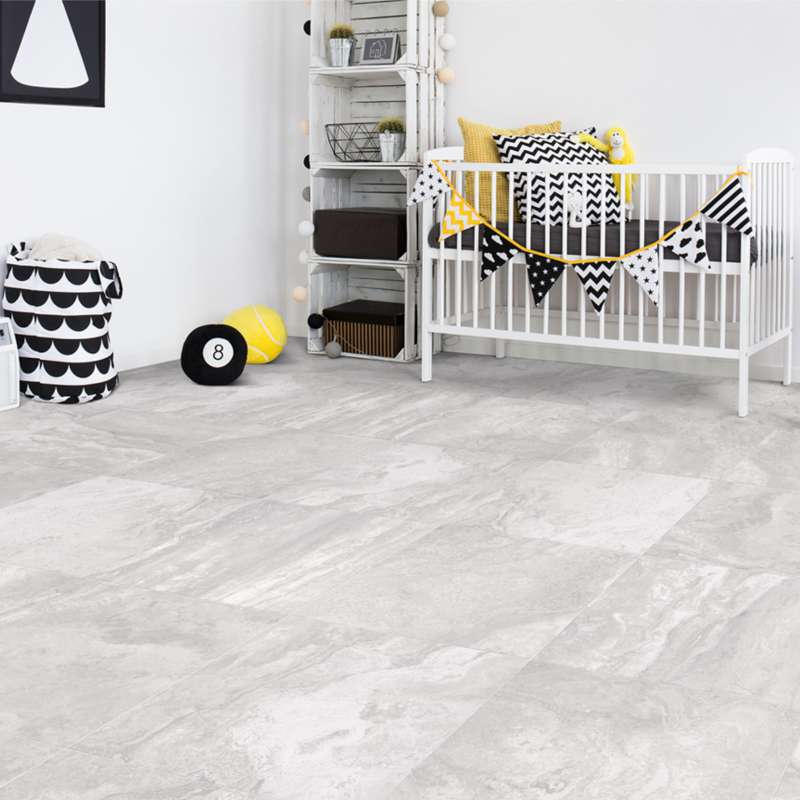 Featured: Antico Grey Porcelain
Porcelain tile comes in a wide variety of colors and styles, which means that you can achieve the look of cement in your ideal color without having to go through a multi-step process of staining concrete. For example, Antico Grey Porcelain tile's light gray-and-white swirling pattern marries the look of natural stone with poured concrete. This unexpected look would be nearly impossible to achieve with concrete.
Achieve the polished cement look you've been dreaming of at a fraction of the time and cost with MSI's look of cement porcelain tile. Read on for some easy steps to laying tile and get started today!
READ MORE ABOUT THE BENEFITS OF PORCELAIN TILE
A Nod At Mod with Fabric Porcelain Tile
Avoid These Porcelain Tile Installation Mistakes
Can You Use Porcelain Floor Tile On the Wall?