Mosaic Tiles ? Explore The Possibilities
March 12, 2012
Mosaic tiles are one of the hottest trends today for both residential and commercial spaces. Stone mosaics and glass mosaics are as functional as they are lovely to the eye. They are easy to clean, easy to care for, and very easy to love.
Manufacturers of mosaic tiles have produced a wide array of choices in material, color, and shape that present suitable options for virtually any design need. For those sophisticated individuals in search of simplicity or an aesthetic preference and desire for continuity, we have also put together pre-designed patterns complete with geometric designs, contrasting colors/materials, tile shapes and textures creating divisions, borders and edges. You really can't go wrong.
Mosaic tiles are available in the following types: natural stone mosaics, glass, metal, glass/stone blend, and glass/metal blends.
Natural stone mosaic tiles are just as the name implies—the real rock. These materials include granite, marble, limestone, travertine, slate, quartzite, sandstone, adoquin, and onyx. Natural stone mosaic tiles are suitable for many applications, although there are preferred materials depending on the requirements of the application. For example, granite is an excellent choice for areas that are exposed to acidic substances and heavy wear such as kitchen countertops. Marble mosaics are better for bathrooms, where they are likely to be exposed to alkaline products such as soap and shampoo.
Natural stone mosaics are available in a variety of finishes, from soft matte sheens to glossy, sparkly surfaces. One interesting feature of natural stone mosaics is that each individual piece is unique, varying according to the natural stone composition and color veining. Placed together in a mosaic, these natural variations blend together in a stunning way, as unique as a snowflake.
Glass tiles can create a dramatic, contemporary design. Others are clear and glittery, creating a three-dimensional effect. Iridescent tiles (think 1930s Carnival glass) can be dazzling, or perhaps you'll enjoy a marbled mosaic tile design—perhaps with the addition of frosty glitter. And as colors go, the sky's the limit.
For the ultimate in sleek, modernist drama, consider installing metal mosaic tiles. These are available in smooth, mirror-like surfaces, frosted/etched for a softer look, or a combination of the two arranged either randomly, in a checkerboard-type pattern or in geometrics. Many colors are available as well, including the natural tones of silvery steel, copper, gold, bronze, and also every hue of the rainbow.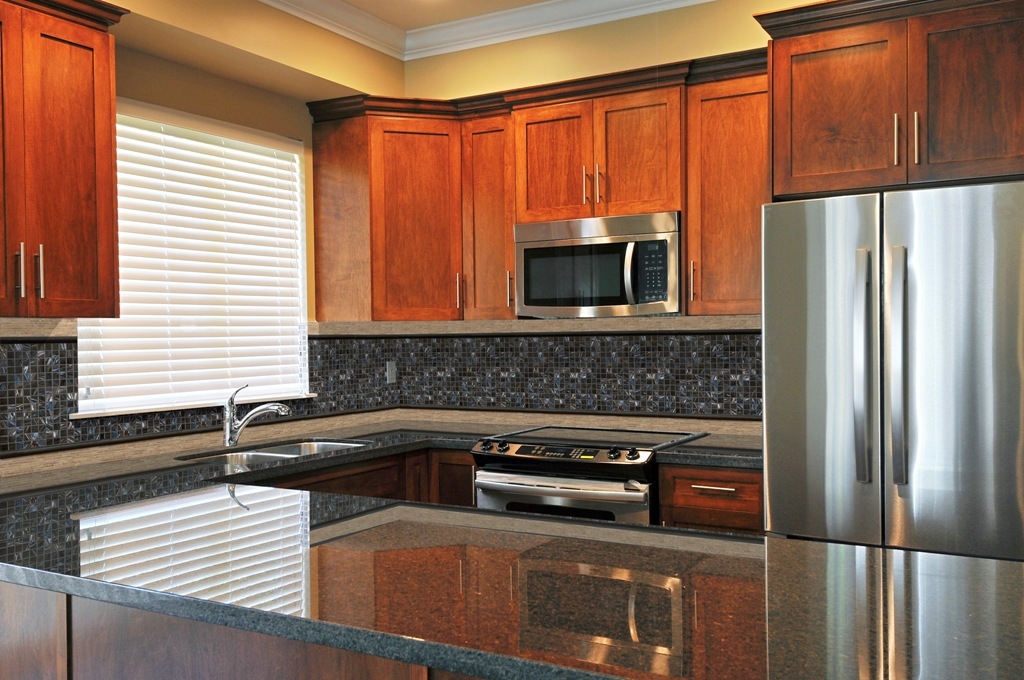 Some of the hottest mosaic designs are those that mix more than one type of tile. Try a pre-designed selection incorporating both glass and stone, or glass and metal tiles. They complement each other nicely, whether placed in random patterns, rows, or geometric designs.
If you're looking to create a decorative surface that is long-lasting, easy-care and unique, it's worth your time to look into the many types of mosaic tile available from retailers and also wholesale mosaic tile dealers. The variety of materials, surfaces and even pre-designed combinations will help you create an interior design that is truly a work of art.