Find Your Perfect Wall Tile With MSI'S Highland Park Collection
September 19, 2022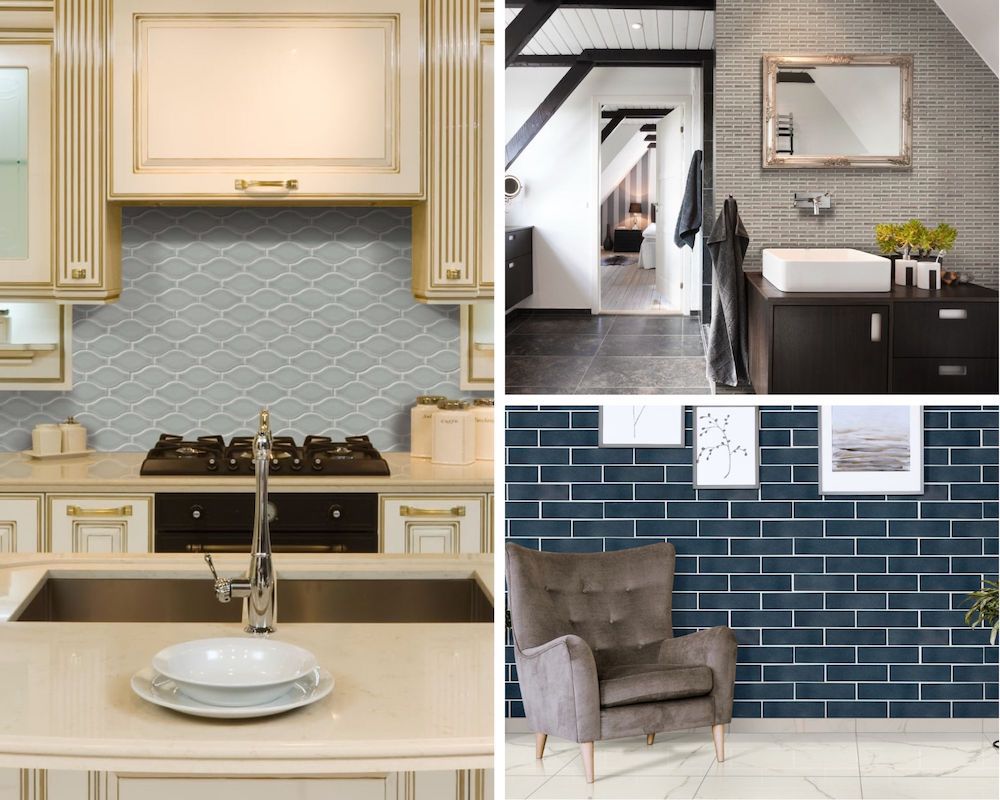 You might not think there's anything wrong with a plain wall in your kitchen, bathroom, or other areas of the home. However, when you see vertical space outfitted in stunning wall tile, whether it's a minimal backsplash or a floor-to-ceiling design, you'll wonder how you ever thought boring paint was good enough.
Backsplashes are functional additions to any space where splatter is a possibility, but when you factor in upscale backsplash designs, you have an opportunity to add incredible beauty and luxury in the process. With MSI's Highland Park Collection, you'll find plenty of options to make your space your own.
The Perks of Highland Park
MSI's Highland Park Ceramic Collection comprises a range of beautiful and durable backsplash tile options. These work with traditional and modern design styles and display your personal aesthetic preferences. The shapes and colors deliver timeless appeal while bringing classic design styles into the modern era.
If you're looking for beautiful mosaics to update your kitchen or bathroom in style, you'll find everything you need, including coordinating trim pieces, to take your design from drab to delightful. These tile patterns are crafted with mesh-backed sheeting, making them easy to install, so you can quickly get into your new space and start making the most of it.
While you can debate the merits of glass vs. porcelain vs. ceramic tile all day, you only have to get a gander at the Highland Park Collection to know there's no downside when choosing this resilient and eye-catching tile.
Modern Subway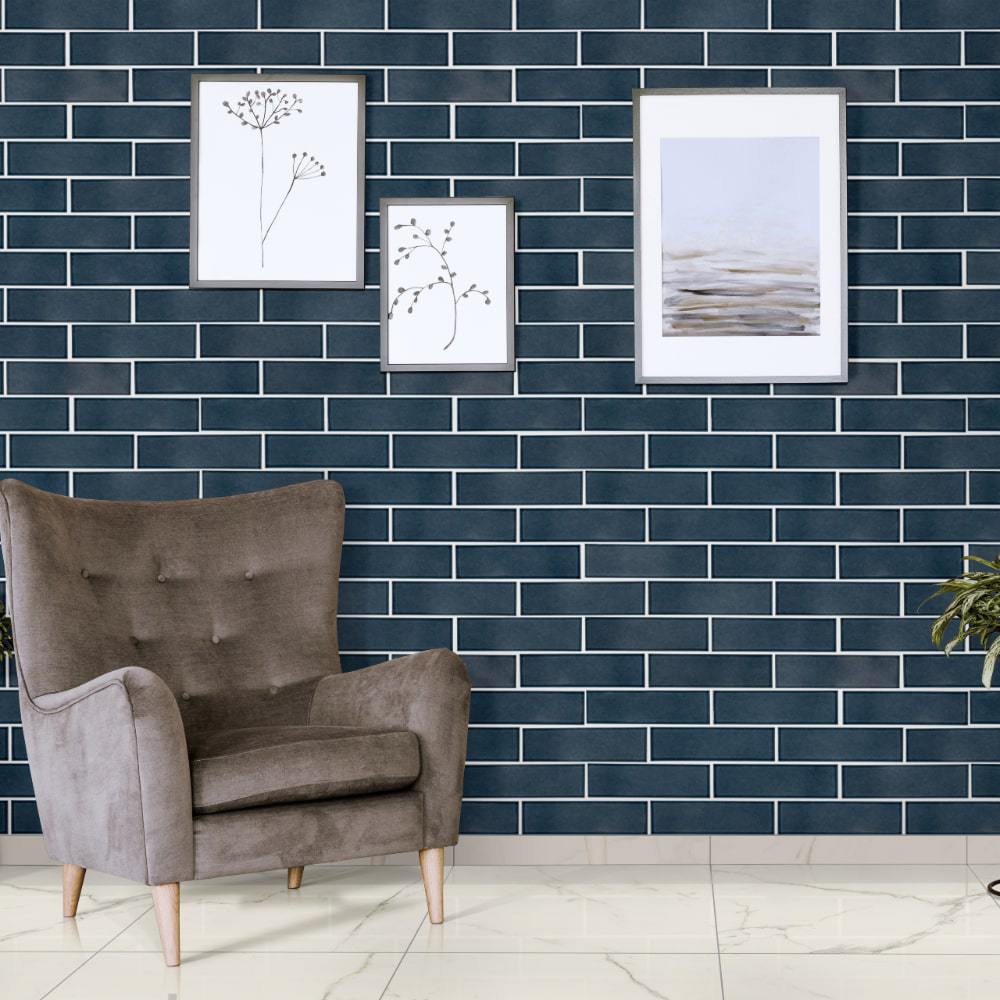 When choosing a tile backsplash, it's hard to deny that certain styles offer timeless appeal. While subway tile is currently enjoying a massive revival, the truth is it never really went out of style.
The trick is to find ways to make this simple, rectangular tile relevant in modern household designs, and there are a few ways to do it. One excellent option is to forego classic white and instead choose a trending color.
New Bay Blue Glazed tile delivers the linear appeal of traditional subway tile but in a muted, royal blue tone reminiscent of dark denim. The watercolor-like finish imbues the tile wall with a soothing, organic feel that ties in nicely with the tranquil hue. It's the perfect complement to a range of natural stone countertops, like Calacatta marble, White Macaubas quartzite, or Black Galaxy granite.
Traditional Beveled Charm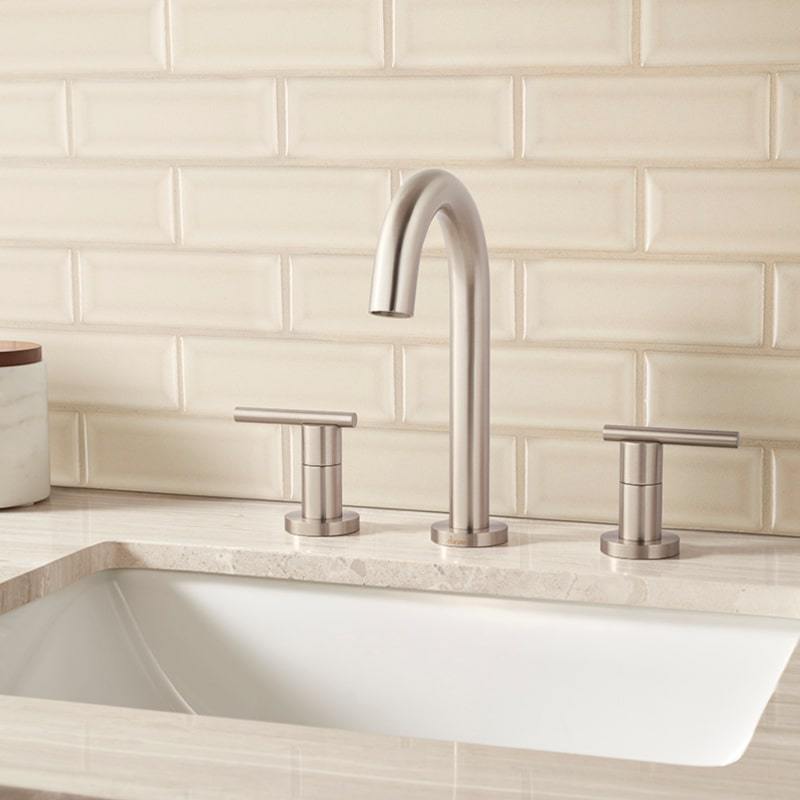 You can't go wrong with versatile Antique White Beveled tile for your kitchen, bathroom, or laundry backsplash. Because of its creamier hue, this tile is an excellent addition to an all-white kitchen or bath — it contributes to subtle color variation and helps to create a sense of depth when paired with brighter white cabinets.
It also looks stunning with wooden elements, natural stone or engineered quartz countertops, and accents like decorative mosaics. The tone makes this tile particularly inviting when used with slightly warmer palettes.
Elevated Arabesque
Whisper White Arabesque tile is an ideal kitchen backsplash tile if you prefer a tonal design, as it adds visual interest through shape and pattern. The bright white also provides a striking contrast in a classic black-and-white design or even a more modern gray-and-white palette.
The intricate shape delivers an old-world charm that goes well with other patterned tiles, such as an encaustic tile inlay backing the stove area. Or, if you've decided to add visual interest through colored cabinetry, this neutral tile could take on a more recessive and grounding role in the design.
Modern Diamond Pattern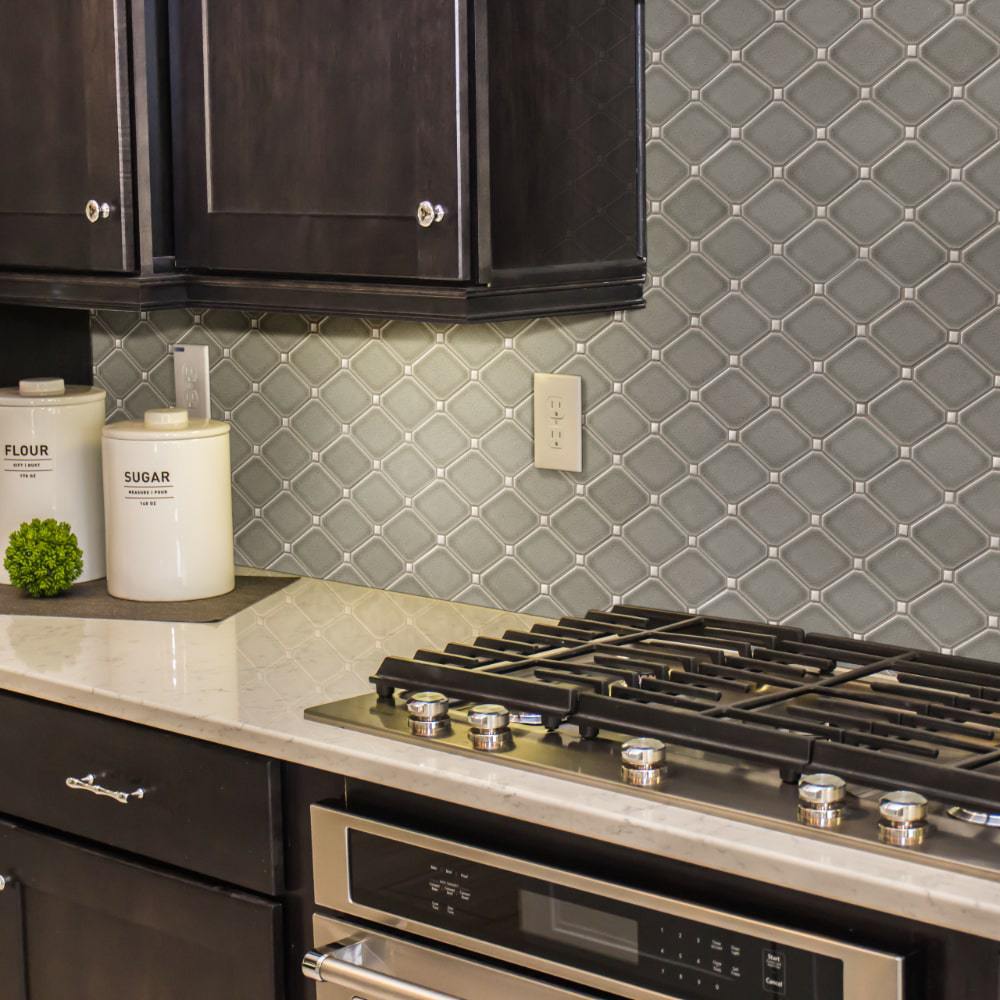 You're sure to love Dove Gray Diamond tile in a warm, mid-tone gray that works well with a modern color scheme for a truly modern take on a classic pattern. This tile blends the best of traditional and contemporary design elements to create a backsplash equally suitable in rustic, elegant, and minimalist homes.
While the neutral tone works beautifully with many other design elements, the diamond pattern, highlighted by small pieces at the corners, adds tons of visual interest. This backsplash tile could stand alone as a focal point or complement other outstanding pieces like a statement stone countertop.
Sophisticated Herringbone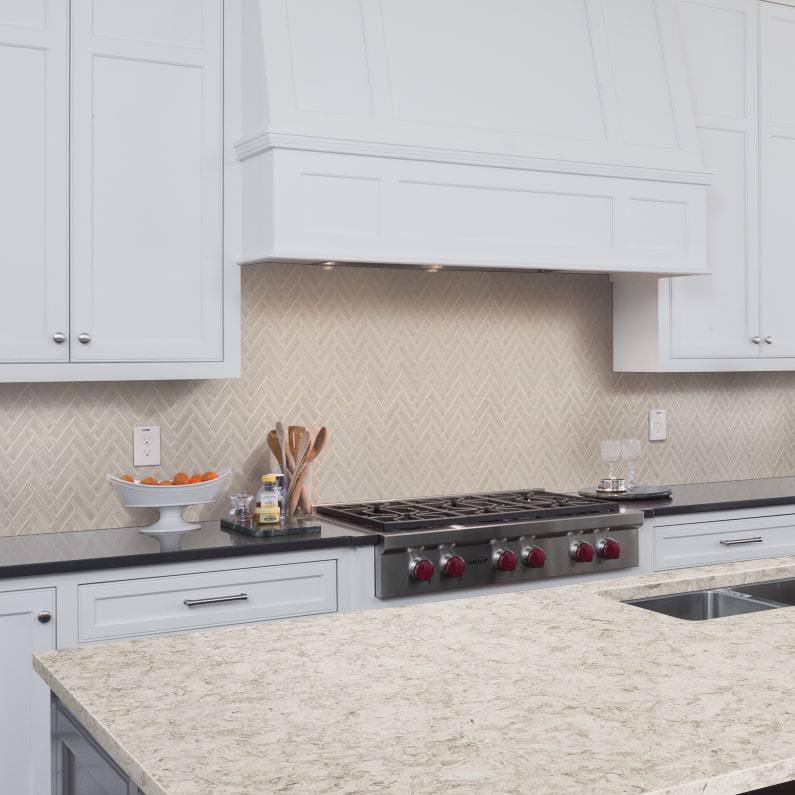 A cool, gray tile doesn't sound like anything to write home about, but MSI takes it to the next level with Portico Pearl Herringbone tile, featuring a herringbone layout that adds richness to the overall design. There's a reason interior designers often turn to the herringbone pattern for modern design — the association with luxury is undeniable.
While you could choose a glass tile to add depth and visual interest to your backsplash, you'll find that this ceramic tile, with its soft, weathered appearance, delivers loads of dimension and personality.
It works as a lovely complement to contrasting kitchen designs, providing a pleasing transition from light upper cabinets to dark lowers. However, the design really shines on large walls, such as a shower enclosure or a surround for a free-standing tub.
Wavy Ogee Pattern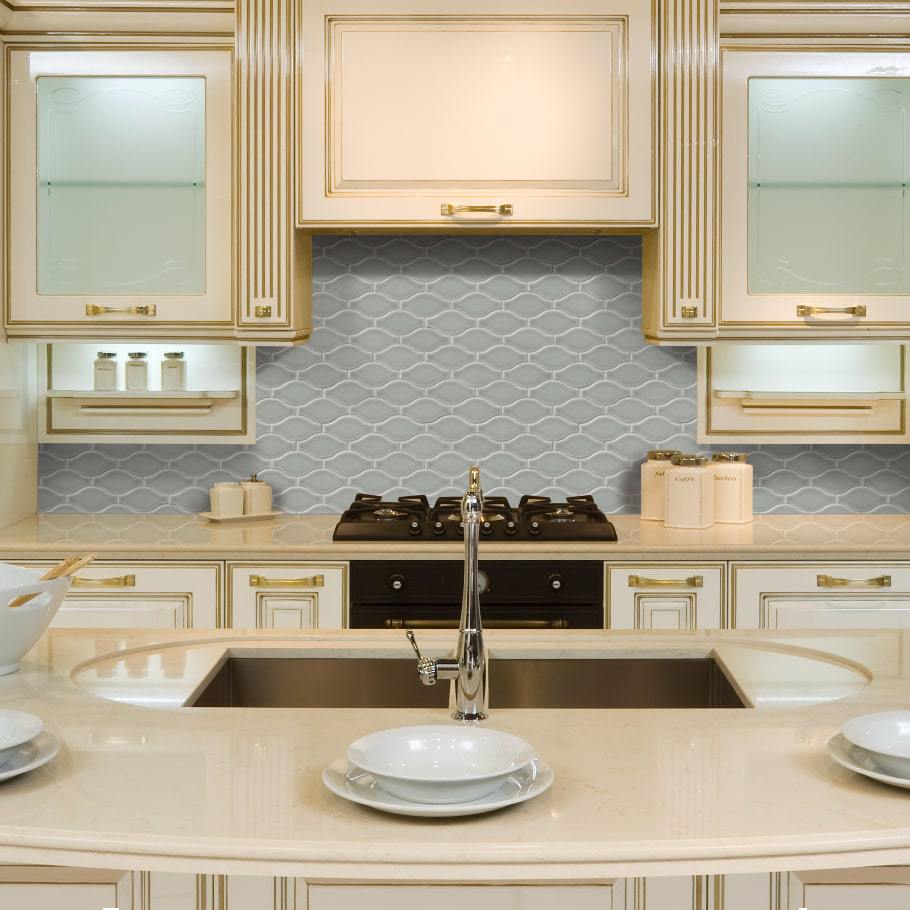 If you love a geometric tile pattern, but you're looking for something a little softer, Morning Fog Ogee Pattern tile strikes the perfect balance. This cool, gray tile in curvy ogee creates the appearance of waves on your wall, imbuing your space with serenity.
It works best with cooler hues like blues, greens, and bright whites, but it could pair well with a range of wood tones, provided they lean on the ashier side. Although it can certainly complement a statement stone counter variety or a bold cabinet color, this tile has enough personality to serve as a focal point.
A Better Way to Brick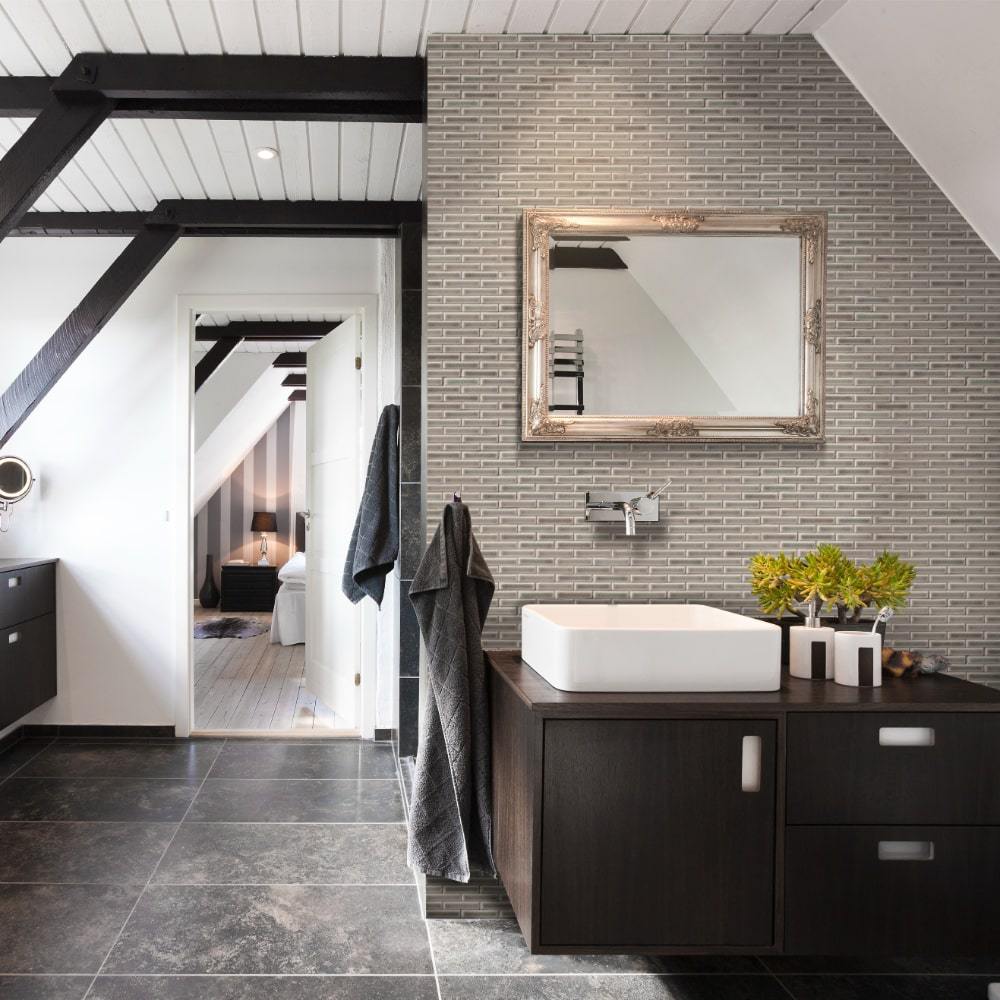 Dove Gray Brick Pattern tile is long, lean, and steeped in personality. Not only is there color variation among tiles, lending large spaces an air of the organic, but the crackle finish over mid-tone to darker gray provides added visual interest on closer inspection.
This neutral pairs with pretty much any cabinetry and counter surface you can imagine, and it looks right at home next to modern stainless steel appliances.
When it comes to finding the best mosaic pieces to update your home and create beautiful, long-lasting backsplash surfaces, MSI's durable and attractive Highland Park Collection delivers the outstanding value and longevity you expect.
Don't hesitate to contact us by virtual chat with any questions or find an authorized dealer near you.