Porcelain Tile Is Taking Over The Design World
April 03, 2018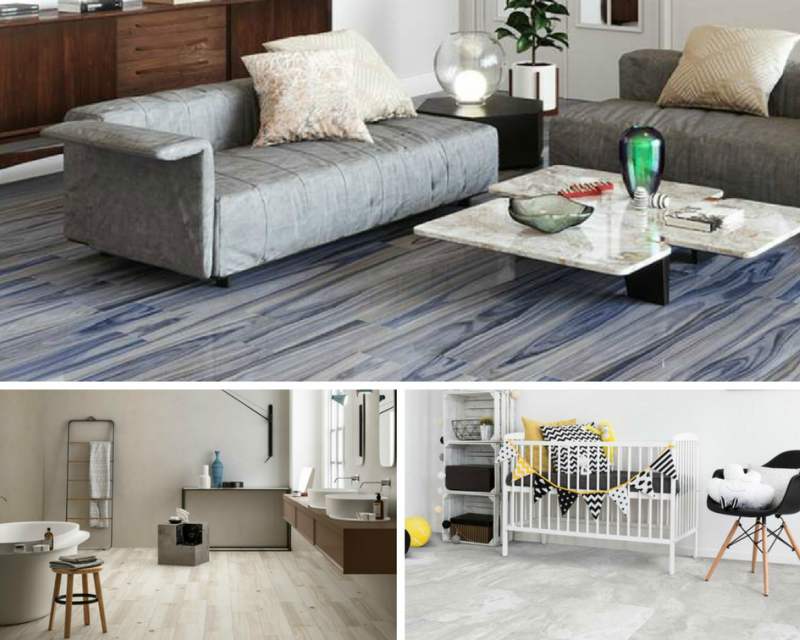 Porcelain tile is one of the biggest home decorating trends of 2018, available in so many colors and styles that your head will spin. And just when you think the array of porcelain flooring is exhausted, MSI's creative staff comes up with another look that mimics fussier materials found in nature.
We know you'll love MSI's new porcelain tiles. And why not? Porcelain is a durable as it is beautiful.
Porcelain wood look tile gives you all the warmth and variation as real wood, but it doesn't warp or scratch like real wood can. Porcelain flooring also is easy to maintain. There's no annual sealing or frequent chipping. Just damp mop your porcelain flooring once a week, or whenever something spills, and your floor looks like new. Porcelain tile also is affordable, a nice plus for a tile that can resemble everything from marble to exotic woods. Take a look at these MSI, porcelain tile offerings.
Dove Havenwood Porcelain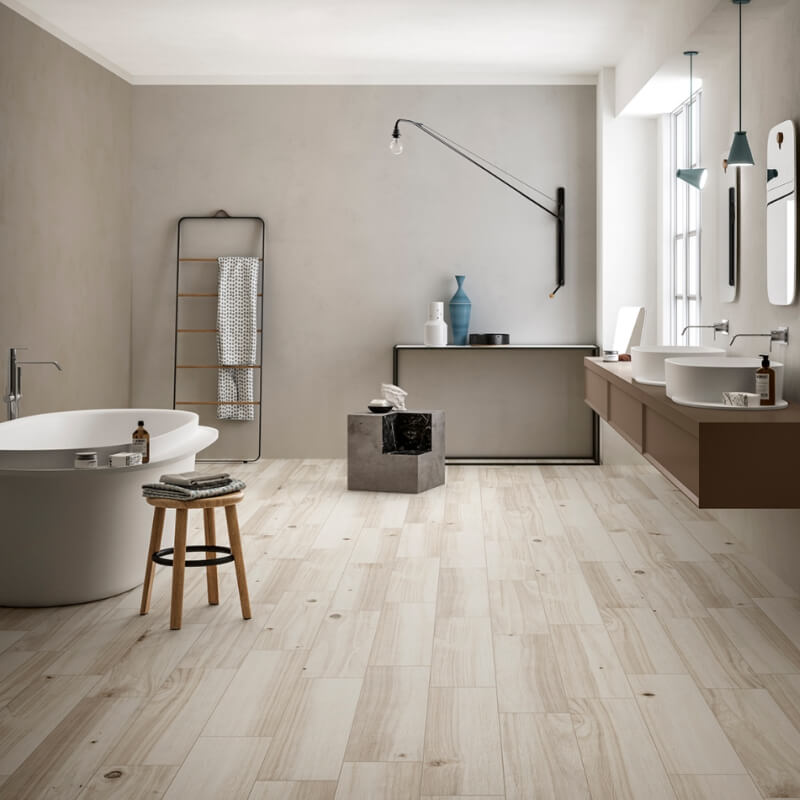 Featured: Dove Havenwood Porcelain
Dove Havenwood is a porcelain wood look tile in soft muted tones that are at once warm and elegant. This Italian import comes with a matte finish and is available in 8x36-inch planks and 12x15-inch chevron mosaics. The porcelain tile creates stunning floors in kitchens, baths, and laundry rooms where water spills and moisture can wreck other types of flooring.
Bruno Upscape Porcelain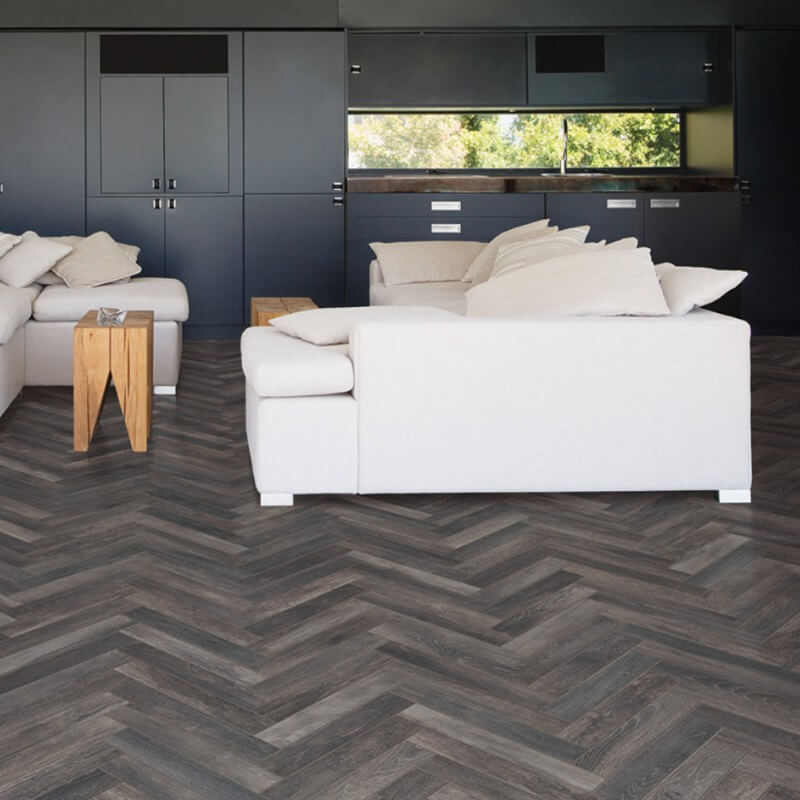 Featured: Bruno Upscape Porcelain
Bruno Upscape is a porcelain wood tile in dark brown tones that are rich and delicious. At first Bruno Upscape looks like it would look best in a rustic décor. But the deep colors also work well in a contemporary environment and show off light-colored furnishings. Consider this impressive tile when planning flooring and accent walls in family rooms, kitchens, offices, and baths.
Statuary Eden Porcelain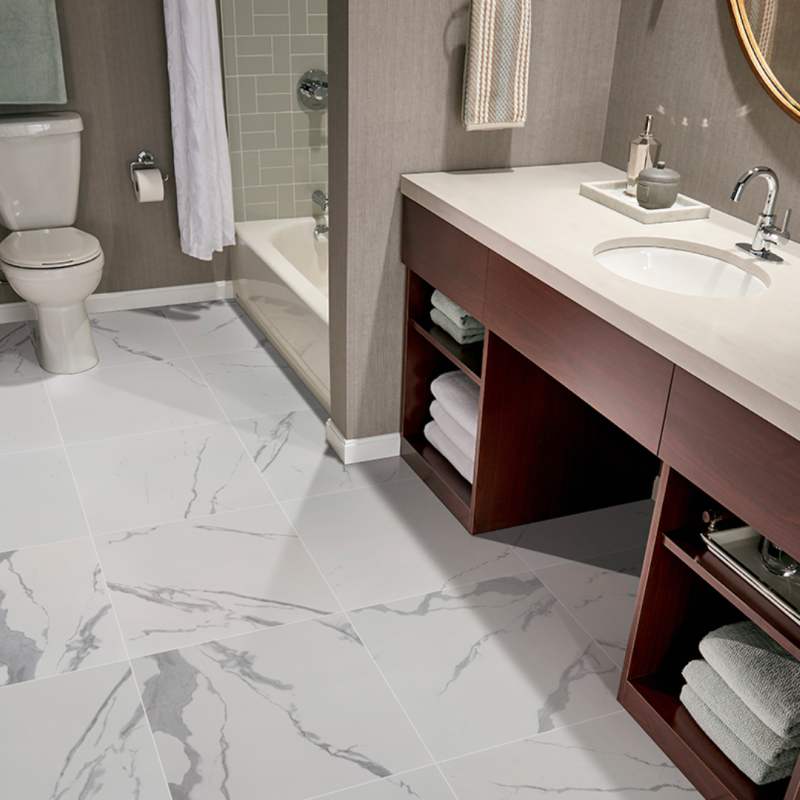 Featured: Statuary Eden Porcelain
Statuary Eden beautifully mimics marble but isn't as fussy and delicate as that natural stone. This porcelain tile comes in a variety of sizes, including the large-format sizes that are so popular these days. The gray veins on a white background are a sophisticated choice for countertops, floors, showers, and backsplashes.
Exotic Blue Dellano Porcelain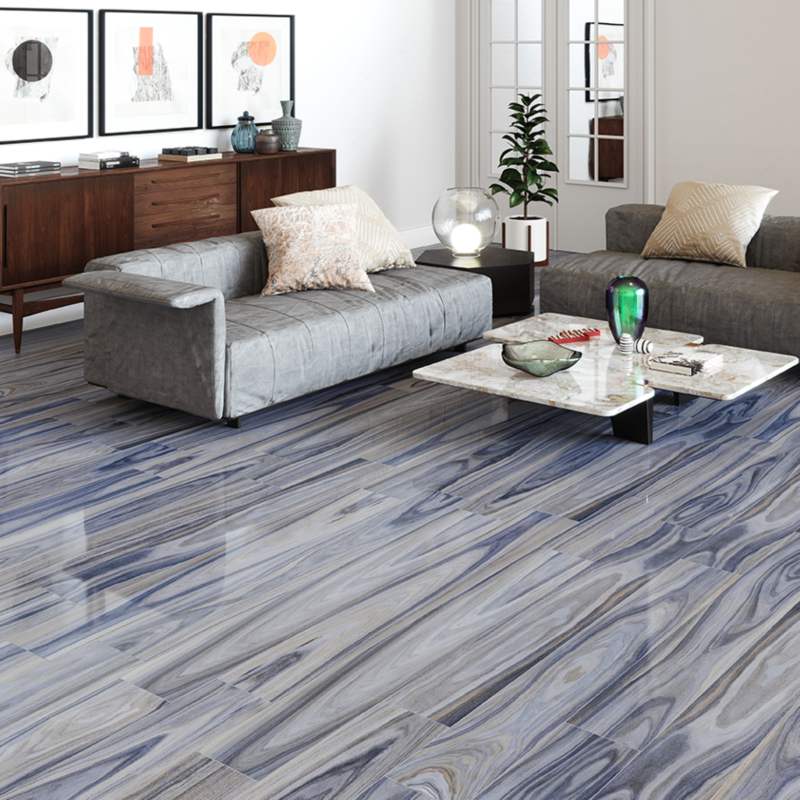 Featured: Exotic Blue Dellano Porcelain
True its name, Exotic Blue Dellano is a breathtaking porcelain tile that combines steely grays and blues that look like natural hardwood grains and even sand swirling in an azure sea. These exotic tiles from Spain have rectified edges and are sure to steal the show when installed on floors and accent walls.
Grey Antico Porcelain

Featured: Grey Antico Porcelain
Grey Antico features a range of off-white-to-grey hues that look alive with swirls that mimic the grains of natural stone. The tiles are polished and available in large format, 36x36-inch sizes. The subtle colors will work well as flooring and backsplashes in white kitchens. The tile also will stand up to high traffic in entryways and whatever your kids can throw at it during bedroom and family room play.
Can't get enough of MSI products? Take a look at MSI's new products page, which will fuel your imagination and provide affordable flooring choices.
READ MORE ABOUT THE DIFFERENT TYPES OF PORCELAIN TILE
Porcelain Tile Isn't Going Anywhere
Porcelain Tile, Look Of Vein-Cut Travertine