Is White Backsplash Tile A Good Idea?
August 24, 2018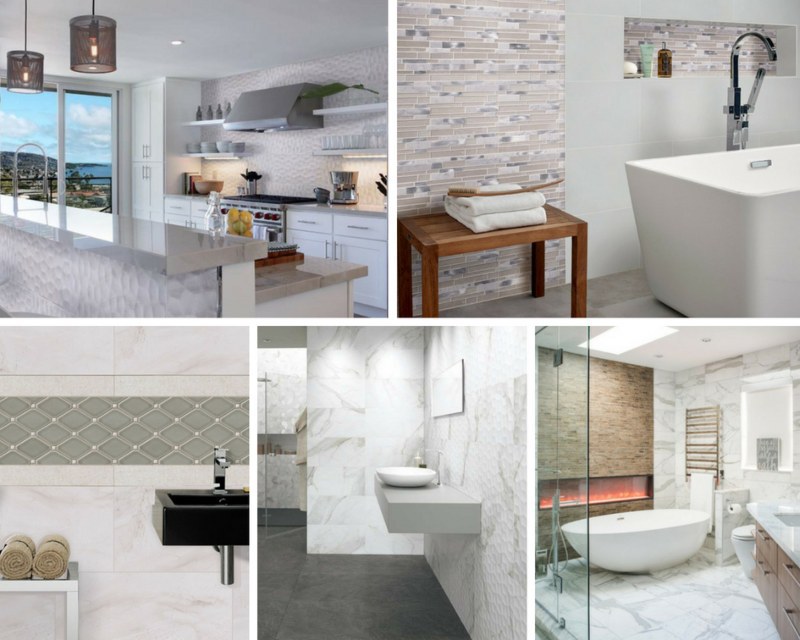 White tile in kitchens and bathrooms has always been a popular choice, which seems a bit strange when you consider the fact they're the most-used rooms in the home — and constantly exposed to potential stains! Still, it's a classic style that's here to stay, regardless of the risks. Wouldn't it be nice to be able to use white backsplash tile anywhere with complete confidence?
You can — with white ceramic tile. Modern glazed ceramic tile is more durable than ever, with a surface that's impervious to water. That means it repels stains too. They're a cinch to clean, and can be printed in such a wide variety of patterns and even textures that your white tile bathroom makeover ideas, or dream kitchen designs, are sure to suit your lifestyle as well as your personality.
The Adella Collection from MSI is one of the newest ceramic tiles to hit the market. It's available in a smooth, satin finish, or with modern 3-D patterns that add luscious texture. Both are crafted with a long-lasting, realistic marble look. Adella tile is perfectly suited to create the ultimate white tile backsplash designs.
Adella Viso Calacatta Satin 12x24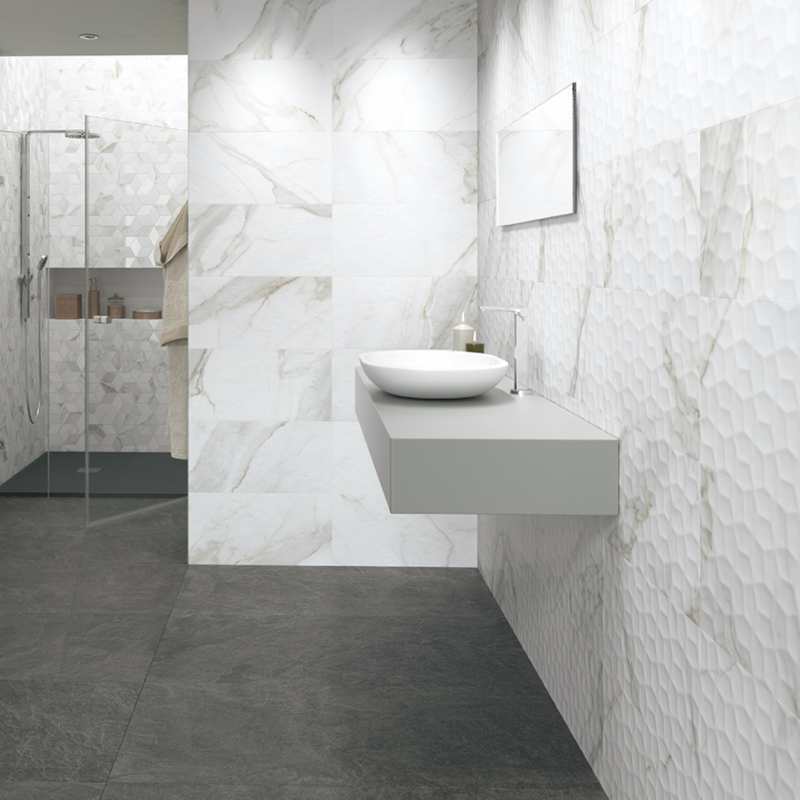 Featured: Adella Viso Calacatta 12x24 Satin Ceramic Tile
Say goodbye to boring, flat wall tiles. Adella Viso Calacatta Satin is the ideal trifecta: elegant gold-and-gray marble veining, a silky-smooth matte finish, and a ripple texture. Despite its delicate beauty, you need not worry about splashes, splatters, or stains because this backsplash tile easily wipes clean. Try it as an accent in combination with other tiles in the Adella collection!
Adella Calacatta Satin 12x24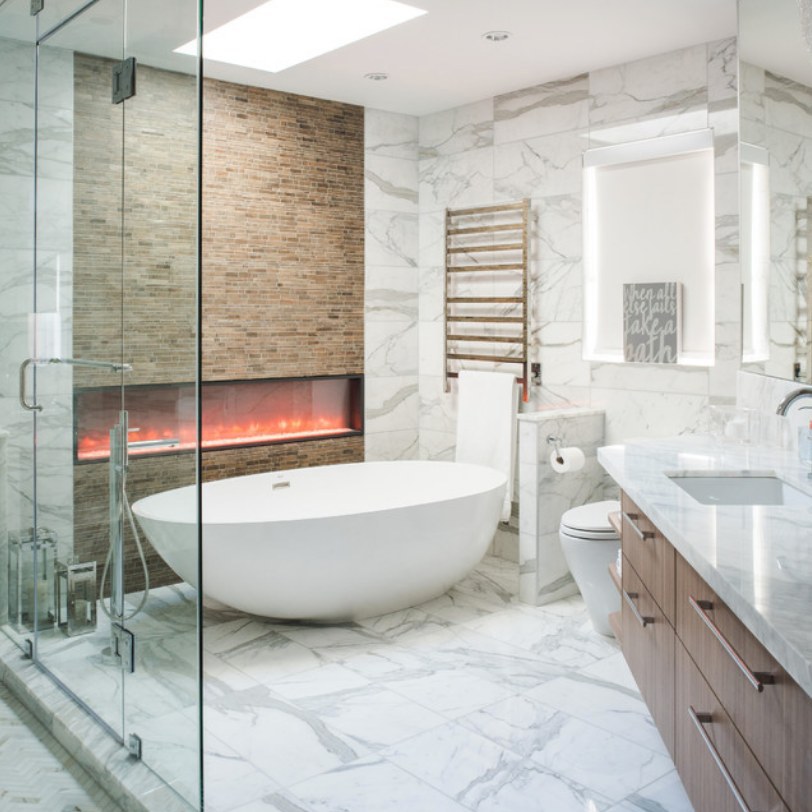 Get this look with MSI's Adella Calacatta 12x24 Satin Ceramic Tile (Photo Credit: Houzz)
The pure luxury of a marble bathroom is hard to match. Natural marble, however, is sort of a diva — it's vulnerable to stains, scratches, etching, and water damage. Plus, it needs constant upkeep. Large-format Adella Calacatta modern tile was made for wet places like your shower stall, or even the backsplash in the kids' bathroom.
Adella White 12x24 Satin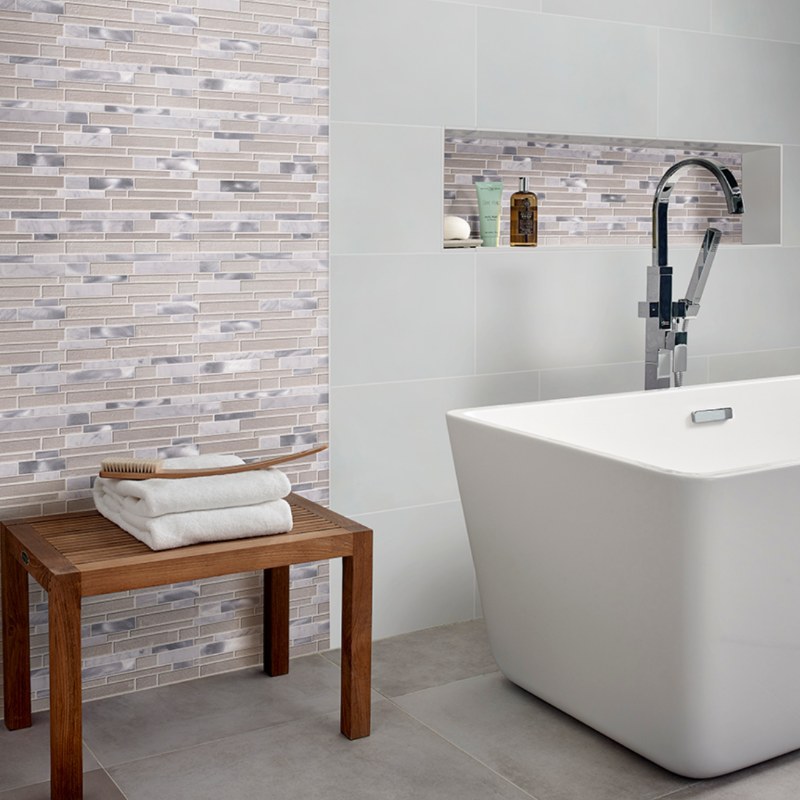 Featured: Adella White 12x24 Satin Ceramic Tile
Plain white tile offers a minimalist beauty. You could enjoy Adella White 12x24 Satin on its own as backsplash tile, or as a complementary backdrop to dramatic fixtures and tile mosaics. Either way, you'll have no worries about keeping that simple white surface simply pristine. It's not shown, but like the other colors, Adella White is available in a 3D ripple texture.
Adella Viso Gris 12x24 Satin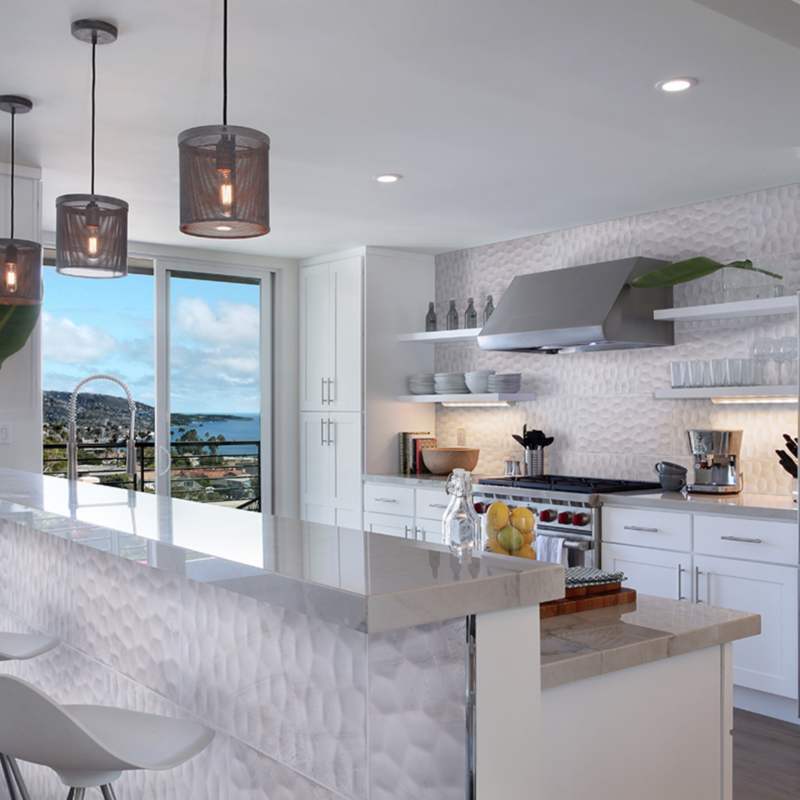 Featured: Adella Viso Gris 12x24 Satin Ceramic Tile
The delicate waves of Adella Viso Gris and a sleek, contemporary kitchen design are a match made in heaven. However, it's a very pale gray, nearly white, so should you install this type of backsplash tile if you're kind of a messy cook? Go for it. Don't let the textured matte finish fool you; cleanup is a breeze.
Adella Gris 12x24 Satin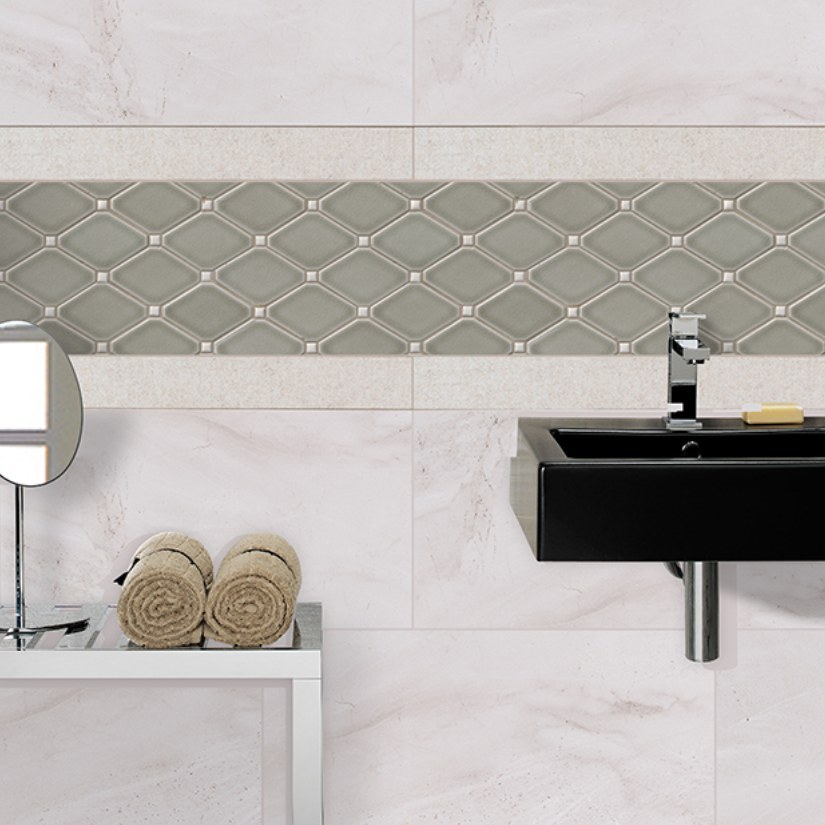 Featured: Adella Gris 12x24 Satin Ceramic Tile
Simple, elegant marble-look Adella Gris ceramic wall tile is versatile enough to go anywhere, with any decorating style you desire. But one of our favorite ways to use it is with an intricate tile mosaic accent strip. Use matching grout, and the large-format tile appears nearly seamless.
After admiring these sophisticated bathrooms and kitchens, it's easy to understand why homeowners keep going back to white backsplash tile. White tile is delightfully minimalistic, while also serving as a showcase for creative accents. With the Adella collection, whether you prefer the smooth or textured look, you can have a classic look that's totally carefree.
READ MORE ABOUT MSI BACKSPLASH TILE
Kitchen Backsplash Ideas With Mosaic Tiles
Must-See Marble Backsplash Tile For Kitchen And Bath