Kitchen Backsplash Ideas With Mosaic Tiles
July 11, 2016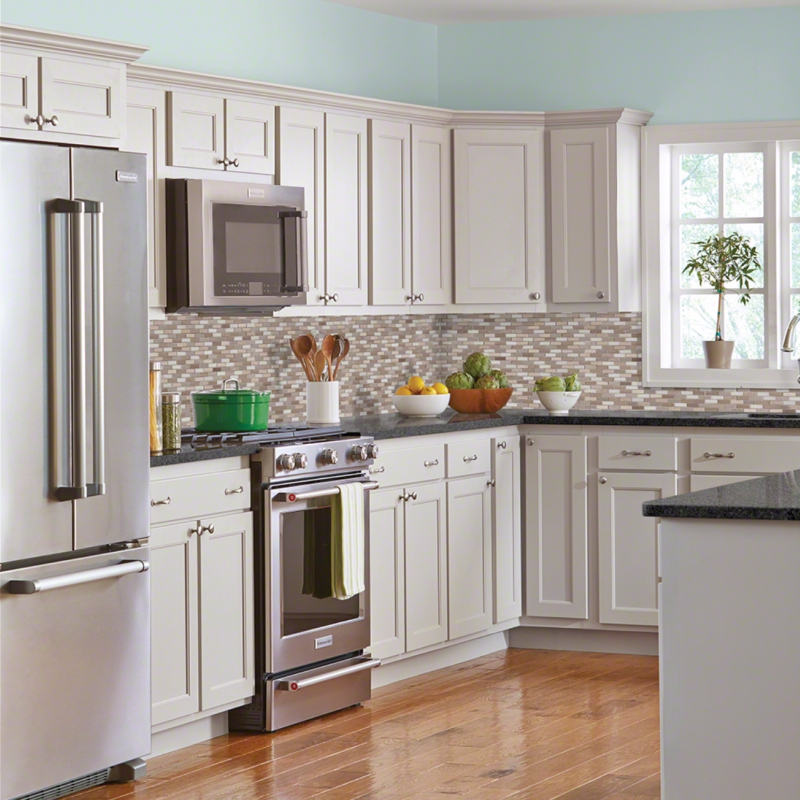 The right mosaic details and accents can create a cohesive and eye-catching kitchen design. But when it comes to choosing the perfect backsplash tile for your brand-new or remodeled kitchen, the options can seem endless. Whether you want to create character with a mix of tiles and mosaics, add color to a neutral space, or inject a punch of personality, you'll want to select details that work with the style of the room and draw attention to the right features.
MSI offers a helpful Backsplash Tile Guide that includes a wide variety of backsplash designs and materials. To help you get started, get inspired by one of these four design choices for your traditional, transitional, or contemporary cooking space.
A Classic Twist on Texture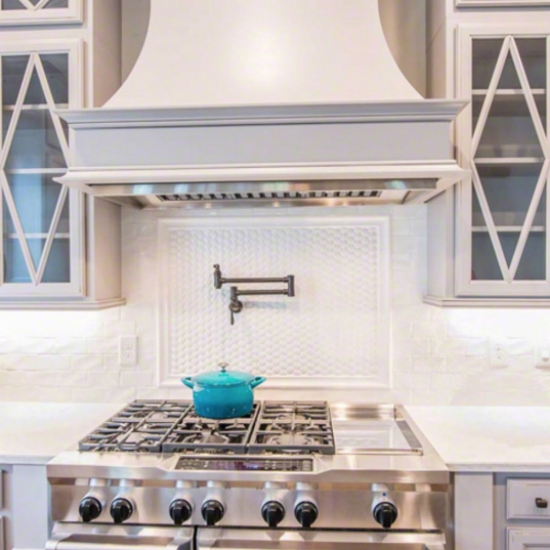 Featured: Whisper White Arched Herringbone, Whisper White 3x6 Tile, Whisper White 2x6 Crown Molding
Tile placement can artfully accent architectural features in your kitchen. For a traditional kitchen, consider creating a picture frame with your mosaics. Three different types of tile make up this beautiful art-like feature. Glazed ceramic subway tiles make up the majority of the backsplash, while crown molding tiles perfectly frame out the textured herringbone pattern. The resulting white backsplash looks incredibly elegant, and the overall effect draws attention to the spectacular hood range and the surrounding glass kitchen cabinet doors.
Taking Design to a Higher Level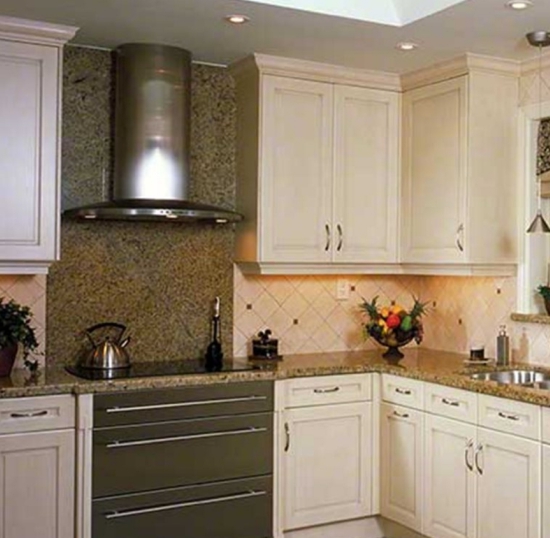 Featured: Durango Cream 4x4 Tumbled Travertine, Butterfly Gold Granite
To accentuate high ceilings or a feature like an amazing range hood, take your design as high as possible. This transitional kitchen features a mix of modern elements—sleek stainless steel, granite countertops, and smooth cabinet drawers with traditional cabinetry and natural stone backsplash tiles. Extending the granite from the countertops to behind the appliance highlights the range hood and exhaust, turning it into a focal point. The rest of the design remains neutral—the tumbled travertine backsplash similar in hue to the cabinets—while the diamond-shaped pattern of the square wall tiles emphasizes the vertical installation of the granite slab.
A Dramatic Diamond Focal Point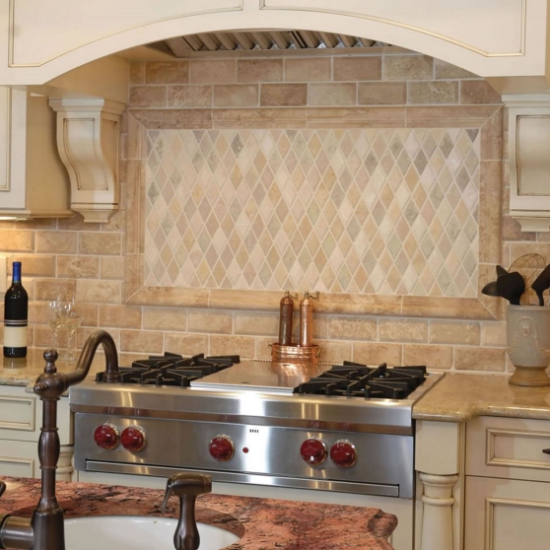 Featured: Tuscany Ivory 2x4 Travertine, Durango Cream Rhomboid Travertine
This Tuscany-inspired kitchen features honed and beveled ivory travertine tiles that surround a framed backsplash with dainty tumbled rhomboid tiles. Like the white-framed backsplash feature, this design blends different sized tiles, but the diamond-shaped natural stone mosaic tiles provide more color variance, creating higher impact and drama. Make your high-end stovetop the focal point by extending the horizontal-framed backsplash as wide as you can.
Modern Mosaic Tile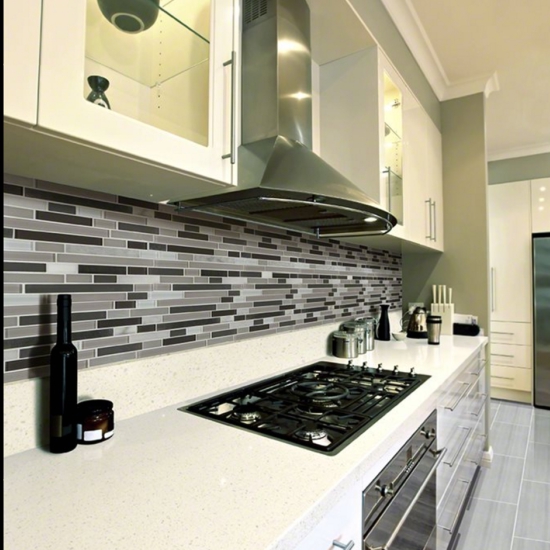 Featured: Keystone Blend Interlocking Pattern, Frost White Quartz
For a seamless look from countertop to backsplash, extend the quartz surface by adding a short four-inch backsplash. This compact version is more budget-friendly than a full quartz backsplash. This modern kitchen design goes one step further by adding a graphic element with interlocking tiles. The mix of marble with gray and blue glass tiles gives this mostly white kitchen a punch of color and texture, and the horizontal lines elongate the area and emphasize the width of the room.
Remember, when choosing materials and installations, the sky's the limit. Mosaic backsplashes are beautiful in their own right, but can also serve the important functions of tying your design together and drawing attention to your favorite kitchen features. Get started on your own kitchen plan by checking out MSI's Backsplash Tile Guide.
READ MORE ABOUT MSI BACKSPLASH TILE
Is White Backsplash Tile A Good Idea?
Must-See Marble Backsplash Tile For Kitchen And Bath