Imagine Your Outdoor Dream Space With Our Stacked Stone Visualizer
February 10, 2020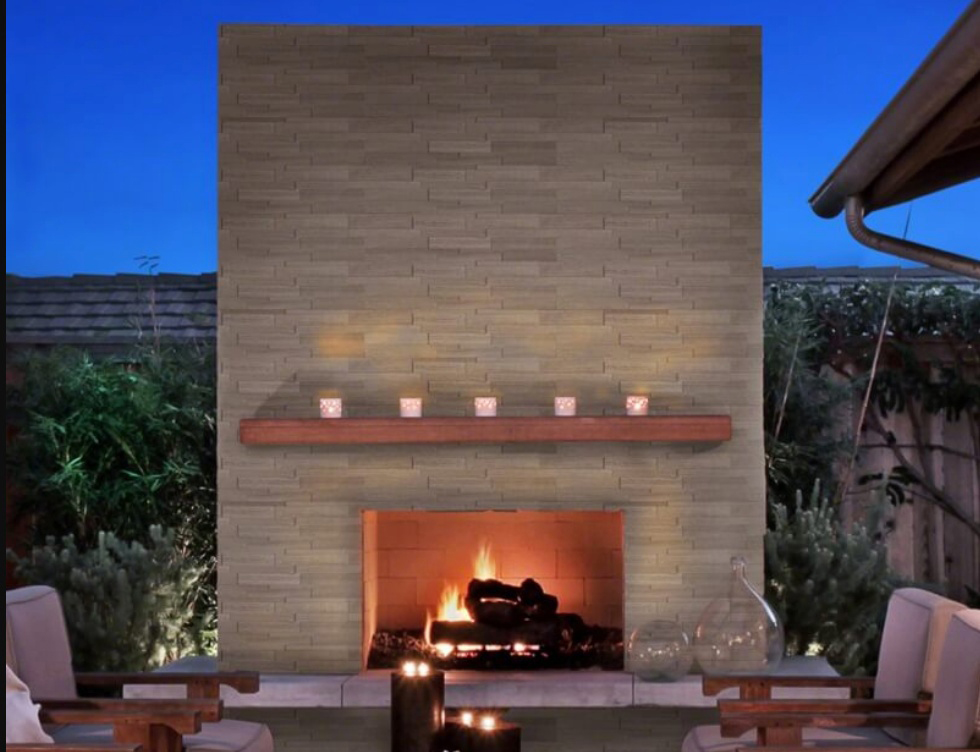 When a design comes together perfectly, it looks completely effortless — but getting that professional, aesthetically pleasing look with stacked stone in an outdoor space takes a lot of work and preparation. Homeowners who have enlisted the help of a professional designer know that the bulk of their services revolved around that behind-the-scenes research, planning, and mockups. The actual creation is the easy part!
MSI has created a way for homeowners to plan their new outdoor spaces in a way that's convenient, simple, and best of all, free to use. Our Stacked Stone Visualizer lets you try out the many stacked stone veneer options in a realistic application, along with other design elements. It gives you a much better idea of the finished look than you'd get from just looking at a static photograph or a stacked stone veneer sample.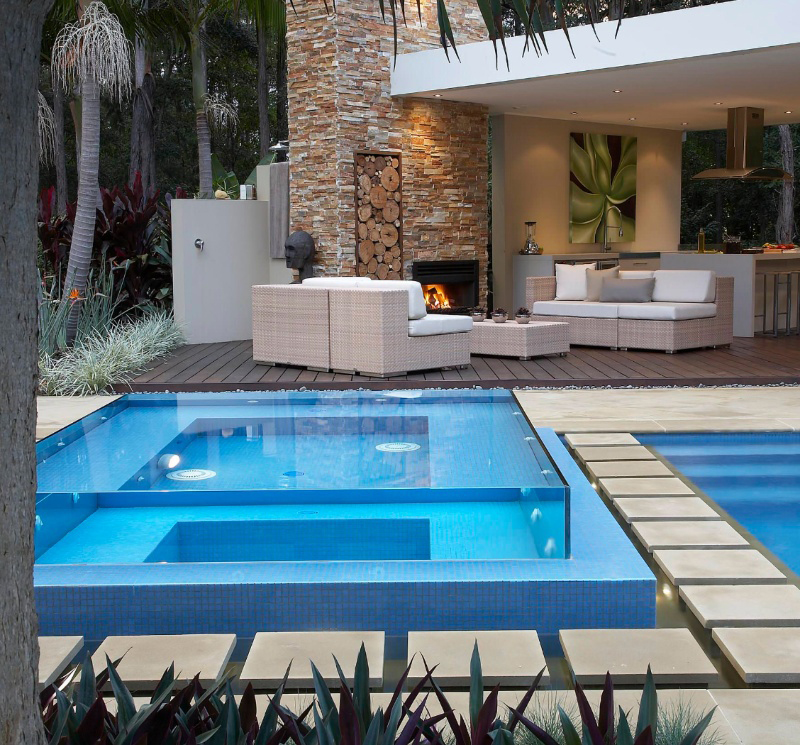 Consider the following benefits of planning and creating virtual mockups for exterior home design.
Easier Visualization
Did you know that some people have serious difficulty mentally visualizing an image? It's a phenomenon known as aphantasia, and can also involve other senses such as hearing. Many of us have this challenge in varying degrees, so creating a mockup of the finished design could be the only way to "see" it before making a final decision.
Experimentation
Virtual mockups let homeowners try out new stacked stone ideas without any financial commitment. There's no worry about making mistakes, and you can be as creative as you like.
Availability of Materials
There's no limit to the amount of "inventory" available for your use. You can try out every single stacked stone material, pattern, and color without spending a dime.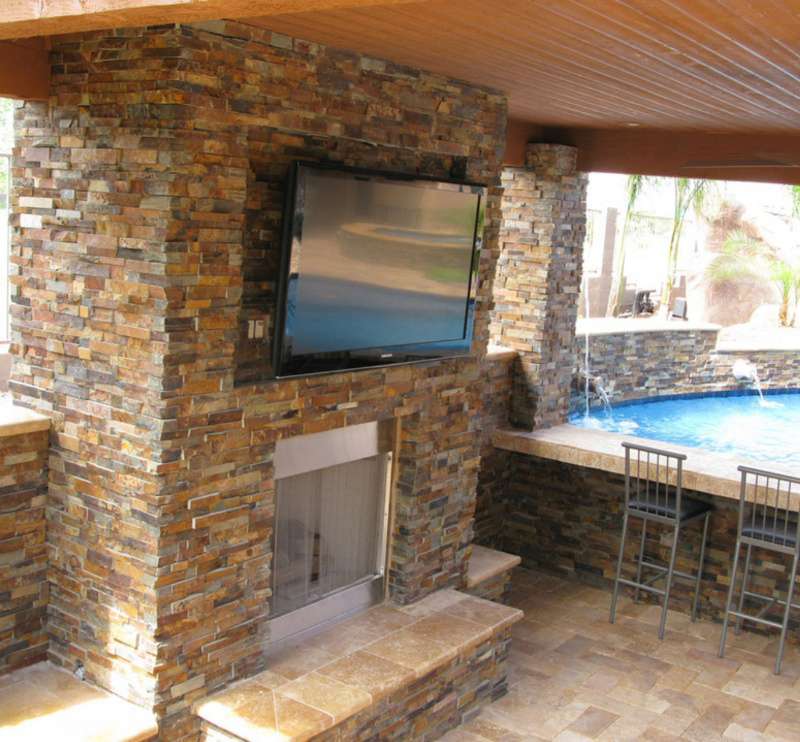 Speed
In the past, designers used sketches, look boards, and even models to create a final plan for the project. A virtual mockup is much faster, condensing a process that used to take days or weeks into an hour or two.
Avoiding Errors
With a design mockup, it's easier to spot weaknesses in the design, and ideas that are impractical. You can avoid errors that could delay the project or add significant costs for extra materials and labor.
Planning a Budget
A virtual mockup helps homeowners calculate how much material is needed for the project, as well as compare the costs of two or more options. That way, there are no surprises as the project progresses, and you know how much stacked stone veneer to order so you won't run out.
Collaborating With Others
It's important that you and your partner or other family members agree on the design choices. Sometimes people disagree over a design simply because they can't completely envision it. A mockup helps you affirm and explain your vision to others.
Design processes such as sketches and even virtual mockups used to be available only to professional designers. Now, however, the Stacked Stone Visualizer, as well as MSI's other Visualizer tools, are freely available to the public. Just visit our website and follow the easy instructions.
Although the Stacked Stone Visualizer is an important part of creating your dream design for your outdoor space, it's not the only tool you should be using. We recommend a few ideas and steps to take before, during, and after using the visualizer so that you can be totally confident of your choices. You don't want to miss out on the perfect design possibility because you've never seen anyone use it!
Here are some suggestions to make choosing your new stacked stone easier:
• Take a look at your current space and consider what you like and don't like about it. You may even want to take photos to study from all angles.
• Consider how the area will be used — is it a family fun space or will it be primarily used for entertaining and relaxing? Will it be used more during the evening or daytime?
• Compare different design aesthetics —for example, you may choose a modern, contemporary style, a traditional design, or a natural "rustic" look. You may even be inspired by Italian or Mediterranean influences. MSI has a stacked stone option that's perfect for any style you choose! Also consider how this design aesthetic will complement the rest of your house's exterior.
• Look around at online resources and print magazines for inspiration, and save your favorites in a folder or scrapbook. Take your time; this step may take weeks or even months. This step is especially important for people who "don't know what they like" going in.
• Get a piece of graph paper and draw a layout for your space. With a few measurements, you should be able to create a scaled drawing in which you can place items like seating, fire features, raised garden beds, outdoor kitchens and grills, and more. Be sure to leave plenty of space for people, too.
• Create a "wish list" for everything you would like to incorporate in the project if money were no object.
• Use MSI's Stacked Stone Visualizer to start developing the final design and get a realistic idea of the budget you'll need to bring it to life.
• Consider where you can save money on materials or design elements, and which items you're willing to splurge on. Will you eliminate the marble backsplash so you can spend more money on the stacked stone fireplace?
• You may construct your dream outdoor space in stages over months or even years. Investing in materials and labor gradually may help you afford elements you might otherwise have to compromise and eliminate.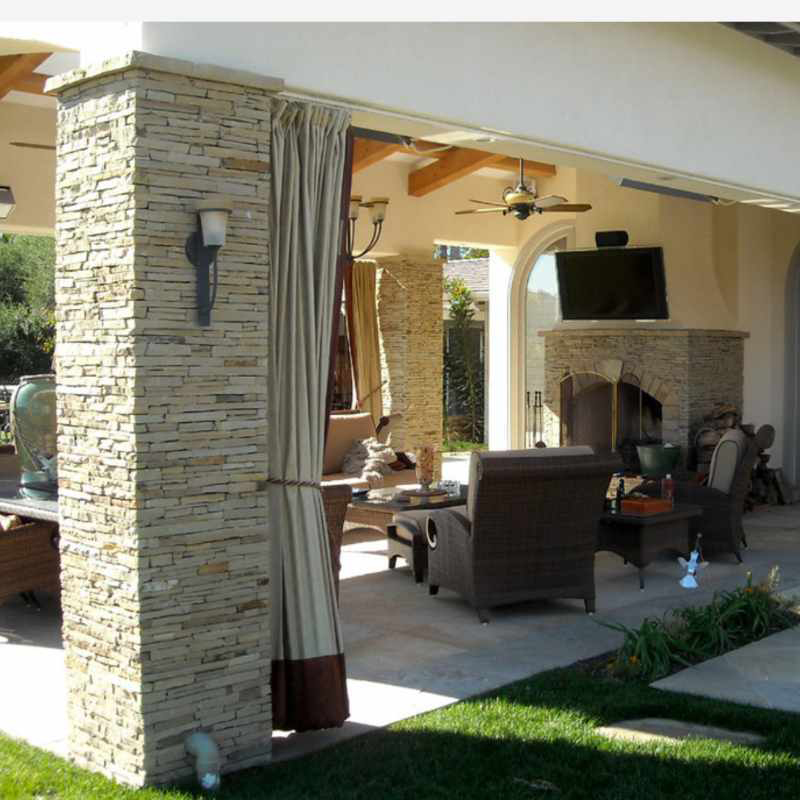 Homeowners today have more freedom and more options than ever before when it comes to designing the ideal outdoor space on their property. With more options, however, the process can be more complicated, and being able to visualize the final, completed project is crucial to making the right decisions. MSI's Stacked Stone Visualizer can help you with plans that once required an expensive professional designer — and you'll have a lot of fun along the way.