Tile Style: Weighing The Pros And Cons Of Marble Tile In The Bathroom
January 31, 2018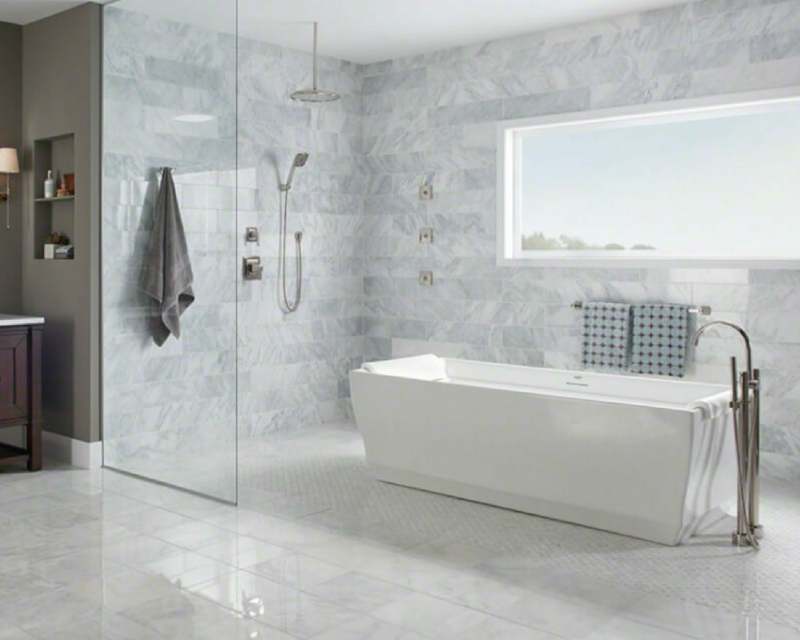 Marble has been prized for centuries and continues to be one of the most desired materials in the world. From the palaces of Ancient Greece to modern-day mansions, marble has taken its place as a design classic in the most luxurious of homes. And now, with the many marble tile options available from MSI, this timeless natural stone is more affordable and accessible to homeowners than ever.
However, despite marble's glittering reputation, you may have reservations about including marble in your bathroom design. If so, read on to find out more about the pros and cons of marble tile. Then you'll be ready to decide for yourself if this one-of-a-kind material is right for you.
Nothing quite compares to the beauty of marble. This natural stone is well-known for its elegant veining patterns. These range from bold striations reminiscent of wood grain, to delicate, lace-like patterns. Still, marble isn't without its vulnerabilities.
Marble floors feel wonderfully soft underfoot. But this softness comes with an increased porosity, and that can lead to discoloration. This can be an issue, particularly in wet areas where standing water can absorb, staining marble flooring.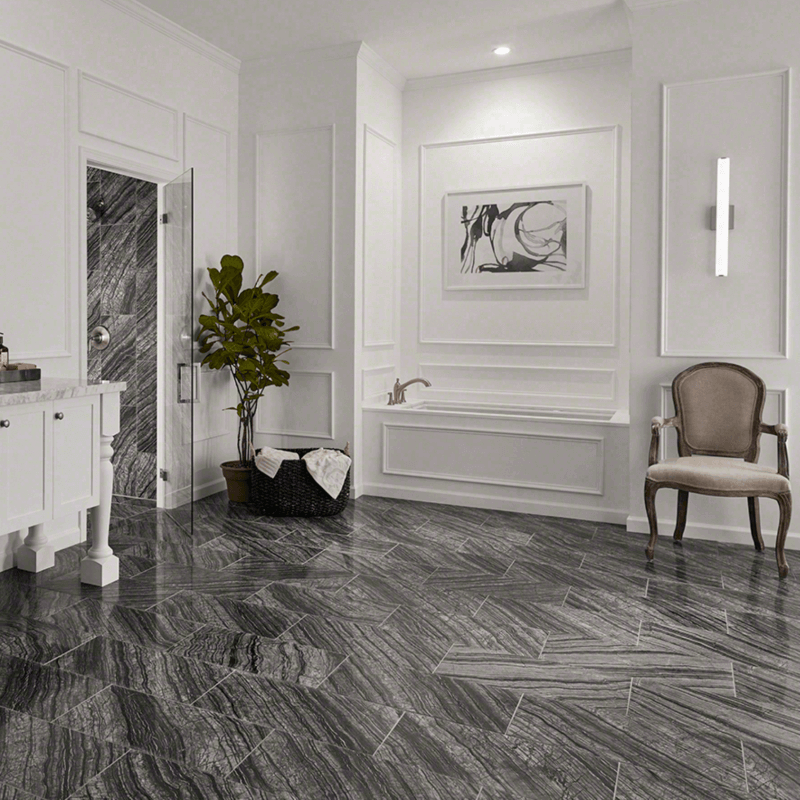 Featured: Black Oak Marble
The good news is that you can limit the risk of staining by sealing your marble each year. This upkeep may be too much for some homeowners, but for others, it's a small price to pay for the elegance of marble.
Another option is to consider using to conceal any appearance of discoloration, such as this rich Black Oak Marble tile, above, from MSI. The striking, undulating pattern of this charcoal gray and black tile makes an unmistakable statement in any bathroom.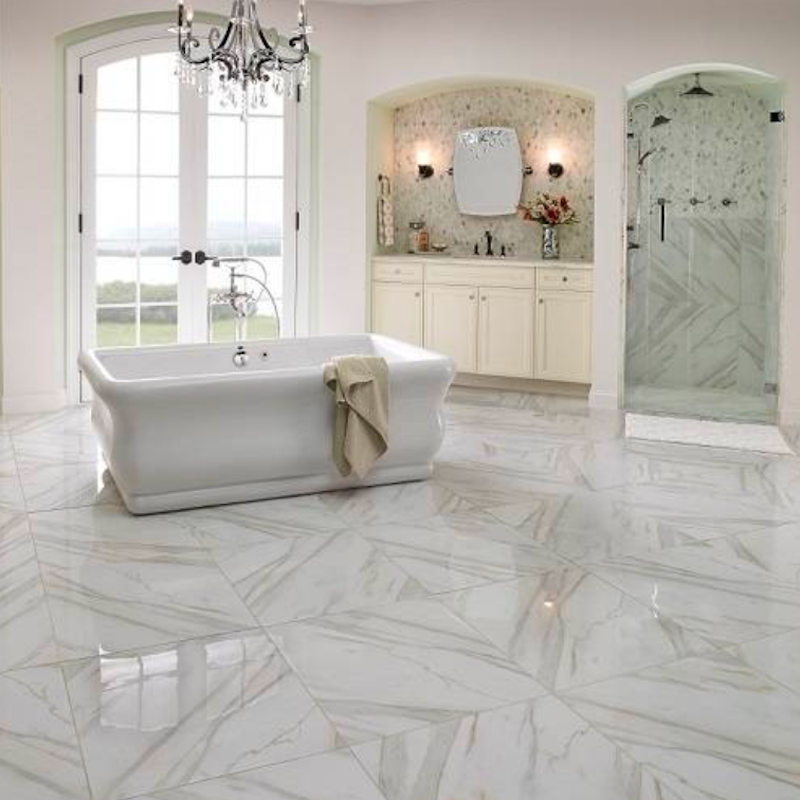 Featured: Calacatta Pietra Porcelain
Another alternative to marble tile in the bathroom is durable marble-look porcelain tile. These tough, stain-resistant tiles effortlessly replicate the look of marble, but without the maintenance. For example, Calacatta Pietra Porcelain tile recreates the look of expensive marble, with its creamy white background and free-flowing gray and brown veins.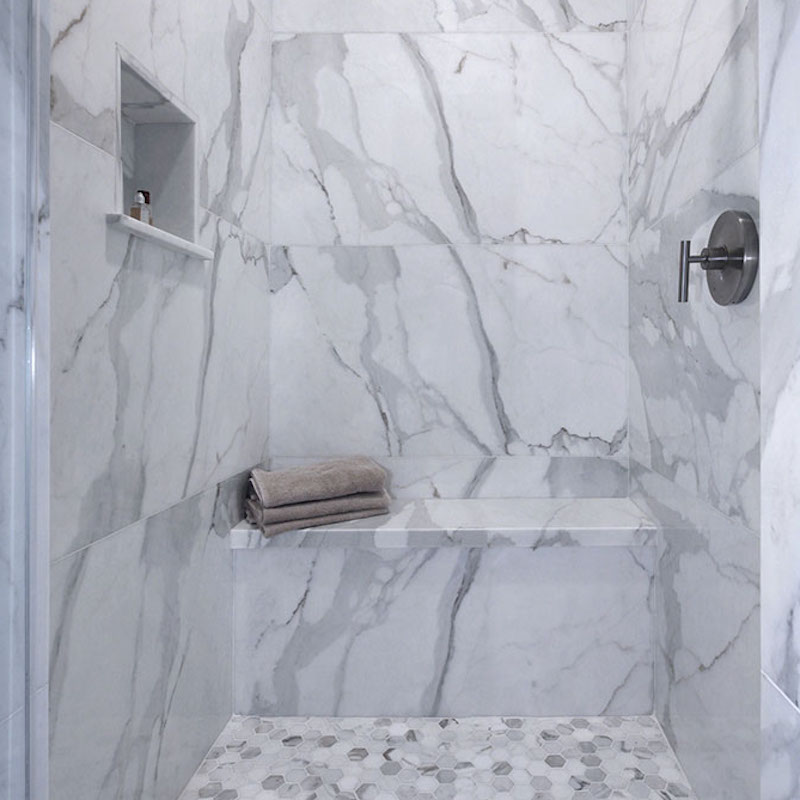 Featured: Calacatta Gold Marble shower surround and Greecian White 3" Marble Hexagon Mosaic flooring
However, for some homeowners only the real thing will do. After all, porcelain tile can't fully capture the essence of natural stone. For them, there's Calacatta Gold Marble from Italy and Greecian White 3" Marble Hexagon Mosaic tile. Its pure white background and distinctive gold veining is iconic, and the epitome of luxury. Plus, because marble is a completely natural product, each individual tile will be unique to your bathroom design.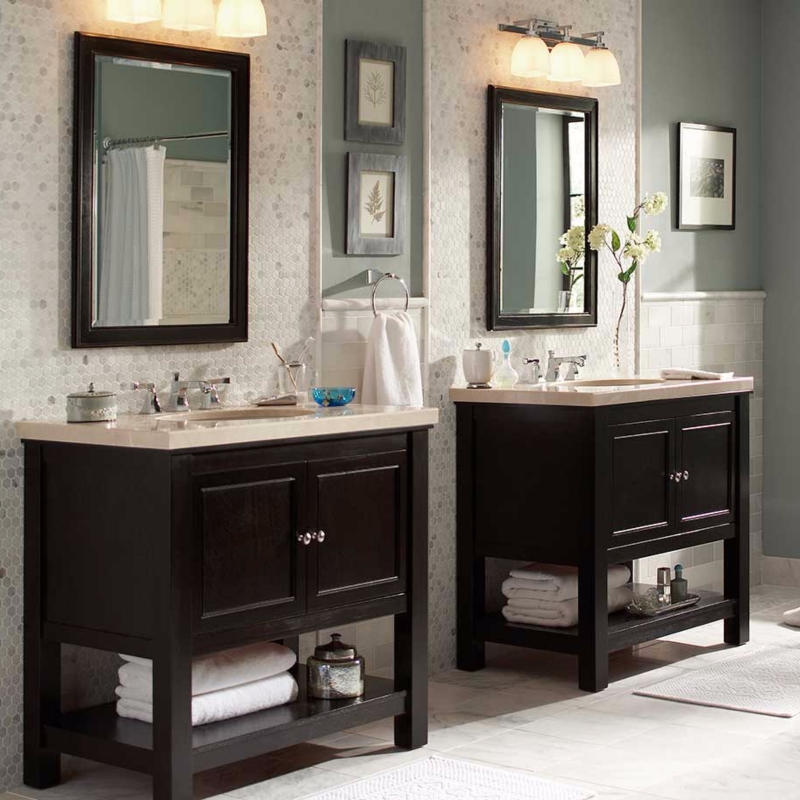 Featured: Greecian White 1" Hexagon Marble Mosaic
There's no shortage of amazing options with marble tile. Create gorgeous tile flooring or shower surrounds with Greecian White 1" Hexagon Marble Mosaic tile, which comes prearranged on a convenient mesh backing. Or perhaps you prefer the dynamic look of Telaio 2" Hexagon Honed Marble Mosiac, grey mosaic accents providing an elegant contrast.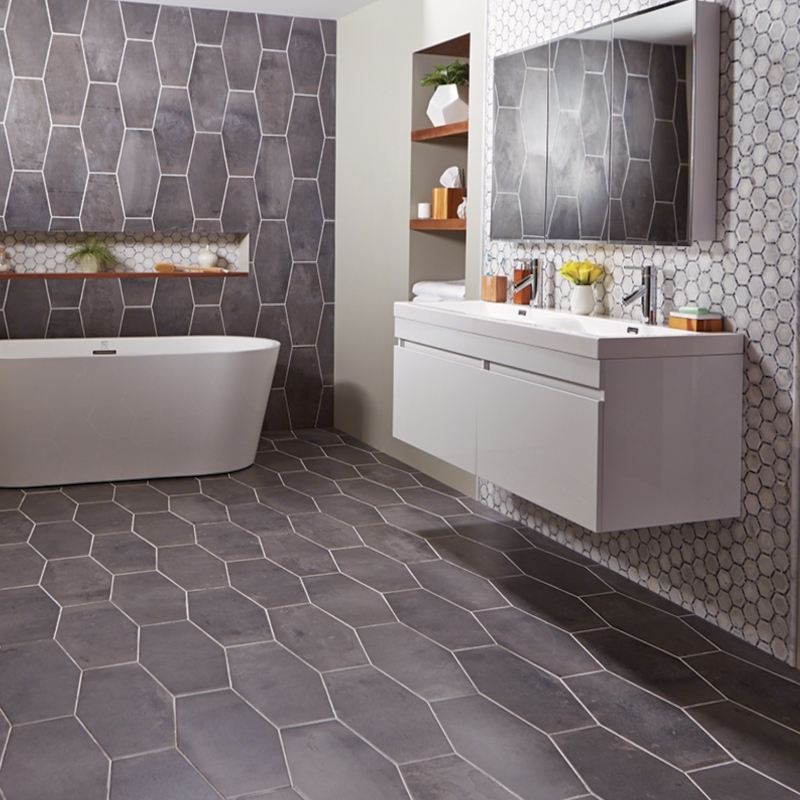 Featured: Telaio 2" Hexagon Honed Marble Mosaic backsplash
With the payoff of marble's one-of-a-kind beauty, many homeowners decide that a bit more maintenance and upkeep is well worth the effort. Still on the fence? Check out even more beautiful, luxurious looks with marble tile from MSI.