Mosaic Monday: Sparkling Ideas With Glass Subway Tile
August 18, 2018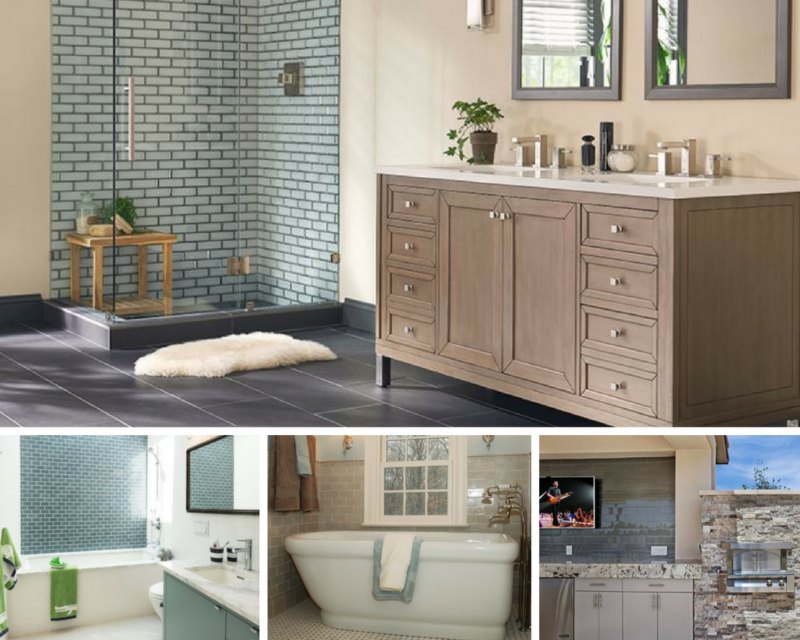 Whether you're remodeling a bathroom or building an outdoor kitchen, it's important to choose design elements you'll love for a long time. Subway tile is still one of the go-to classics that work with just about any style. But, instead of selecting traditional ceramic, opt for glass subway tile for a modern interpretation of the timeless look. The shimmering material and various color options will add a fresh, clean component to your indoor or outdoor room. From tub surrounds to backsplashes, here are some of our favorite sparkling installs using glass subway tile.
Contemporary Tub Combo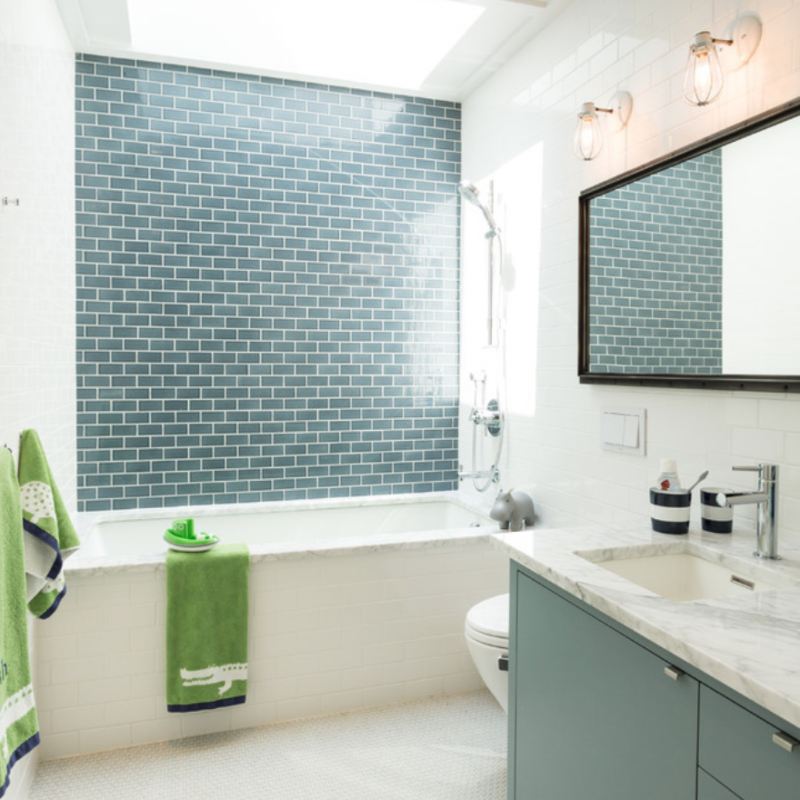 Recreate this look with MSI's Harbor Gray Subway Tile (Photo Credit: Houzz)
You don't have to surround your entire tub and shower in modern tile. Instead, this contemporary bathroom features Harbor Gray as a feature wall. The 3x6 glass subway tile comes in this new gray color from MSI, and the white grout brightens up the tile and emphasizes the classic pattern even more. It gives off the vibe of an old brick wall but in a new and modern color and material.
Chic Farmhouse Shower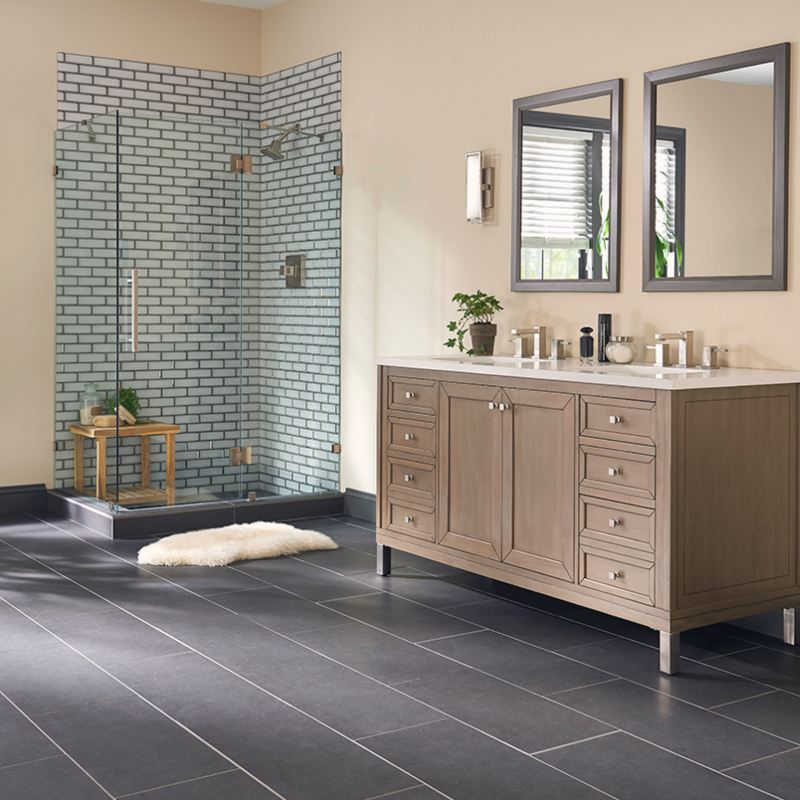 Featured: Ice Bevel Subway Tile
This master bathroom features a beautiful combination of textures and patterns, but it's definitely the shower that draws the eye to it thanks to the beautiful Ice Bevel. The 2x6 crystallized glass tiles come in a soft gray background with 12 chips per sheet, but it's the darker edges that not only give it more character but also tie in with the dark gray flooring and gray-framed mirrors.
Traditional Tub Surround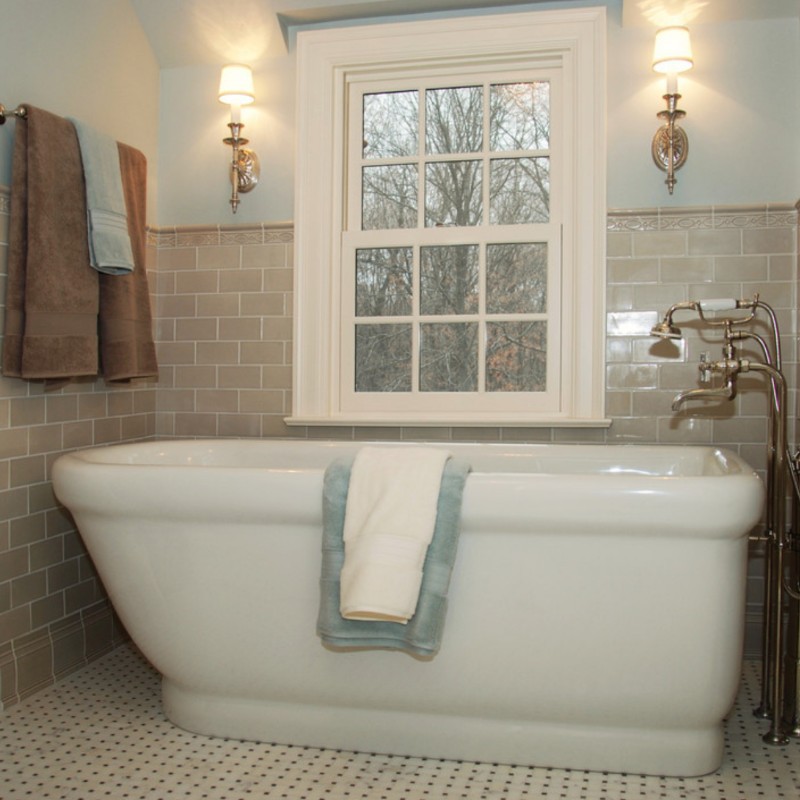 Recreate this look with MSI's Starlight Subway Tile (Photo Credit: Houzz)
Of course, you can use classic subway tile in a traditional design like this relaxing bathroom. The enormous stand-alone tub is surrounded by wall tile in Starlight. The picturesque window will flood the small space with natural light, and the beige glass will sparkle when hit by the filtered sunlight. The 3x6 tiles with eight chips per sheet are installed two-thirds up the wall not only as a beautifully contrasting background to the white tub, but they also help protect the walls from any splashes.
Modern Backsplash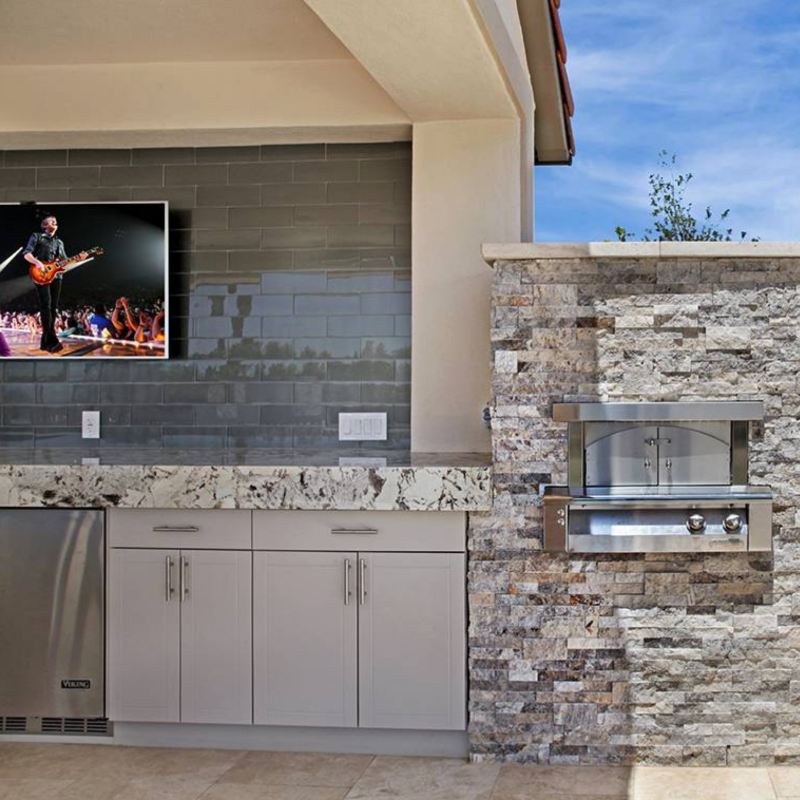 Featured: Metallic Gray Glass Subway Tile
It was a bright idea to install Metallic Gray backsplash tile in this outdoor kitchen. The combination of clean lines, textured stone finishes, and the shiny crystallized glass tiles result in a high-end, designer look that reflects the natural sunlight. The mid-tone grays and the larger 4x12 size add to the modern flair and also provide a soothing backdrop to watch anything from sports to concerts.
Luxurious Backsplash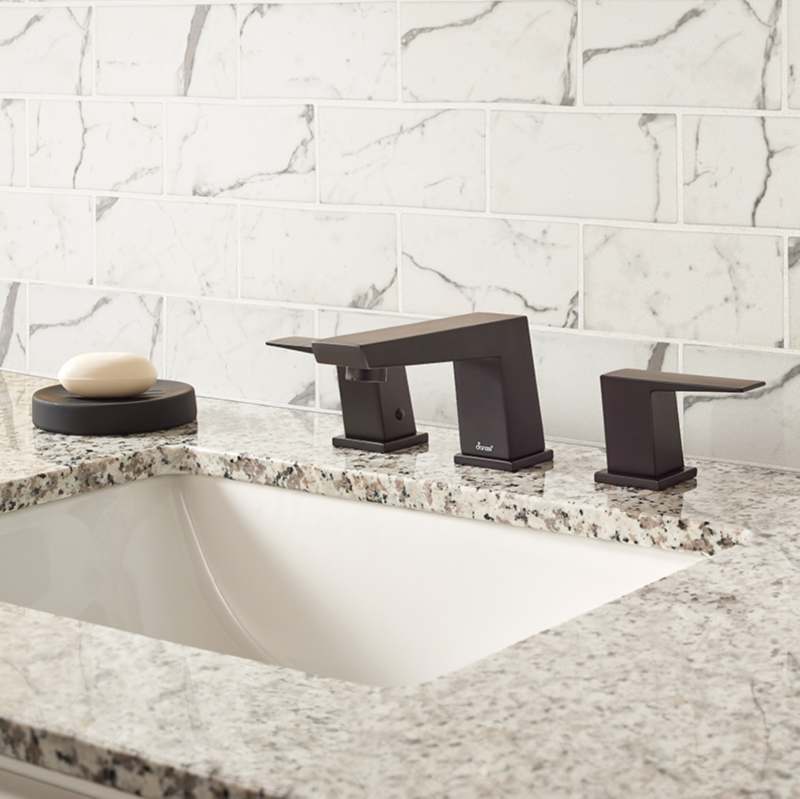 Featured: Statuario Celano Glass Subway Tile
Once you find out about inkjet glass tile, you might just think it's the perfect choice for creating a stunning kitchen backsplash or bathroom. Statuario Celano is a recycled-glass mosaic with six chips per sheet, but it's the marble-like pattern with a soft white background and gray veining that give it the timeless feel. Although the coloring is nice and bright, the glass finish is sure to make this bathroom sparkle even more.
These are just some of our favorite rooms that showcase glass subway tile in new and fresh ways. MSI offers a wide range of shimmering looks you'll fall in love with! Check out the MSI page dedicated to glass tile to find ones that inspire you.