Tips From The Trade: The Secret To Perfect Corners With Stacked Stone Veneers
May 04, 2017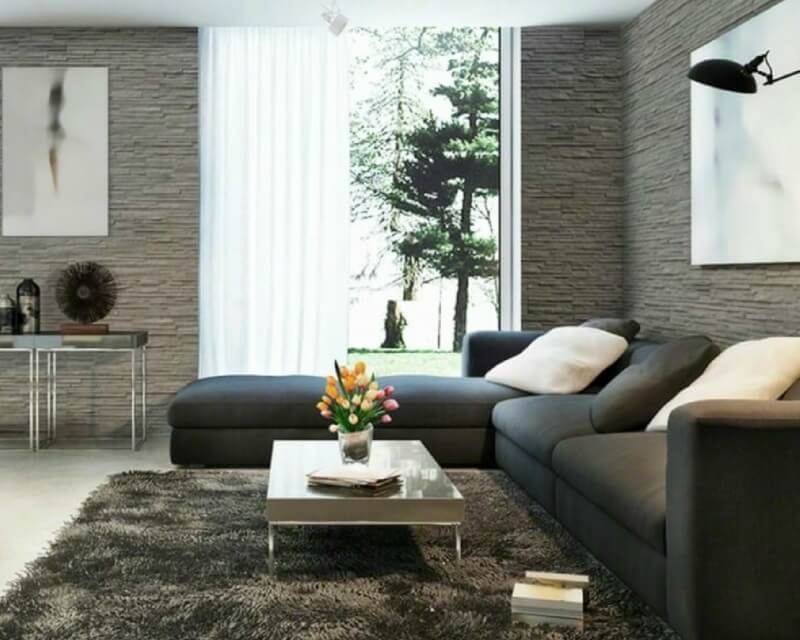 Have you ever seen (or done) that DIY project that doesn't turn out quite right? Many homeowners start out with great intentions, certain that they understand every step of the job, confident that the results will be professional – for example, a stacked stone veneer installation with perfect, seamless corners.
Let's be honest: That corner is the first thing people will notice, and if it's not right, you'll regret the whole project.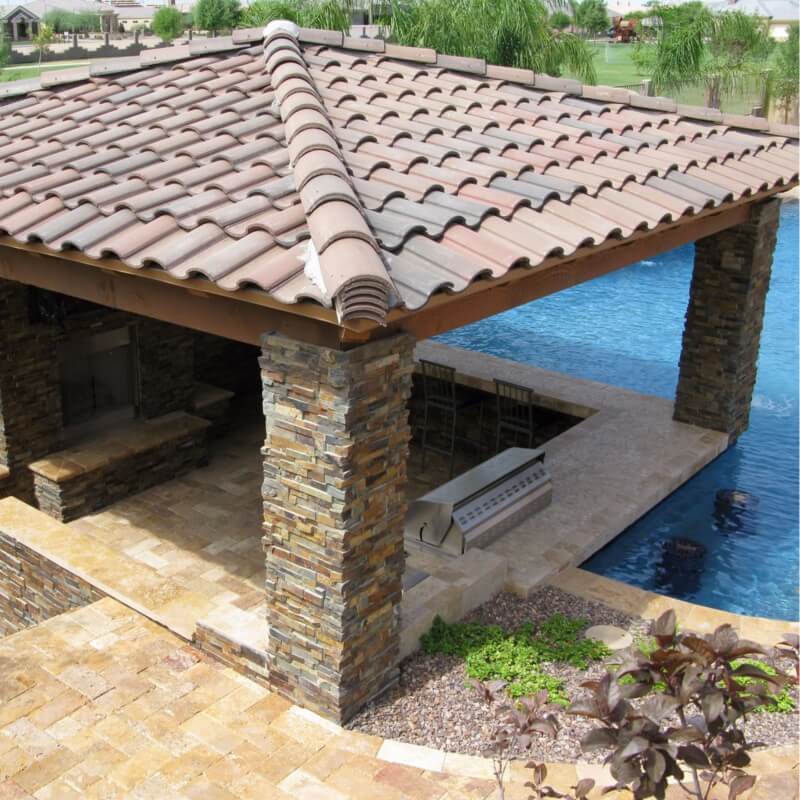 Featured: California Gold Stacked Stone
It doesn't have to be that way! We're going to offer you some stacked stone corner help to get those perfect corners, so that even if it's your first stacked stone installation, it'll look like you've been doing them for years.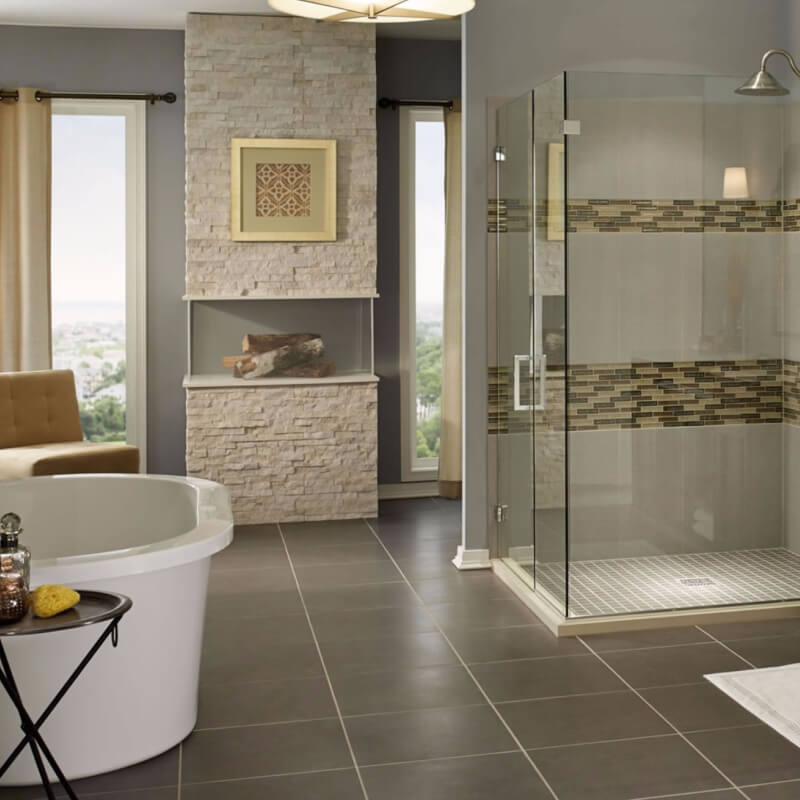 Featured: Arctic White Stacked Stone
One of the most common issues we see with hardscaping corners is not properly mitering the edges. To create a professional-looking finish, corner pieces must be cut at a 45-degree angle (assuming your corners are at a perfect right angle).
If this is not done, the stacked stone corner will have an exposed cut edge, which is unfinished and unsightly.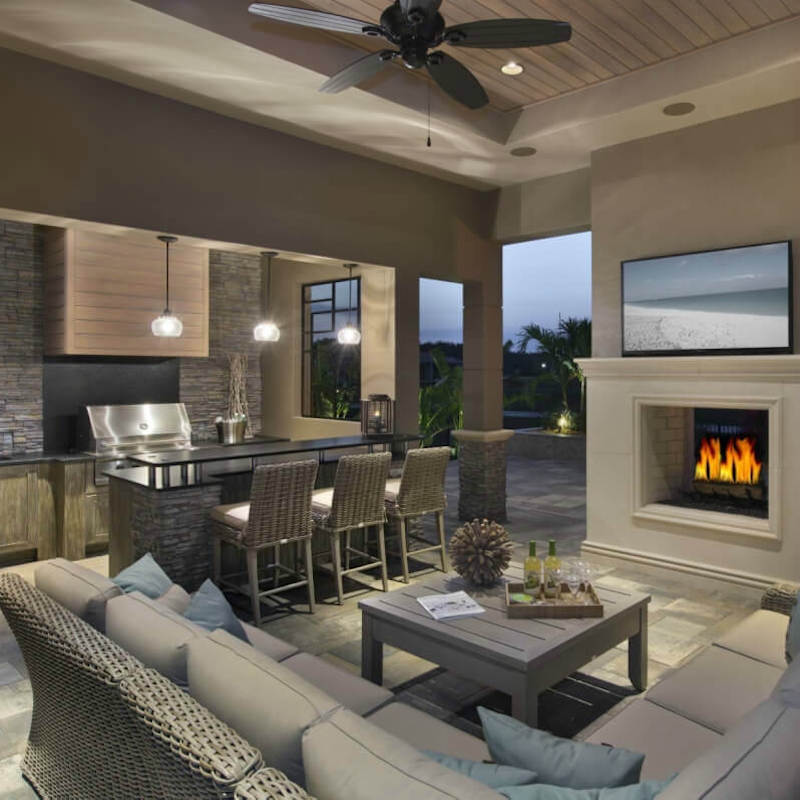 Recreate this look with MSI's Glacial Black Stacked Stone (Photo Credit: Houzz)
Another problem is the "zipper effect" in which pieces of the same length are used for the corner. Installers will cut pieces at the exact 45-degree angle that is needed, but when each panel is cut the same way the stones will line up instead of appearing random. Random placement of stacked stone veneers is the look you want, and that takes much more effort.
Improper measuring is another cause of corner issues; a piece may be slightly too long, extending past the corner, or too short, exposing the wall beneath. It's crucial to measure every piece to fit the space as you go instead of cutting several the same length.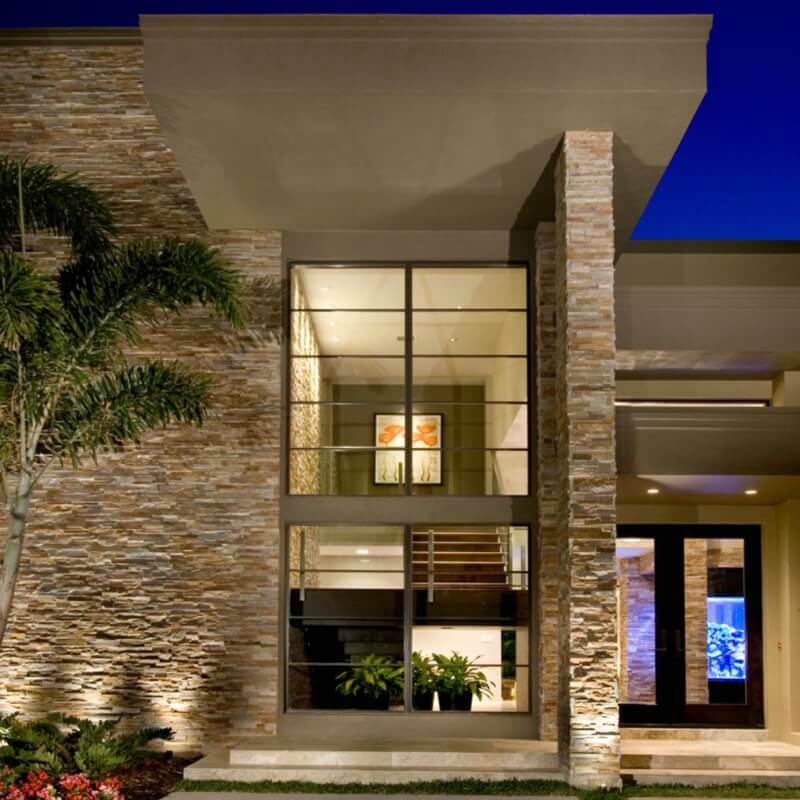 Create this look with MSI's Golden White Stacked Stone (Photo Credit: Houzz)
MSI has solved these problems, so that every installation of our stone veneers will be polished and professional-looking. Premade stone veneer panel corners are made with that aesthetically pleasing random look, and there's no need to miter edges.
Our corner pieces, like the rest of our stone veneers, fit together like puzzle pieces. To get those perfect corners, just butter the back of a corner piece with thinset and attach it first. Then, continue with the rest of the row.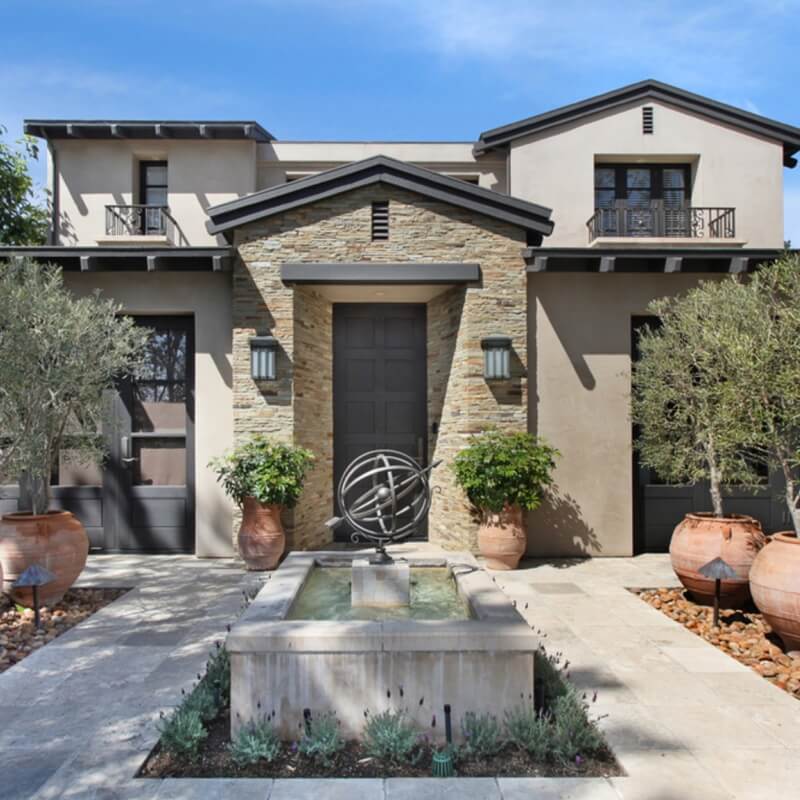 Get this look with MSI's Sparkling Autumn Stacked Stone (Photo Credit: Houzz)
The toughest part of installing MSI's stacked stone veneers may be choosing which veneer you like the best! Options include quartzite, sandstone, slate, marble, and more – all crafted with natural stone.
Visit our stacked stone visualizer for inspiration, and to see how the veneer will complement your other surface choices, such as countertops and flooring. You'll be on your way to DIY-ing a beautiful stacked stone wall in no time.