2013 Granite Color Trends: White, Grey, Gold Granite Countertops
January 07, 2013
The new year is a time of renewal. To many, it represents a clean slate – out with the old and in with the new. Whether it is to begin a new diet, resolve to overcome an obstacle, or to get back into shape, there is something psychologically significant about the turn of a new year. No surprise, then, that designers and contractors often experience an upswing in business at this time of year, as consumers are looking to translate their feeling of revitalization to their surroundings. New granite countertops are a great way to interpret a desire for renewal and to freshen up the kitchen, bathroom, or other living space.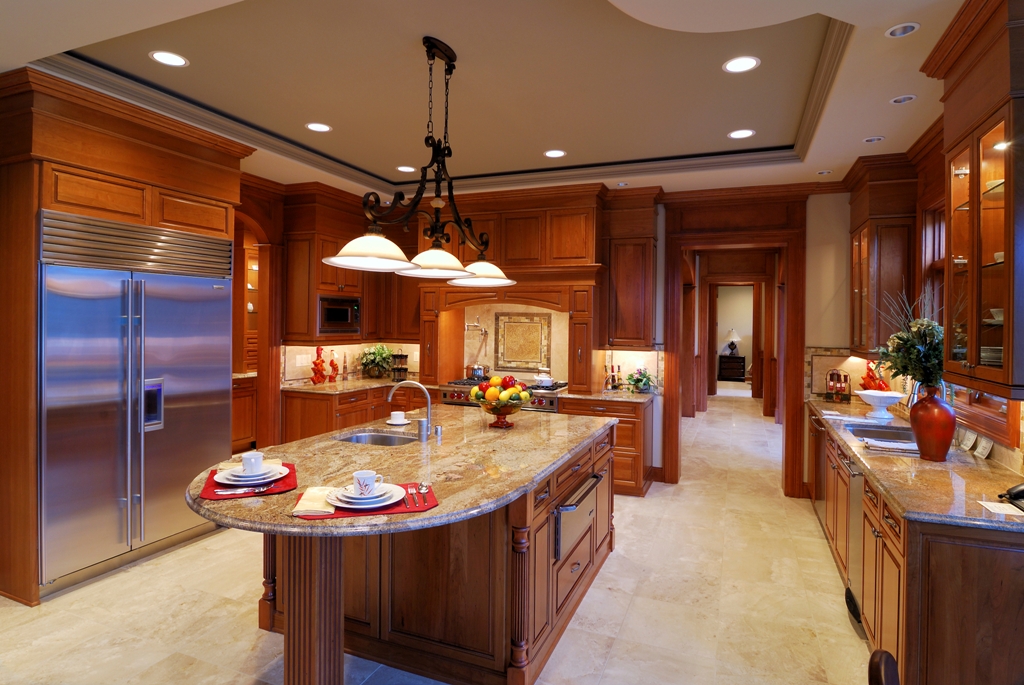 Today's most popular granite color trends in granite countertops are white, grey and gold and are the perfect physical interpretations of the idea of a fresh start.
White: White countertops are popular in the new year - and all year long. They are particularly desirable in kitchens, where the white brightens and enlarges the area, as well as creates a nice contrast with colorful food. White is also easy to keep clean, as it tends to bring attention to spills and drips for quick removal. Further, countertops like Cristalo and White Ice complement lighter-colored cabinets, a palette that is particularly desirable for a super modern décor. White is clean, simple, and refined.
Gold: Gold is a particularly prevalent color choice at this time of year, as consumers carry the joyful memories of gold that they see everywhere during the holiday season, from lustrous store decorations to brightly wrapped packages, into their decorating consciousness. Luckily, when the holiday spirit wanes, the color gold stands as a great choice for any season. Gold countertops, like Solarius and Colonial Gold Granite, offer a neutral color palette without sacrificing style. Gold does not compete with light or dark cabinetry and brings elegant warmth to spaces.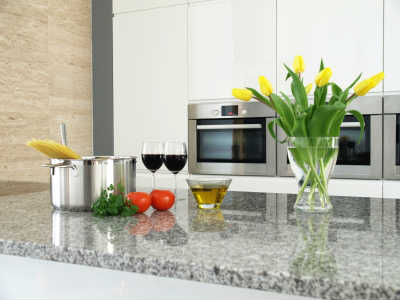 Grey: Light woods are highly desirable for today's contemporary design schemes, and grey countertops are the perfect marriage to those woods. Greys, like Luna Pearl and Silver Sparkle, offer benefits similar to both white and gold colors – grey can add warmth to an area like a gold but can equally broaden a space like a white. When paired with light woods, greys offer enough contrast to add interest but are not overpowering. As a neutral color with the ability to highlight other colors or to temper severe bolds, grey is a terrific ally that will add sleek, fresh ambiance to any space.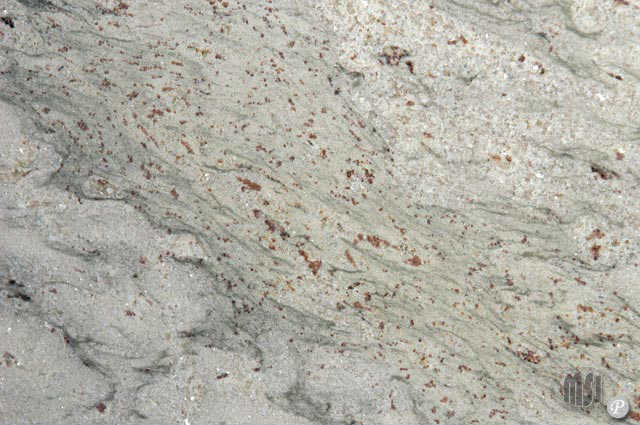 There is no better time to embrace the latest trends than at the start of a new year, when we are building upon the trends and traditional themes of previous years while adding a fresh note of renewal as we move forward. It's not just time for a clean slate – it's time for clean granite!
Read our updated post on this topic - 2022 Granite Color Trends: White, Gray, Gold Granite Countertops
READ MORE ABOUT GRANITE COUNTERTOPS
5 Best Granite Countertops for Cherry Cabinets
5 Common Myths About Granite Countertops