Tips From The Trade: Advice For Choosing Quartz Countertops Over Natural Stone
October 14, 2017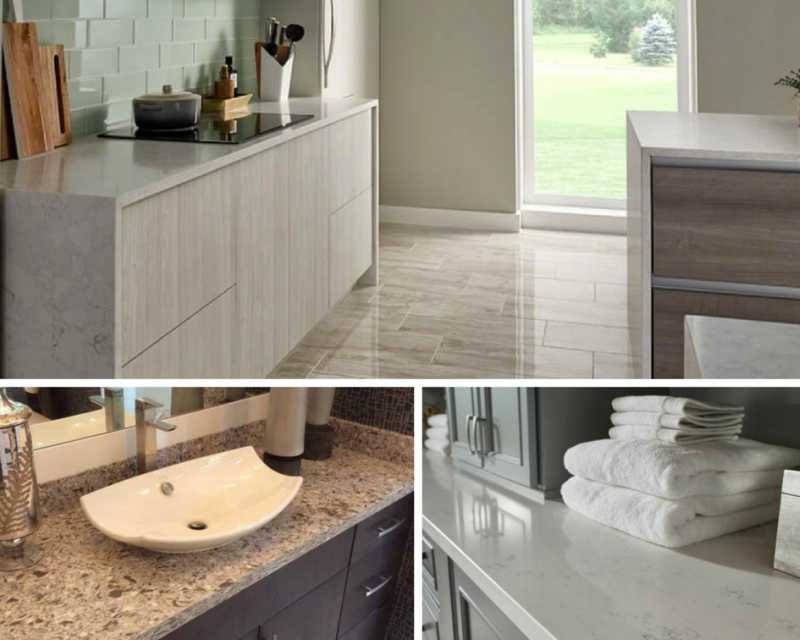 One of the hardest parts – but also, one of the most fun – of planning a kitchen or bathroom remodel is choosing among a multitude of different materials for countertops, backsplashes, flooring, cabinetry, on and on.
When it comes to countertops, you could spend months researching the various choices to decide what's best in terms of beauty, durability, and budget. Countertops are a big investment, so it's important to get it right. If you haven't put quartz countertops near the top of your list to consider, you should!
Marble, granite, limestone, and quartzite are all great countertop materials full of beauty and character. But if you could get all that gorgeousness with lower maintenance, better durability, and a lower price tag, wouldn't you at least give the choice of quartz vs. granite or other natural stone some serious thought?
Price
In an ideal world, a countertop slab's price wouldn't even be a consideration – but we live in the real world, where budgets are limited. Some might say that you get what you pay for, but with quartz countertops you'll be surprised what you do get for a substantially lower price tag than most natural stone options.
Further, the majority of our quartz colors are available in our prefabricated countertops, making your quartz countertop cost even lower.
Fitting Your Lifestyle
No matter how pretty it is, your kitchen countertop isn't meant to just sit there and look good. It's meant to use! You'll be preparing food, entertaining guests, raising children with messy art projects. Liquids will be spilled. Heavy things will be dropped.
Quartz countertops aren't indestructible, but unlike natural stone, even white quartz countertops are a lot more likely to withstand all those "oops" moments and still look great.
Care and Maintenance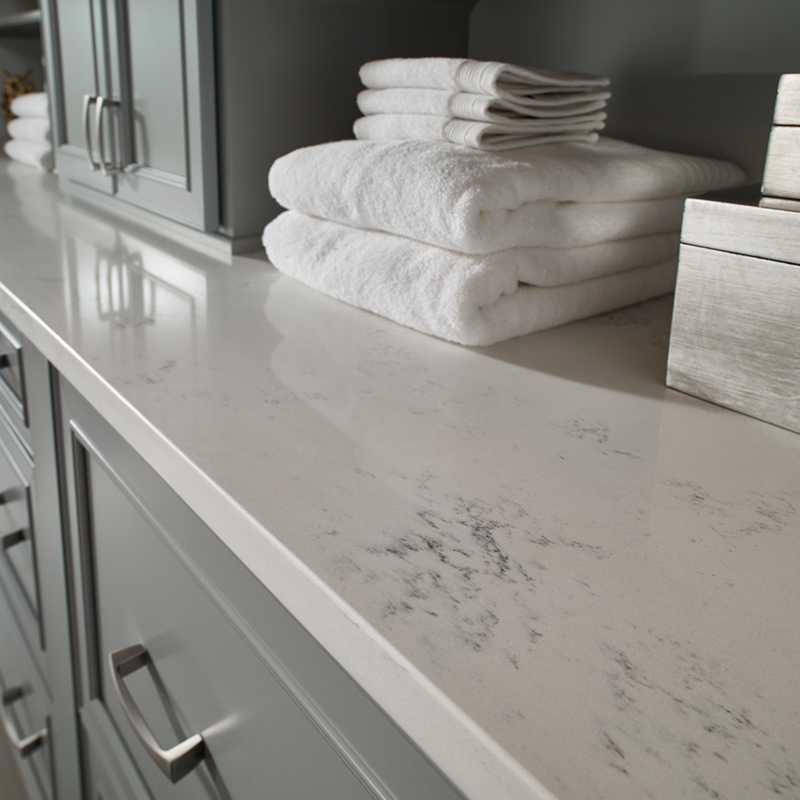 Featured: Carrara Marmi Quartz
Ask anyone who has a natural stone countertop – it has needs. With that classic marble, you'll need to watch what cleansers you use on the surface. You'll need to protect it from anything that might stain or etch the surface, like pretty much everything in your pantry.
You need to seal it at least once a year to maintain its nonporous surface and prevent damage. Choose a quartz that looks like Calacatta marble instead, and it will never need sealing and will hold up to most commonly-used cleansers (avoid abrasives, solvent-based chemicals and bleach).
Colors, Patterns, and Styles
If after reading all this you still have your heart set on marble or granite, take heart: MSI offers several quartz countertops that look like Carrara marble, or resemble other natural stone slabs so closely that it's tough to tell them apart.
Quartz is available in a huge array of colors and patterns, from the subtle, pale white and gray to the bold and dramatic. With these choices, it's easy to fit a quartz countertop into just about any décor style, and it works especially well with today's popular minimalistic modern looks.
If you're inspired by these great reasons to consider quartz countertops that look like marble, granite, limestone, or have character all their own, head over to MSI's web gallery to see our entire quartz countertop collection. No matter what your style, there's a quartz pattern you'll love.
More on Quartz Countertops
Limestone Looks with Quartz Countertops
You Won't Believe These Quartz Countertops Aren't Natural Stone
Why Quartz Countertops Are the Most Popular Countertop Choice
Uncommon Reasons Homeowners Love Their Quartz Countertops
You Won't Believe These Quartz Countertops Aren't Natural Stone