Current Obsessions: Marble-Look Quartz That Will Make You Look Twice
April 23, 2017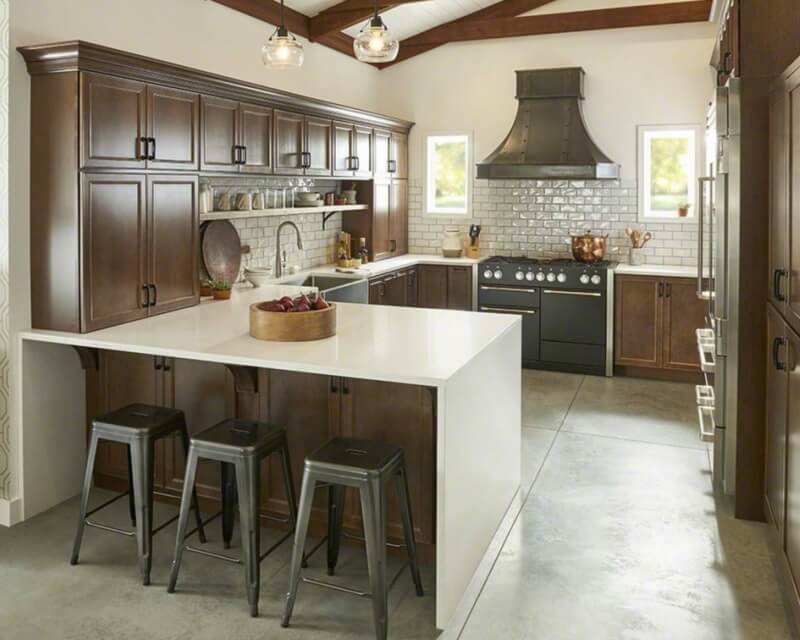 Marble has long been prized for its timeless beauty and luxurious feel. Now, with recent technological advances, you can have the look of natural marble with the durability and easy maintenance of man-made quartz. Marble-look quartz is one of the hottest new trends in home design, and has become a top alternative for homeowners who love the luxury and look of marble countertops.
With seven recent additions to the marble-look quartz category, MSI offers one of the largest selections of manufactured quartz countertops in the industry. The realistic stone look of MSI's quartz is also second to none, as you can see from the recent addition of Statuary Classique Quartz to the category.
This design's classic grey veining features lifelike high and low notes, and is a fabulous representation of a high-end Carrara marble. This sophisticated quartz is the perfect accent for both traditional and modern homes, like this kitchen with its substantial Statuary Classique Quartz countertop and contemporary cabinets.
If you like the look of Statuary Classique but want a bolder, more contemporary quartz, check out Calacatta Classique Quartz, pictured above. This striking quartz features thick smoky gray through-body veining on a clean white background. Its vivid contrast and dynamic patterning is showcased spectacularly in this kitchen's waterfall island and matching Calacatta Classique backsplash.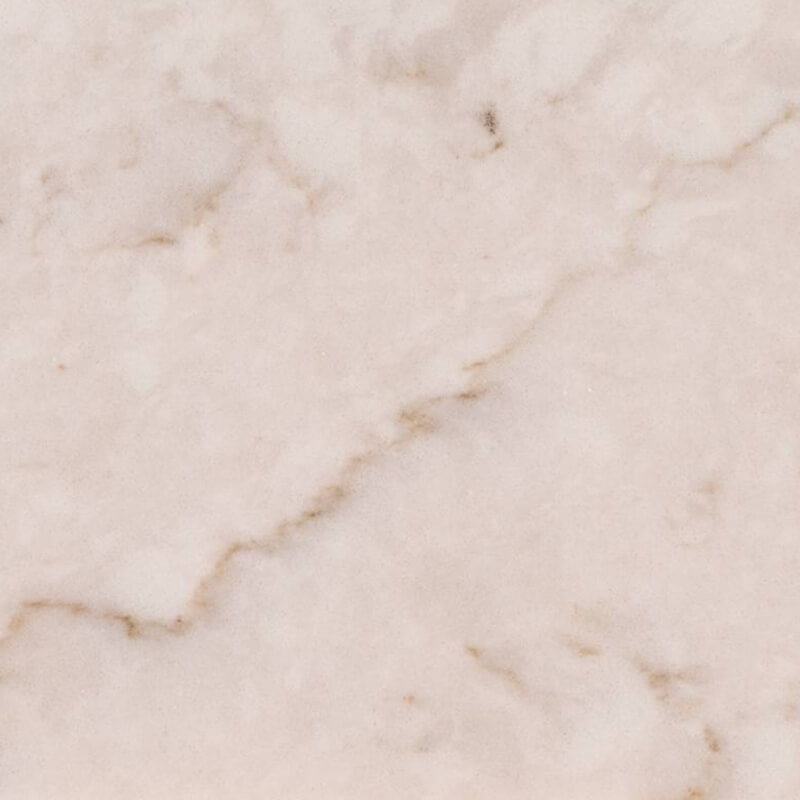 Featured: Carrara Caldia Quartz
Carrara Caldia Quartz is another new addition to MSI's marble-look quartz offerings. With a pleasing palette of creams and sand tones, this marble lookalike offers a warm and traditional alternative to some of the more contemporary quartz countertops.
Can't you just imagine beautiful Carrara Caldia Quartz countertops in a Tuscan style kitchen? And for at-home chefs who love to cook, there's no better countertop surface than stain- and scratch-resistant quartz!
The popularity of Carrara marble has skyrocketed in recent years, but its high price and demanding maintenance routine put it out of reach for many homeowners.
MSI developed Carrara Grigio Quartz to replicate the look of everyone's favorite marble, but with the easy care and affordability of quartz. The soft all-over pattern of this Carrara quartz goes with any type of décor, as you can see from the varied room images.
Marbella White Quartz, above, is so understated in its elegance that it will have even your most discerning guests convinced they're admiring the finest marble. The barely there tonal veins of Marbella White are perfect for those who want white quartz countertops with a little added interest.
Just look at these gorgeous kitchens featuring waterfall islands in Marbella White Quartz. The delicate, lace-like patterning of the pattern is both intriguing and unobtrusive, and can be repeated over multiple kitchen surfaces without becoming overwhelming or monotonous.
The characteristics of quartz married with the upscale style of marble is a no-brainer, and you can have the best of both worlds with MSI's marble look quartz. Want to see more? Check out the rest of the MSI marble-look quartz collection.