Next Level Backsplash Designs With Metal Tile
February 12, 2018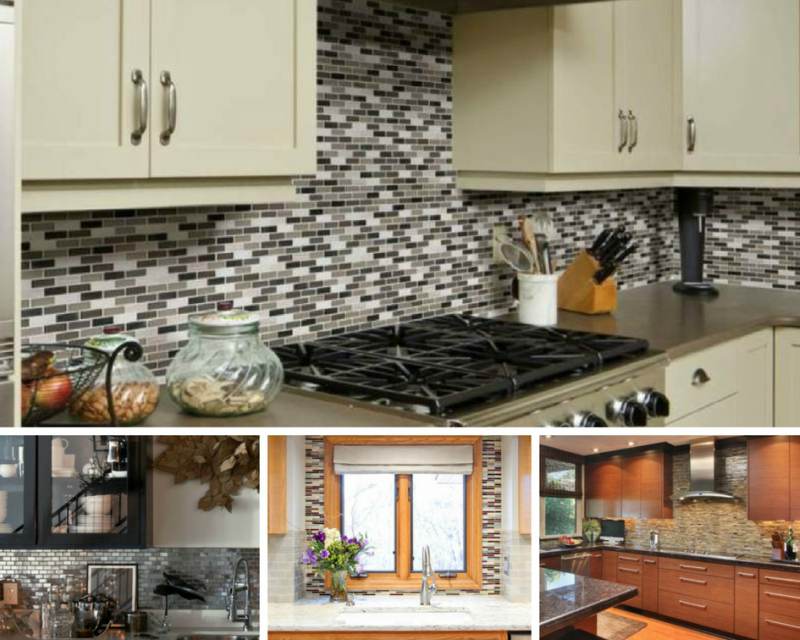 When you think about metal tile, decorative ceiling tiles may be the first thing that come to mind, and while these traditional tiles certainly have their place, many homeowners today are looking for a more updated approach. Thankfully, today's Metal Tile Collection from MSI has upgraded options that include chic metal mosaics that are perfect for your bathroom or kitchen backsplash.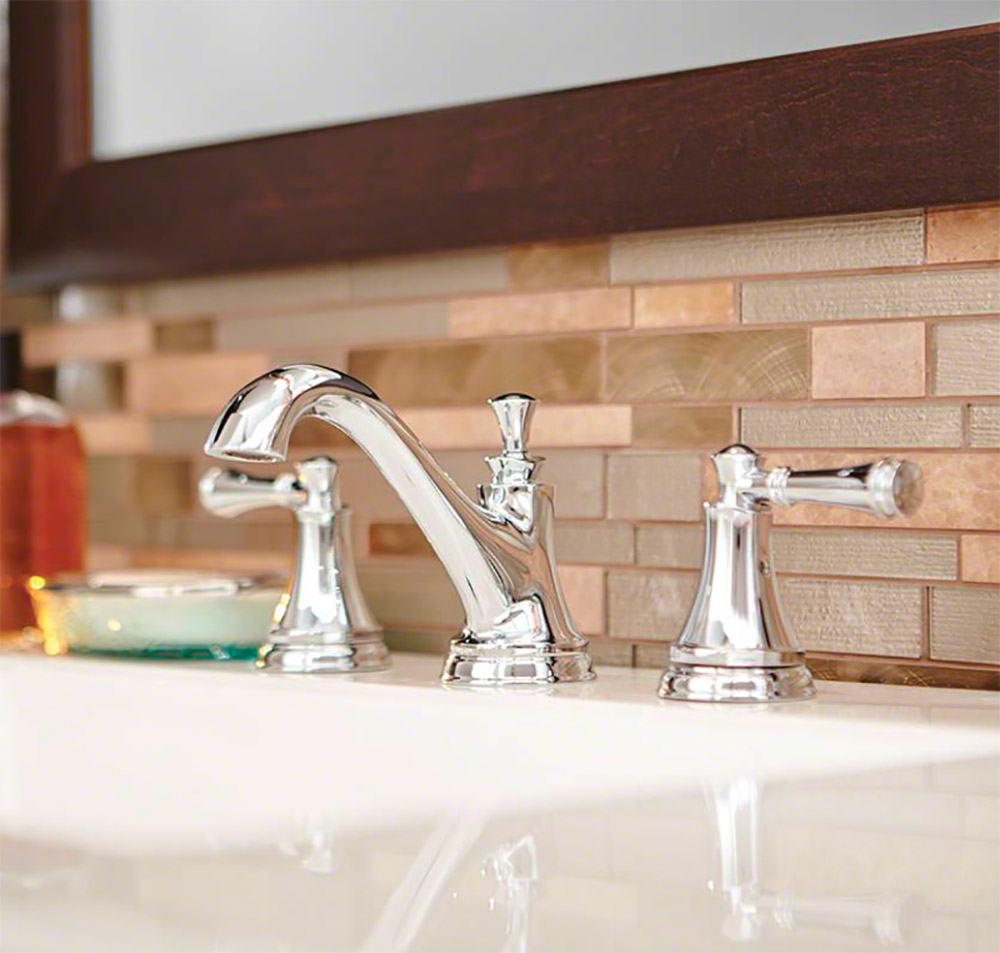 Featured: Champagne Toast Interlocking Pattern Mosaic
Look in any design magazine and you will see that mixing metals, both together and with other materials, is one of the biggest recent trends in home decor. Champagne Toast Interlocking Pattern Mosaic backsplash tile takes this look to the next level with a sophisticated blend of brushed gold metal tiles, smooth taupe glass with a textured appearance, and creamy beige stone. The mixed materials and varied sizes of Champagne Toast give this neutral tile interest and dimension that will liven up any design, as you can see from the contemporary bathroom shown here.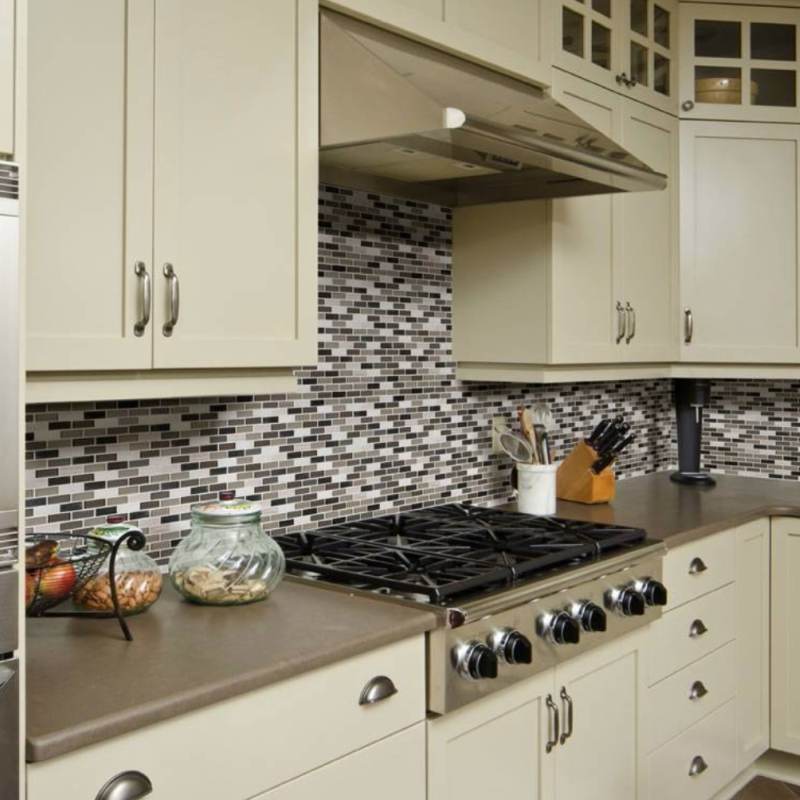 Featured: Silver Tip Mosaic
Silver Tip Mosaic is another tile from MSI that features a unique combination of metal, glass, and stone tile. However, in this mosaic all the tiles are the same size and laid out in a brick pattern in shades of grey. The high contrast and small scale of this kitchen backsplash tile creates a look full of dynamic energy and movement that is fresh and exciting for 2018.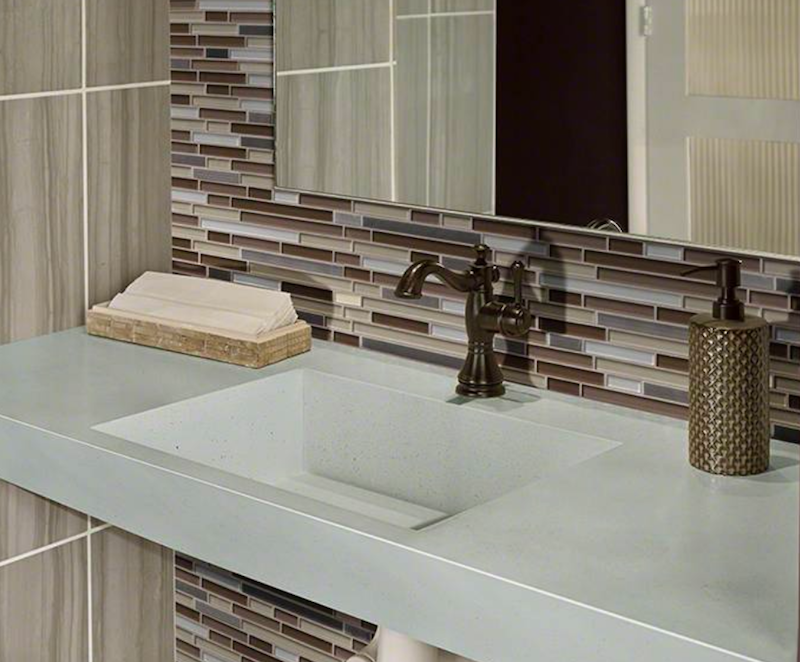 Featured: Escorial Blend Interlocking Pattern Mosaic
Metal and glass are synonymous with modern interiors, and Escorial Blend Interlocking Pattern Mosaic tile combines both of these sleek materials for a "level-up" take on backsplash tile. Elongated tiles of varying sizes in rich browns, silvery grey, and white create a linear pattern that flows pleasingly across your backsplash. Escorial Blend contemporary tile has a bit more color and tone variation than some of our other options, making it a fun choice for those who like to spice things up a bit.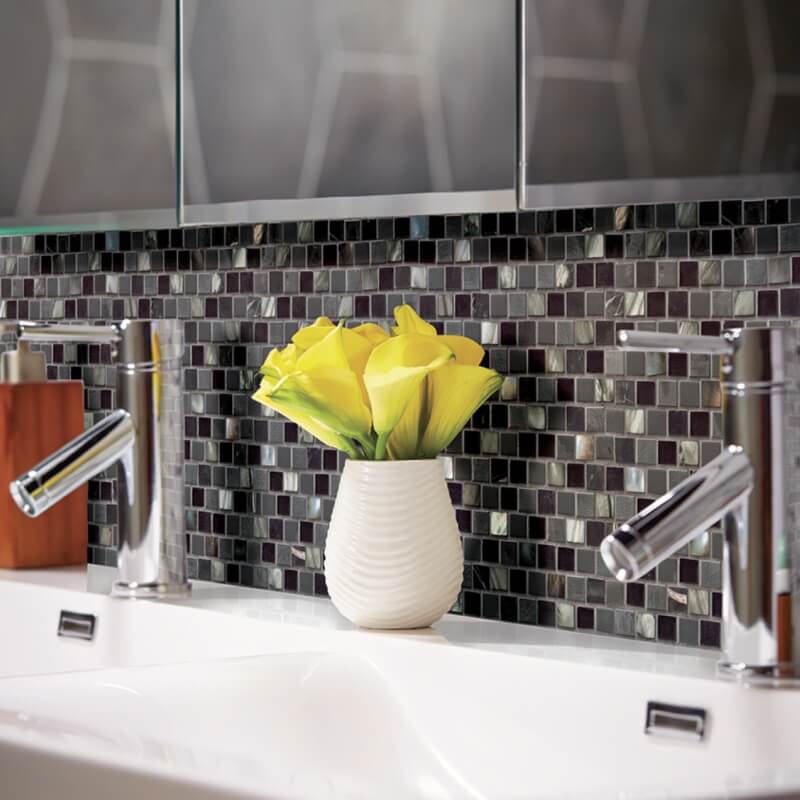 Featured: Midnight Pearl Mini Brick Pattern Mosaic
For a completely different take on glass and metal mosaics, check out Midnight Pearl Mini Brick Pattern Mosaic from MSI. This stunning tile represents its name perfectly with a striking blend of metal tile and pearlescent white, grey, and black glass in a mini brick pattern. The iridescent sheen of these glass tiles mixed with the cool silver metal tile creates a thoroughly elegant and unexpected backsplash in this contemporary bathroom.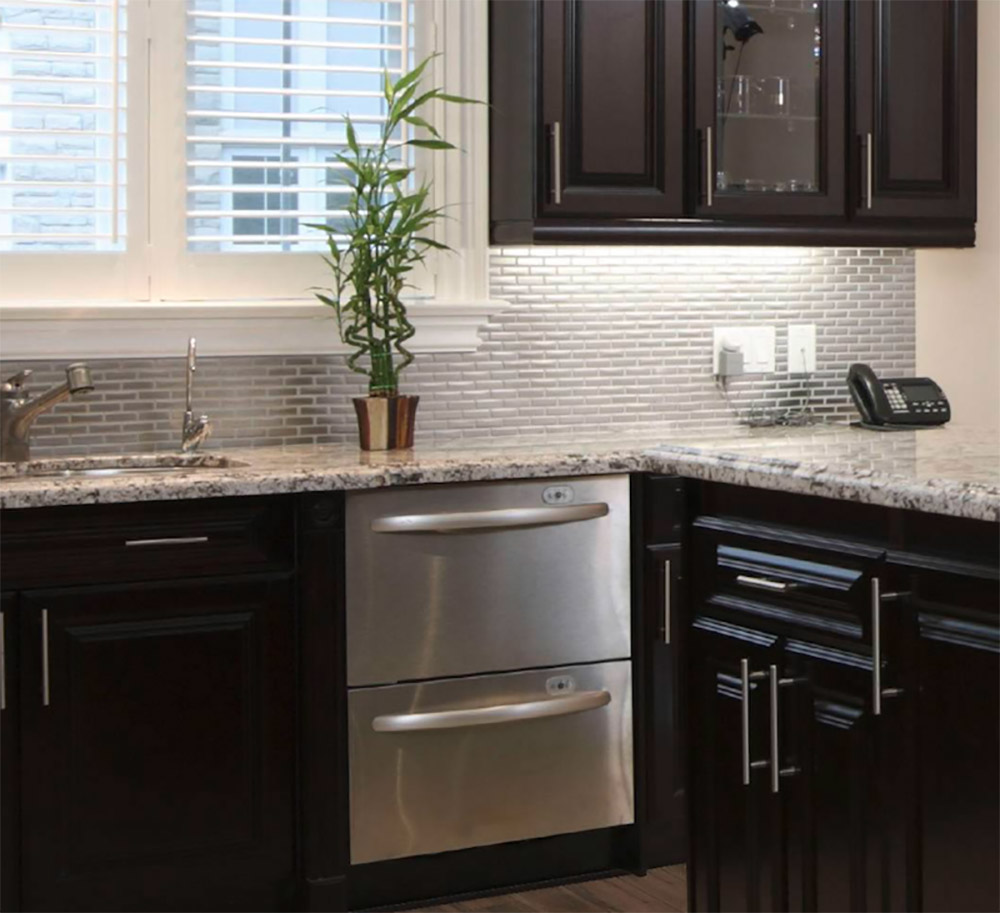 Featured: Silver Metal Brick Pattern Mosaic
If you really want to take your kitchen design to the next level and embrace the look of metal tile completely, take a look at Silver Metal Brick Pattern Mosaic tile. The matte steel finish of this backsplash blends with many other types of surfaces, from classic marble to modern concrete-look tile. This metallic tile has a slight shine that gives just the right amount of glitz and glam to your space, as you can see from the gorgeous kitchen shown here.
Metal tile has a futuristic quality that feels unique and cutting-edge, and who doesn't want their home to be at the forefront of good design? Upgrade your backsplash tile in 2018 with an on-trend metal tile mosaic that is edgy and bold. Read on for more ideas on creating creative home decor with metal tiles.
READ MORE ABOUT MSI BACKSPLASH TILE
Is White Backsplash Tile A Good Idea?
Kitchen Backsplash Ideas With Mosaic Tiles