Add Classic Style And Warmth With Asturia Marble-Look Porcelain Tiles
November 19, 2021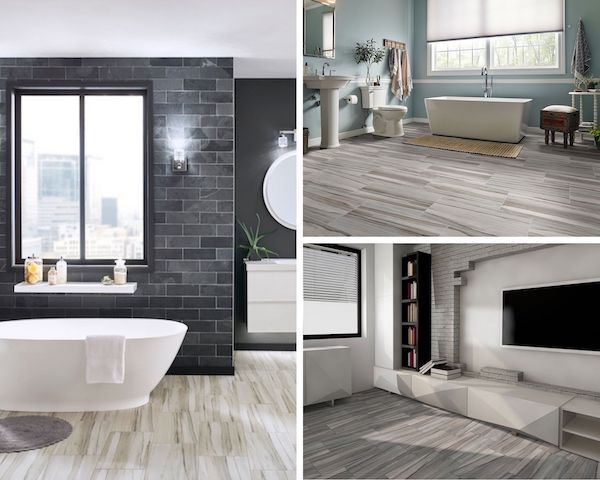 Having great-looking floors can elevate the classic look of your house. Floors should be a focus of decorating and not just something to walk on. What if you could have great-looking floors that are also very easy to maintain? You can with porcelain tile!
Many people love the look of marble, but marble takes a lot of work to maintain. Porcelain tiles can give you the look of marble, but they are stronger and much easier to maintain.
MSI's new Asturia Porcelain Tile Collection gives you the look of marble with three different color options. The great thing about these tiles is not just the look but the durability they bring to your home.
What Is Different About Porcelain Tiles?
Many people don't compare porcelain vs ceramic tile because they think they are the same. Porcelain tiles are related to ceramic tiles but are a much stronger and more resilient cousin of them.
Porcelain has more hardness, purity, strength, and water resistance compared to regular ceramic tiles. Porcelain is a newer type of ceramic created from clay that is finer and denser than regular ceramic.
Manufacturers create porcelain tiles at temperatures above 800 degrees celsius, giving them a natural resistance to scratches and stains. This gives many different flooring options for decorators and homeowners.
Porcelain can also be manufactured to give different looks. It can look like marble, granite, limestone, or slate. There are even manufacturers who create a wood look porcelain tile.
How Can I Use Asturia Porcelain Tiles?
The Asturia Marble-Look Porcelain Tiles bring the strength and beauty of porcelain to your home while giving you a marble look. One of the most popular ways to use them is for tile flooring.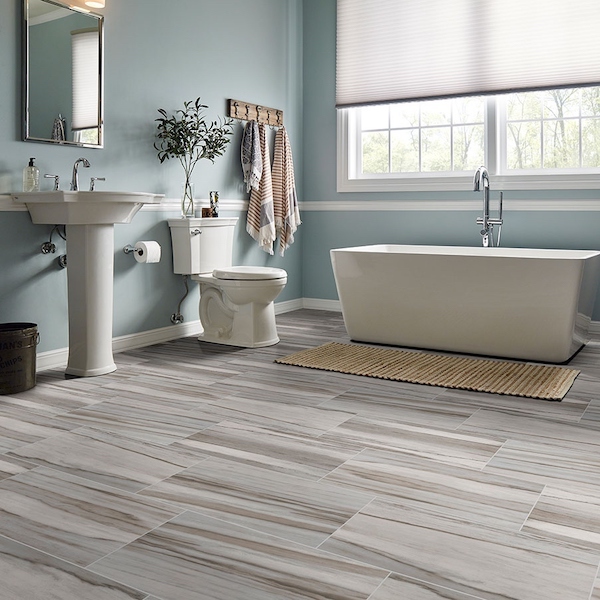 Since they are so strong, porcelain tiles are very popular for high-traffic areas. They can handle foot traffic so well that they are used for commercial as well as residential uses.
Many decorators love to create a porcelain tile bathroom with these tiles. Porcelain has a natural resistance to moisture so it works well in locations with water with no problems for the homeowner.
The Asturia tiles are a modern tile with colors perfect for today's decorators. The Azul tile has long linear veins and narrow shading in grays and blacks set against a creamy white background.
This color variation can blend perfectly with your bathroom decorations. These tiles also work great in your kitchen as flooring or even countertops. Their beauty and durability will last a lifetime.
Benefits of Asturia Porcelain Tiles
Porcelain floor tiles can withstand harsh environments and are virtually impermeable to moisture. This makes them a popular outdoor flooring option because of their ability to handle extreme weather elements.
With its gray shadings, the Cielo tile from the Asturia collection has been a popular tile for outdoor use. The large-format tiles work well in outdoor settings and can handle cold or heat.
Your outdoor area can be beautiful and strong with the Asturia porcelain tiles. They are engineered to be safe with MSI's ZeroSlip Technology. This proprietary technology helps the tiles to be slip-resistant in wet conditions.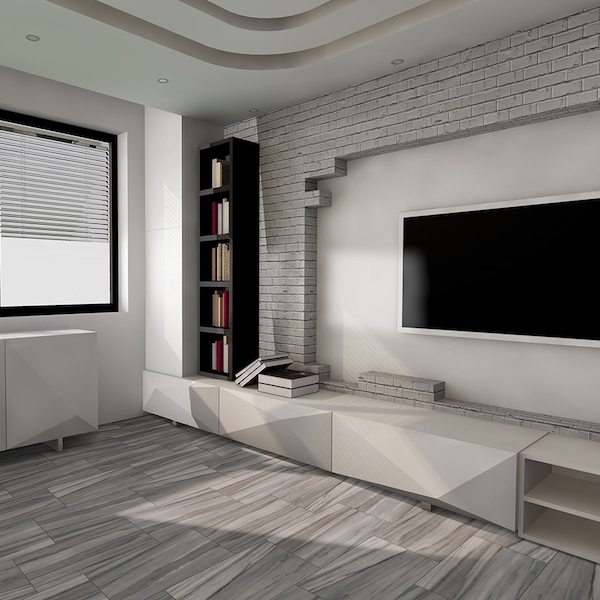 Tiles are given a dynamic coefficient of friction value rating by the Tile Council of North America. The Asturia collection's rating is at least 50% greater than the industry standard! This also means these tiles work great in indoor settings where water could be a factor. Your kitchen and bathroom flooring can also have the beautiful look of marble but have ZeroSlip safety.
The Asturia collection can be shaped and cut to give you the tile patterns look you want while having the strength and beauty of porcelain. They can also come with a matte or polished finish.
Are Asturia Porcelain Tiles Hard to Maintain?
When you see a beautiful porcelain tile like the Fuoco Tile in the Asturia collection, you probably think it is hard to maintain. Actually, porcelain tiles are very simple to maintain.
They do not require a seal since they don't absorb moisture. Spills can be cleaned up easily with a damp cloth and regular sweeping is the main need. A simple wet mop will clean it when you want to sanitize it.
Depending on the grout you use, you may need to seal the grout lines to keep them from staining. You don't have to worry about the tiles, but if you have a specific color for your grout, you want to protect it.
Asturia porcelain tiles are not conducive to bacteria or mold growth. They also help to make your indoor atmosphere safer. With the extreme heating of porcelain, any volatile organic compounds in the material are destroyed.
This means there won't be any odors or negative volatiles released into the air like some carpets or vinyl. This makes porcelain tiles a safe option for your indoor atmosphere.
MSI's Asturia line gives you the marble look with the easy maintenance of porcelain, but porcelain also has many other looks. You can enjoy the strength and ease of porcelain and even have unique looks like a porcelain wood tile.
Your Classic Marble Look
You can have porcelain tile that looks like marble without the added headache of caring for marble. Life is hectic and busy and you need something that looks good but doesn't require extra work.
The Asturia Porcelain Tiles Collection from MSI gives you several options for marble looks. These can be used anywhere from your fireplace to your bathroom. You can use it for flooring, countertops, or decorative accents. You also have the option of using the collection inside or outside.
Put the power and beauty of porcelain to work for your home. Contact MSI and check out their Asturia collection of marble look porcelain tiles.
READ MORE ABOUT PORCELAIN TILE with NATURAL STONE LOOKS
THE REGALLO COLLECTION OF MARBLE LOOK PORCELAIN TILE
How to Successfully Pair Real Marble with Marble-Look Porcelain Tile
Porcelain Tile That Looks Like Marble
The Delicate Look of Athens Marble In Durable Porcelain Tile