What Is The Difference Between Unglazed And Glazed Porcelain Tile?
June 21, 2017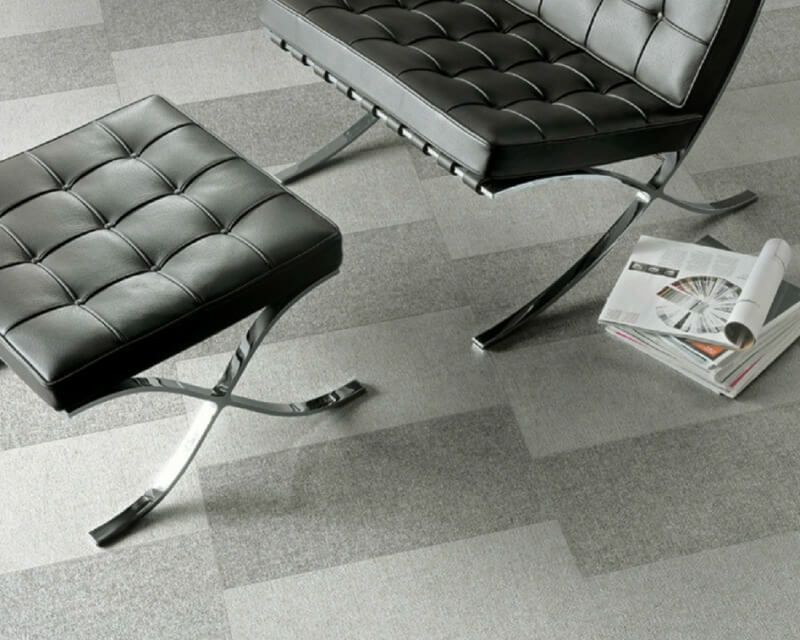 No matter what type of tile you select for your renovation or new home construction, you want to make sure you choose a product that looks good and functions well. And when it comes to porcelain tile, they're not all the same. Take for example glazed and unglazed porcelain.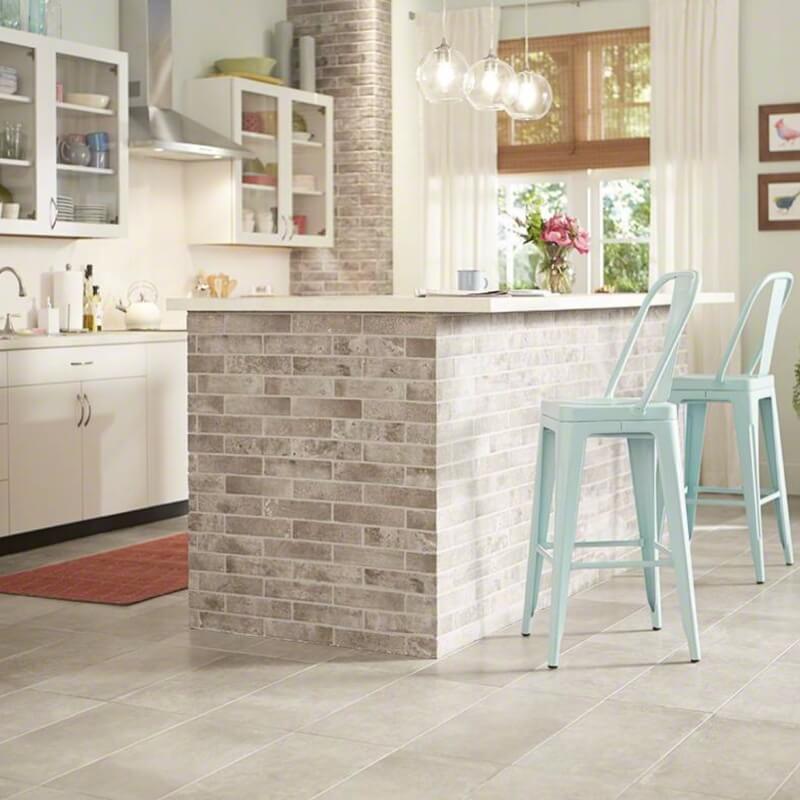 Featured: Brickstone Taupe Porcelain
Although glazed and unglazed tiles are mostly manufactured the same way, glazed tiles include a protective coating made of liquid glass that covers the pores of the surface.
But besides the finishing process, there are other factors you need to consider before making a purchase. With that in mind, here are the main differences between glazed and unglazed porcelain tile.
Glazed Tile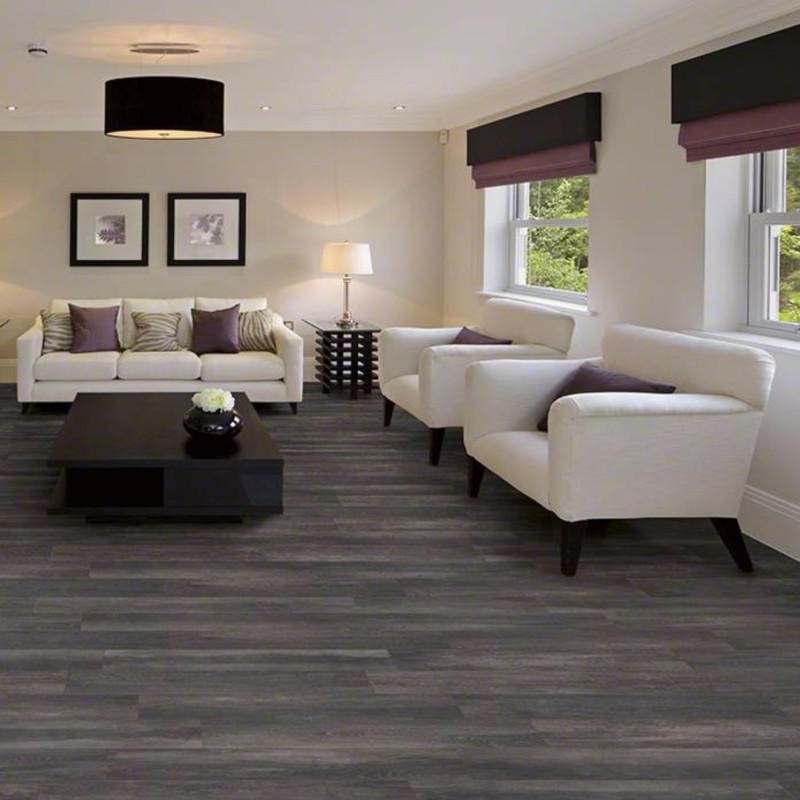 Featured: Nero Upscape Wood Look Porcelain
If you don't need to worry about slip resistance and heavy traffic, then glazed tiles could be the versatile design option you need. Glazed tiles come in a wide range of colors and styles, from traditional to contemporary.
Thanks to advances in technology, inkjet porcelain tiles can now feature anything from wood looks to textured fabric prints, and even natural stone looks.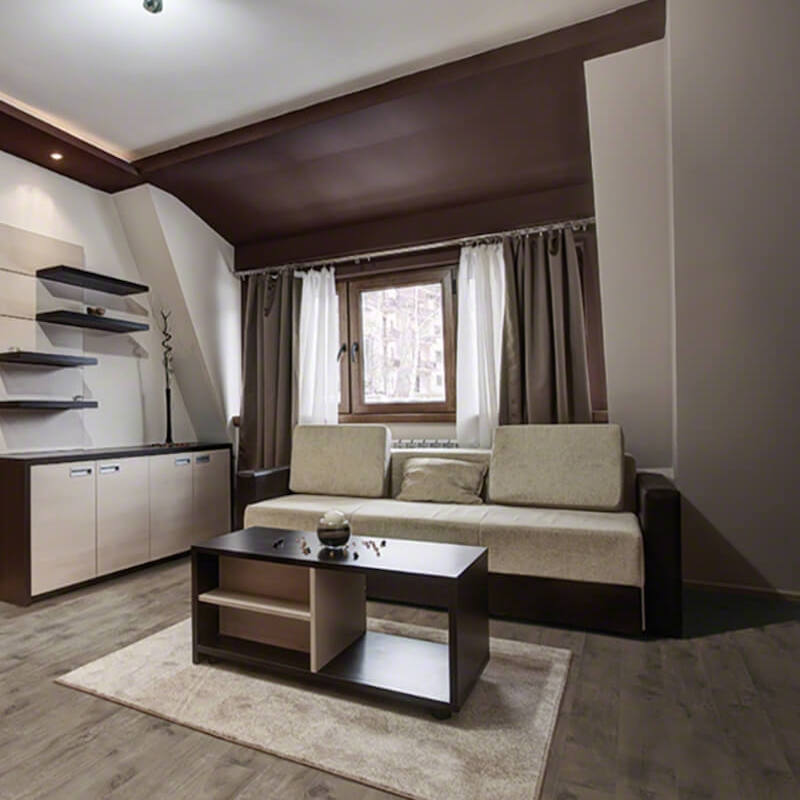 Featured: Mist Country River Wood Look Porcelain
These designs are printed on the tile before the glaze is added so that the images are protected. The result is a high-end look at a fraction of the cost of real wood or luxurious natural stone. Because of the non-porous coating on top, glazed tiles are more protected against stains and moisture.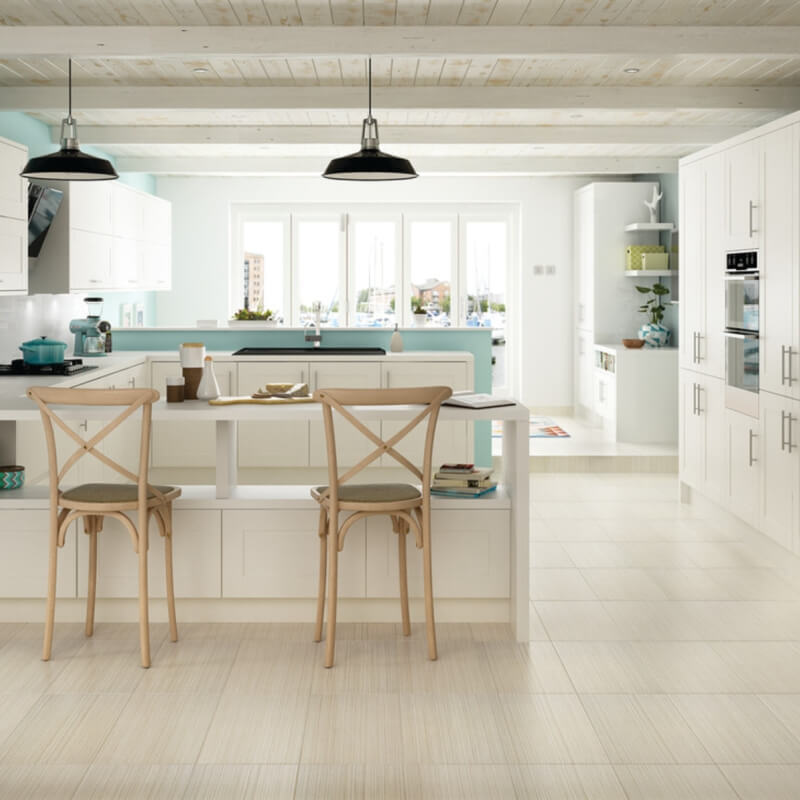 Featured: Glacier Focus Porcelain
However, when choosing your finish, keep in mind that darker glazes are not as hard as lighter glazes, and that shiny finishes are not as hard as satin or matte finishes.
Unglazed Tile
When installing tile in an area with high traffic or potential for slipping, choose unglazed tiles for that residential or commercial project. As its name suggests, unglazed tiles don't go through an additional firing process. Instead, the design is created from the mixture of super-fine natural clay and natural pigments. This results in a more natural look with earthen beauty.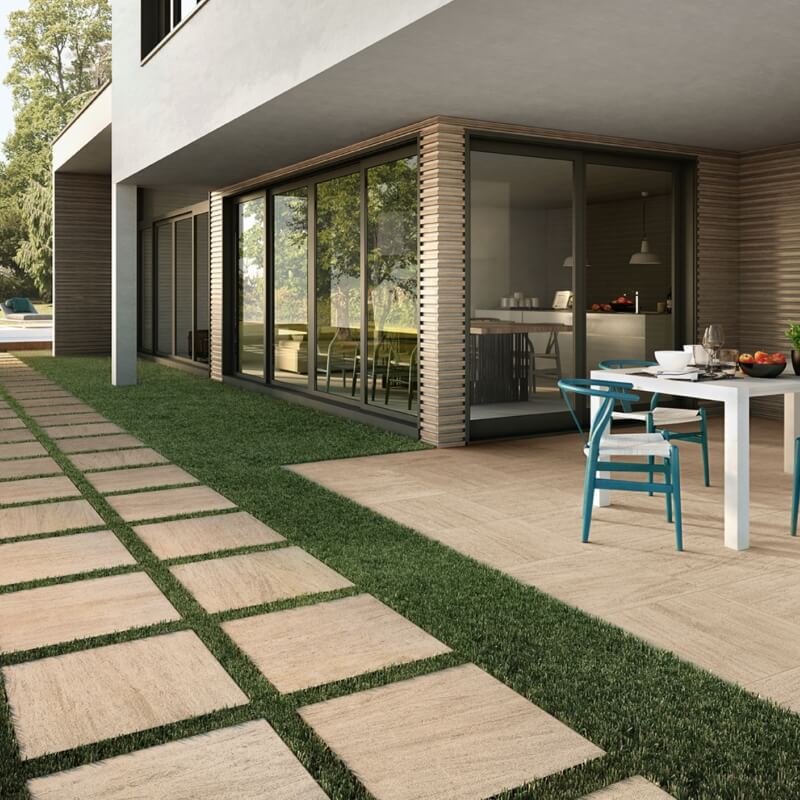 Featured: Living Style Beige Porcelain Pavers
Because these thicker, denser tiles provide additional friction, unglazed tiles are much safer for flooring in a wet area such as a bathroom, kitchen, laundry area, or pool surround. They're also an excellent choice for indoor or outdoor rooms with more traffic since they are easy to clean and won't show scratches or wear as quickly.
However, because unglazed tiles have no protective coating, they can be more vulnerable to staining. In order to keep your indoor unglazed tiles looking their best, seal and wax them.
Now that you have a better understanding about the differences between glazed and unglazed tiles, you can find even more inspiration and ideas with these porcelain tile trends. Homeowners and designers alike are turning to porcelain tile for their home renovation projects.
MSI offers a wide range of porcelain tile flooring in various colors and design patterns, with both glazed and unglazed ceramic tile choices.
READ MORE ABOUT THE DIFFERENT TYPES OF PORCELAIN TILE
What Is the Difference Between Non-Rectified And Rectified Porcelain Tile?