Outdoor Oasis: Will Power Washing Ruin Your Outdoor Stacked Stone?
August 11, 2018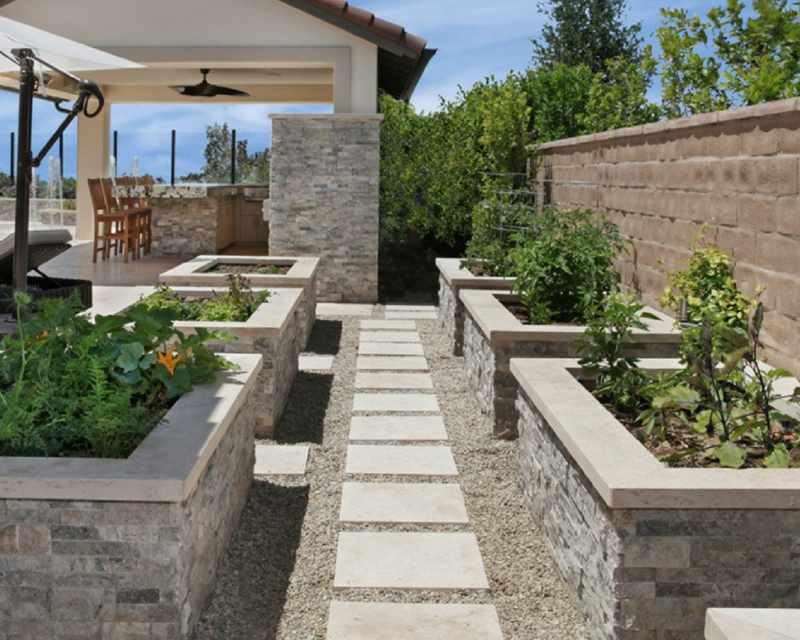 When your home's exterior is looking a bit dull and dirty, the quickest way to get it looking bright and new again is power-washing, also called pressure washing. It's fast and thorough, an excellent choice for vinyl siding, brick, stucco, and even wood. But what about stone veneers?
Some homeowners fear that power-washing may damage their stacked stone. Over time, they can get dirty too — from mildew, soot, bird droppings, or actual dirt from the yard. The alternative to power-washing is getting on a ladder with soap and a bucket, a daunting task for anyone!
Many stone veneers are concrete that is manufactured to look like stone; these are susceptible to damage from pressure-washing.
The good news is that you can power-wash MSI's stone veneers because they are real, natural stone, not an imitation made of concrete. You won't blast off the top layer — it's 100% cut stone all the way through.
Pressure washing makes cleaning up your home exterior so much easier! You can rent equipment and do it yourself, or hire a reputable power-washing company to do it for you. When that's finished, we recommend applying sealer to your stacked stone panels to maintain their beauty and protect them against the elements. Sealer also makes them easier to clean, meaning you won't need to power-wash again for many years.
Now that you know how easy it is to care for stacked stone veneer, take a look at some of our most popular varieties. One of them is perfect for boosting your home's curb appeal!
Durango Cream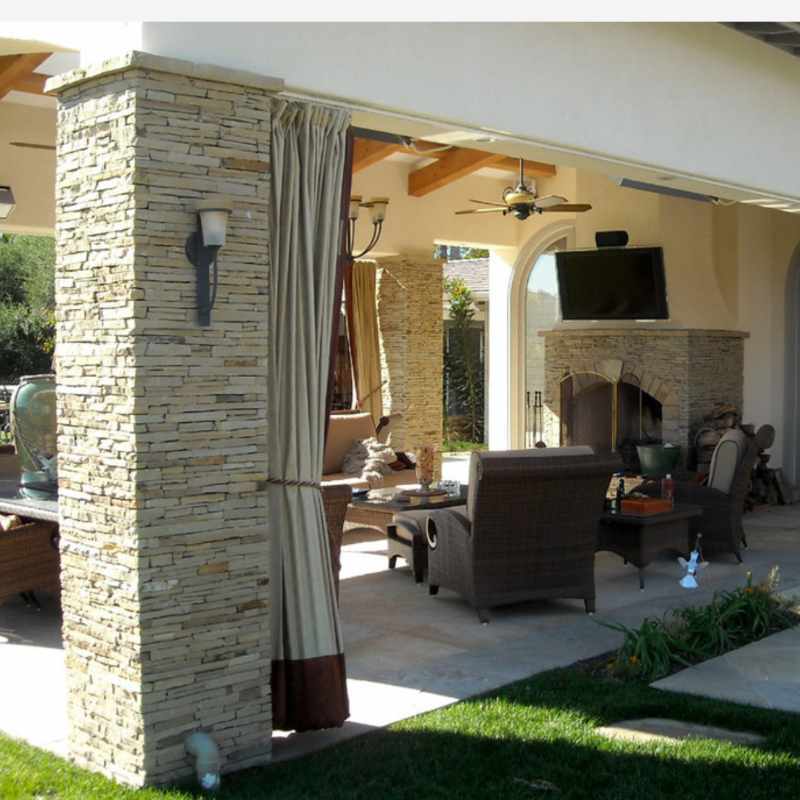 Get this look with MSI's Durango Cream Stacked Stone (Photo Credit: Houzz)
Stacked stone ledger panels help create the perfect transition between outdoor areas and sheltered outdoor living spaces. Durango Cream is natural split-face travertine, a classic neutral shade that blends in and complements just about anything, such as similar shades of outdoor tile. Use it for facing a column or building a gorgeous hearth for your family to gather around.
Fossil Rustic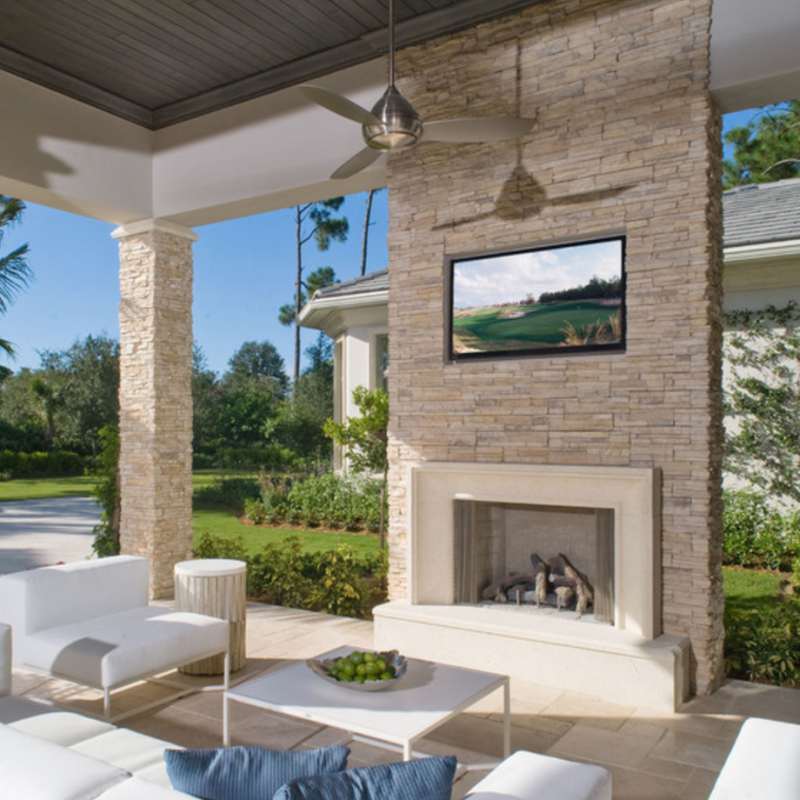 Recreate this look with MSI's Fossil Rustic Stacked Stone (Photo Credit: Houzz)

Fossil Rustic natural sandstone ledger panels offer a subtle combination of gray and cream with hints of rust, and are superb for incorporation into a modern outdoor living area. Corner pieces are available for easy installation, which makes it a breeze to create dramatic columns and hearths, and even cutout spaces for wall-mounted TVs.
Charcoal Rust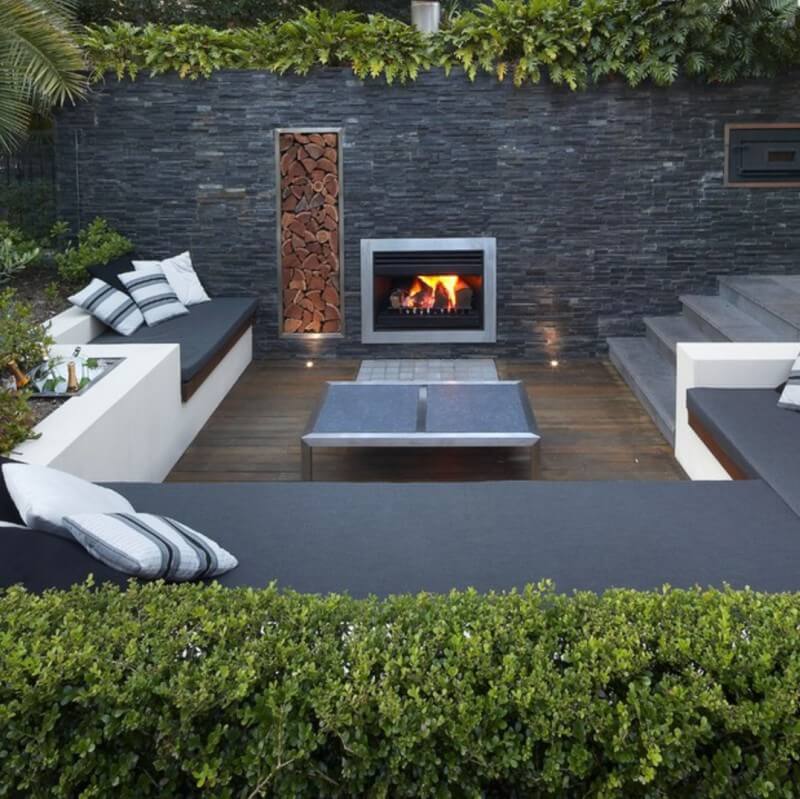 Featured: Charcoal Rust Stacked Stone
Retaining walls let you make the most of slopes in your landscape, and using a stacked stone panel such as Charcoal Rust to your hardscaping transforms it into an architectural feature. This outdoor living space provides plenty of comfortable seating and a fire feature that will keep you cozy under the stars into the autumn months.
Roman Beige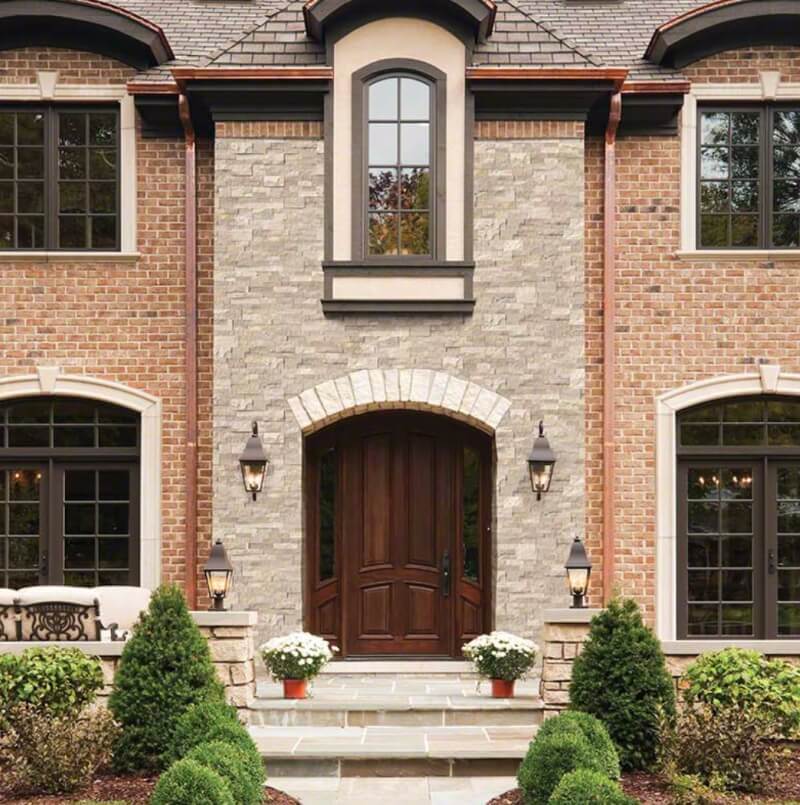 Featured: Roman Beige Stacked Stone
Adding stacked stone panels to your home's exterior helps you make a bold, upscale first impression and dramatically improves your home's curb appeal. Roman Beige split-face travertine coordinates well with brick, and unlike stone imitations it will stay gorgeous for decades with only a minimum of care.
California Gold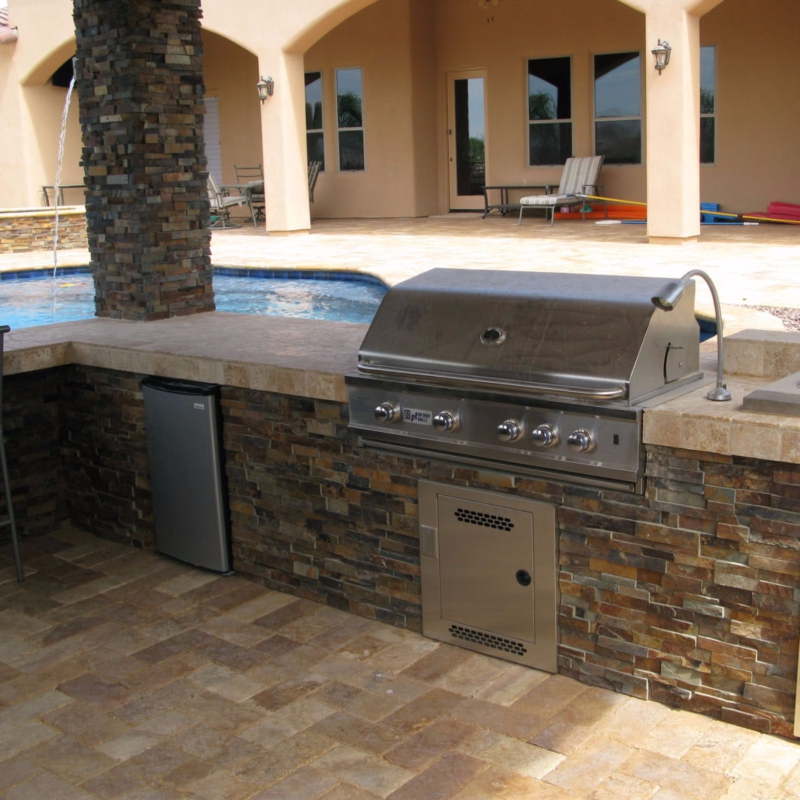 Featured: California Gold Stacked Stone
Outdoor kitchens and dining areas are one of the hottest building trends. Why have an ordinary space when you can turn it extraordinary with stone ledger panels? When properly sealed, they can stand up to the three challenges of outdoor kitchens: heat, stains, and exposure to the elements. The colorful brown, gray, and rust shades of California Gold do it in style.
These are just a few of the ledger panels available to accent your home and transform your exterior – or interior – into something spectacular.
Visit our Inspiration Gallery to find out more about these and the many other products we offer for your home.
MORE OUTDOOR LIVING IDEAS
Take It For Granite: Can A Granite Countertop Withstand The Great Outdoors?
Outdoor Oasis: How To Create A Modern Outdoor Oasis With Porcelain Tile
Outdoor Oasis: Travertine Or Slate – Which Outdoor Tile Is Your Favorite?
Outdoor Oasis: Will Stacked Stone Add Value To Your Home?