Porcelain Pavers That Look Like Real Stone
September 13, 2018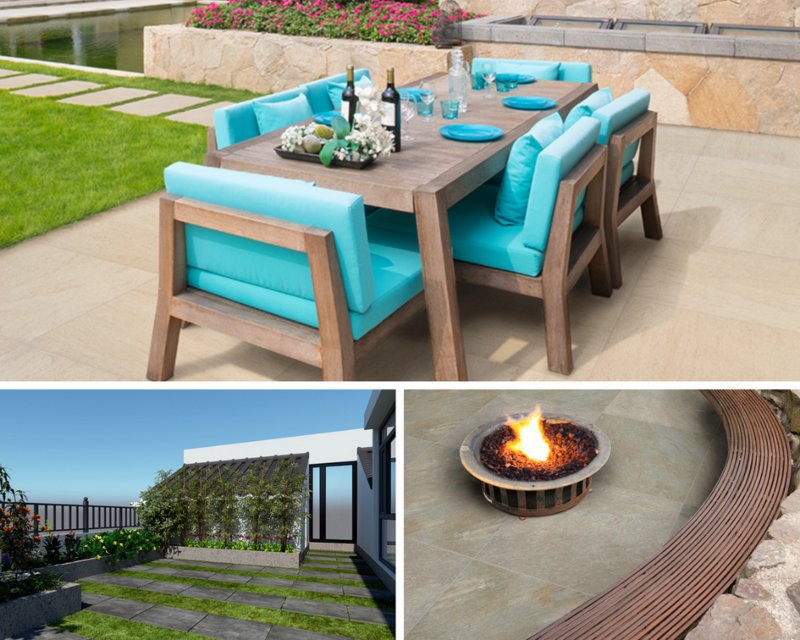 Do you dream of creating an outdoor oasis where you can entertain friends or family or just relax at the end of the day? While natural stone has long been the only option for patios, pool decks, and pathways, today, porcelain pavers that look just like natural stone are available! With advanced manufacturing techniques, MSI's natural stone-look porcelain tile is designed to give you the look and the feel of real stone.
Of course, low-maintenance patio landscaping ideas that take minimal time in upkeep and care are always a plus, too. Because who doesn't want to spend time more enjoying their oasis, and less time maintaining it? Our outdoor tiles are manufactured to withstand the elements and never need sealing, making them a virtually carefree choice to fulfill your hardscaping needs.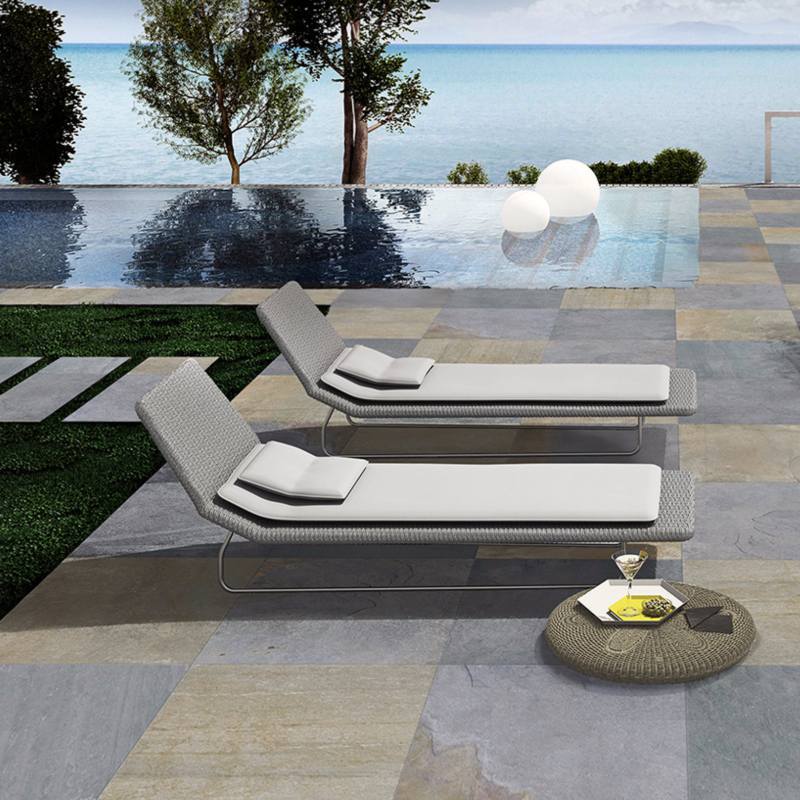 Featured: Pedra Azul Arterra Porcelain Pavers
State-of-the-art inkjet printers allow us to create realistic stone-look porcelain tile like this gorgeous slate-look, Pedra Azul Arterra Paver. The advanced printing capabilities allow us to create the perfect balance of variation in tiles, mimicking the inflections, color variations, and textural difference inherent to stone. These porcelain pavers create a beautiful contemporary pool deck suitable for lazy sunny afternoons or boisterous evening parties. No one will be able to tell these are porcelain instead of natural stone, unless you spill the beans!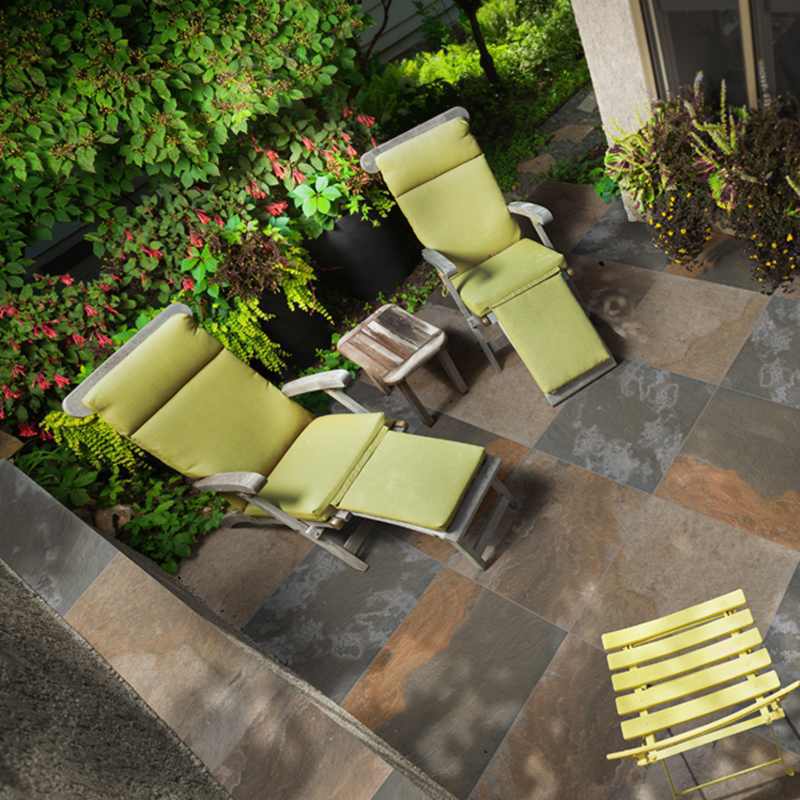 Featured: Mystique Multicolor Arterra Porcelain Pavers
Another one of our popular slate-look outdoor tiles is our Mystique Multicolor Porcelain Pavers, with their rich russet and stone gray tones. Porcelain pavers are a smart solution for damp and humid areas, because unlike natural stone pavers, porcelain is resistant to mildew. These large 24x24 squares are ideal for creating intimate patios or meandering walkways, and can even be used to clad retaining walls or privacy walls.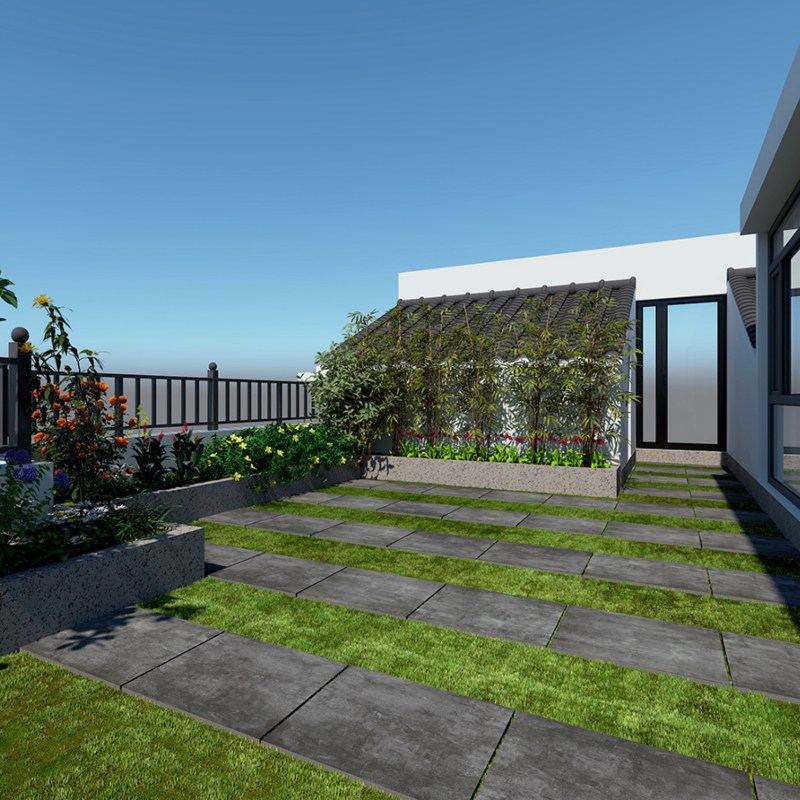 Featured: Beton Antracite Arterra Porcelain Pavers
For a more sleek, modern look, the steely gray tones of our Beton Antracite Arterra Pavers are a contemporary design-lover's choice. With less color and pattern variation than in our other slate-look porcelain tiles, these subtle and streamlined pavers provide the backdrop to let other hardscaping elements be the star of the design. If you want a truly low-maintenance outdoor oasis, partner these outdoor tiles with artificial turf…and then simply relax and enjoy your space.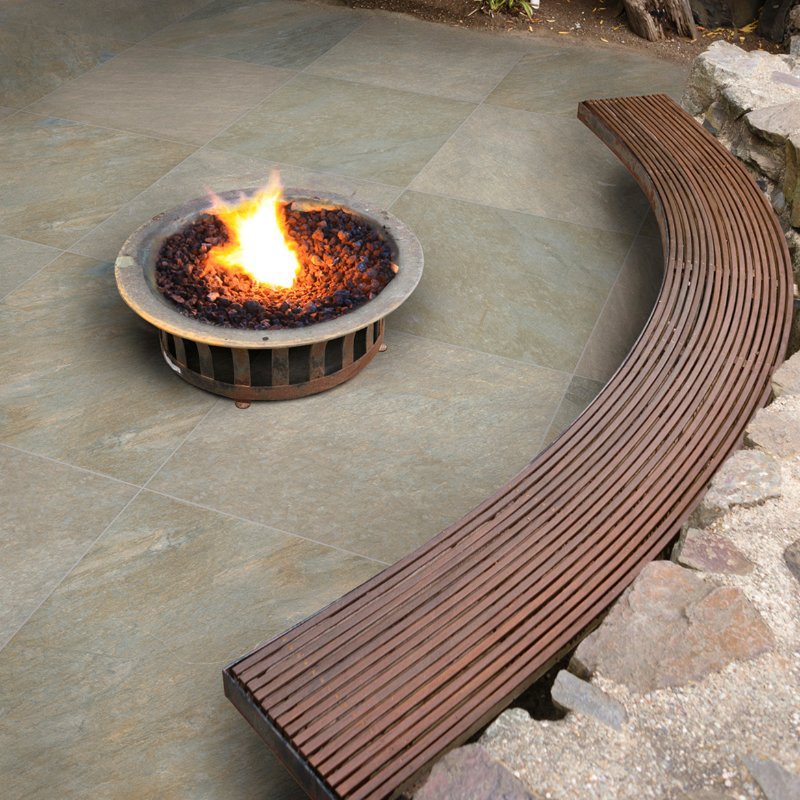 Featured: Golden White Arterra Porcelain Pavers
Natural quartzite is a popular stone for countertops, flooring, and backsplashes because of its beautiful light-reflecting properties and subtle veining. Now, you can use our exquisite quartzite-look Golden White Arterra Pavers in your outdoor installation as well. Here, a custom curved bench hugs a stone wall, while a stunning copper fire pit warms the space. One of the key benefits of porcelain that we haven't mentioned is that porcelain tile is more affordable than natural stone tile. You can transform your backyard into a luxurious space with elegant custom touches, while still staying on budget.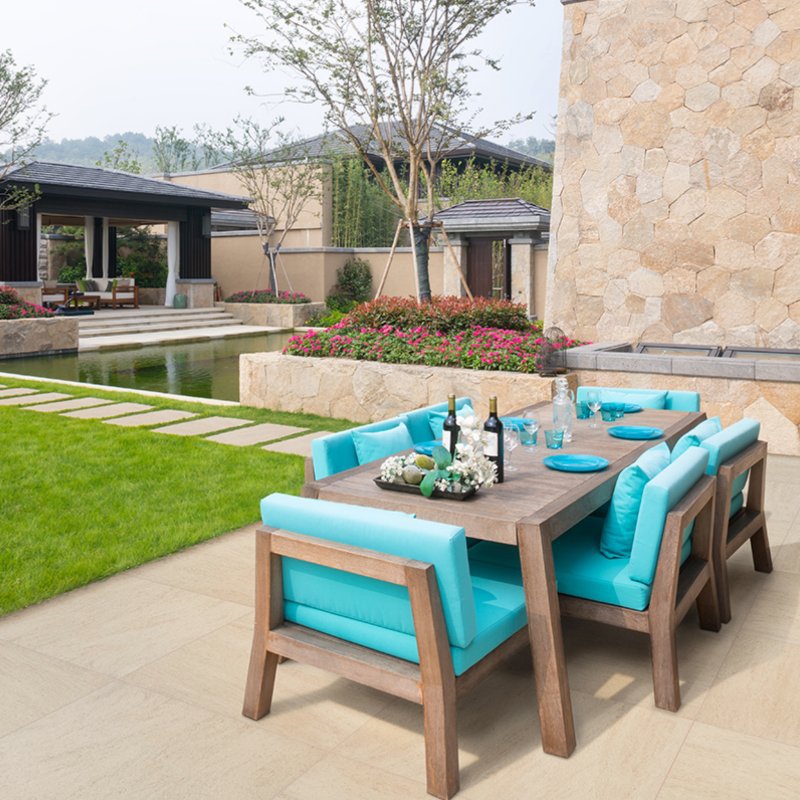 Featured: Living Style Beige Arterra Porcelain Pavers
Travertine has always been a popular natural stone for patios and pool decks. Now, with our travertine-look Living Style Beige Arterra Pavers, you can complete your project with these large-format porcelain tiles. If you are creating a true indoor-outdoor living space, remember that these pavers make a gorgeous indoor porcelain flooring as well. Elegant, and subtle in texture and color, these stone-look beauties are a timeless choice that complements design styles from traditional to modern.
When designing your perfect outdoor oasis, consider choosing an outdoor porcelain paver for your patio and walkways. Durable, requiring no sealing, and manufactured to withstand the elements, MSI's Arterra Paver Collection features a wide range of natural stone looks in easy-care porcelain. Find the perfect porcelain tile, and transform your boring backyard into your own personal outdoor oasis!
MORE OUTDOOR LIVING IDEAS
Take It For Granite: Can A Granite Countertop Withstand The Great Outdoors?
Outdoor Oasis: How To Create A Modern Outdoor Oasis With Porcelain Tile
Outdoor Oasis: Travertine Or Slate – Which Outdoor Tile Is Your Favorite?
Outdoor Oasis: Will Stacked Stone Add Value To Your Home?
Outdoor Oasis: Will Power Washing Ruin Your Outdoor Stacked Stone?
READ MORE ABOUT OUTDOOR SPACES with PAVERS AND PORCELAIN TILE:
Outdoor Tile Guide - Porcelain, Slate, Travertine and Quartzite
Porcelain Pavers Add Instant Curb Appeal
Porcelain Pavers Come in with A Bang
You Won't Believe These Inkjet Porcelain Tiles Aren't Real Stone