Tile Style: Contemporary And Natural Stone Tile – The Best Of Both Worlds!
December 05, 2017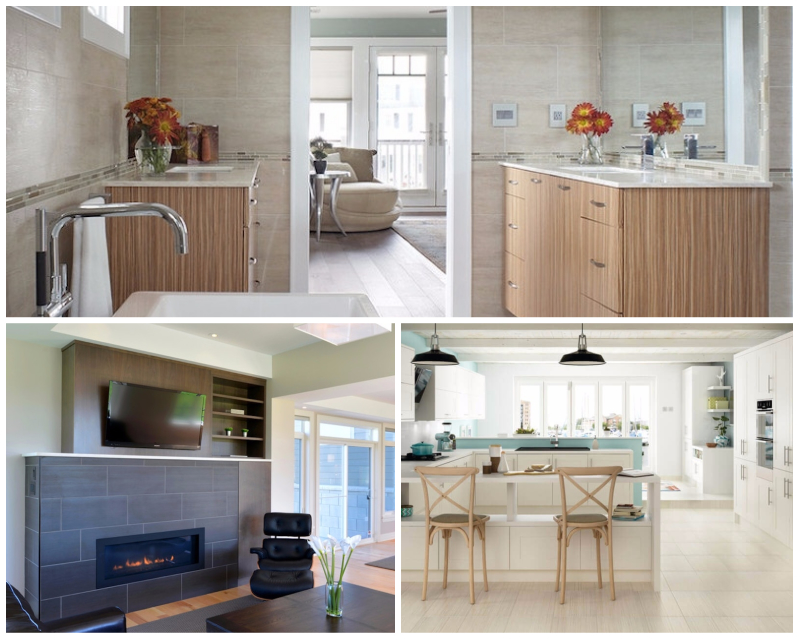 Contemporary design's clean lines and chic aesthetic are appealing to many homeowners, but modern interiors can sometimes feel a bit cold and uninviting. However, you can warm up your space with the new Focus Porcelain Tile Collection from MSI. Offered in four neutral hues with ultra-fine veining patterns, these porcelain tile selections add a touch of warmth and character. Now you can have the best of both worlds—a modern tile with natural appeal!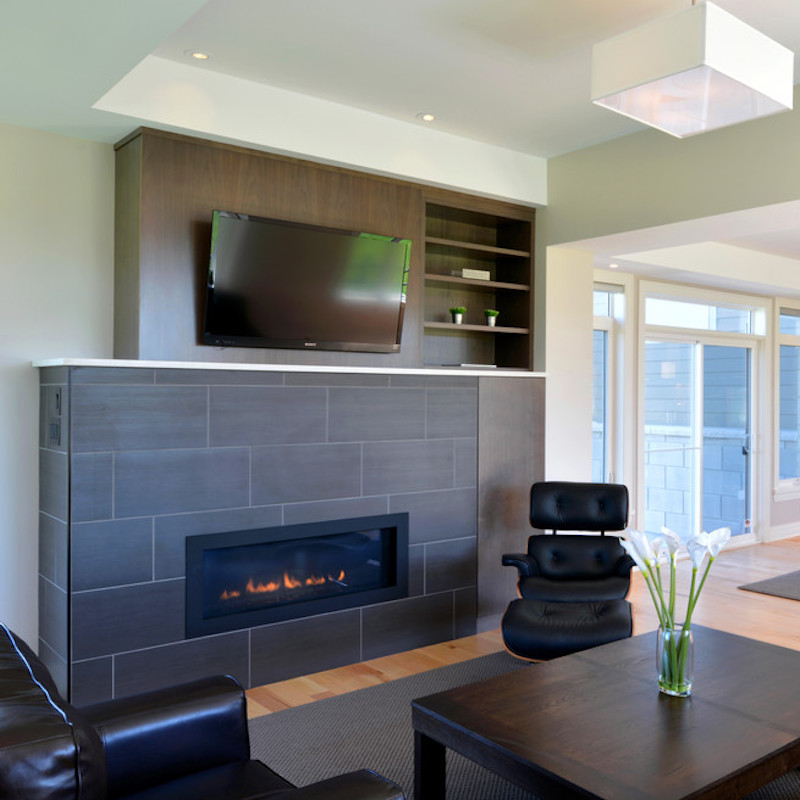 Create this look with MSI's Graphite Focus Porcelain (Photo Credit: Houzz)
Porcelain tile is a perfect match for modern interiors with its durable, smooth surface. It resists scratching and holds up to heavy wear and tear, even in commercial spaces. Porcelain is a wonderful surface for kitchen tile as well, because it can stand up to spills, heat, and heavy use. This design featuring Graphite Focus Porcelain demonstrates how this contemporary tile can bridge the gap with a more transitional kitchen design. The resulting look is both exciting and unexpected.
Recreate this look with MSI's Glacier Focus Porcelain (Photo Credit: Houzz)
The non-porous, easy-to-clean surface of porcelain tile is a great option for bathroom tile. Glacier Focus Porcelain—a clean, minimalist tile—creates a calming and spa-like effect in this inviting master bath retreat. The modern look is particularly popular for bathrooms, with many fresh, modern looks from which to choose.
Featured: Olive Focus Porcelain
The Focus Porcelain Tile Collection is also often used for tile flooring. Its scratch-resistant durability means it can withstand heavy wear and tear. The Olive Focus Porcelain tile shown in this hotel breakfast area is a perfect example. The neutral color palette blends seamlessly with almost any decor, and the fine linear veining adds interest and texture without being obtrusive in the overall design.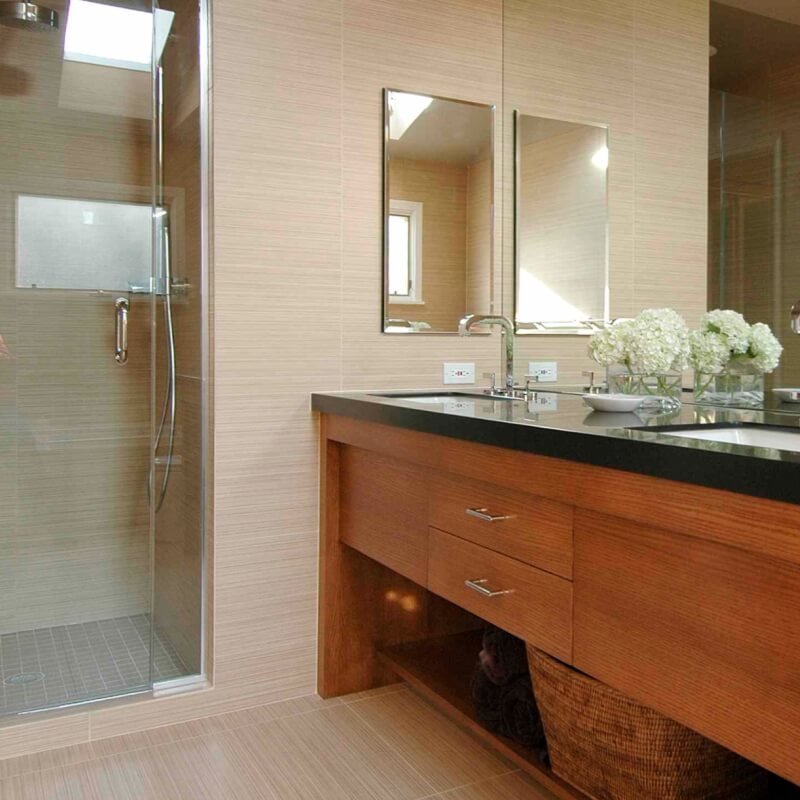 Create this look with MSI's Khaki Focus Porcelain (Photo Credit: Houzz)
Modern interiors tend to lend themselves to large format tiles, and the 12x24 tiles offered in this collection are the perfect accompaniment to a sophisticated and sleek design. Here, Khaki Focus Porcelain displays the tonal variations and subtle striping of the large-scale tile. The result is a beautiful, warm look that livens up even the most minimalist of spaces.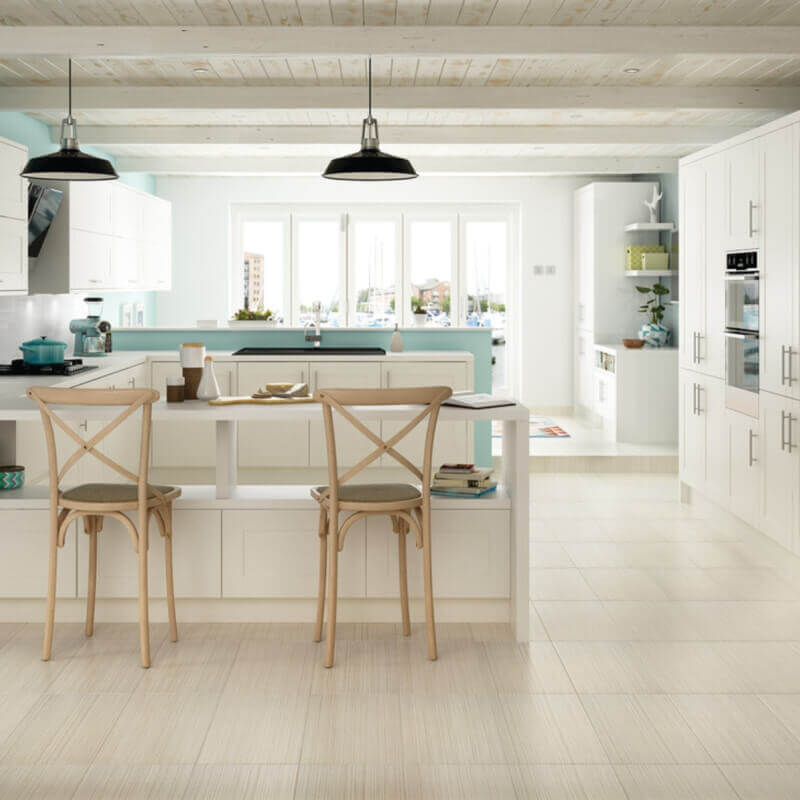 Get this look with MSI's Glacier Focus Porcelain (Photo Credit: Houzz)
You can feel confident choosing Focus Porcelain Tile Collection from MSI for your kitchen or bath, on the floors, walls, or even in the shower! This tough-as-nails tile creates the perfect marriage between contemporary style and natural stone, infusing even the most modern of interiors with warmth and character.