Tile Style: Easy Care Guide For Slate Flooring
March 17, 2017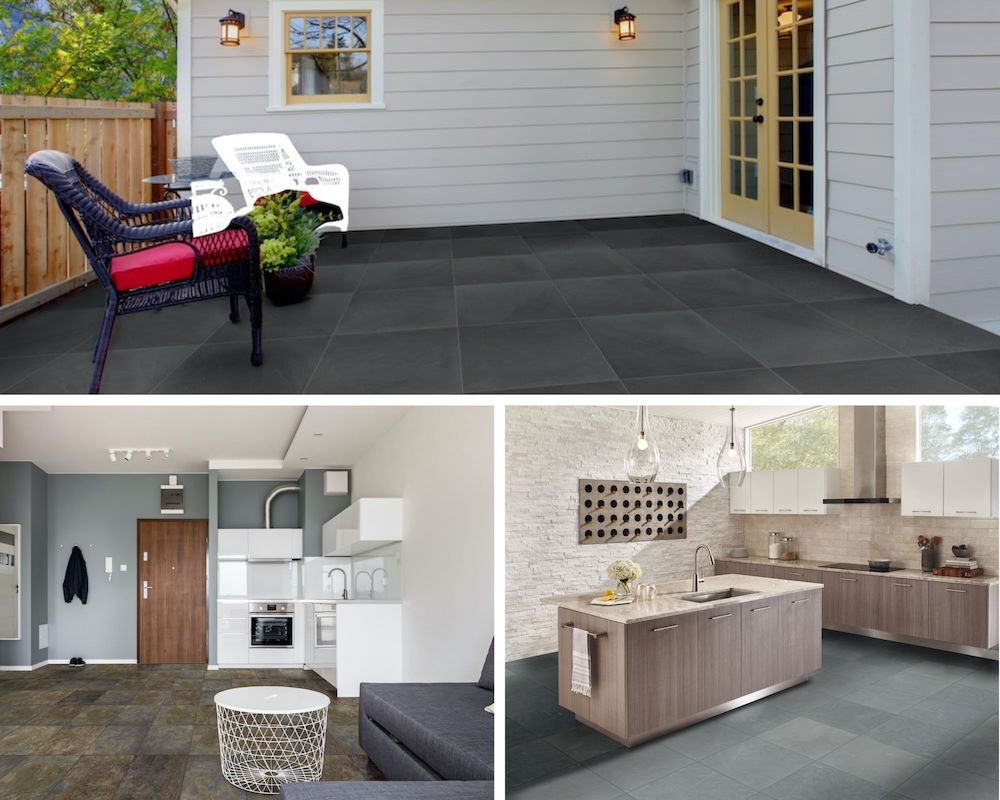 The natural beauty of slate tile flooring makes it a popular choice – and it is as durable as it is pleasing to the eye. However, all natural stone needs a little more work and careful treatment to maintain its good looks. It's well worth the extra effort, and with the proper stone care and maintenance, a slate tile floor can last for decades.
Daily Care
Slate floors should be swept daily. This is especially true during the first few months after installation, because they may go through a normal process of "spalling" which means that small pieces may flake off the surface. This should stop on its own, once the slate tile has settled in.
Mop your slate tile floor with a gentle cleanser. You can use a cleaning product specifically made to wash natural stone, or any other cleaning solution that does not contain lemon or vinegar – preferably one that is pH neutral. Rinse with clean water and either let it air-dry or use a soft cloth.
Sealing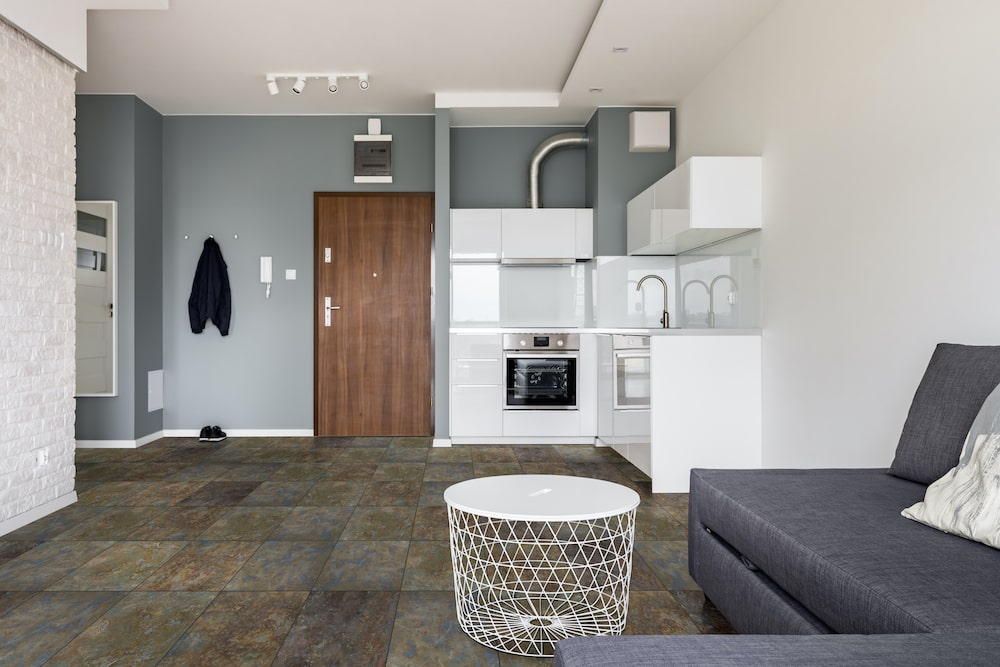 San Rio Rustic Slate
Like most other natural stones, slate tile flooring requires sealing to aid in water repellency and prevent staining and scratching, and sealer should be applied on a yearly basis.
To see if your slate tile needs sealing, pour a bit of water on its surface. If the water leaves a darkened spot for longer than 10 minutes, it needs sealer. Some types of slate may need sealer application more often than others.
Special Care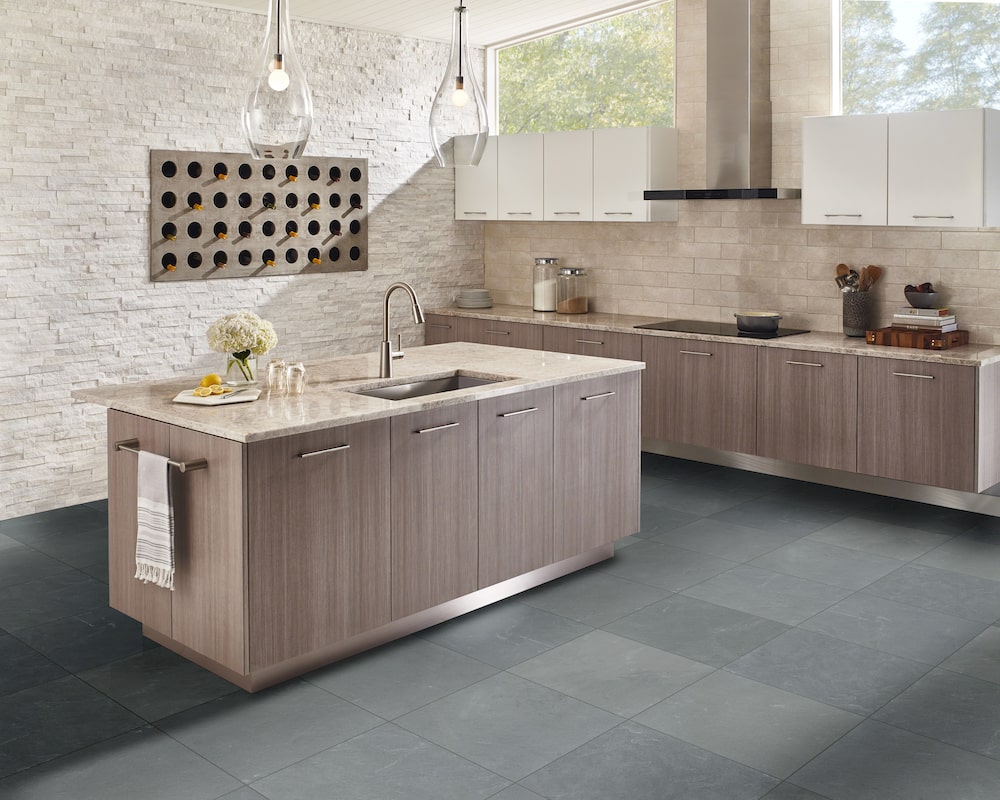 Montauk Blue Slate
Slate flooring does scratch more easily than other flooring options. If a scratch does occur, you may be able to hide it by applying a bit of mineral oil. Properly sealed slate is stain-resistant, but if a stain should occur, you can use a stain-removal poultice for stone flooring, available in stores.
Alternatively, you can make your own poultice with a paste of flour and hydrogen peroxide. Spread it on the stain and allow it to sit for 6 hours, or overnight, covered with plastic wrap. You can then remove it with a damp cloth or a gentle scraper. More than one application may be needed.
Dos and Don'ts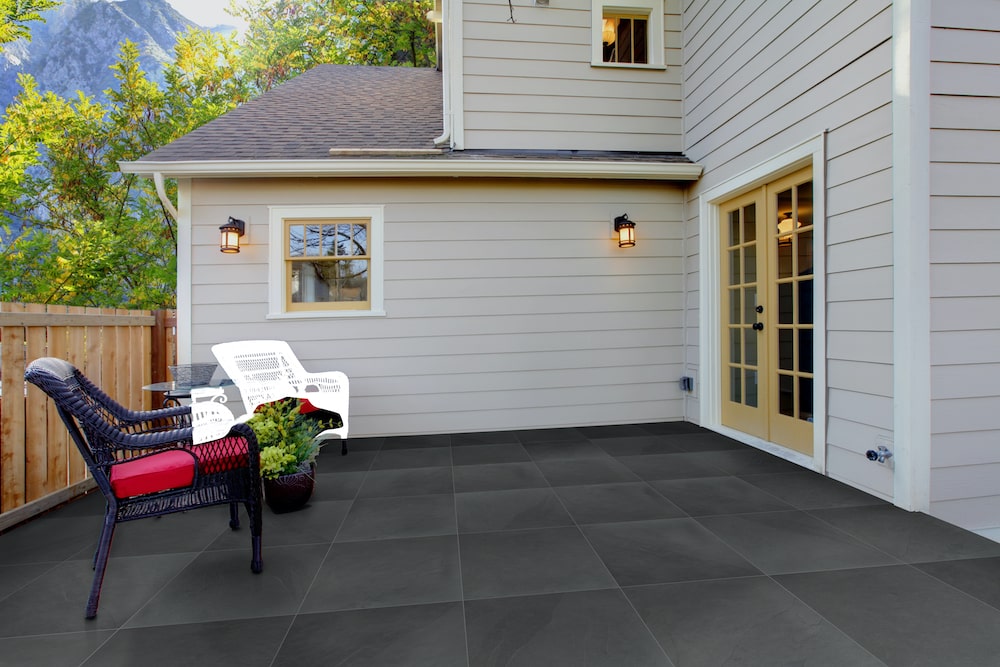 Montauk Black Slate
Here are some general guidelines:
DO:
• Use rugs or mats to protect floor from heavy foot traffic
• Apply sealer once a year
• Clean spills immediately
• Mop with a pH neutral cleaning product, or one made specifically for natural stone
• Carry furniture when moving across the room, instead of sliding
DO NOT:
• Use abrasive cleansers, or a product containing vinegar, lemon, or bleach
• Scoot furniture across the floor without a protector underneath
• Use a vacuum cleaner that has a beater bar to sweep your slate flooring
Many of the guidelines for maintaining your slate floor are common sense, and you'll have no trouble becoming accustomed to the routine. There's nothing like MSI's natural stone slate tile collection to add warmth and character to your home, and the extra effort will pay off for many years to come.
For assistance in picking out your slate tile, please use our website's chat feature, visit an MSI showroom, or find an authorized MSI dealer in your area.