Outdoor Oasis: New Stacked Stone Colors And Videos
December 08, 2017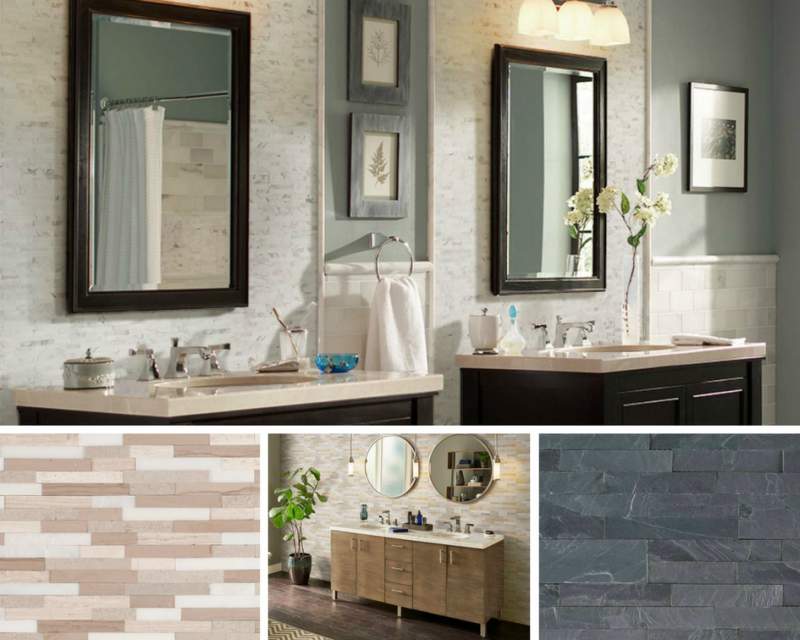 If you're dreaming about adding a beautiful accent to your kitchen, bathroom, or living room, you can finish the job in an instant with Stik Wall-Tile. MSI's newest and most remarkable peel and stick tile is a simple DIY solution you can tackle in just a few hours.
Believe it or not, you can ditch the grout and still get the look of gorgeous natural stone in a variety of stunning colors and bold styles. Whether you're a DIY novice or veteran, there's no need to worry! That's because installation of these budget-friendly wall tiles is easy, and they'll stay put thanks to the industrial-grade adhesive. So, get ready to refresh your room with one of these new stacked stone colors.
Arctic Storm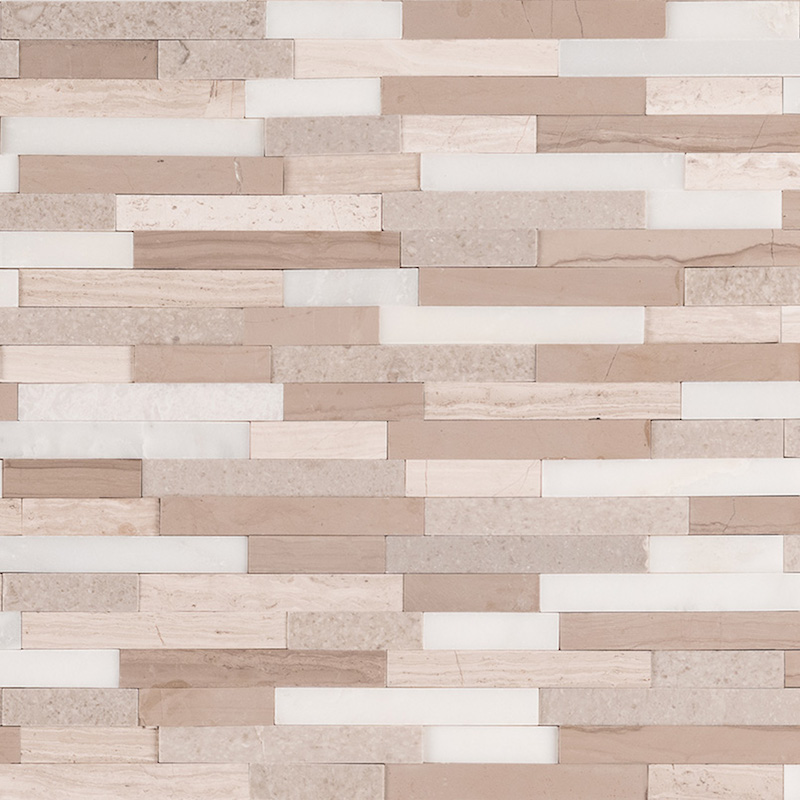 Featured: Arctic Storm Interlocking Stik Wall-Tile
You can have luxurious marble in an instant with Arctic Storm Interlocking Stik Wall-Tile. This 3D peel and stick backsplash features the natural stone in tones ranging from cool whites to warm grays. Enjoy the classic beauty of marble's characteristic veins and flecks. Its thin, linear lines create a contemporary feel, while the honed finish adds sophistication.
Midnight Veneer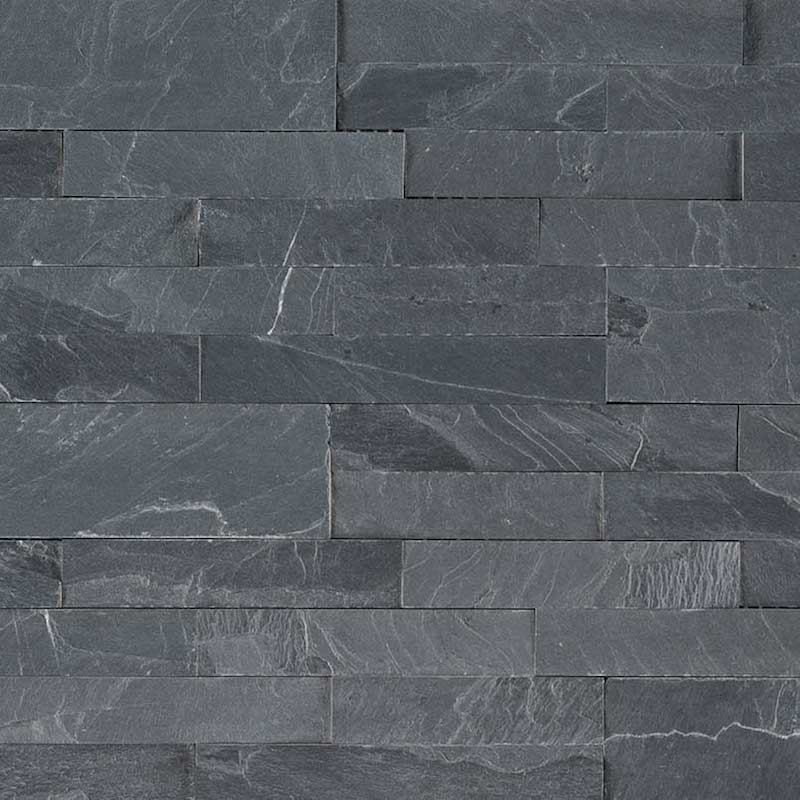 Featured: Midnight Ash Stik Wall-Tile
Set a dramatic mood for your design with Midnight Ash Stik Wall-Tile. This self-adhesive stacked stone tile is crafted from natural slate. The blacks and charcoals, complemented by subtle white veins, work well in various styles, from farmhouse to modern. Stick with the moody motif by adding other dark colors, or brighten it up your kitchen or bathroom with white quartz countertops.
Emperador Splitface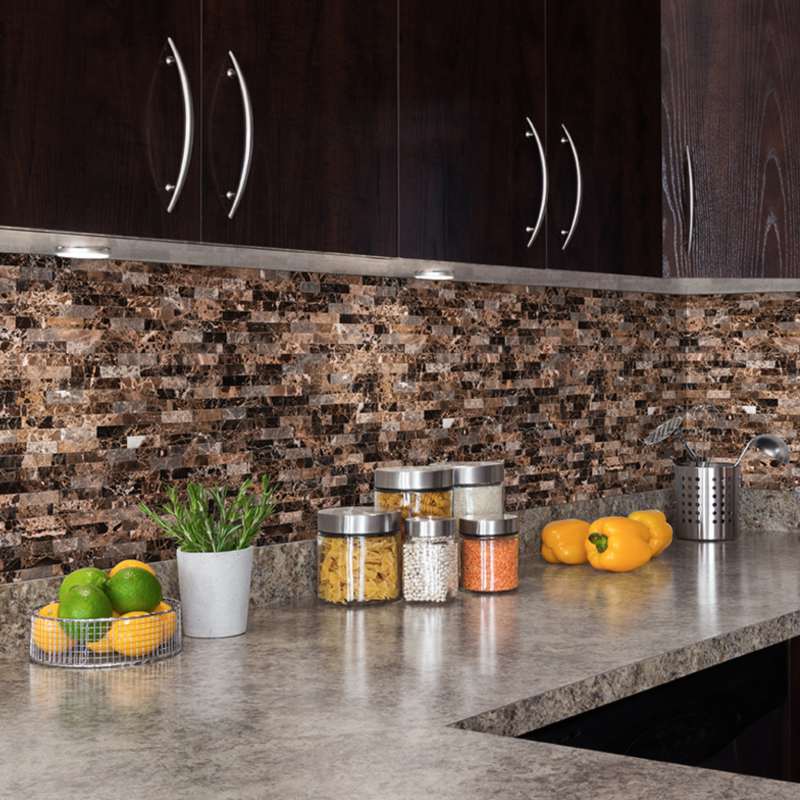 Featured: Emperador Splitface Stik Wall-Tile
It's a breeze to infuse elegance into your kitchen or bathroom with Emperador Splitface Stik Wall-Tile. This authentic marble beauty hails from Spain and comes with a self-adhesive backing. For an eye-catching pattern, the natural stone features rich browns and warm gold tones, with lots of veining. The material's split face, polished finish elevates the look even further.
Calacatta Cressa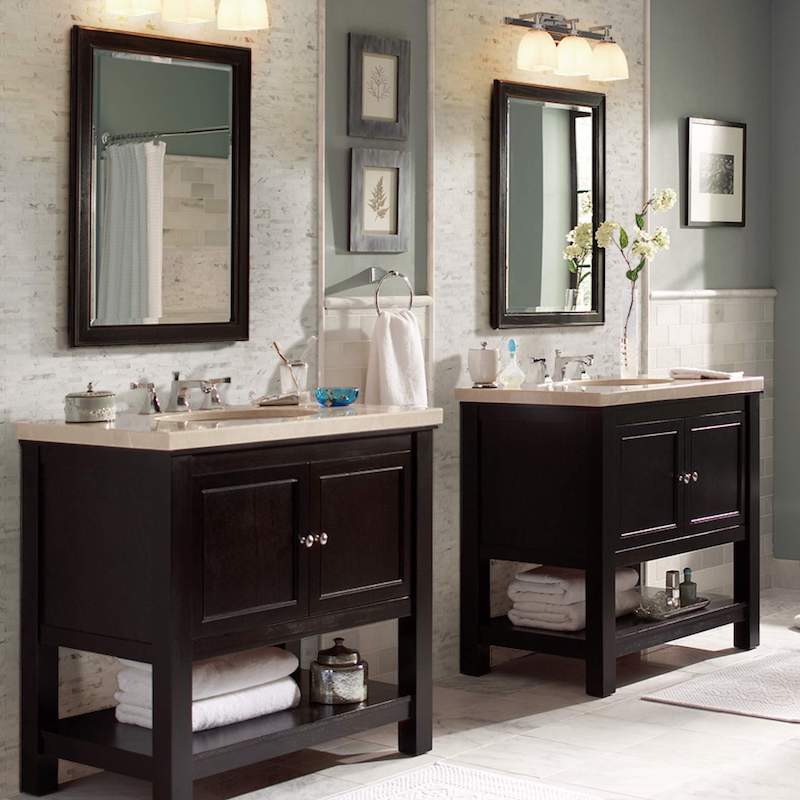 Featured: Calacatta Cressa Stik Wall-Tile
Install Calacatta Cressa Stik Wall-Tile for timeless appeal and a classic look. With its clean lines, crisp whites, and soft gray veins, this 3D peel and stick tile will add refinement to any modern or traditional design. The variation in stone creates a patterned effect, while the ledger panel style adds texture to the overall design.
Golden Honey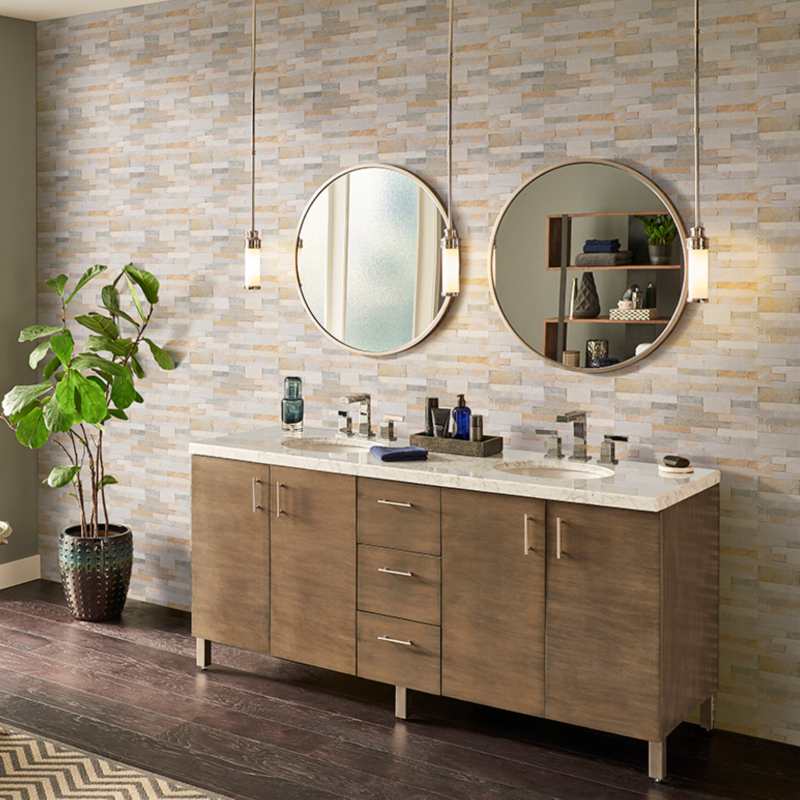 Featured: Golden Honey Stik Wall-Tile
Create a calming feature wall with Golden Honey Stik Wall-Tile, a peel and stick tile composed of natural quartzite. This stunner features various warm hues of white, gold, and honey, with splashes of contrasting grays, for a beautiful design that will transform your space.
It's easy to imagine using stacked stone inside the home when you explore the many designs of mosaic tile MSI has to offer. And with their new Stik Wall-Tile Collection, you can add texture and color to just about any space in a single afternoon. With 10 different colors to choose from, including natural stone selections, you're sure to find just what you need to create the stone backsplash you've always wanted! For step-by-step instructions for adding MSI's Stik Wall-Tile to your home, check out our instructional video.