Popular
Slate Tile – Rustic Elegance For Inside And Out
May 27, 2014
Few natural stones are equally elegant and rustic. A stone is often smooth and sophisticated or it is tumbled and earthy, but it is less common to be both at the same time. Slate, however, is the perfect balance between the two – Nature's compromise between a high-end look and a beautifully organic one. Used thoughtfully inside or outside, slate can bring nature indoors or sophistication to the outdoor living space.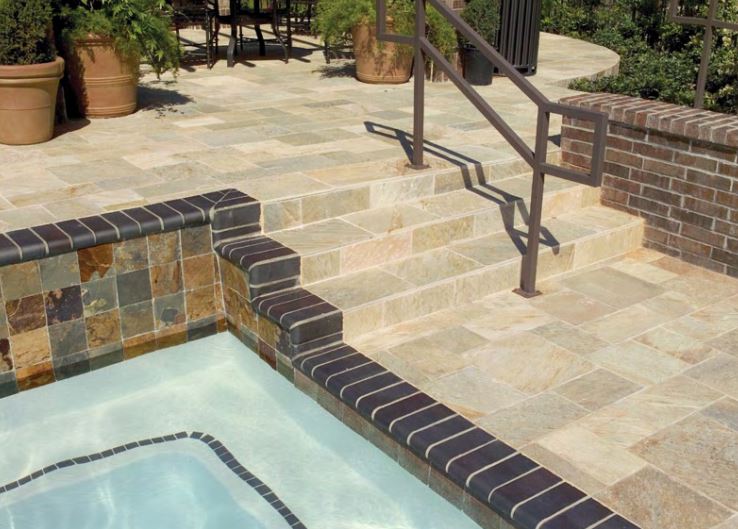 Slate is formed of compressed layers of sediments under the ocean. These sediments vary in color and composition, resulting in a natural stone that is found in a variety of colors, from the more prevalent dark greys and bluish greys to rich rusts and variant browns or blacks. Purple, pink, green, and red are also found streaking through slate depending on the types of sediments present. Rarely, pyrite deposits are also found – known as Fool's Gold, pyrite appears in some slate as small crystalline deposits that are golden in color. In addition to color, texture is also variable in slate – some slates are a very smooth, fine grain; others are wavy, have perceivable bands, stripes, ridges, crenellations, or ribbons from the layering of shale, clay, ash or other sediments over time. With available edges like gauged, sawn edge, or tumbled, slate can be finished to look even more unique.
Given the fact that slate is often highly textured, one might assume that it is more rustic in appearance than it is elegant. However, the bluish grey simplicity of Silver Blue Slate or sleek Montauk Black coupled with vibrant accents gives slate a complex look that is also gentle and subtle in coloration, complimenting a rich décor without overpowering it.
Indoors, slate tile is used for backsplashes, flooring, or even countertops (though less commonly, as the edges of slate can be sharp or brittle). As backsplashes and flooring, slate is a great blend of beauty and functionality – it is hard, durable, and resistant to chemicals, heat, bacteria and moisture. It also does not scratch or chip easily. Slate truly brings nature indoors, lending an authenticity to earthy decors unrivaled by other stones. It does not need a high polish or additional refinement to elevate it for indoor living.
In terms of maintenance, the sealing of slate backsplashes and wall tile is generally viewed as optional – many choose to seal it because it will usually make cleaning slate easier, as the seal will smooth over some of the texture that might grab at cleaning cloths and also offer a surface less likely to collect dust. For flooring, regular sealing is recommended to prevent staining from heavy traffic and is also sometimes employed to give slate an even richer, "wet" appearance.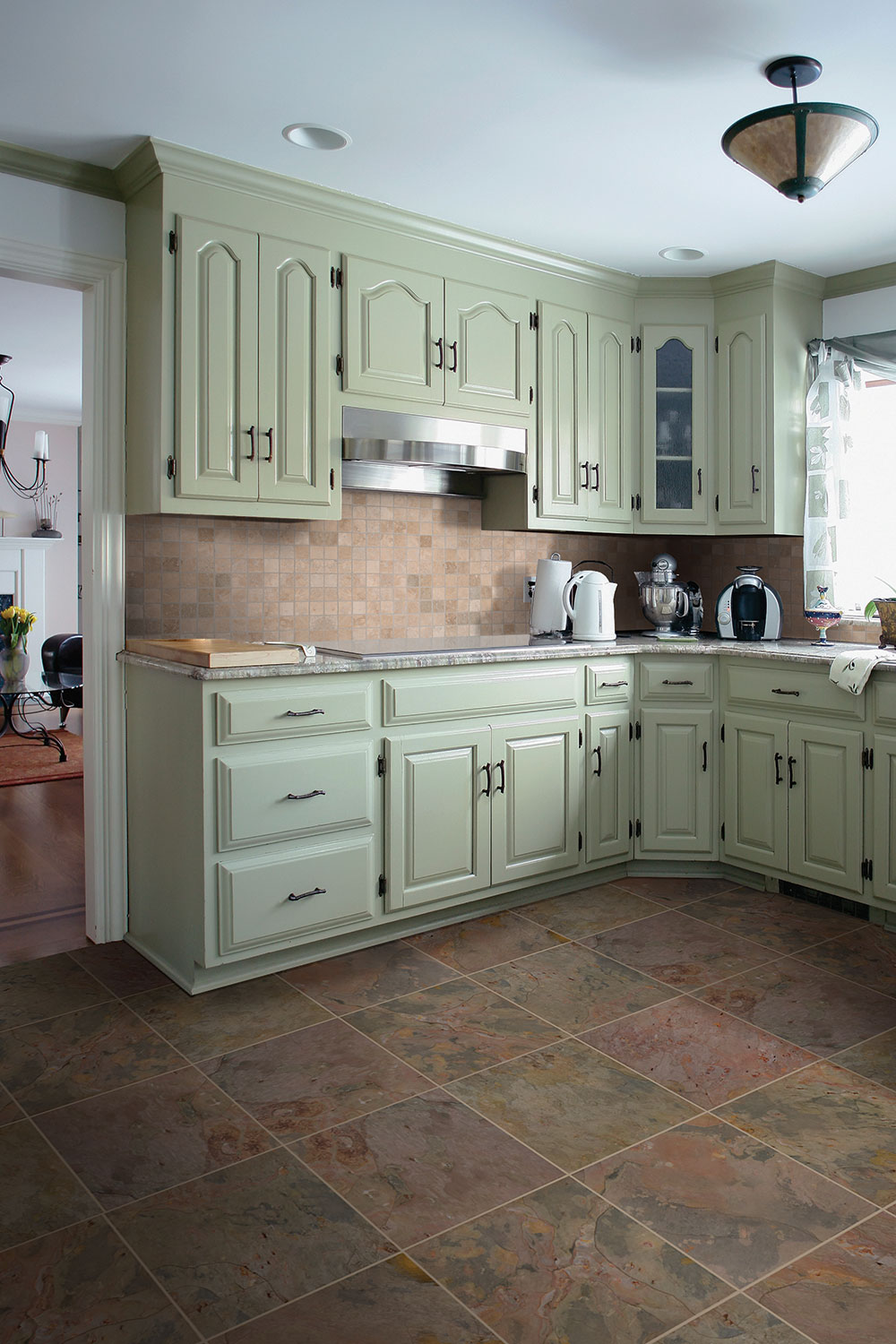 Outdoors, slate flooring, wall cladding (or even slate roofs) fit into the natural landscape but lend a finished, stylish look. California Gold pavers and flagstones, for example, can create refined patios or winding walkways that define spaces, merging sympathetically into the natural landscape while also providing practical convenience. That convenience allows for greater use of the space, increasing your living area – for flooring surfaces to host social gatherings, cooking food in an outdoor kitchen, or simply for providing a textured surface around water features or swimming pools for added safety.
Slate tiles are suitable for hardscaping in colder climates due to their great durability and low porosity, though they are not recommended for freezing climates. As wall cladding, they are a way to add a unique flair of nature to facades, especially around water features where the colors will blend into the environment but also add interest. For those with a love of the literal, a water feature accented by stone harvested from the depths of the ocean or shore is a beautiful way to achieve a harmonious water landscape design.
Slate is a highly versatile natural stone with a unique drama that is subtle and beautiful It will elevate your indoor living space with a piece of nature; it will add refinement to the outdoor landscape. Whatever your needs, MSI offers slate tiles, ledger panels, mosaics, and flagstones for your indoor and outdoor needs in dozens of colors and textures!