Tips From The Trade: Common DIY Stacked Stone Installation Problems
March 22, 2018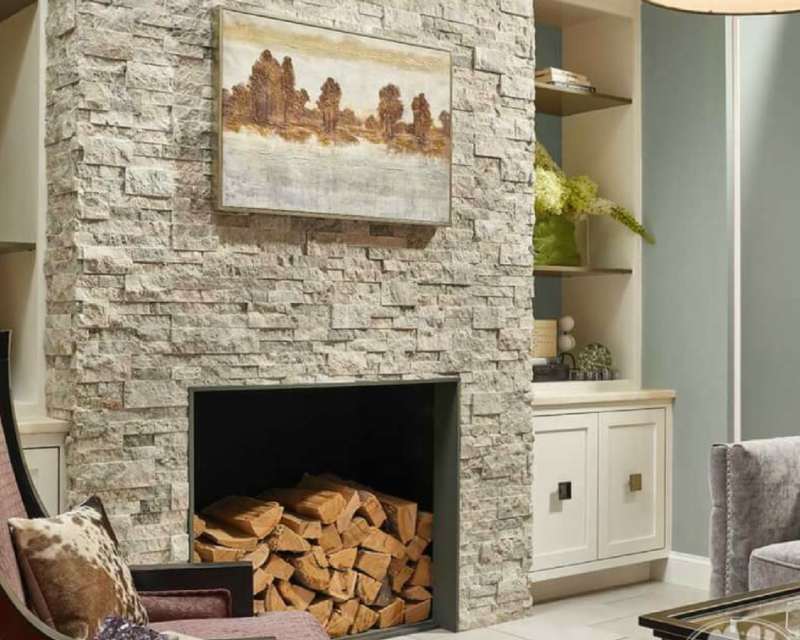 Have you been dreaming about upgrading the interior of your home with a beautiful stacked stone wall? It's a great DIY project, one you can complete in two to five days or so, depending on the size of the installation. But if you're feeling less than confident and worrying about the things that could go wrong, this article is for you.
Thanks to veneer panels, installing stacked stone is easier than ever. Made with natural stone in various finishes, MSI's stacked stone veneers have the look and quality of classic masonry, and help you create elegant, nature-inspired home accents. We're going to discuss several problems commonly encountered while installing stacked stone veneer panels as a DIY project, and how you can avoid them. Many of these issues can be solved simply by using MSI veneer panels instead of other stacked stone products!
Gaps Between Panels
Create a similar look with Roman Beige Stacked Stone (Photo Credit: Houzz)
When a stacked stone veneer panel is installed improperly, it's possible to see gaps between the panels. There may be several reasons for this, but the most common is using panels with slightly uneven edges. Gaps might also be caused by installation on an uneven surface; make sure your wall is perfectly plumb and level, and that the wall material is capable of supporting the stacked stone.
MSI veneers are pre-set onto oversized tile panels, so there is no guesswork involved in figuring out how they fit together. Just place the edges close together as if they were regular tiles.
Corners Difficult to Align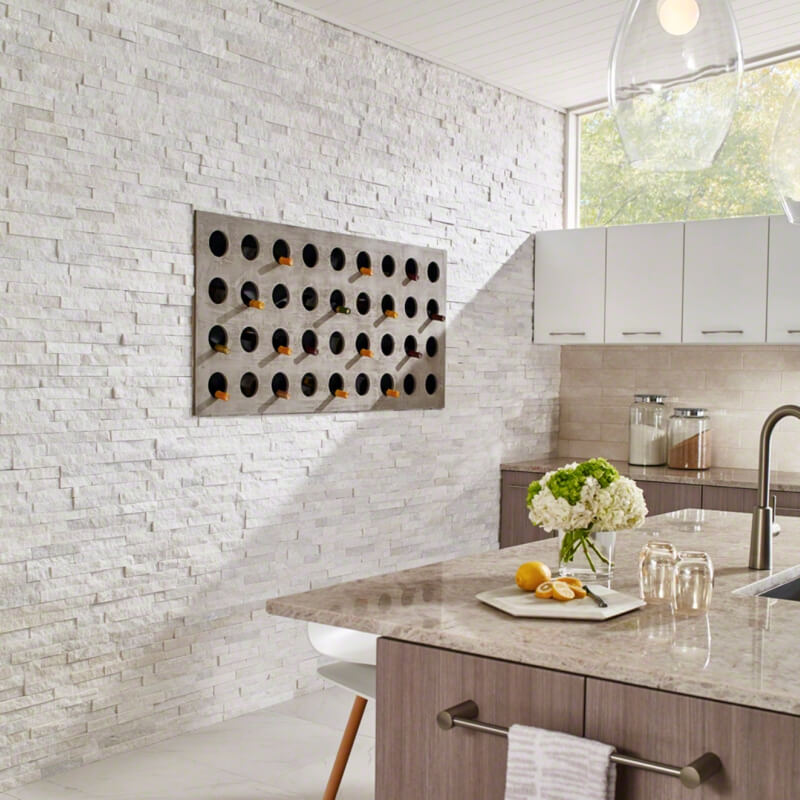 Featured: Arctic White Stacked Stone
Installing a stacked stone corner can be tricky, especially if you have to cut the panels to fit. In order to create a professional finished product, corners need to be miter-cut at a 45-degree angle or else the result will look sloppy. Once again, MSI solves this problem — corner panels are available, pre-cut and pre-assembled, so you won't have to worry about cutting that angle just right, which makes the process go much more quickly.
Zipper Effect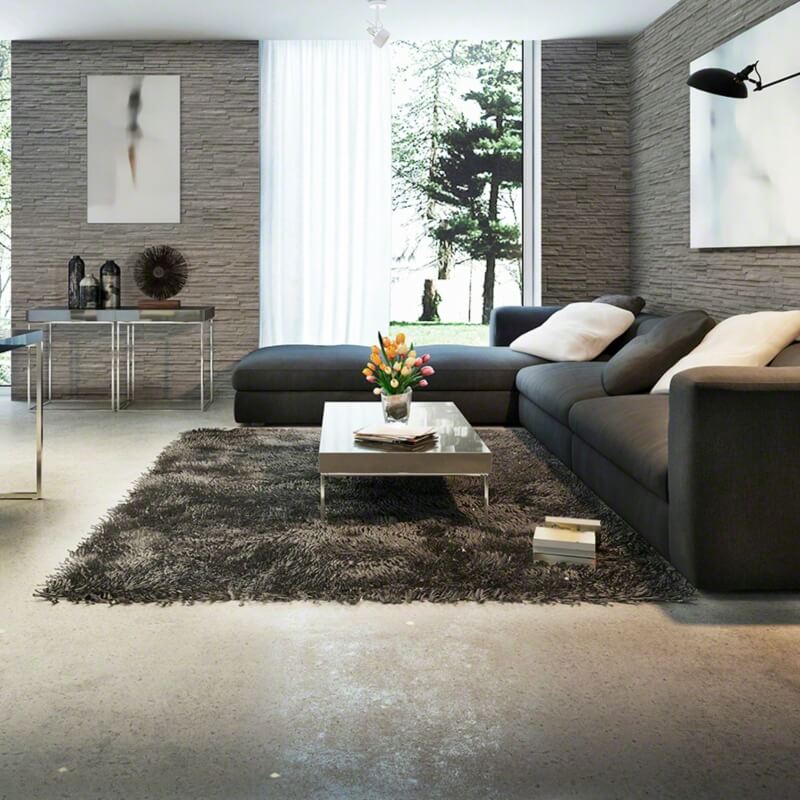 Featured: Charcoal Pencil Stacked Stone
When pre-assembled ledger panels are misaligned so that panels of the same length line up at the corner, it can create what's called a zipper effect. The look you want comes from a random stone placement, which requires more effort and skill. MSI corner panels solve this problem as well because they are not all identical, and it's easy to install varying patterns for a natural, professional result.
Slippage While Installing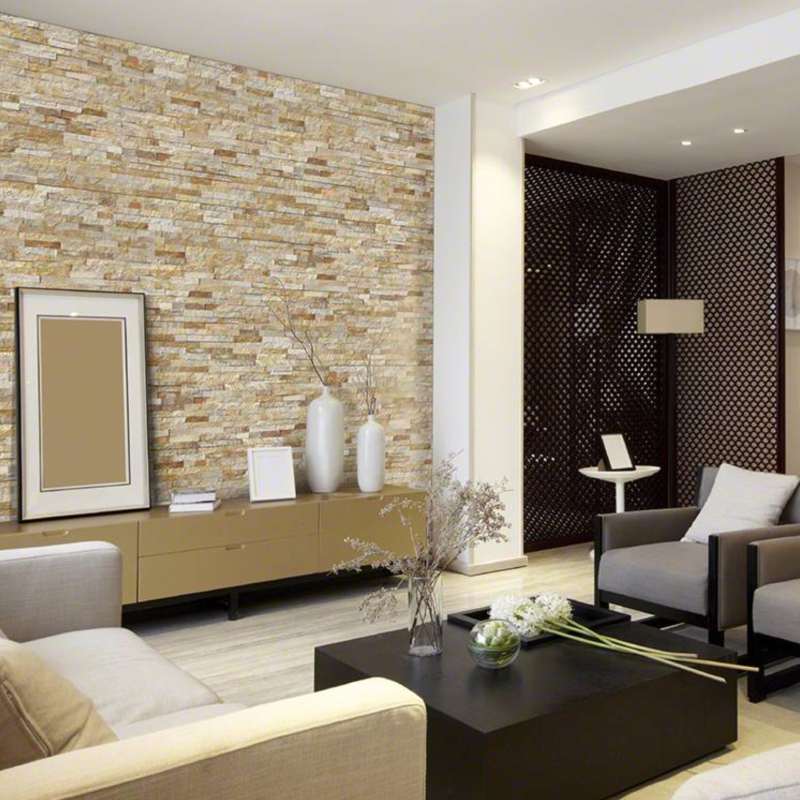 Featured: Sparkling Autumn Stacked Stone
Nothing is more frustrating during a DIY stacked stone installation than having your carefully aligned veneer panels slip out of place as soon as you go to the next one. Solve this problem by using a high bond mortar, which dries quickly so veneer panels do not slip. MSI recommends ProLite High Bond Mortar.
Starting in the Wrong Area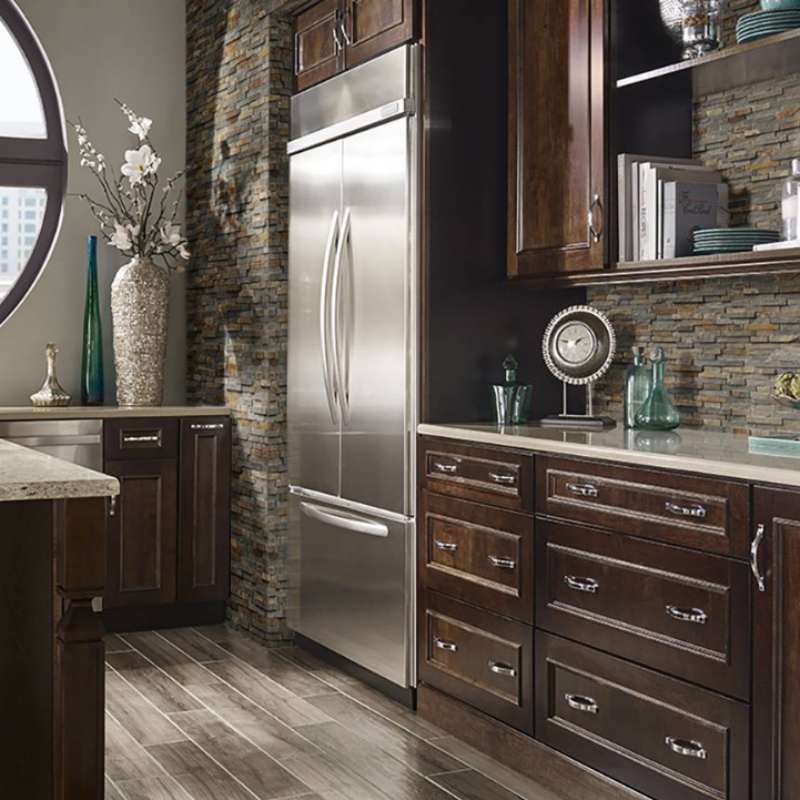 Featured: Rustic Gold Stacked Stone
Beginning your stacked stone installation in the wrong place can spell disaster for your project. For professional results, start in the corner at the lowest point rather than trying to fit the corner on later. We also recommend laying out the entire row on the floor before you begin its installation, making sure everything fits together properly. Do this for every row and your panels should line up perfectly.
Not Enough Thinset or Mortar Used
A stacked stone installation is not the place to skimp on materials, and this includes your thinset or mortar. Make sure you have enough on hand to finish the entire project, mixing it in small batches as you go. You need to apply it to both the wall and the panel itself.
Don't let this list of potential problems deter you from taking on this DIY project in your own home. After all, now that you know the issues that commonly crop up, you'll be prepared. Follow the instructions included with the veneer panels and your mortar/thinset, and everyone will be impressed by your skills and your beautiful stacked stone wall.
For more detailed information on vinyl flooring, including installation costs for Luxury Vinyl Flooring, visit our website for our entire line of luxury vinyl planks.
Are you ready to get your DIY project started? First, find the stone wall tile by reviewing MSI's expansive Stacked Stone Collection, then find and visit an MSI Hardscape Dealer in your area.