Classic Shower Looks With Marble-Look Porcelain Tile
June 18, 2017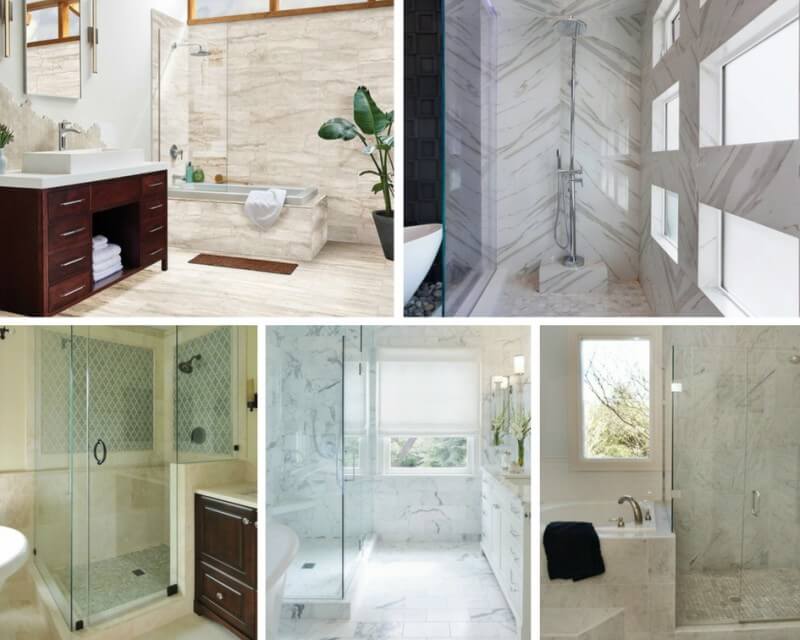 Whether you're creating a classic style bathroom for your personal enjoyment or for resale purposes, you'll want to choose materials that add value and are durable. While marble looks luxurious, it is quite costly and requires more maintenance than other materials.
So if you're feeling the pain in your pocketbook, you might want to opt for a true-to-life marble look instead. For example, the Pietra Collection from MSI meets this durable design demand with its line of inkjet printed porcelain tiles. These dreamy materials mimic marble so well that you'll forget it's not the real thing!
You can choose from a number of sizes and looks to create a bathroom or shower with incredible style. Plus, you'll love all of the benefits porcelain has to offer. It is harder and less porous than ceramic, is very easy to clean, and never needs to be sealed.
Not only does it resist bacteria and odors, but it also resists water, so it can handle splashes and spills. Still unsure? Take a look at these classic shower looks made possible with the installation of marble-look porcelain.
Carrara Pietra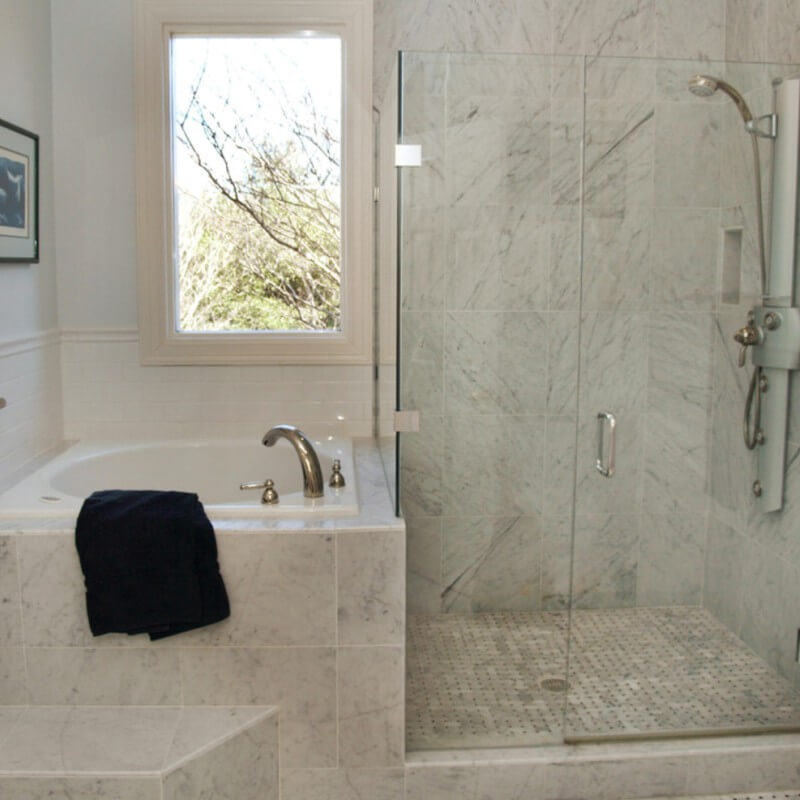 Recreate this look with MSI's Carrara Pietra Porcelain (Photo Credit: Houzz)
If you're after the dramatic gray veining found in natural marble, then choose porcelain Carrara tile from the Pietra Collection. It offers a classic look, but its larger format sizing is a modern twist. This white marble look comes in 12x24 polished and matte finishes, as well as 3x18 matte tiles.
Calacatta Pietra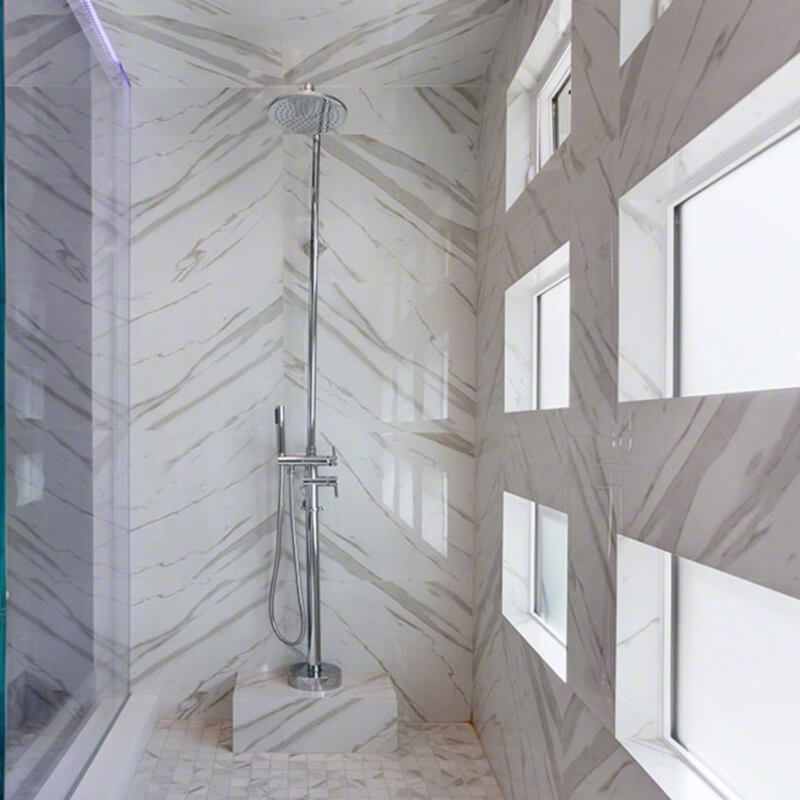 Featured: Calacatta Pietra Porcelain
If you want to transform your shower into a high-end statement piece, but without the high price tag, consider Calacatta Porcelain from the Pietra Collection. This stunning white and cream porcelain tile features larger, elegant veining in both gray and brown hues. It's available in a wide range of sizes, including polished finishes in 12x12, 18x18, and 12x24, and matte finishes in 12x24 and 24x24.
Statuario Pietra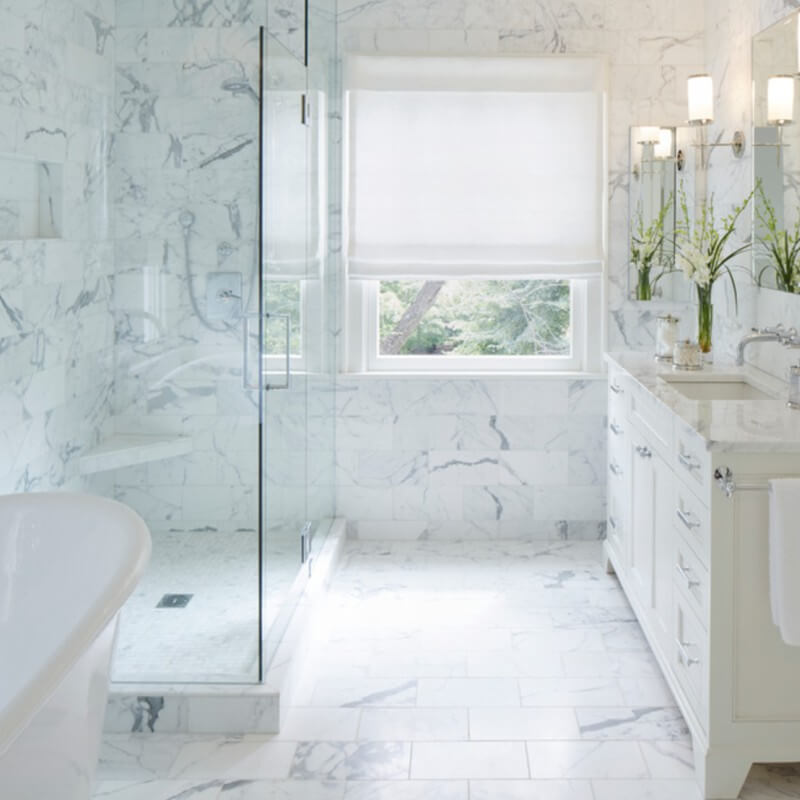 Get this look with MSI's Statuario Pietra Porcelain (Photo Credit: Houzz)
Statuario Porcelain from the Pietra Collection offers a more detailed look with its white background and varied veining. You'll find just what you need with this marble-look tile, because it comes in 12x24, 16x32, 24x24, and 3x18 sizes. And if you want a subway tile look, or plan to add a special mosaic to your shower surround or shower floor, this wall tile also comes in 2x4 tiles and 2-inch hexagon shapes.
Bernini Bianco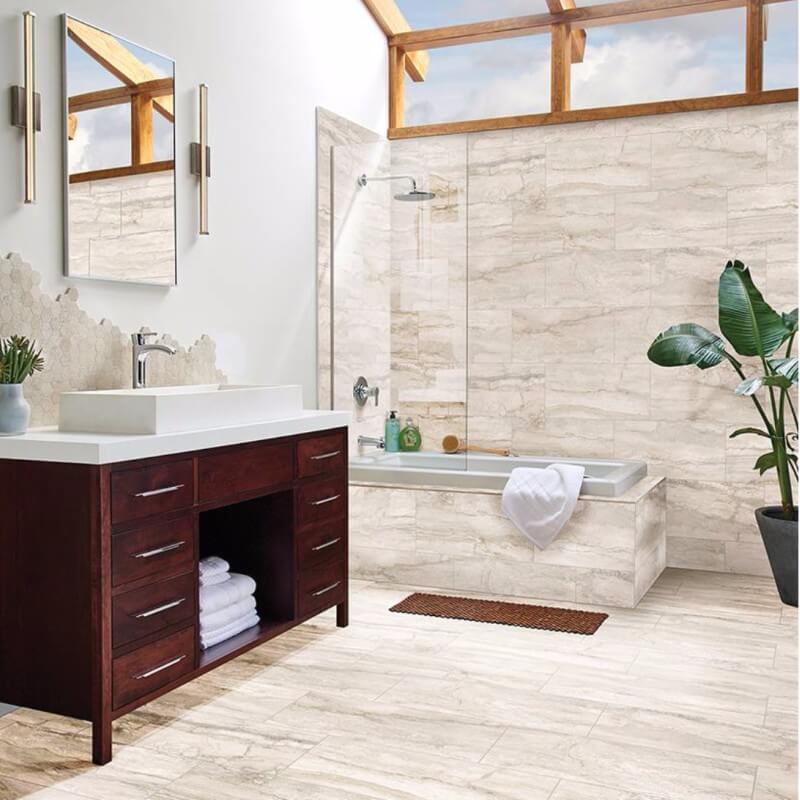 Featured: Bernini Bianco Pietra Porcelain
If you're in love with neutrals, then Bernini Bianco Porcelain from the Pietra Collection is a luxurious linear look for you! It offers a beautiful combination of whites, creams, and warm grays, as well as unique veining that mimics Diano Real marble.
Because it comes in a wide range of available sizes, such as 2x2 and 2x4 mosaics, 3x18 bull nose, 4x18, 18x18, and 12x24, you can use these matte and polished tiles on everything in the bathroom, from the backsplash to the floor to the tub surround.
Marfil Pietra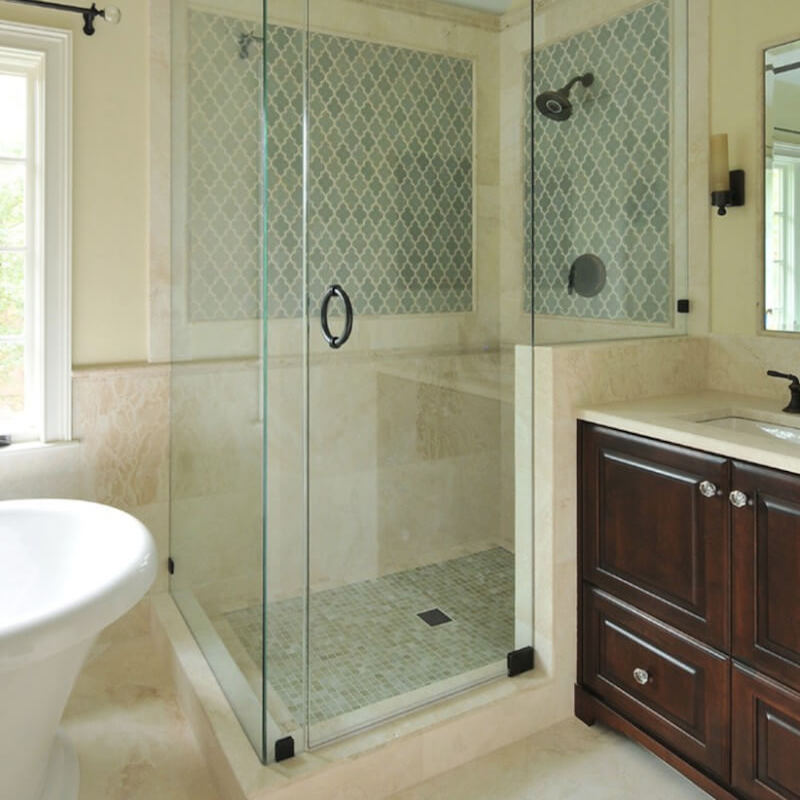 Get this look with MSI's Marfil Pietra Porcelain (Photo Credit: Houzz)
Another beige beauty to consider is Marfil Porcelain from the Pietra Collection. This polished tile in 18x18 or 24x24 includes a beige background with light veins in whites and creams. It's a more subtle option when you want your tile to blend into a master retreat with a more traditional design.
When you're ready to upgrade the look of your shower without the expense of real marble, turn to MSI for all your porcelain tile needs.
READ MORE ABOUT THE BENEFITS OF PORCELAIN TILE
A Nod At Mod with Fabric Porcelain Tile
Avoid These Porcelain Tile Installation Mistakes
Best Examples Of Polished Cement In Porcelain Tile