Stylish And Durable Quartz Hotel Bathroom Countertops
January 14, 2022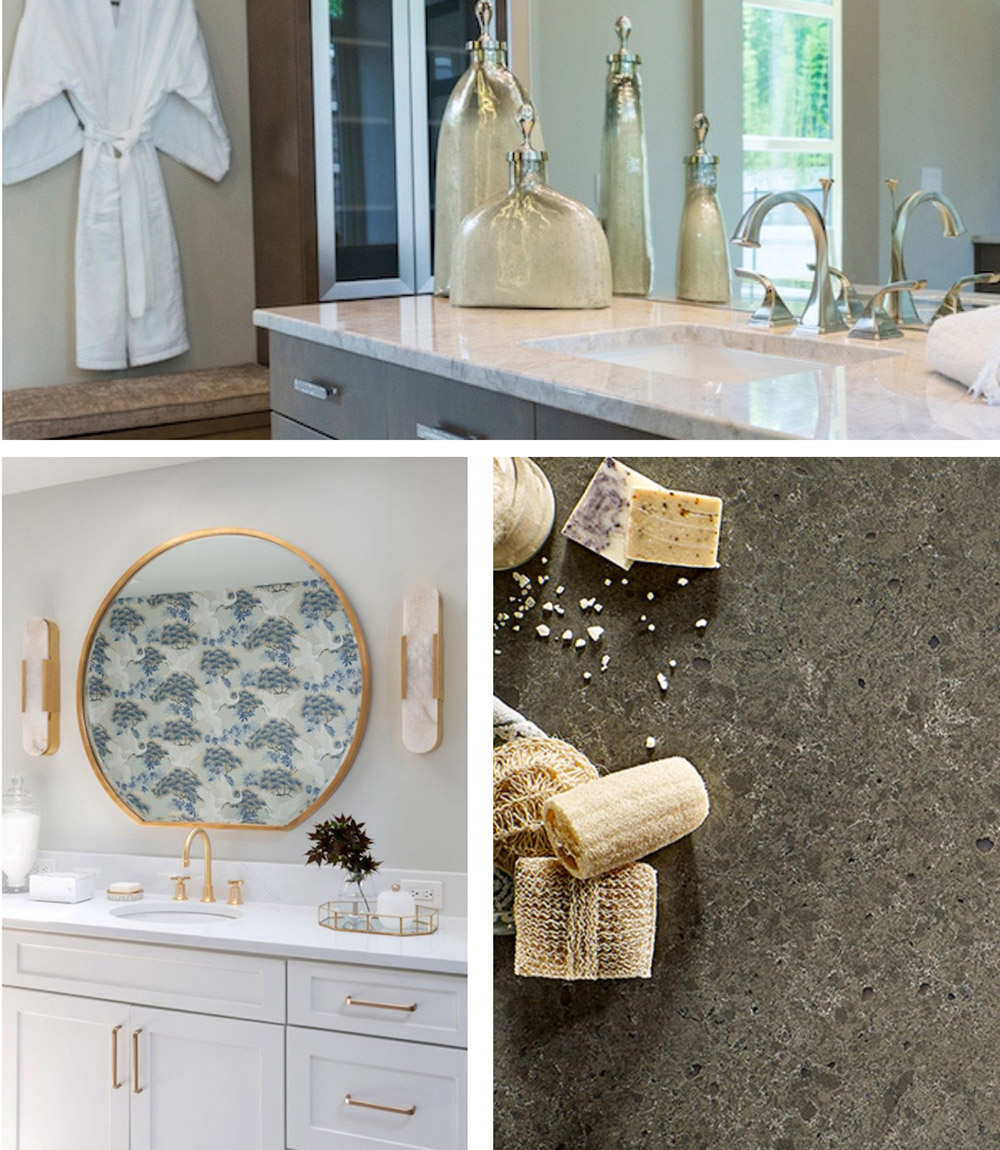 Staying at a hotel should feel like an upgrade to an everyday life, complete with guest rooms that offer upscale finishes and spa-like appeal. From the moment a guest enters the lavish lobby, complete with hardwood floors and granite countertops, to the minute they settle down for the night on cozy, plush bedding or enjoy a quick rinse under a massaging showerhead, every moment should be designed with comfort in mind.
When it comes to the hotel bathroom countertop you pick, the upscale materials and finishes featured in your serene getaway should be chosen to spark interest and stand up to heavy use.
Before you get lost in the extensive array of MSI quartz surfaces, consider a few of our most stylish and durable quartz options, perfectly suited for elegant hotel bathroom countertops.
Calacatta Ultra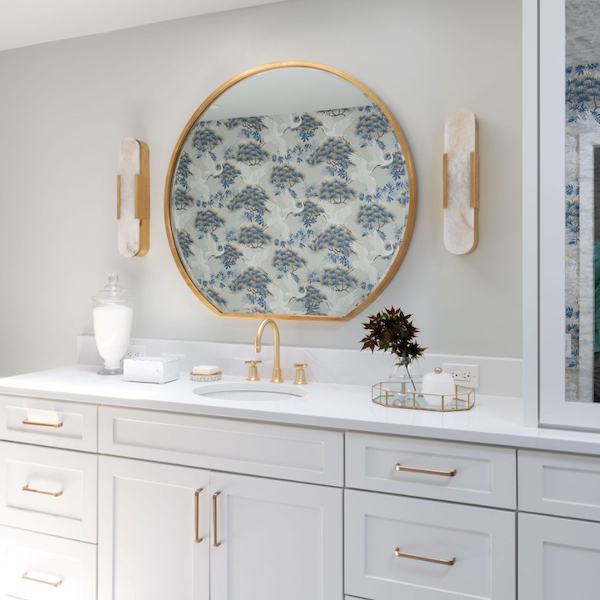 Like the marble from which it draws its name, Calacatta Ultra is a stylish, sophisticated, and tranquil expanse of pure white, enhanced by a delicate tracery of sparse, gray veining across the surface. Like the natural stone it is based on, this makes for stunningly bright quartz countertops that elevate the visual appeal of the vanity in any hotel room.
It pairs equally well with white, black, or wood tone cabinetry. While it will certainly match up with modern paint or wallpaper in pale gray tones, it could also counterbalance warmer off-white or sandy hues. Use it with classic neutral tones or complement it with daring pops of color on your towels, artwork, or wallpaper to create an amazing, spa-like space.
This bright quartz goes well with silvery hardware, but for a modern and unexpected twist, consider accentuating with gold or rose gold hardware and fixtures instead.
Calacatta Trevi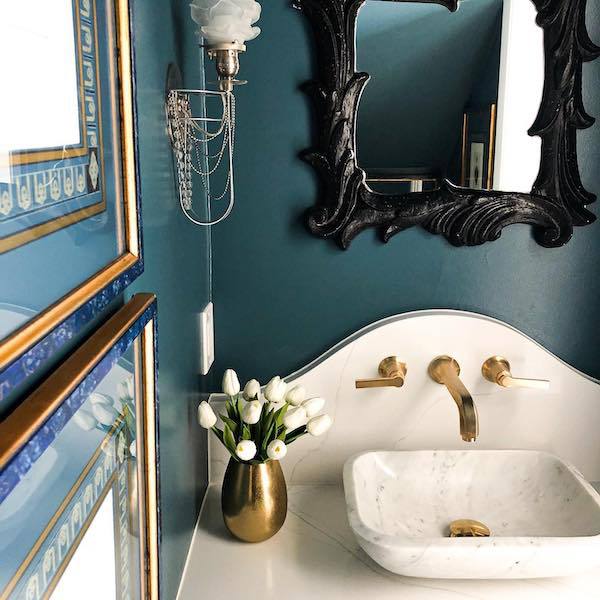 Italian marble is a beautiful look, especially when it extends from the countertop edges of a bathroom vanity up into a backsplash. However, traditional marble is not an ideal option for high-traffic hotels.
If you're looking for an incredibly strong and durable solution that delivers the marble look you love, you can't go wrong with Calacatta Trevi quartz from MSI.
For starters, it's a non-porous surface, which means that it is antimicrobial. This is incredibly important in a hotel bathroom. It's also resistant to heat, staining, scratches, and other common forms of damage.
While standard options for natural stone are strong, they are also porous, which means that marble countertops could be more prone to stains and bacteria if they are not properly sealed and maintained. Engineered quartz alleviates these issues, providing a stunning visual appeal and superior protection.
In addition, quartz offers the look of natural stone with such attention to detail that you really can't tell the difference. Calacatta Trevi, in particular, features a warm white background with delicate, but sharply defined gray veining. It will go with any cabinetry, carpet tiles, and wall color, making it a great option for suites and single rooms alike.
Glacier White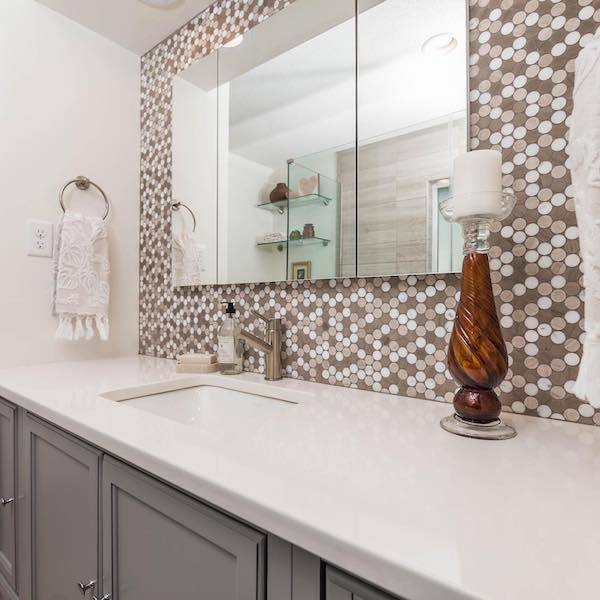 White quartz countertops are a great addition to any kitchen or bathroom space, as they add an ambiance of cleanliness. With the right hue, your vanity tops can also create soothing appeal that makes your bathrooms feel like a posh escape wit.
Glacier White is the perfect complement to any hotel bath, thanks to a milky white background lightly heathered with wisps of muted gray. The subtle patterning is just enough to add visual interest without competing with other design elements, including your wallpaper, backsplash tile, or hotel flooring.
The coloration is lovely with both cool and warm neutrals, ranging from grays and taupes to creams and beiges. It pairs nicely with virtually any other color as well, whether you prefer calming pastels or energizing jewel tones.
Blanca Statuarietto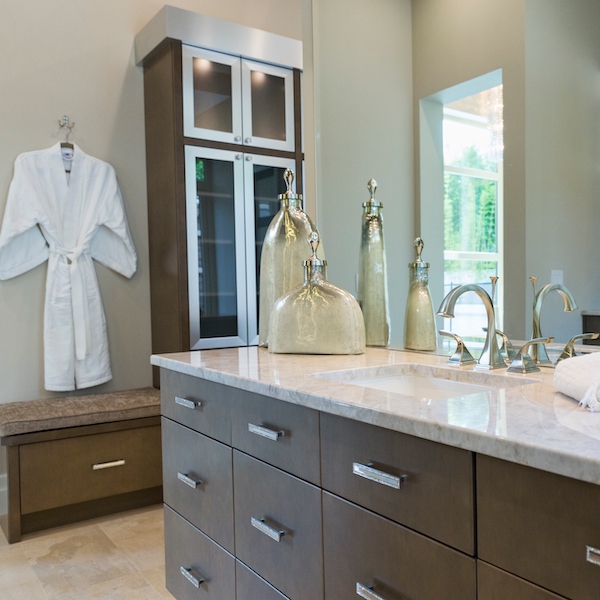 While cool whites are still in fashion, you might not be keen on a kitchen or bathroom that feels like an icy, white fortress. In this case, Blanca Statuarietto offers the hint of warmth you need to create a space that feels a bit more casual and inviting, without losing the sophisticated air of luxury appeal.
As premium surfaces go, this quartz, which features a pure white background with subtle, feathery veining in gold and brown, is the perfect complement to warmer décor. It's absolutely breathtaking with wood tone cabinetry, whether you prefer pale, honeyed hues or rich mahogany.
With dark wood and hospitality flooring in a travertine coloration, the brightness of this counter surface is especially striking.
Babylon Gray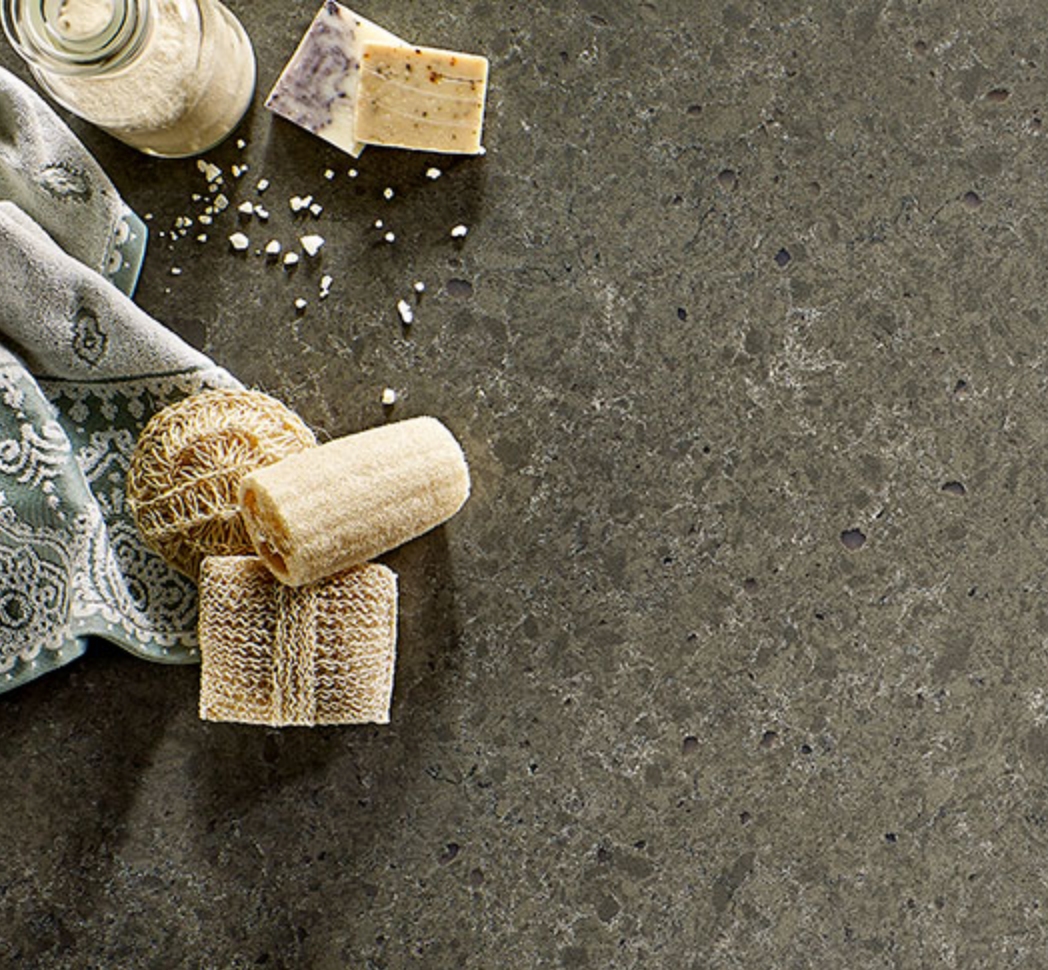 It's hard to argue with the appeal of luminescent marble, but the bold patterning and dimensionality of granite countertops have a lot to offer, as well. Luckily, quartz can mimic the look of a wide range of natural stone materials, giving you plenty of options for bathroom countertops that make a statement in your space.
Babylon Gray is a particularly good choice for modern designs. The concrete gray backdrop is punctuated by darker and lighter patches of gray, as well as creamy swirls, creating a faint, soothing pattern reminiscent of a blanket of clouds. Nougat-colored chunks are scattered throughout for additional visual interest.
The stormy, mid-tone gray skews a little warm, like a greige, which means it not only pairs well with white, black, or gray elements, but it also goes well with a variety of wood tones. You may still want to choose ashier hues, rather than a golden oak, but you'll find this particular gray incredibly versatile.
Imbuing your own home with the luxury appeal of a spa-like hotel bathroom is not as hard as you may imagine, especially when you have so many incredible quartz countertop options to choose from.
With MSI varieties like Calacatta Ultra, Calacatta Trevi, Glacier White, Blanca Statuarietto, and Babylon Gray that mimic other types of natural stone, you can have the look you love in a surface that's safe, durable, and incredibly easy to maintain.
Read More About MSI Premium Quartz Countertops
Selection And Installation of Your New Quartz Countertop
Our Top 10 Dark and Dreamy Quartz Countertops
Get Elegant Long Vein Marble Looks with Quartz Countertops
Create A Welcoming Kitchen with Warm Quartz Countertop Colors
Why We Love Environmentally Sustainable Quartz Countertops
Stay On Budget and On Track with Prefabricated Quartz Countertops
READ MORE ABOUT HOTEL AND HOSPITALITY SURFACES:
Check Out Our Hospitality Gallery For Hotel Flooring And Countertop Inspiration
Hotel Flooring And Countertops For the Perfect Hospitality Bar Design
Hotel Flooring: Which Luxury Floors Are the Easiest to Maintain In High Traffic Areas
5 Ways Hotel Designers Are Using Modern Quartz to Enhance Their Look