Mosaic Monday: Is It A Good Idea To Paint Over Wall Tile?
May 14, 2018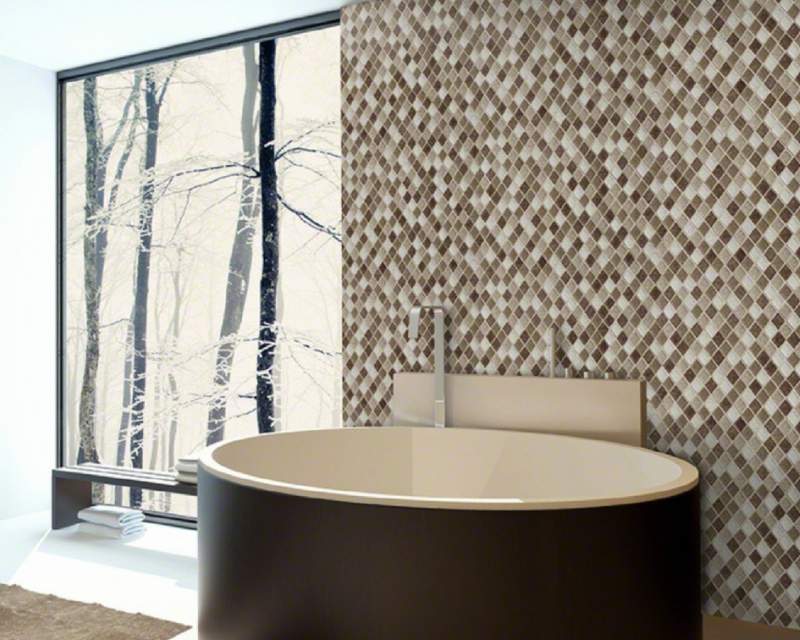 Paint is often seen as the universal solution to home-decorating dilemmas. It comes in an extensive variety of colors and shades to match anything you desire, it's relatively inexpensive, and it doesn't require specialized skill to apply.
Painted furniture, cabinets, wood paneling, and even flooring is suggested as a money-saving alternative to replacement. But is it a good idea to paint wall tile?
You can paint tile. In fact, there are products on the market specifically for painting tile and you'll find tutorials for doing so on YouTube and Pinterest. It's possible that your end result will look lovely — but before you run to the paint store, there are a few cons to painting tile you should know about.
• You can choose paint in any color you like, but the result will be a uniform color, eliminating the lovely variation and character found in many types of wall tile.
• Although you can purchase specialty textured paint, it is expensive, tricky to apply, and cannot come close to duplicating the look of natural stone.
• Painted tile is not an advantage when it comes time to sell the house. Like wallpaper and worn-out vinyl flooring, it's a sure way to make the interior décor look dated and shabby.
• Tile can last for decades — but a paint job only lasts 2-3 years at the most before it begins to chip and peel.
• When you paint tile you need to paint the grout as well. Paint may not adhere well to certain types of grout. Also, if your grout is in bad shape, paint won't fix it; you'll need to repair the grout before you paint.
You should also consider how much work is involved in successfully painting tile — that is, preparing the tile so the paint will stick and you'll achieve a finished result you can live with. First, you'll need to clean any buildup of residue with trisodium phosphate (TSP).
In areas such as a kitchen backsplash where there may be a buildup of grease and grime, this can take hours or even days.
With all this in mind, why not simply replace the tile? It's not as difficult as you may think, and the results are far superior. Just look at these gorgeous wall tile examples that may make you never want to paint again.
Silver Glisten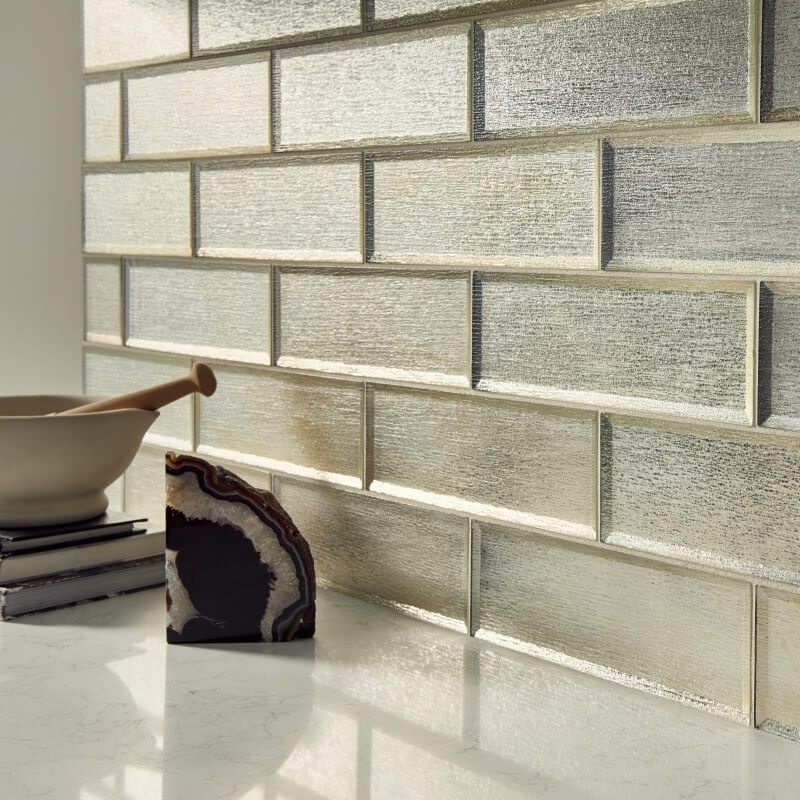 Featured: Silver Glisten Subway Tile
Metallics are hot! Silver Glisten Subway Tile is a glass tile with a subtle crackle texture that shines just like silver, and with a beveled edge it delivers an incomparable 3-D look. It's one of MSI's many contemporary kitchen backsplash tile options.
Calacatta Cressa Leaf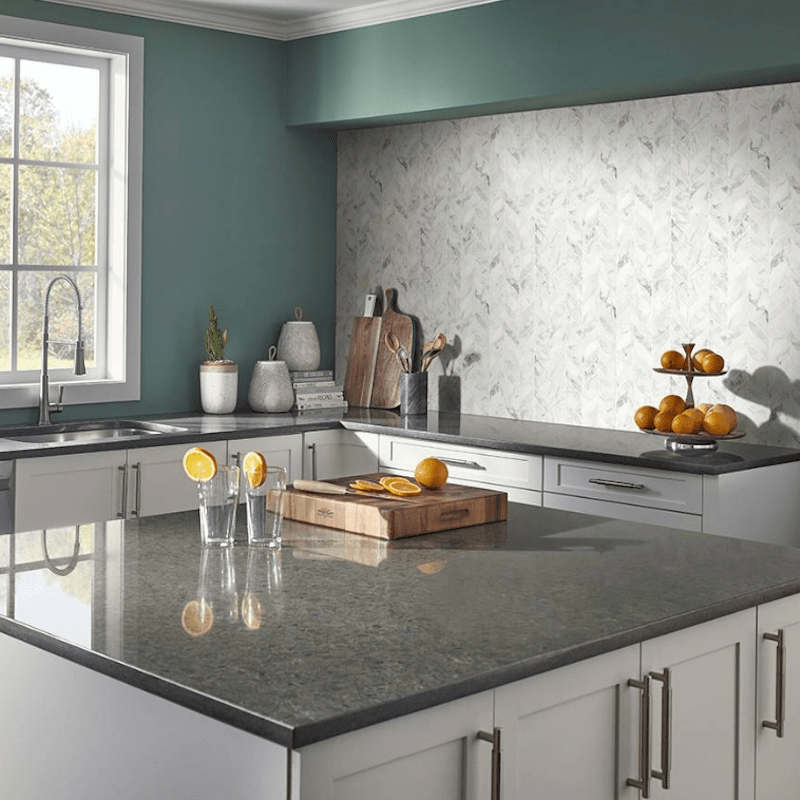 Featured: Calacatta Cressa Leaf Pattern Honed Marble
Mere paint can't hold a candle to the opulence of marble. Calacatta Cressa Leaf Pattern Honed Marble tiles offer a new twist on an old favorite, a unique shape that delivers a contemporary style without losing its traditional character.
Leira Kenzzi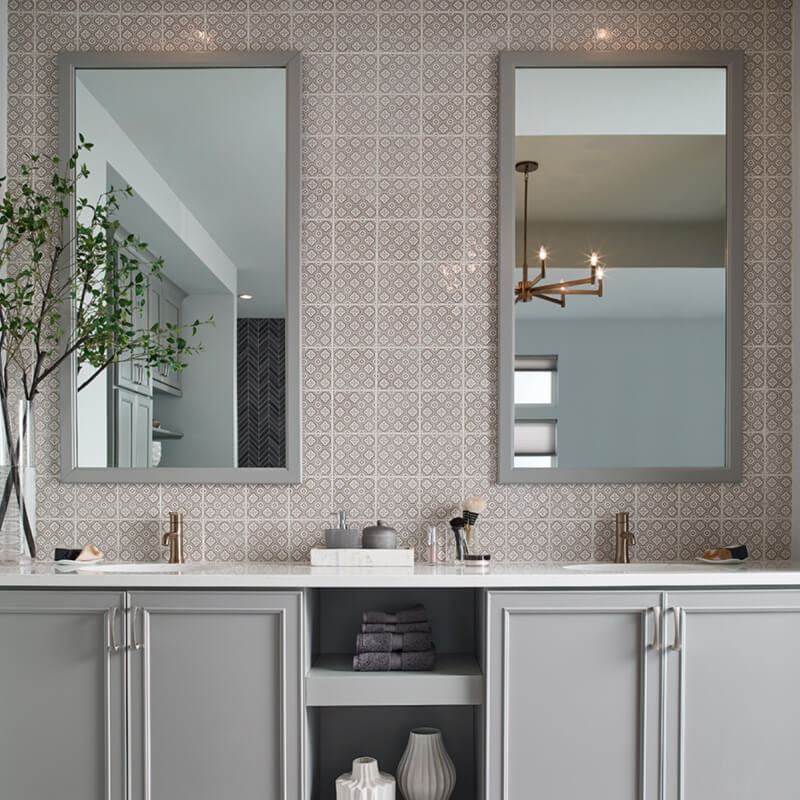 Featured: Leira Kenzzi Porcelain Mosaic Tile
One of the best features of ceramic wall tile is the opportunity to integrate fun patterns into your décor. Leira Kenzzi Porcelain Mosaic Tile arrives from Spain and brings a detailed geometric pattern, helping you to create backsplashes and accent walls that are nothing less than stunning.
Canyon Cream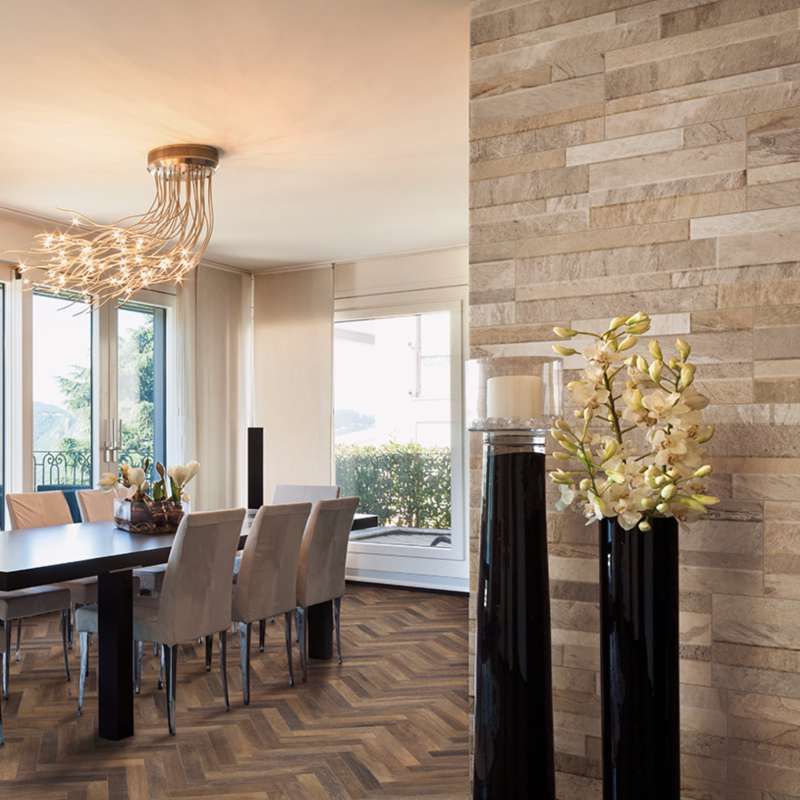 Featured: Canyon Cream Dekora Porcelain Panels
With Canyon Cream from MSI's Dekora Porcelain Panel Collection, you can easily achieve the upscale look of natural stacked stone. Crafted with durable, easy-care porcelain, they're easy to install and fit anywhere, indoors or out.
Emperador Splitface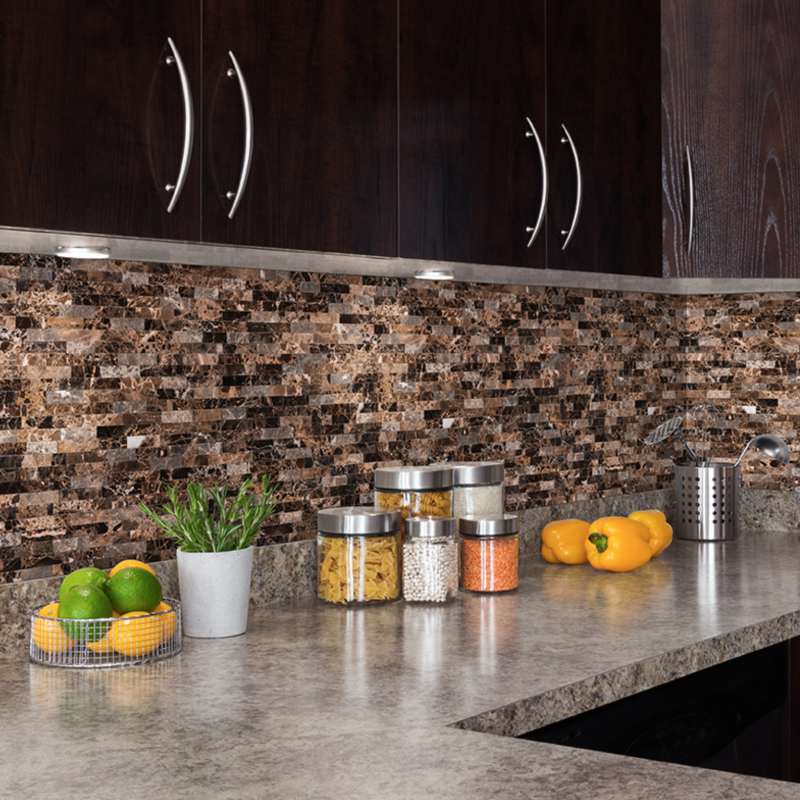 Featured: Emperador Splitface Peel and Stick
Tile installation has never been easier than this: Emperador Splitface Peel and Stick is a backsplash tile with a self-adhesive backing. Featuring real marble, this mosaic is a combo of rich light and dark tiles, and does not require any thinset or grout.
Santorini Shell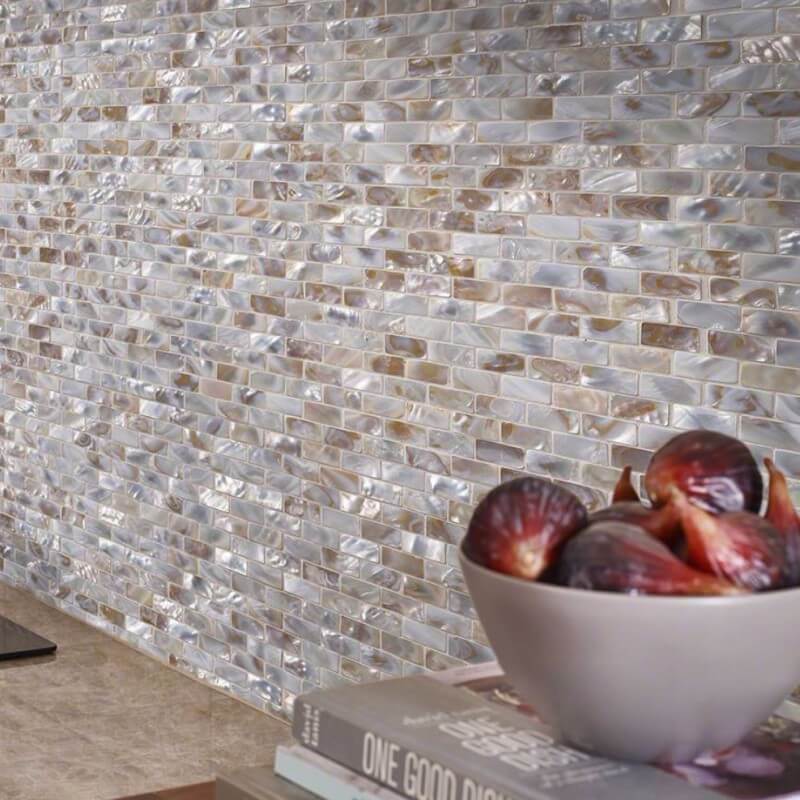 Featured: Santorini Shell Mosaic Tile
Featuring the iridescent shimmer of mother-of-pearl, Santorini Shell Mosaic Tile is a glass tile mosaic in shades of beige and gray. Pre-assembled on a mesh backing, it's easy to install—and with this modern tile in your future, it's well worth the effort to remove existing tile.
If you're going to upgrade the look of your bath, kitchen, or any other room in your home, why be satisfied with going halfway? Rip out that old wall tile and do it right.
MSI's beautiful backsplash tile options are easy to fall in love with, and if you visit our inspiration gallery to see all the other options we offer, you'll have all the motivation you need.