Yes! The Right Backsplash Tile Can Completely Transform A Room
January 16, 2018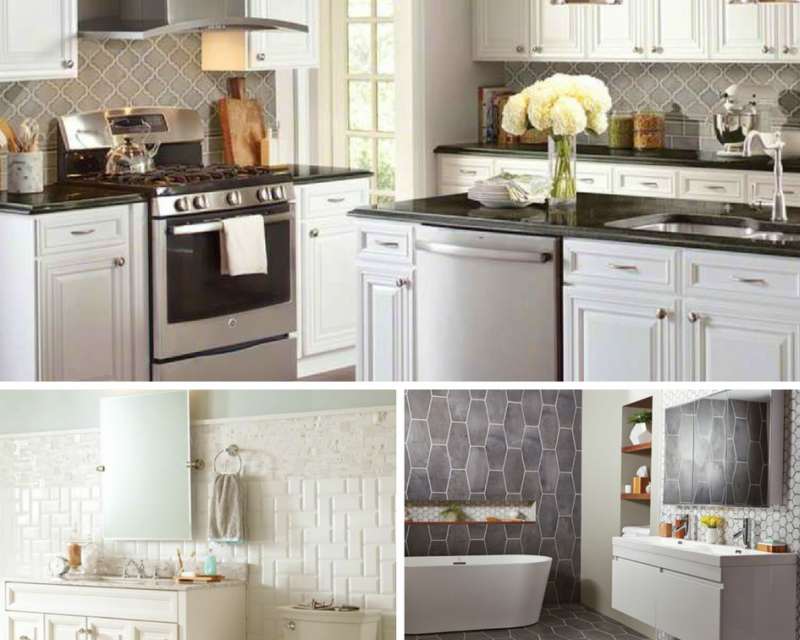 To give your kitchen or bath a whole new look, it requires a huge remodeling project with a hefty price tag and weeks of disruption — right? Wrong! All it takes is the right tile. These days, a backsplash is much more than protection for the wall behind your countertop, appliances, and fixtures. It's a canvas for your creativity, a chance to express your own unique sense of style, and a quick, easy way to totally transform the look of your room from drab to spectacular.
Take, for example, the backsplash tile showcased in this post, specially selected for its element of surprise. Some tiles add 3-D texture, while others add color — both subtle and bold. Some tiles are elegant and traditional, while others can be described as "mod." No matter which tile you choose, it's guaranteed to make you fall in love with your home all over again.
Greecian White Opus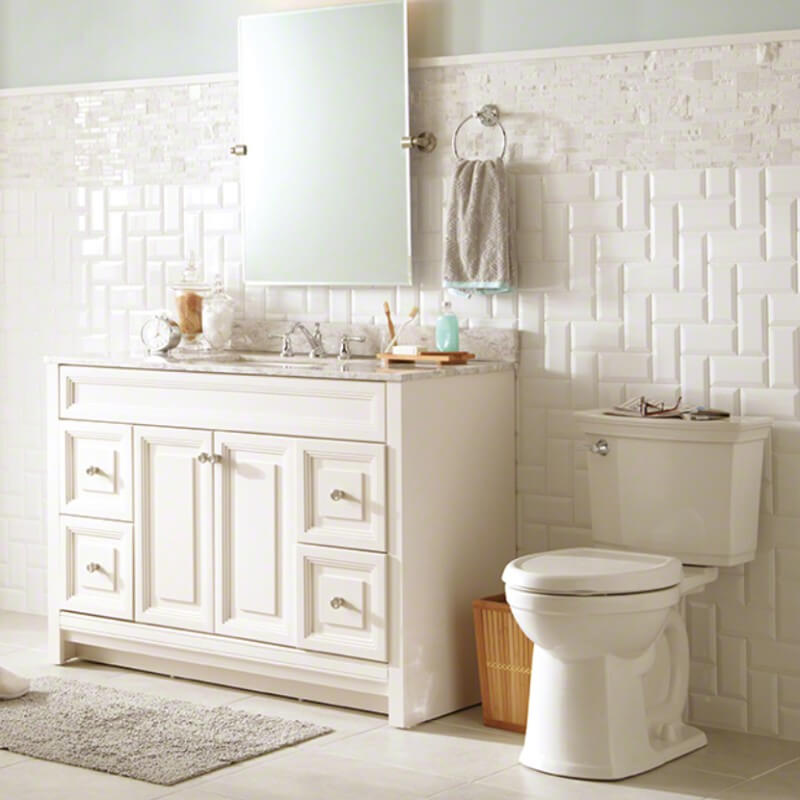 Featured: Greecian White Opus Marble Mosaic
You don't need bold color to make a bold impact on a room. Lovers of pristine white will love Greecian White Opus Marble Mosaic, a natural marble mosaic featuring soft white and pale gray tones, with a mixture of both smooth and rough, split-face textures. Use it as a backsplash tile for your bathroom sink or, as shown here, as a border mixed with smooth subway tile. This is a great idea, since the smooth tile is a bit easier to clean, but the mixed-texture mosaic above adds serious style.
Telaio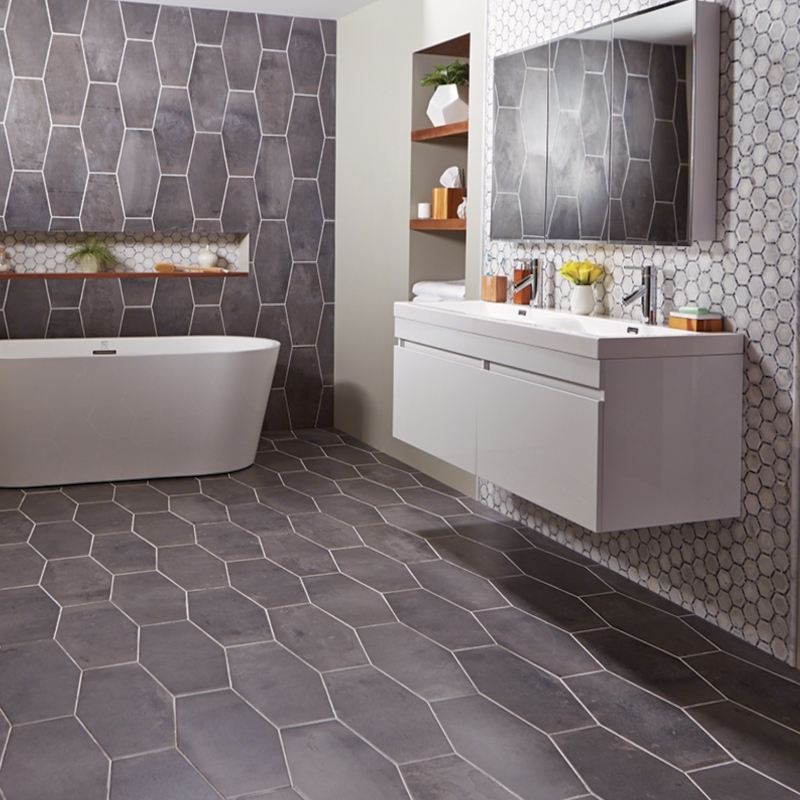 Featured: Telaio 2" Hexagon Honed Mosaic
Whether your room style is classic or contemporary, Telaio 2" Hexagon Honed Mosaic will dress it to impress. This intricate hexagon-shaped design features white marble with a matte, honed texture, with petite gray tiles to accent each section and outline its shape. Mosaics like this look expensive and labor-intensive, but since they come pre-assembled on mesh backing, your room will be transformed in no time flat.
Taza Blend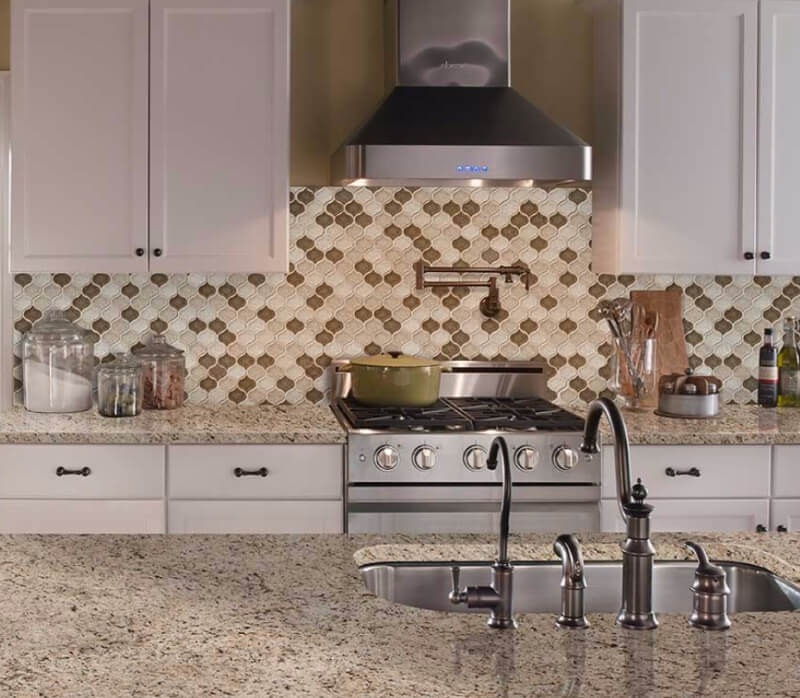 Featured: Taza Blend Lantern Pattern 8mm Mosaic
Take your kitchen backsplash from stale to stunning with a new mosaic backsplash for the stove and countertops. Taza Blend Lantern Pattern 8mm Mosaic is crafted from crackled glass, with three different neutral shades from cream to cocoa and an unusual, eye-catching shape. Assembled in large mesh sheets containing 40 tiles each, this glass mosaic tile is also ideal for bathroom backsplashes and shower surrounds.
Dove Gray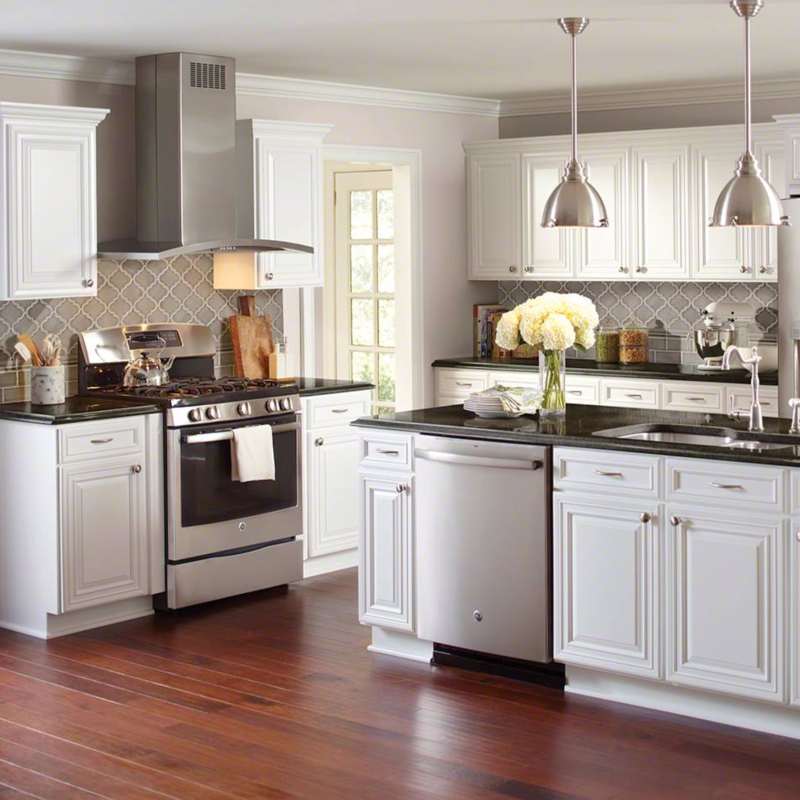 Featured: Dove Gray Arabesque 8mm Mosaic
The crackled glaze on Dove Gray Arabesque 8mm Mosaic tile adds an old-world feel to this mosaic, while the mid-tone shade of gray is easy to coordinate. It's an excellent backsplash tile choice for those who like an elegant aesthetic, while at the same time craving a touch of the exotic. Your choice of grout color can make or break this installation — we suggest a lighter shade, to provide contrast and accent the unusual shape.
Cecily Pattern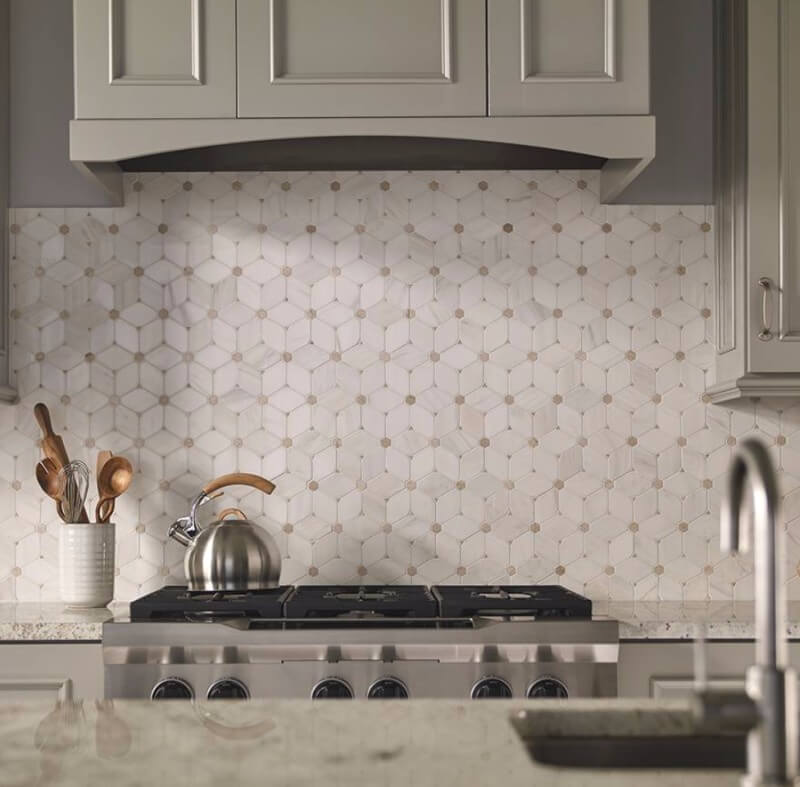 Featured: Cecily Pattern Polished Mosaic
If you've always wanted marble in your kitchen but worried about the upkeep, using it in a backsplash is an ideal compromise. Cecily Pattern Polished Mosaic puts a modern twist on the classic marble mosaic, featuring soft white contrasted with pale beige, assembled in an interesting pattern that will truly turn heads.
The eye is drawn to vertical surfaces, which is one reason the backsplash is the ideal focus for your room update. MSI offers so many stunning tile mosaic colors, patterns, and materials you're bound to find your room-transforming favorite. Stop by our web galleries and let your imagination soar.
READ MORE ABOUT MSI BACKSPLASH TILE
7 Granite Slab Backsplashes For An Inspired Kitchen Design
Creating The Perfect Pair With Your Backsplash And Granite Countertop
The Progression Of Kitchen Backsplashes