Should You Seal Your Natural Stone Backsplash Tile?
July 25, 2018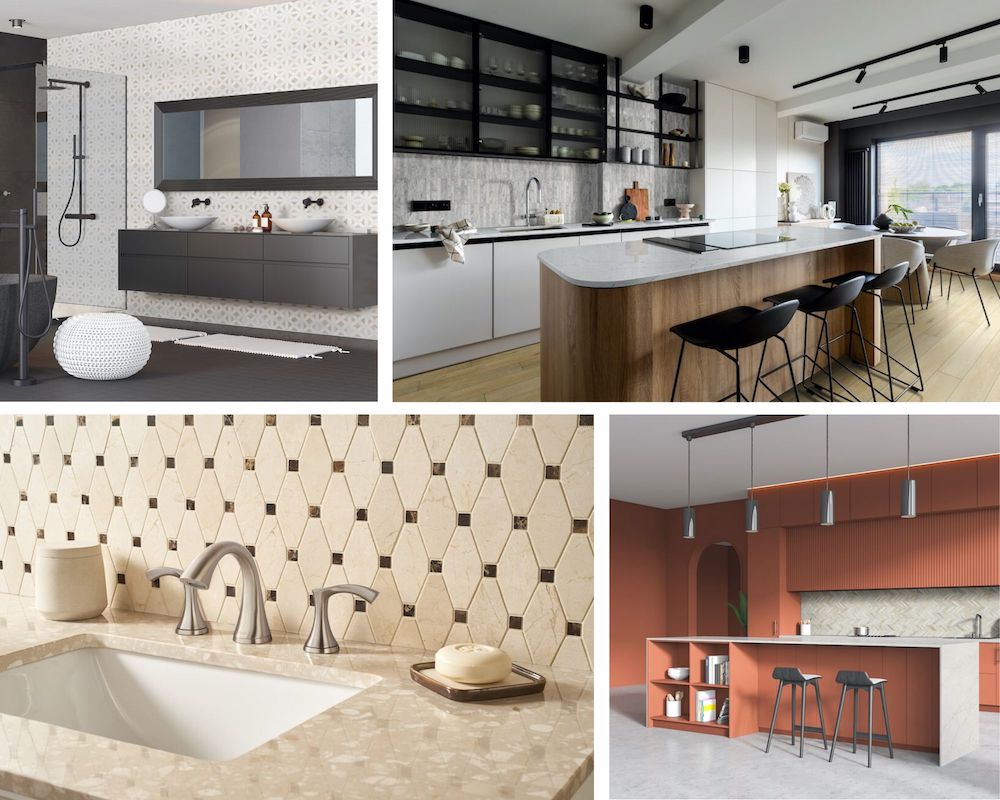 No matter what type of surface you've chosen for your kitchen or bathroom countertops, using natural stone backsplash tile adds a ton of elegance and character to the room. With so many shapes, sizes, materials, and colors to choose from, you can be as creative as you like.
However, many homeowners wonder if natural stone backsplash tile needs sealing. Most people are aware that using travertine indoors for a countertop or flooring — or any other type of stone — means applying sealer on a regular basis. Since a backsplash is a vertical surface, can you get away with leaving it unsealed?
Here's your answer: if a homeowner is serious about maintaining their natural stone wall tile, then daily cleaning and two to three applications of sealer every year is a must. The frequency may vary depending on the location and type of stone.
For example, areas behind the stove, which are vulnerable to grease and cooking spatters, will need it more often. Travertine is more porous than granite, which means sealing more often.
The good news, though, is that applying sealer does not need to be a time-consuming, difficult process. Also, sealing backsplash tile can enhance its natural beauty, giving you the motivation you need to do the job.
Sealing your tile is a quick DIY project. Here's how.
Choose a Sealer
There are two types of sealer for natural stone: surface sealers and impregnating sealers. For countertops, surface sealers are recommended, but for backsplashes you can choose either one. Impregnating sealers won't change the appearance of the stone. Surface sealers can have either a matte or glossy finish, and enhance the tile's appearance, similar to how it looks when it's wet.
Prepare the Backsplash Tile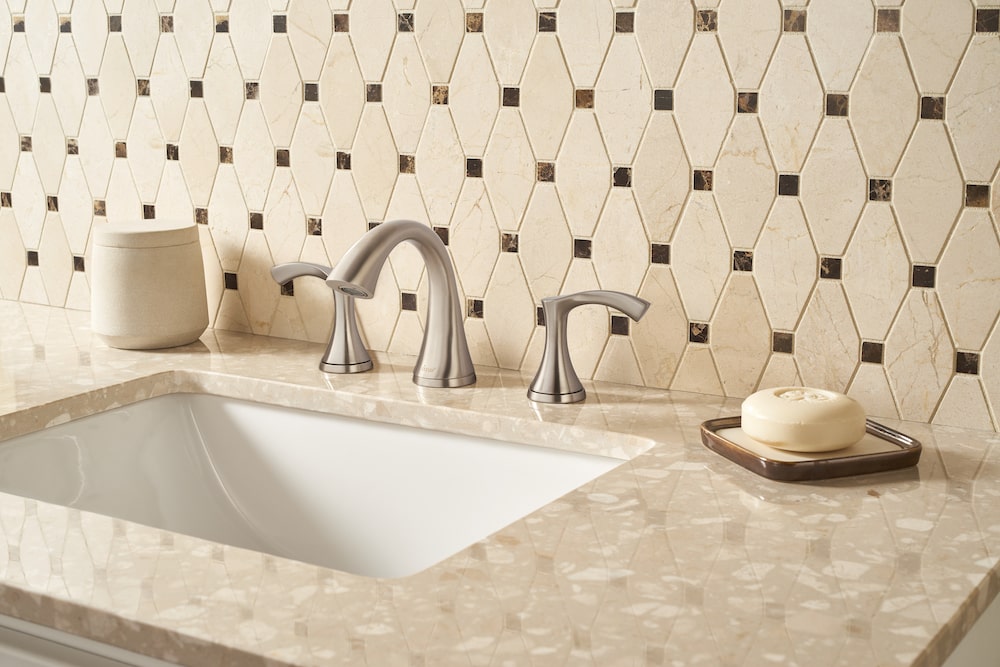 Valencia Blend Elongated Octagon
Before applying a sealer, it's important that your kitchen backsplash tile is completely clean of grease and dirt. You can accomplish this with a cleaner intended specifically for natural stones; these are pH neutral, so they won't damage the surface. Buff them with a soft cloth and allow them to dry completely.
Prepare the Sealer
As natural stone tile sealer can have strong fumes, it's best to open a window or turn on a fan for ventilation. Pour the sealer into a container that's large enough to dip a brush into. A foam paintbrush is recommended. You may also wish to put a protective layer of plastic over the countertop in case you accidentally drip.
Apply the Sealer
Using broad, overlapping strokes, paint the sealer onto the tile backsplash. Working from top to bottom can help prevent drips. Allow the sealer to penetrate the stone for 10 minutes.
Buff Backsplash Tile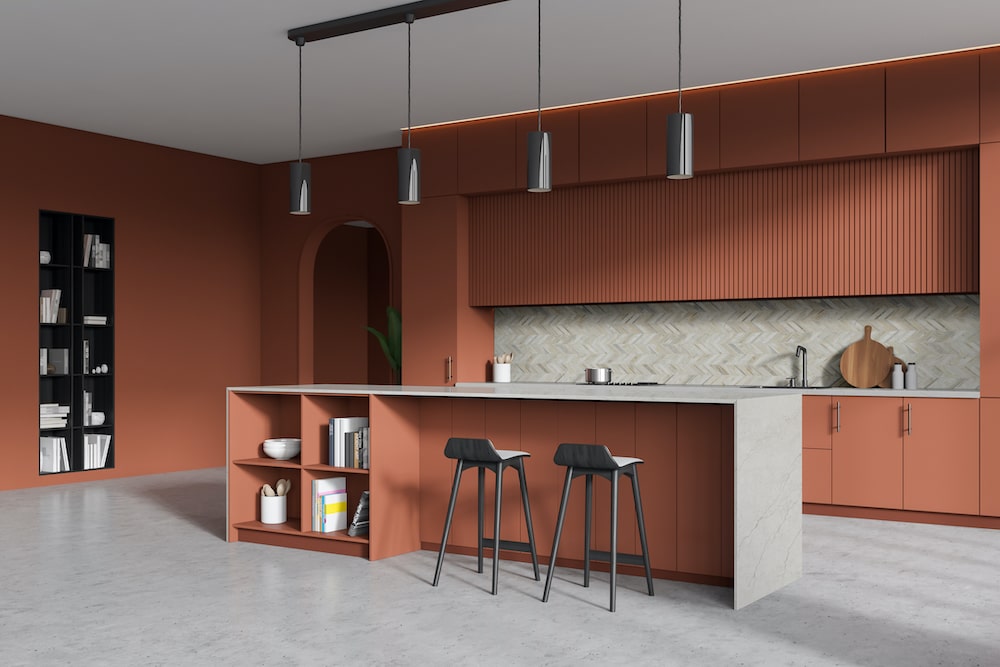 Athena Gold Chevron Pattern Honed
After the sealer has been absorbed into the stone for 10 minutes, use a clean cloth to buff the stone tiles and remove any sealer that has not been absorbed. Start with the first tiles you applied the sealer to, rubbing in a circular motion until the stone no longer feels tacky.
Daily Care of Natural Stone Backsplash Tile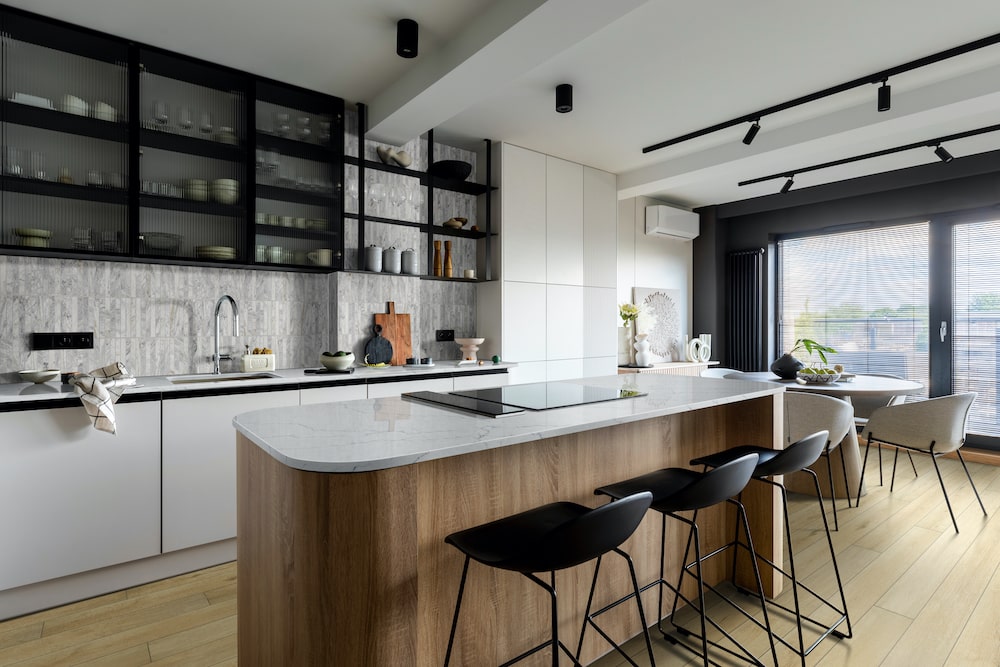 Capri Blue 1x6 Stacked Pattern Honed
Once your backsplash tile is properly sealed, it should only need basic daily cleaning to look its best. Use a cleaner made for natural stone, which is pH neutral; this will not remove the sealer. Do not use any cleaning product that contains ammonia, bleach, or vinegar.
It's still possible for staining to occur, however. You can prevent this by wiping any splatters as soon as they occur. If the stone does stain, remove it by using a product specifically formulated for stain removal on natural stone.
Using natural stone tile for your bathroom or kitchen backsplash does require a bit of extra care, but the beauty of natural stone is well worth the effort. Sealing is not a difficult process; it's even easier for a backsplash, since there's no need to avoid using the room while it cures.
Visit MSI's Inspiration Gallery to see the many varieties of natural stone tiles available for your one-of-a-kind backsplash creation.
Let us help you transform your backsplash with natural stone! Chat with us online, visit one of our showrooms, or contact an MSI authorized dealer to explore our extensive product range and receive expert guidance maintaining your surfaces.
READ MORE ABOUT MSI BACKSPLASH TILE
Best Kept Secrets - Design Tools For Backsplash Tile
Can You Use Backsplash Tile On The Floor?
Can You Use Quartz As Backsplash Tile?