Finding The Right Edge For Your Quartzite Countertop
March 24, 2017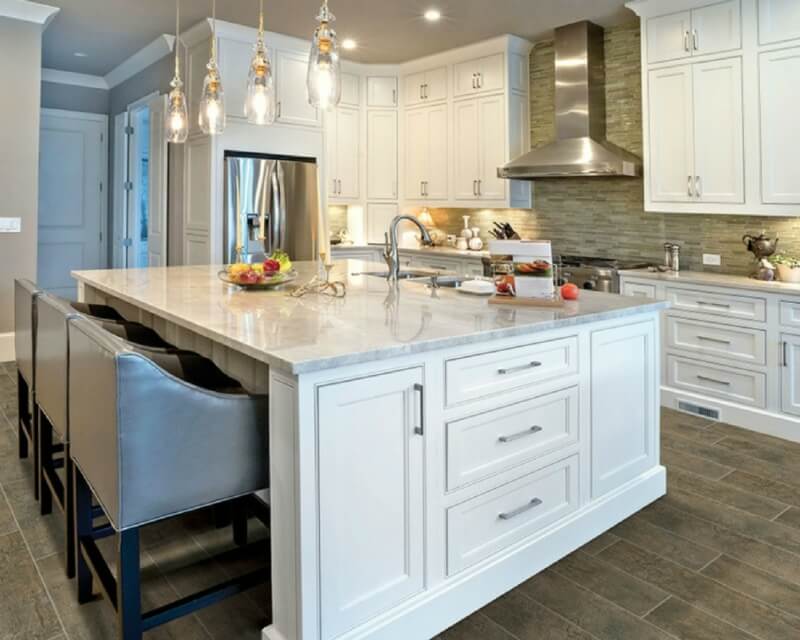 Just when you thought you had chosen all the needed items for your kitchen upgrade, there's one last thing to select—the edge for your quartzite countertop. Even though it seems like a minute detail, countertop edges can significantly enhance the style of your kitchen, almost like jewelry for your countertop!
So let's get started! MSI offers 13 different edge profiles to choose from and even has a Countertop Edge Visualizer tool to help make your final decision the easiest one yet. To get the creative juices flowing, here are a few options and tips for choosing the countertop edge that's right for you.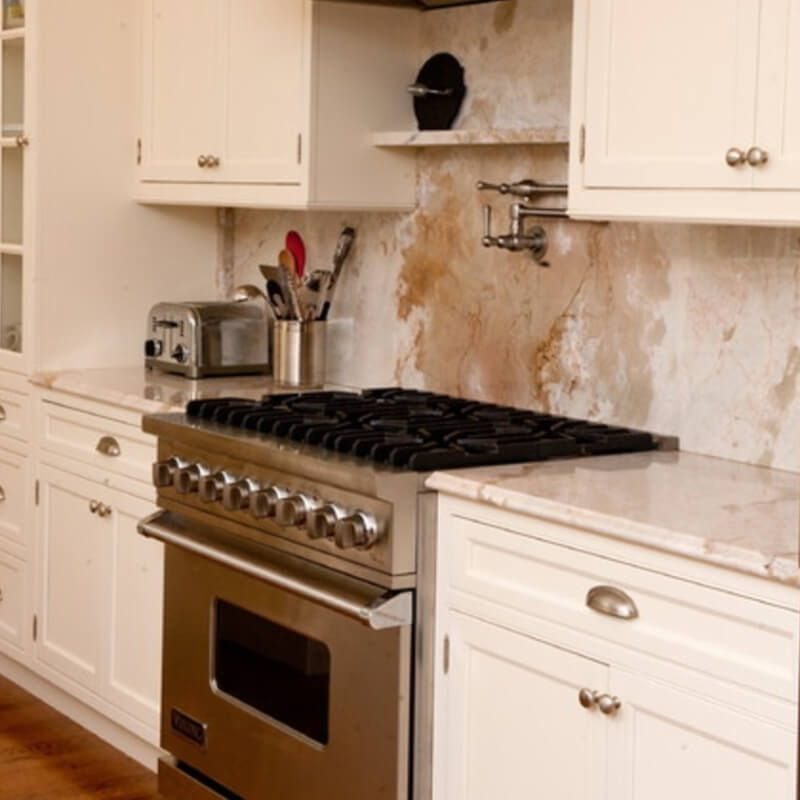 (Photo Credit: Houzz)
For a sophisticated look, you can't go wrong with the classic ogee edge. Dress up your Quartzite countertop with this traditional edge profile that brings a touch of elegance to any kitchen or bath remodel. As you can see in this image of MSI's Dolce de Vita Quartzite, the ogee edge draws attention to the movement and vivid coloration of the slab and provides a pleasing contrast to the clean lines of the shaker style cabinetry.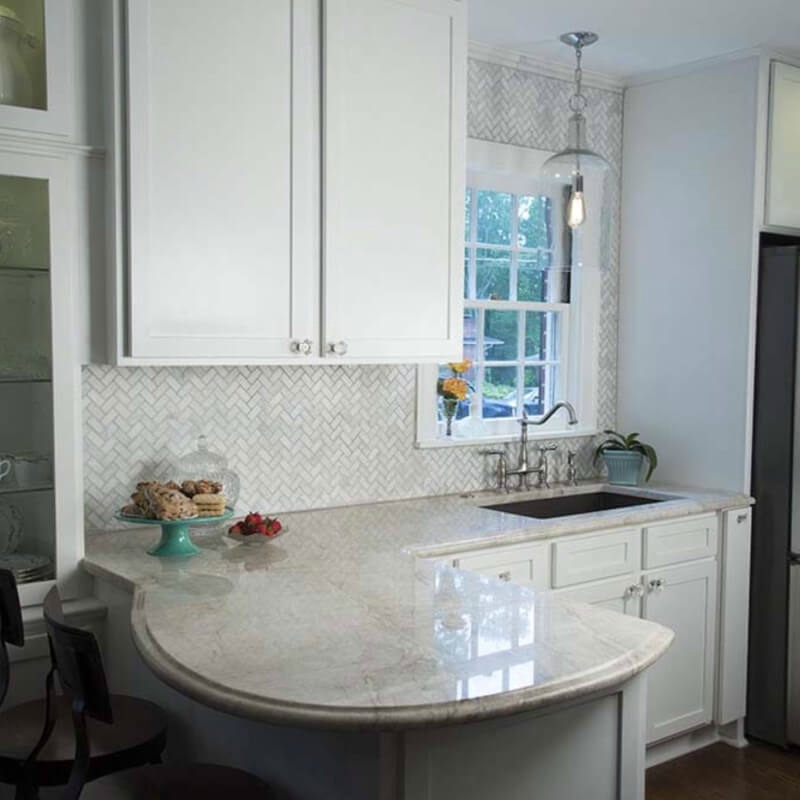 Featured: Madreperola Quartzite
With its elongated edge, the classic ogee profile is also fantastic for drawing attention to countertops with a rounded or organic shape, such as the Madreperola Quartzite slab shown here. The ogee edge also adds a bit of flair to a slab without a lot of color variance by giving it depth and visual interest.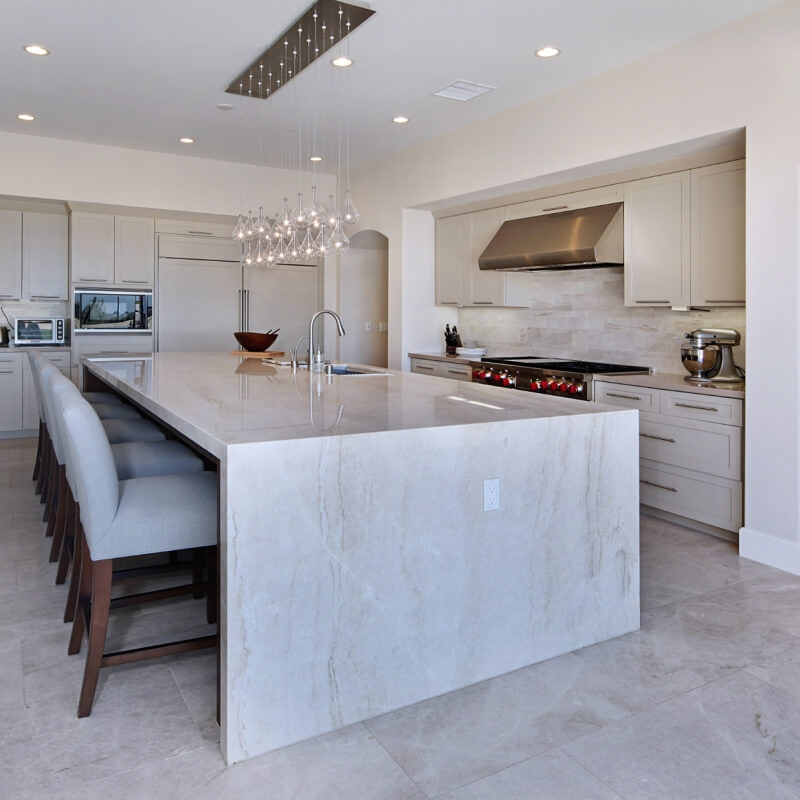 Featured: Taj Mahal Quartzite
One of the most dramatic edge profiles is the waterfall edge, as you can see in this image of Taj Mahal Quartzite by MSI. Waterfall edges are a beautiful way to showcase the movement and veining of your slab, while making a bold contemporary statement with your countertop design.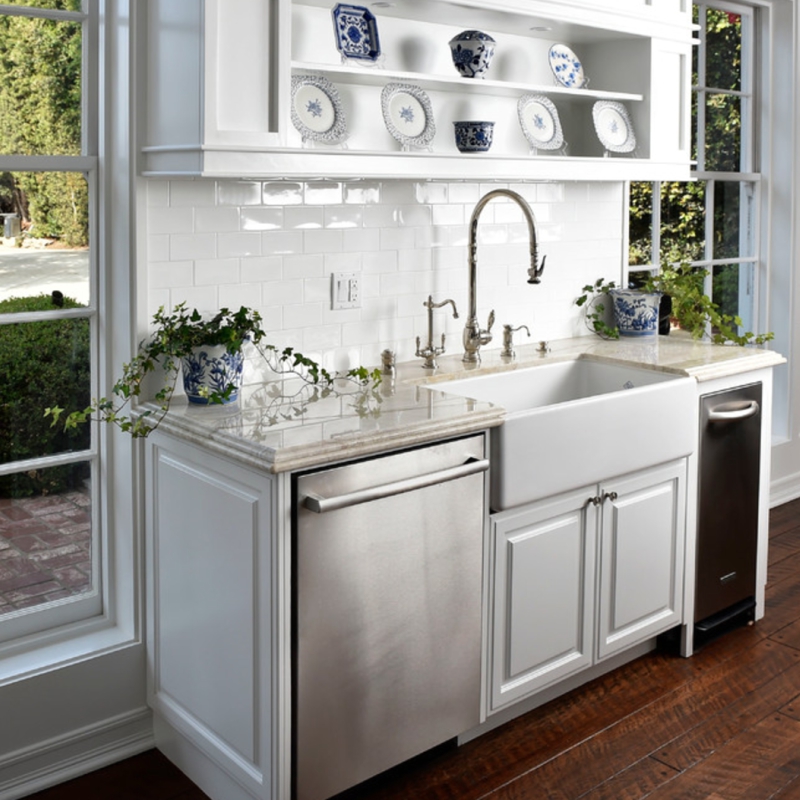 Get this look with MSI's Taj Mahal Quartzite (Photo Credit: Houzz)
Another image of Taj Mahal Quartzite features a triple pencil edge for a thicker profile. This strong edge provides a substantial base for other bold design elements such as dark colored countertops or heavy traditional hardware and lighting fixtures.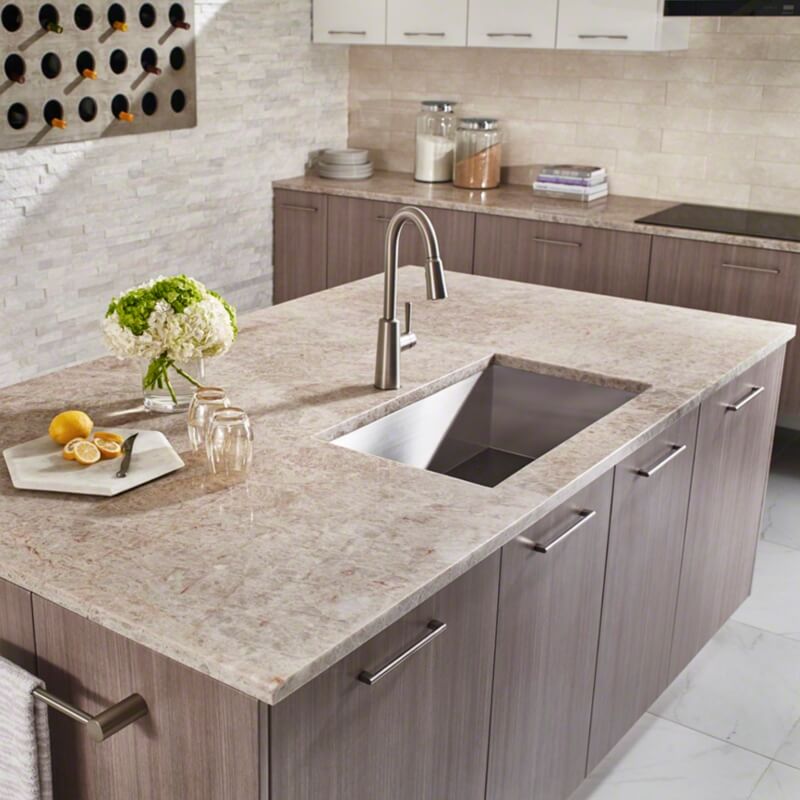 Featured: Ice Flakes Quartzite
If you prefer a clean, chic look, the polished standard edge featured on this Ice Flakes Quartzite countertop from MSI is a perfect choice. Ideal for modern and traditional kitchens alike, the polished standard edge is smooth and simple, and lets the Quartzite become the focal point of your countertop design.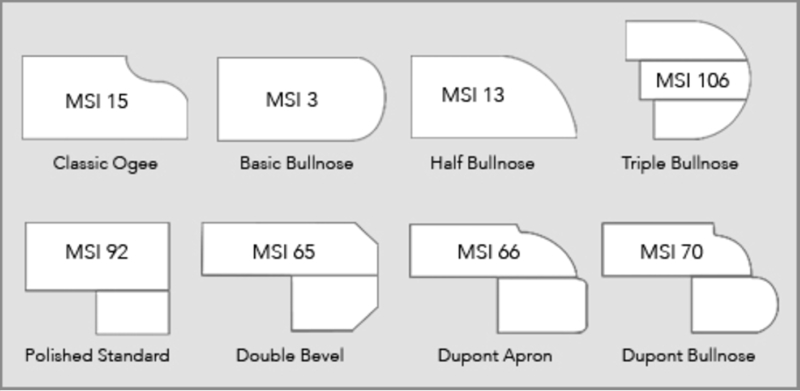 Believe it or not, we haven't even covered half of the edge profiles offered by MSI Stone. To explore all 13 exciting countertop edges and find the right edge for your design, check out the Countertop Edge Visualizer tool.
You can even feature two different countertop edges in your design to highlight special features and add to the customized feel of your kitchen upgrade. The sky's the limit with these Quartzite countertop edge options from MSI stone.
LEARN MORE ABOUT QUARTZITE COUNTERTOPS
Are Quartzite Countertops A Natural Or Manufactured Surface?
Are Quartzite Countertops Natural Or Man-Made?