Porcelain Tile, Look Of Vein-Cut Travertine
April 25, 2017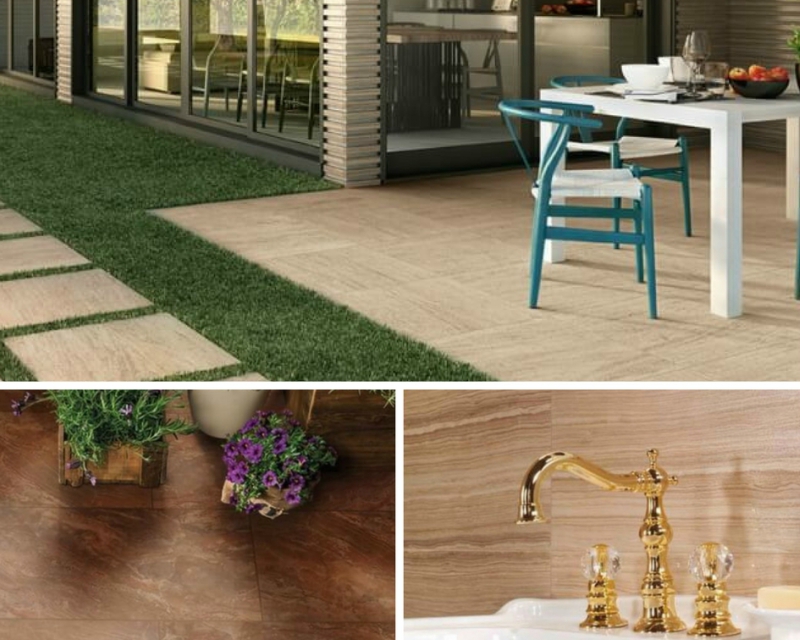 Vein-cut travertine, whose intricate veining makes it a popular design choice for indoor and outdoor projects, was once only obtainable by mining a limestone quarry and cutting stone blocks across the grain. The result was gorgeous, with unique striations and swirls found only in nature.
As beautiful as this natural stone is, travertine's natural holes can absorb and collect water, making the stone a potential slip and mold hazard in bathrooms. It also risks cracking in cold weather when installed outside.
That's where porcelain tile that mimics the look of vein-cut travertine has the advantage. Porcelain tile—made from heat and pressurized clay—is durable, and impervious to stains and water. And today's modern inkjet printing allows porcelain to closely imitate travertine by creating a perfect blend of coloration and variation that looks just like natural stone.
But don't take our word for it. Take a look at some of MSI's quality porcelain products, including its new Livingstyle Collection, which provides the look of travertine, but without the hassle of mining and maintaining natural stone.
LivingStyle Beige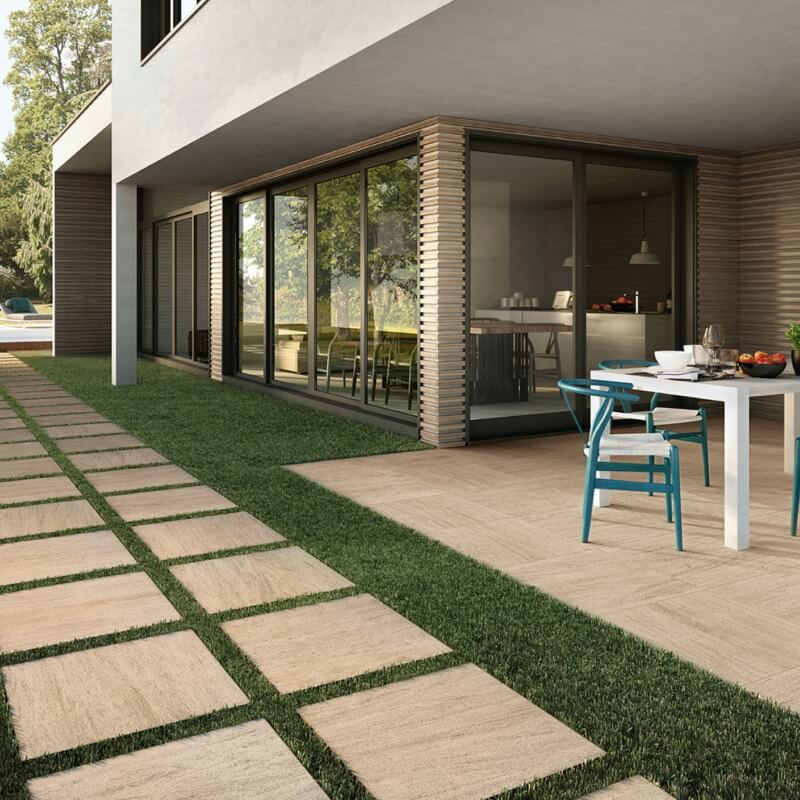 Featured: Livingstyle Beige Porcelain
MSI's new Livingstyle Collection of porcelain tile combines the warmth of natural stone with the durability and convenience of porcelain, to create a versatile lineup of limestone-inspired tile designs.
Livingstyle Beige Porcelain is a glazed combo of warm brown striations resting on a beige background. It's a great selection for outdoor entertainment and cooking areas—porcelain laughs at grill grease—or for pathways, kitchen and bath countertops, and backsplashes.
Sophie Anthracite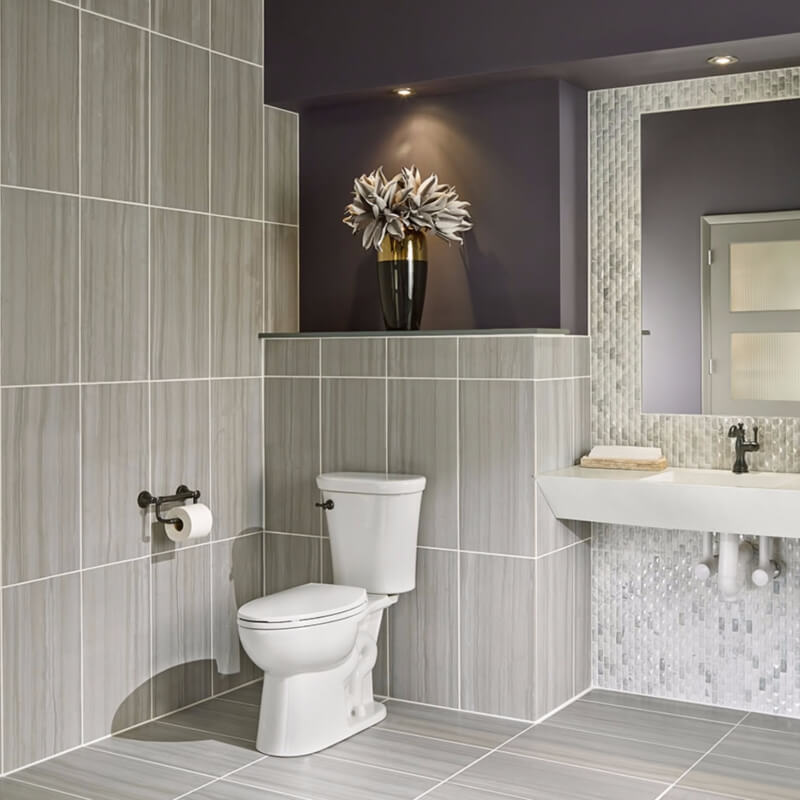 Featured: Sophie Anthracite Porcelain
Sophie Anthracite Porcelain features dramatic veins of mid-tone grays with darker veins that are hard to distinguish from those in natural stone. Install this durable porcelain beauty on bathtub and shower surrounds, accent walls, and countertops in kitchens and baths.
Mount Sophie Anthracite tiles vertically on walls to make the space look taller, and horizontally on floors to make small rooms look roomier.
Focus Olive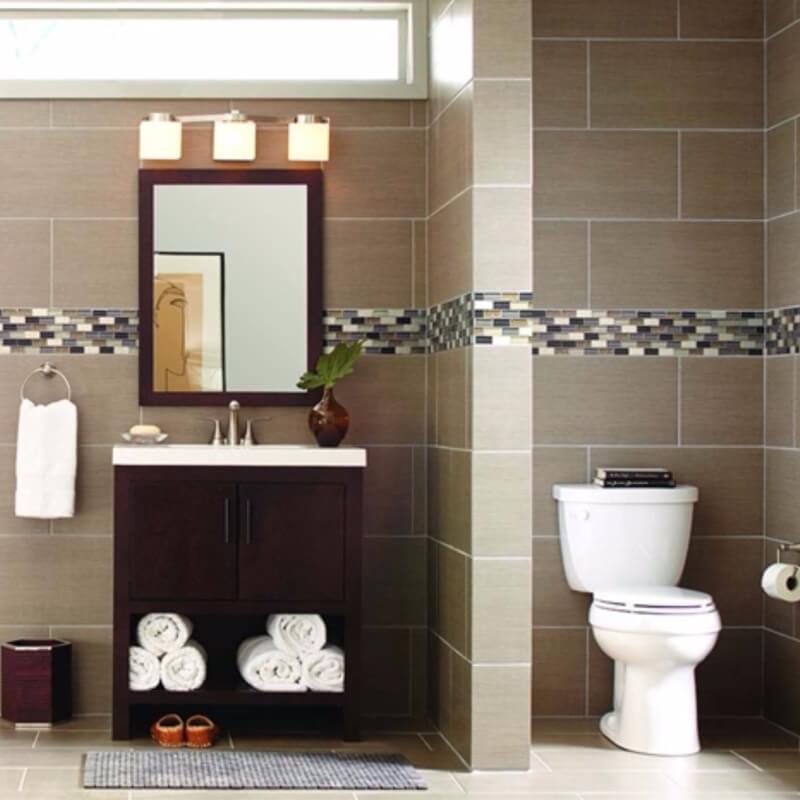 Featured: Focus Olive Porcelain
Focus Olive Porcelain tiles from the Focus Collection combine olive greens with subtle stripes to give any space a sleek and contemporary flare.
These large, 12x24 inch matte-finish tiles are a wonderful choice for floors, counters, tub surrounds, and accent walls. The neutral color looks gorgeous with dark cabinetry and white bathroom fixtures. Be creative and combine Olive tiles with other MSI stars like LivingStyle Beige or Cream to create a fashion-forward striped floor.
Eramosa Beige

Featured: Eramosa Beige Porcelain
Eramosa Beige Porcelain tile, a reimagining of Canada's elegant Eramosa stone, combines beiges, creams, and light browns in a matte-finished tile that's a soothing addition to bathroom floors and shower surrounds.
We love how the warm color of Eramosa Beige complements neutral creams and bolder colors like rusts and golds.
Onyx Noche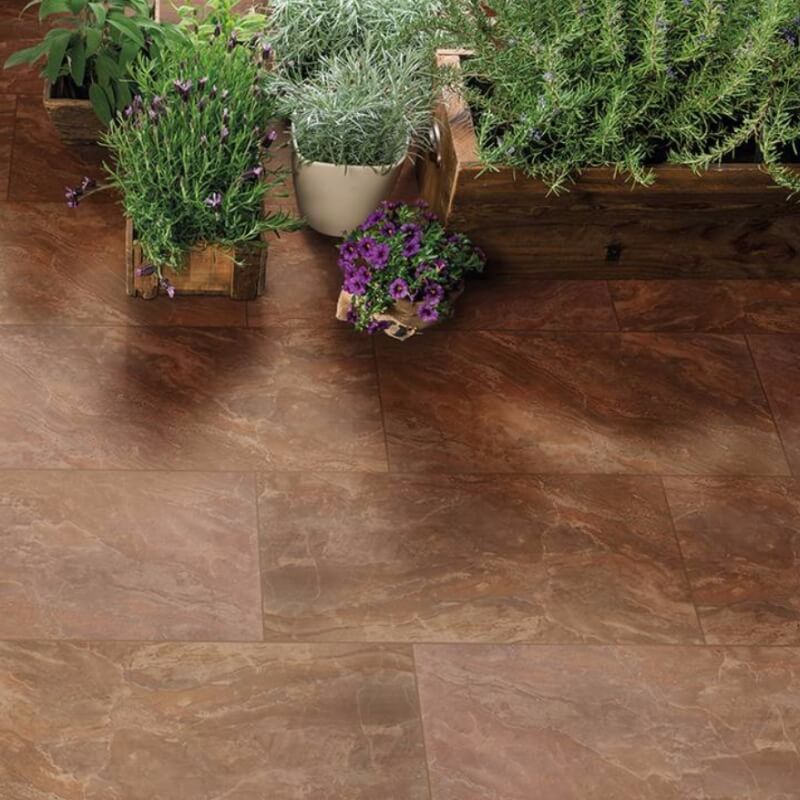 Featured: Onyx Noche Porcelain
Onyx Noche Porcelain tile is a glazed and swirled mix of creams, beiges and golds. This tile is a practical and beautiful addition to indoor projects such as floors, walls and counters. Although the design is complex, the result is warm and soothing, especially in traditional kitchens and baths.
READ MORE ABOUT THE DIFFERENT TYPES OF PORCELAIN TILE
Porcelain Tile Is Taking Over the Design World
Porcelain Tile Isn't Going Anywhere